Share the post "Your Next Fishing Charter in the United States"
Grab your gear this fall and winter seasons and head out to some of the best fishing spots.
Your fishing charter in the United States awaits!
During the fall and winter, the wind may be a bit nippy and the days may be a bit shorter, but fishing opportunities do not seize! Angling enthusiasts love the fall season as it is synonymous with striped bass and clusters of baitfish. When fishing in the cold months, the secret to a successful adventure is location, location, location!
Layer up, grab your fishing gear, and get ready to go on the fishing charter in the United States of a lifetime!
The perks of fishing on a boat
When looking to go fishing, the first question that pops up is, should I go boat fishing or shore fishing? Both have their pros and cons but, as you will come to see, boat fishing has an extra charm that shore fishing cannot offer you. With a boat, you'll also have the luxury of getting into some of the best fishing spots. For example, during the winter months, you'll find that bass hide in the drop-off area where the shallow water meets the deep.
With fishing trips out on the water, you are sure to find far more comfort than with shore fishing. On a boat, you'll be able to sit back and relax while you fish, and controlling your gear and bait is made far easier from out on the water than on shore. Plus, there are always plenty of options to rent a boat during the chillier seasons as there are fewer tourists flocking to normally popular boating destinations.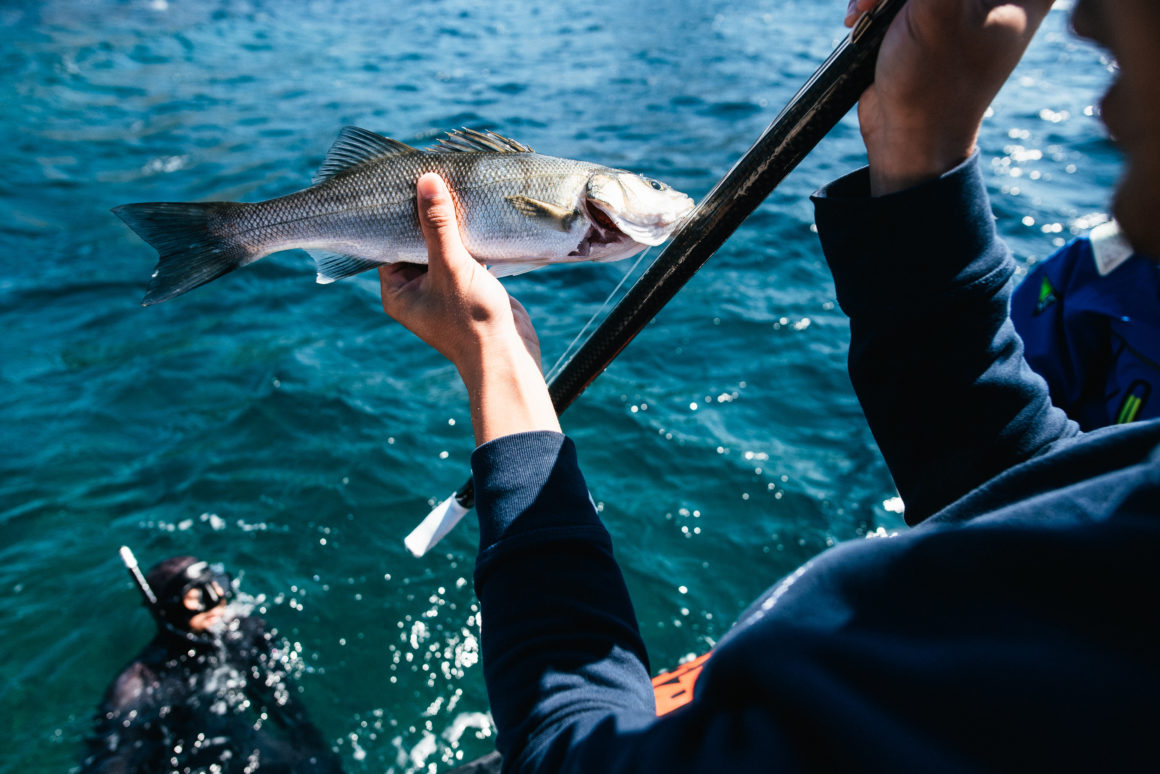 Best boats for a fishing charter in the United States
Choosing the right boat for your fishing charter is the first step in preparing for a great time out on the water. Knowing which type of boat to rent can sometimes seem daunting – each boat has its pros and cons for fishing and the type of fishing you are planning to do.
With a motorboat, you'll be able to easily gain access to areas that are small or where the depth of the water is not optimal. These boats are practical and easily navigable vessels, and allow you to have endless amounts of freedom during your fishing excursion.
Pontoons are great for more than just deep-sea fishing! Nowadays, some pontoons are designed specifically for serious fishermen who are looking to fish and enjoy the company of others during their charter. The size and design of a pontoon allow for multi-activity charters! So when the kids are playing board games on the deck, you can be on the other side enjoying your fishing! For fishing enthusiasts, pontoons are also great for being outfitted with the latest boat accessories.
RIBs are fast, economical, and easy-to-maneuver vessels, making them great for a full day of fishing. When drifting for fishing, RIBs are great as they don't create as big hulls as other boats may. That being said, these boats do not have that much space for storage and equipment, so you should consider this when looking for a fishing boat rental.
Whatever boat you may choose to rent for your fishing excursion, it is always possible to rent with a captain and crew on board. This takes off the stress of needing to navigate, anchor, and keep up the boat maintenance. Having a local captain on board is also great as they'll be able to show you the best fishing locations in the area, while the crew can help the less seasoned fishers to set things up.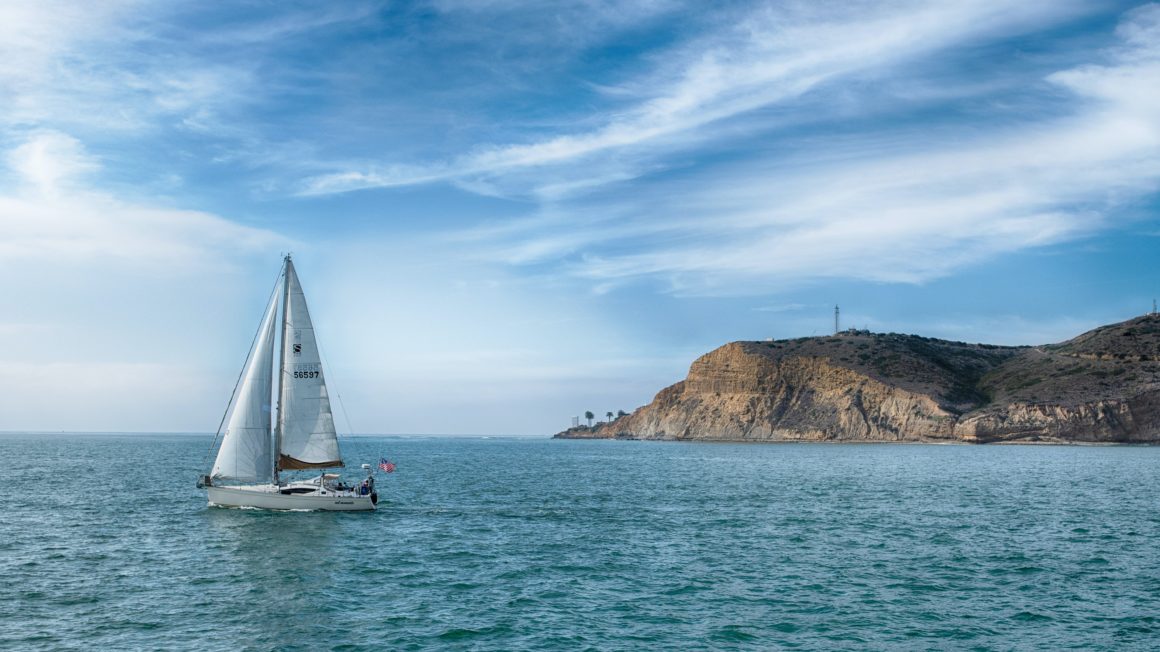 Where to fish during the colder months
For many fishermen, nothing tops getting out on the water during the fall and winter months and experiencing the changing leaves and chilly days from the comfort of your boat. From coast to coast, the United States is a great place to go fishing when the seasons start to change.
Here are our four favorite locations for fishing charters in the United States during the fall and winter months:
San Diego, California is considered one of the best fishing destinations in the United States. With the largest fishing fleet in the world and great weather all year long, San Diego must be on your list of fishing locations! During your fishing charter in San Diego, you can try all types of fishing but there is something truly unique about deep fishing in San Diego. From tuna to marlin to yellowtail amberjack, the deep-sea fishing possibilities are endless.
December marks the beginning of a new fishing season in Key West, Florida. During the early half of the month, you can find baby tarpon, permit, and bonefish. When going on offshore adventures in Key West, you'll find sailfish populations getting bigger, attracting more fishermen to the area. During your fishing experience in Key West, why not also take a 3-hour cruise down to Puerto Rico to enjoy the fishing opportunities and the gorgeous beaches too? If you're looking to ensure a great boating experience, we recommend renting before the beginning of fall as bookings fill up quickly.
The waters around Charleston are home to an exceptional variety of fish. During October, the waters are full of large bull reds, while in November you'll be able to harvest amazing inshore species. While the winds may be chilly, you can hide away in the creeks and oyster estuaries and catch fish in large numbers.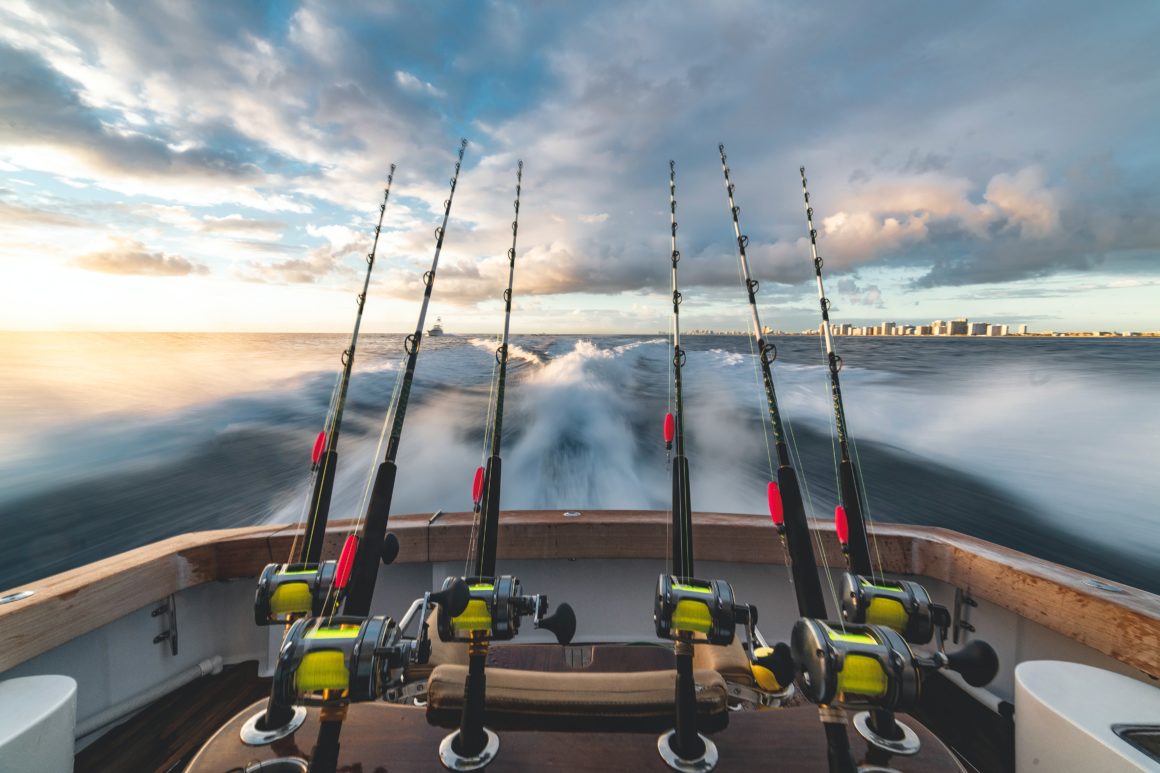 Fishing in the winter is a great time for fishing freshwater species and enjoying some cozy time out on the water with friends and family. Before winter, fish are highly active; feeding before the cold months roll in. Seize the opportunity that these colder months have to offer by renting a great boat and prepare to have the best fishing experience you've ever had.