Share the post "Holiday Gift Ideas for Every Kind of Boater"
The holidays are right around the corner, and it's time to start looking for the perfect gift for the boater in your life!
Whether the boater in your life is just getting started as a sailor or they have years of experience, sailors can never have enough gadgets, tools, or water equipment to better enjoy their time on the water. If you want to think of great holiday gift ideas, it'll be helpful to start thinking about what kind of boater that person is!
How do they like to spend their day on the water? If you are shopping for an angling boater who likes to spend an entire day fishing for the best catch, then fishing gear that will help them get a great haul is the way to go! Maybe you are holiday shopping for a sailboat captain who heads to sea to cruise along the coast and to conquer the waves. And, of course, there are adventure-seekers who can't think of anything better than an exciting weekend spent wakeboarding and shredding waves.
Once you have that person in mind, you are ready to start finding the perfect holiday gift that they will absolutely love. Here is a quick gift guide to help get you started!
The Angling Boater
Shopping for a fishing enthusiast? This is the type of boater for which the gift ideas are endless! An angler will always have bait to replenish, fishing reel accessories to buy, or worn-out outerwear that needs replacing. Here are a few ideas for the angling boater in your life: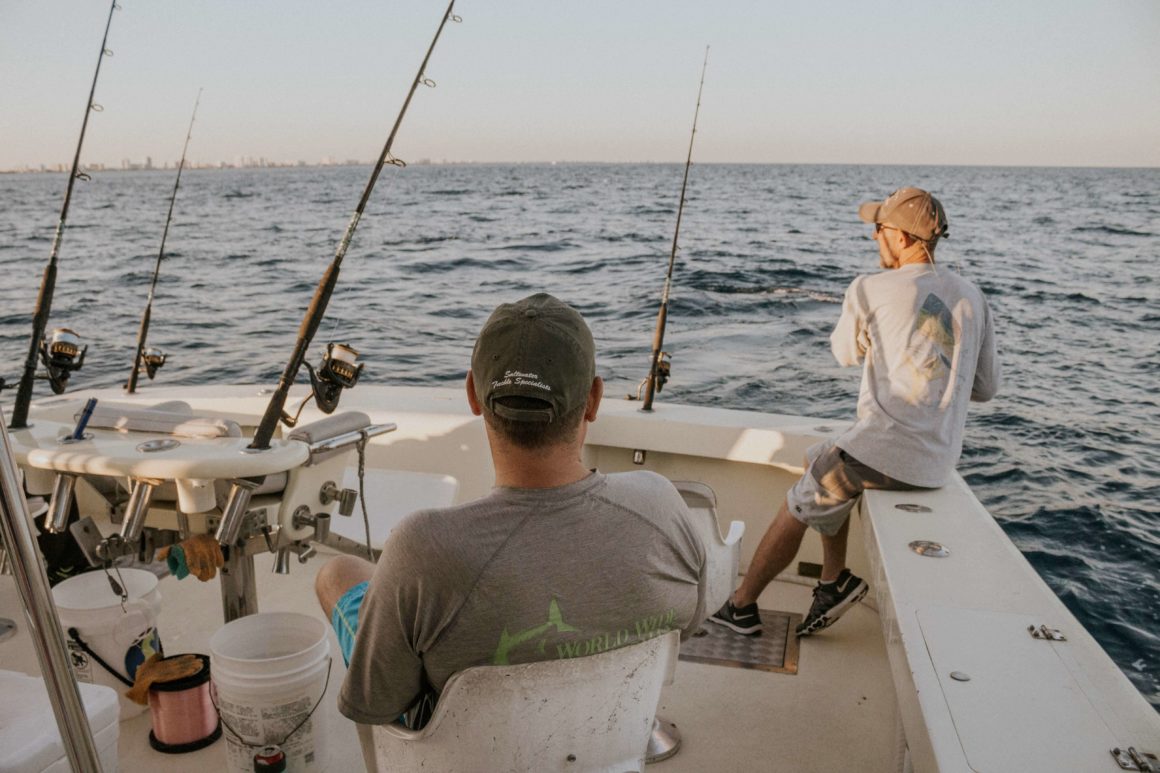 Spinning or Baitcaster reel
Boating anglers love to get spinning reels as gifts. With so many different models and types, the options are endless to suit your boater's needs! 
For saltwater anglers, they'll need a strong rod and reel for the bigger game they may catch. A great spinning reel for the saltwater angler is the Penn Authority Series Spinning Reel which is built for long casts and has a bearing system that ensures smooth retrieves! Its stainless steel gear train ensures this reel will last!
For freshwater anglers, there are baitcasting reels that are especially useful for boating anglers since these reels, when mastered, can easily be handled with one hand in case they need to handle the boat as well. A baitcaster only needs to be triggered by depressing a thumb bar, so they can frequently make more casts in a day. The Penn Fathom Low Profile baitcasting reel offers exceptional accuracy and precision for casting, turning, and pitching lures.
Frog Box
The Plano Edge Frog Box is the perfect present for the bass fisher on your holiday list! The Frog Box perfectly stores up to 50 topwater frog lures and uses innovative technology to ensure they stay in good condition for your angler's next big bass fishing trip. Plus, topwater frog lures could make for great stocking stuffers that will help fill their new Frog Box.
Waterproof Fishing Shoes
Performance fishing shoes are what separates serious fishers from beginners. If the angler on your holiday list considers themselves a serious angler, then they will need a pair of serious fishing shoes. This is a great gift to keep them safe onboard their fishing charter. The HUK Men's Attack Shoes are the ultimate fishing shoes that will dry up in no time with an innovative drainage system and lock-down support that will keep your angler from slipping on their fishing boat.
The Sailor
If this year you are shopping for a sailor or boat owner who gets their enjoyment from simply being on board a boat, then you will need to look at gifts that will make them even more comfortable on the water, like boating accessories or water-wicking outerwear.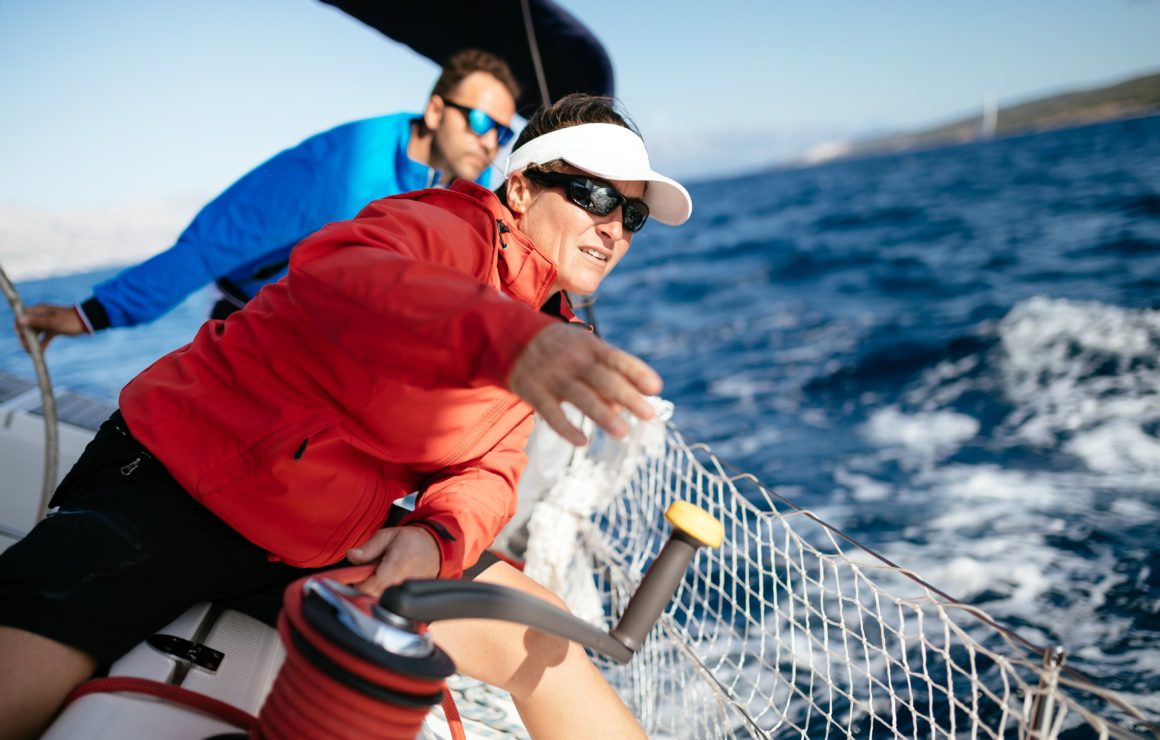 Box Anchor
A box anchor is a new way to anchor for boaters. It is a game-changing anchor that takes the strain out of anchoring. It is a well-designed anchor that digs deep to hold a boat really well but slides out easily when you need it so that there is no need to wrestle with it. Plus, it is even easier to store for boaters with limited space onboard.
Bungee Ties
Substitute your boater's static rope for docking with a bungee tie! This accessory makes a world of the difference on a docked boat! This allows some give for when a big wave moves the docked boat instead of a sharp shock. That way they can avoid damage to the cleat of their boat caused by the tension of a rope. Ronix has a great selection of adjustable bungee ties.
Durable Waterproof Jacket
Want to keep the boating captain on your holiday list warm and safe from harsh weather conditions? Then a reliable, waterproof jacket would be ideal for the sailor that enjoys an adventurous sailing trip rain or shine! The AFTCO Hydronaut series does more than just keep the boater in your life dry, it has some of the best technology to keep them dry and safe from the conditions. It also has plenty of chest and hand pockets for storage and easy accessibility.
Satellite Communicator
Give the gift of safety and communication to your boater! With innovative technology, your boater can stay connected globally to navigate their journey, get weather forecasts, and send and receive messages in the most remote parts of the world. Garmin has impressive products that use satellite communication to keep even the most adventurous explorers connected. A very cool and practical gift for sailors who are always looking for unexplored waters.
The Water Sports Enthusiast
The adventure-seekers are always looking for a great motorboat to catch waves and improve their water skills. If you have one of these types of boaters in your life, you have surely taken part in a fun weekend filled with water activities with friends or family. They love to enjoy a boat with loved ones and try new tricks on the water while at it. Here are a few ideas for the water sports enthusiast in your life: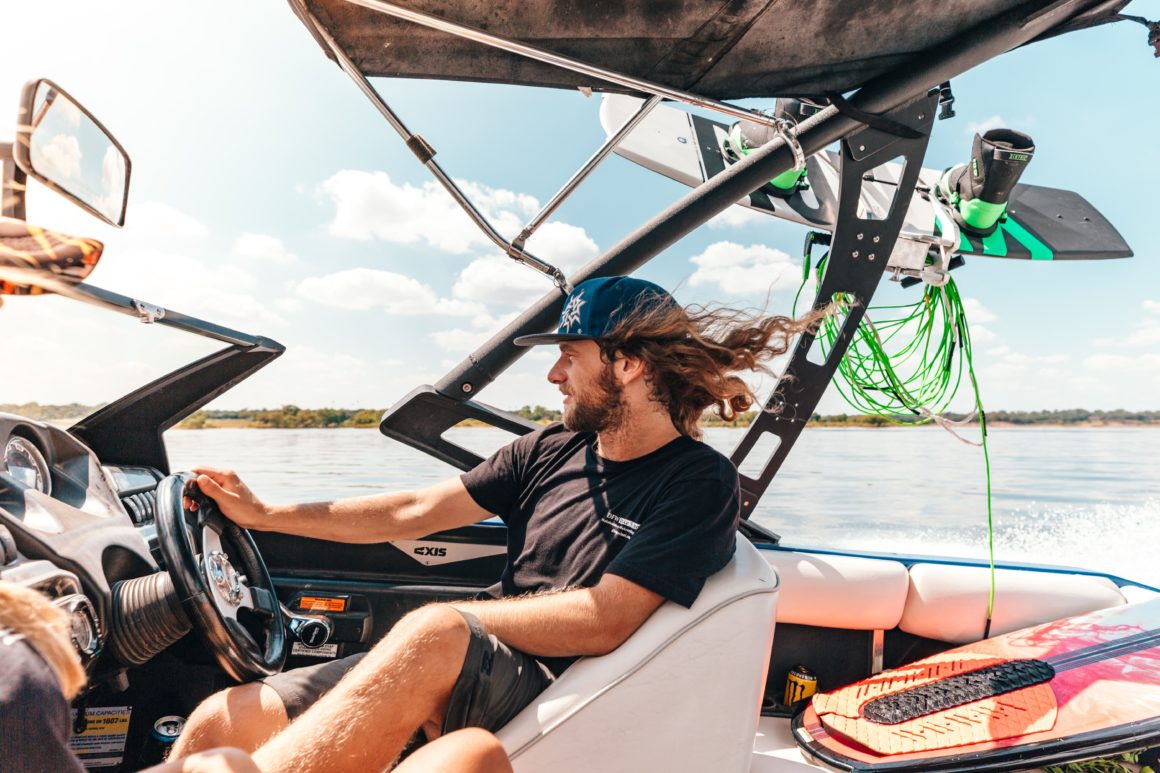 Wake Shaper
Wakesurfing boats can get pretty expensive and may limit your options for boat rentals. Still, with a wake shaper, there is a method to create a spectacular wave on virtually any inboard-driven boat. For example, with the Swell Creator H3X Wake Shaper, the boater on your gift list can shred all day long for a fraction of the price of high-end boats. It's a unique gift that produces a cleaner and surfable wave for the adventurous boater.
Floating Sunglasses
One thing all watersports enthusiasts probably have in common is their ability to lose a pair of sunglasses in the water. Floating sunglasses are a practical gift for boaters who need that UV ray protection. Especially, while surfing a wave or driving the speed boat, but don't want to lose yet another pair of sunglasses! Check out the Suncloud Voucher Polarized Sunglasses, which come in a few different colors and are high quality for a very reasonable price.
Waterproof Backpack
Has the boater on your list worn out their backpack or is in need of something more water resistant? Help them take care of their belongings on board and get them a waterproof backpack this holiday season! Booe has a wide range of waterproof bags or backpacks that will come in handy for any type of boater. But, the backpacks work especially well for the water sports enthusiast that rips through the water, and can't help but get some water on the deck.
Inflatable Chair
Even the most adventurous need a break, so why not get an easily inflatable and comfortable inflatable lounge chair for your boater? There is the Aero Chair which is portable, compact, and lightweight. When deflated, it folds up to fit in the smallest of spaces on a boat. It is designed to sit low to the ground, so it's perfect for kicking it back on the boat or pre-gaming at a stern gate
Get a Boater one of their favorite Christmas gifts this year!
Every boater is different, but there is no end to the ways you can make their next boating trip an even better one with your Christmas present this year. Hopefully, this gift guide will help in your search for finding the perfect gift for the boater in your life!
This holiday season, we're sure there will be a great gift under the Christmas tree for every type of boater!
Still haven't quite found the perfect gift? Here are additional gift ideas for your boater:
Marine Bean Bags
Bubba Saltwater Multi-Flex Fillet Knife Set
RTIC Cooler
Navisafe Dinghy Night Light
SUP Inflatable Paddleboards
Dry Robe
Bimini Bag