Share the post "5 Reasons for a Yacht Charter in Spain"
Summer is nearly here, so you are probably planning your next adventure. Is it sunny Greece, classy French Riviera or trendy Croatia? If you haven't made up your mind, we are here to help. There is nothing better than a yacht charter in Spain for an unforgettable holiday, and here's why.
1. It's the festivals period!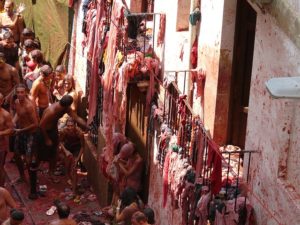 Summer is an opportunity for socialising in the Med. And nowhere do people enjoy more a bit of music and dance than Spain, the country that gave us tango. There are festivals everywhere in Spain to celebrate local traditions, offering you ample opportunities to try Iberian delicacies and dance to the rhythms of the local cantador. You are probably aware of the famous Tomatina (tomato fight) in Bunol, but what about Feria de la Manzanilla in Sanlucar de Barrame where guests are served loads of local sherry, accompanied by tapas? Or the Night of San Juan in Valencia and Alicante, a celebration of the Summer Equinox in June where participants light bonfires and party on the beach until morning?
In late June there is also the famous Wine Festival in Haro, La Rioja. It starts with La Batalla de Vino, a street party awash with local wine, particularly rioja and vino tinto. What follows is sort of a riot, as merrymakers take up the wine battle to a nearby mountain where, dressed in traditional costumers, spray each other with wine!
If you opt for a yacht charter in Barcelona you have various options for a bit of fun. Primavera Sound, held in early June, is probably Europe's biggest rock festival. In mid-August there is also the Festa Major de Gràcia nearby Barcelona. It's sort of summer carnival with impressive decorations and costumes, free food, street parties and concerts.
2. It's an opportunity for adventure!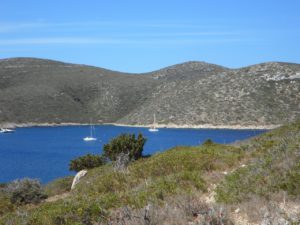 Everyone has been on the Balearic Islands, one of the most popular tourist destinations in the summer. But if you opt for a boat hire in Ibiza you can visit some of the most remote beaches and islands of the Iberian peninsula, far away from the hordes of tourists that visit the Balearics this part of the year. For example, a boat hire in Ibiza will offer you the opportunity to explore Mondrago National Park, a conservation area of superb beauty, as well as not less than 146 uninhabited islets in the Balearic archipelago. A good start is Cabrera, south of Mallorca, an island of idyllic nature, perfect for diving and water sports.
3. It's party time!
What's better than a boat for a crazy party? It might be your bachelor party or a friend's birthday, but you don't really need an excuse to start an epic binge on a boat. A bit of sangria, some tapas and you can start celebrating. If you opt for a boat hire in Ibiza, just make sure that the skipper stays sober until the next morning to take you back home alive and kicking!
4. It's cheap!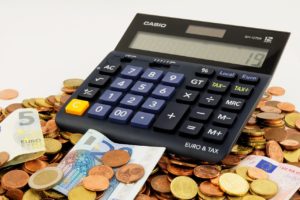 Spain is considerably cheaper than other boating destinations in Southern Europe, particularly France and most parts of Italy. If you go for a yacht charter in Spain through a p2p boating platform you will save around 30% of the money you would otherwise spend for a traditional form of yacht charter. If you avoid the high season and book a yacht charter in Spain in June or early September you might even pay half the price.
5. It's hot!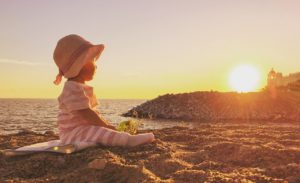 We kept this for the end of the list cause it's a no-brainer, but perhaps also the best thing about a yacht charter in Spain. What's better than a boat rental in Valencia to escape the drab North and bask in the Mediterranean sun? The average temperature in the costas in Southern Spain and the Balearic Islands is 25°C, enough to give you an awesome tan to take back home!