Share the post "The best beaches in France: a sailor's guide"
With its irresistible art de vivre, there is no place on earth quite like France. Medieval villages, ancient chateaux, labyrinth-like vineyards, wild beaches and snow-capped peaks are some of the many attractions on offer. A majority of visitors flock to the nation's grandiose capital, Paris, but a trip to the world's most visited country would not be complete without exploring its 4,853-kilometre-long coastline. Here is our ultimate guide for the best beaches in France to visit on your next sailing holiday – which locals don't want you to know about!
Which part of France has the best beaches?
Every region has its fair share of stunning beaches. The answer to this question lies on your own preferences. The Atlantic coast has endless sandy beaches, pine-tree forests, fishing villages and the tallest sand dune in Europe. The North of France is home to a dramatic coastline and quaint seaside resorts dating back to the Belle Epoque. The French Riviera in the South has quasi-tropical beaches and some of the best snorkelling spots in the world. There are plenty of places to visit but one thing is certain – a sailing holiday in France will not disappoint.
What should you not miss when visiting France?
Planning a trip to France can be stressful and time-consuming. The country boasts a considerable number of attractions along its coastline and each region offers something different. To help you plan your trip, we have compiled a list of the best beaches in France which will leave you longing for more!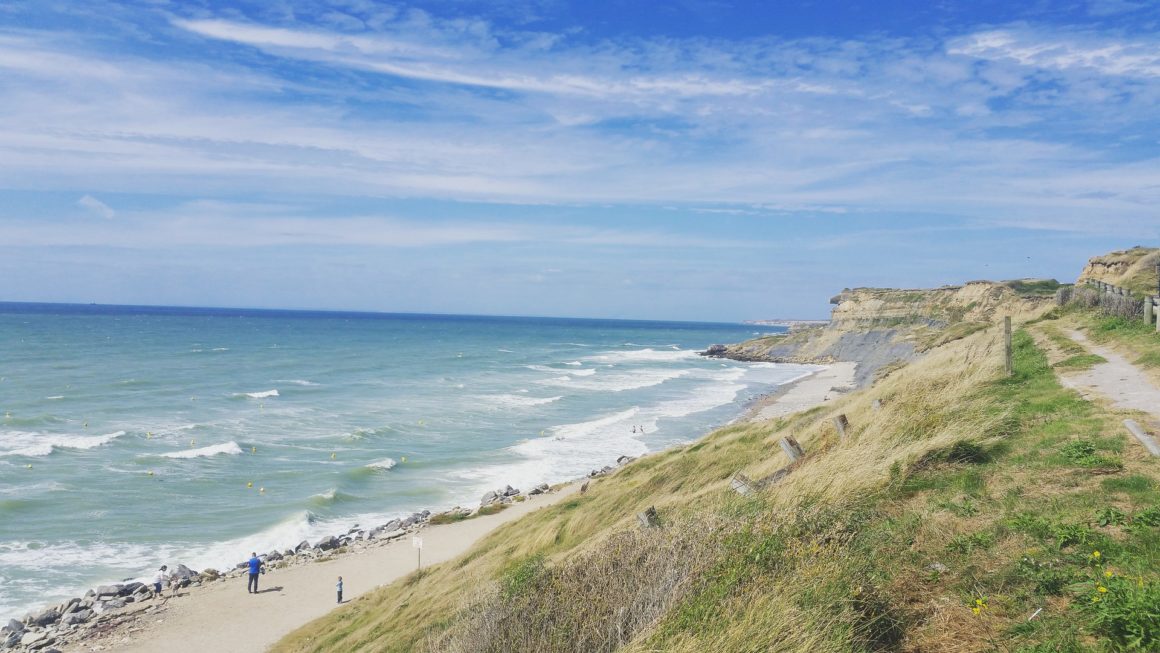 Hauts-de-France
Hauts-de-France ('Upper France') is often overlooked by tourists who visit the country. France's northernmost region is home to long stretches of sand and a rugged coastline. Some of the must-sees for your boat rental are the Côte d'Opale (Opal Coast) and the chic seaside resort of Le Touquet, often referred to as the "Garden of the English Channel".
Our favourite beaches include:
Fort-Mahon – perfect for paddle boarding, kite-surfing, sailing and kayaking.
Wissant – known for its 12-kilometre-long white sands and coastal hiking trails.
Malo-Les-Bains – this beach played an important role in the Battle of Dunkirk (the 2016 movie was also filmed here) but today, it is known for being one of the most family-friendly beaches in France with shallow waters.
In order to access these beaches, we recommend hiring a boat in nearby Boulogne-sur-Mer or Saint Valery sur Somme.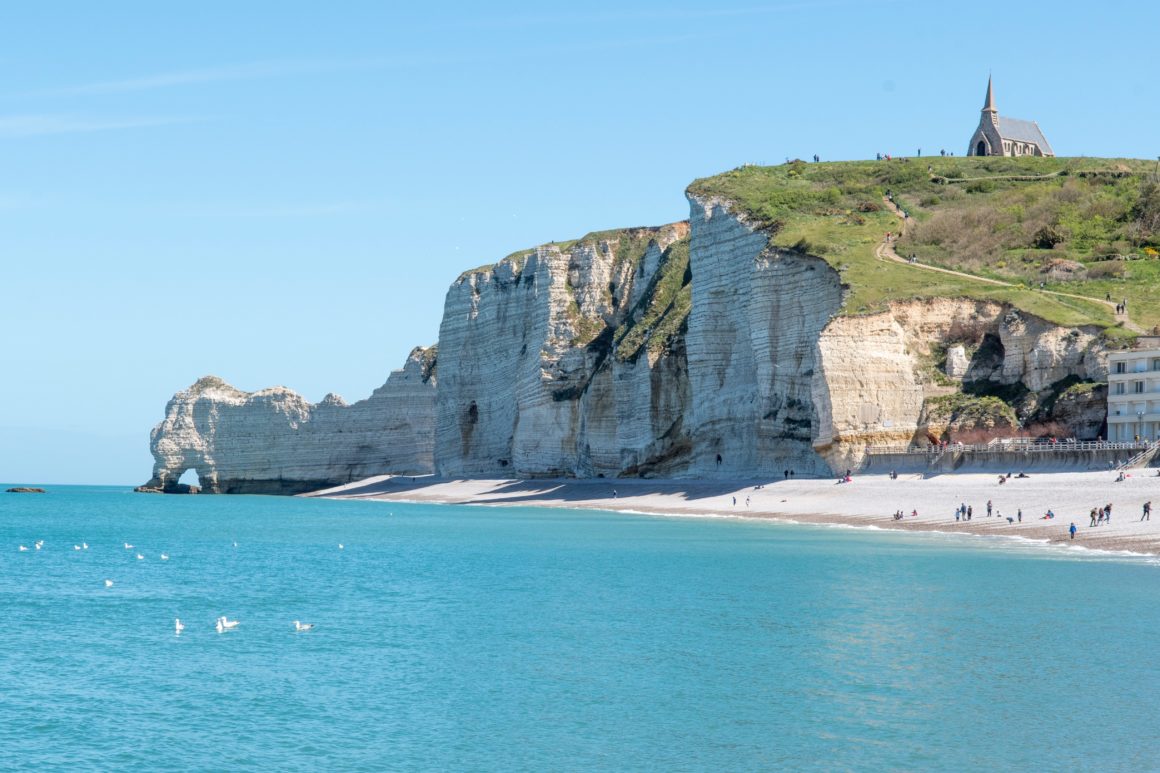 Normandy
Situated towards the northwest of Paris, Normandy is one of a kind. Whether you are looking for golden sands and scenic cliffs or bays with tidal islands, a boat rental in Normandy has something for everyone. Some of the most iconic sights in the region include the Etretat cliffs (pictured above) and the world-famous Mont Saint-Michel, a UNESCO World Heritage Site.
We recommend visiting:
One of the many beaches on the Chausey Islands – an archipelago of 365 islets which can only be accessed by boat.
Deauville – an old-fashioned resort, known for being one of the most prestigious in France and home to many seaside villas.
Etretat – popular for those who wish to swim while enjoying the views of the dramatic cliffs.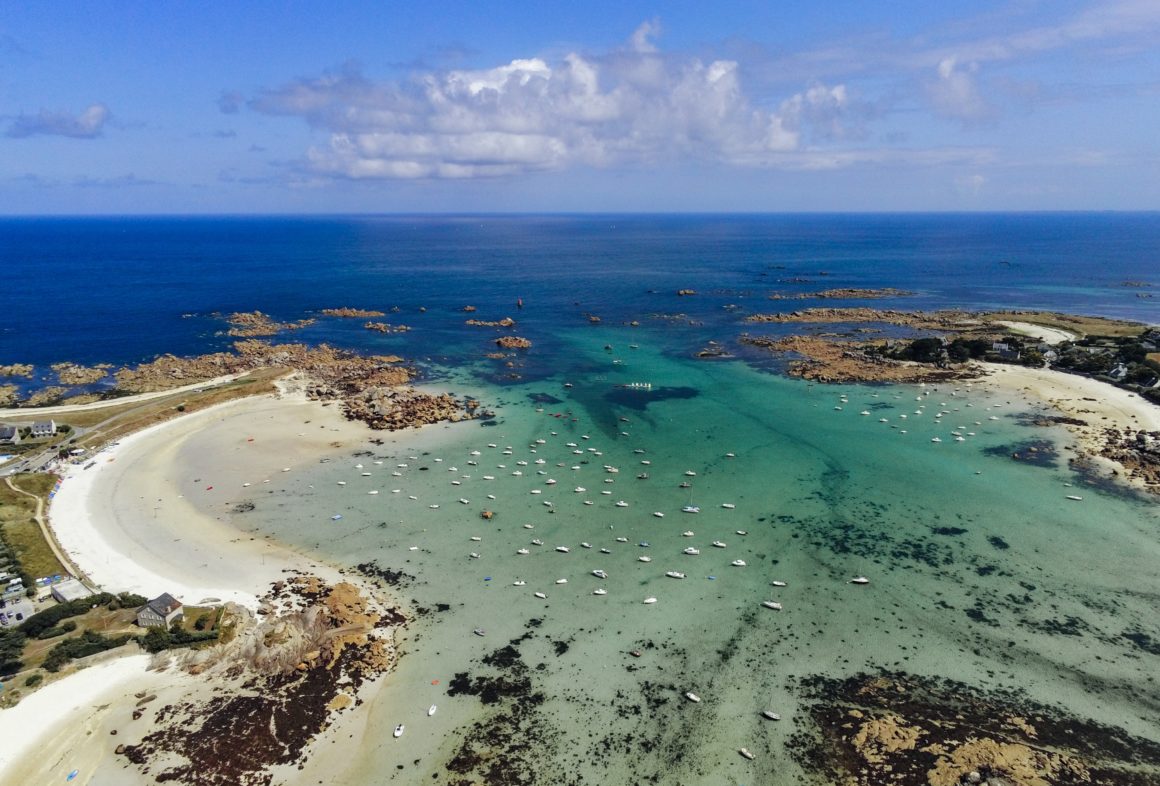 Brittany
Brittany, the westernmost region of the country, has always had an important link to the water which surrounds it. The region is, after all, the largest French peninsula and home to 800 islands which lie off its coast. Brittany has some of the best beaches in Europe, many of them which still remain unspoilt.
The best beaches are:
Côte de Granit Rose – known for its orange-pink granite boulders and some of France's best seafood.
Saint-Tugen – one of the country's best surf spots (and one of the least crowded).
Crique des Canons – located on the idyllic island of Belle-Île, this beach is nestled in a cove and has remained off the beaten path.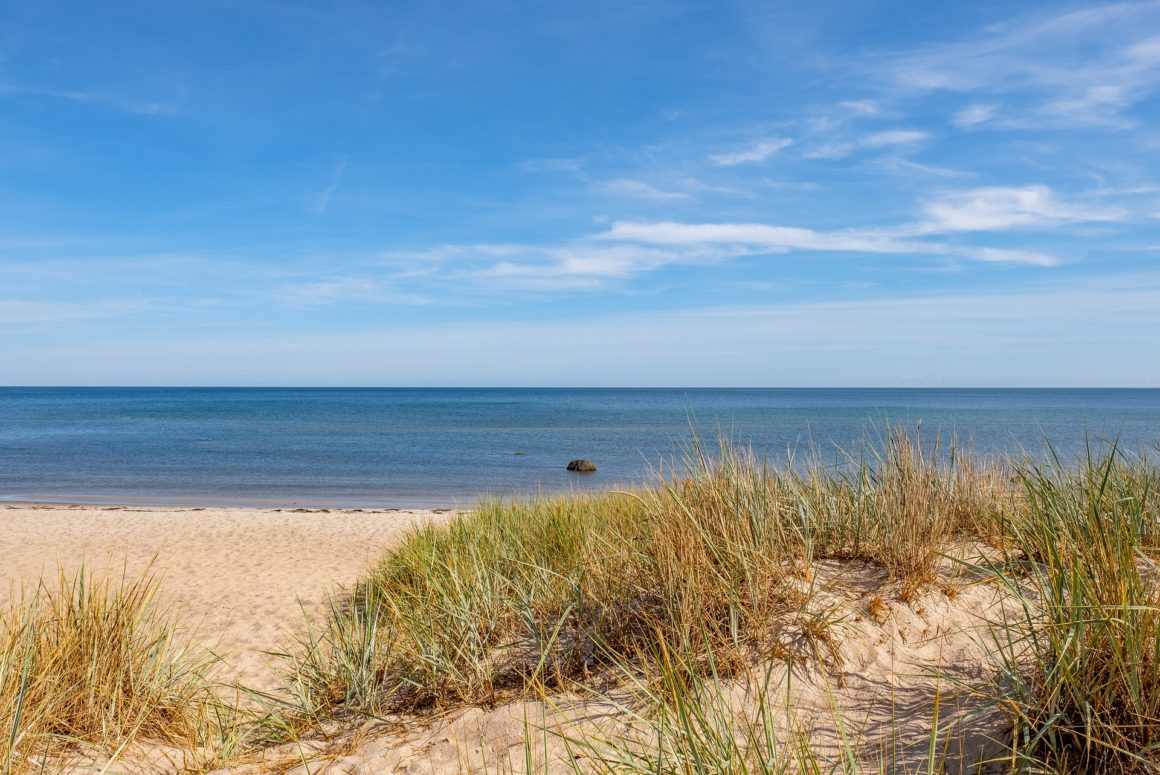 Pays de la Loire
On France's Atlantic coast lies the Pays de la Loire region, one of the country's best-kept secrets. This region has a 450-kilometre-long coastline, made up of endless sandy beaches, islands and renowned resorts. If you wish to mix with a more local crowd during your trip, this region is for you.
Our must-see beaches include:
La Baule – one of France's most elegant seaside towns, popular with Parisians and daytrippers from nearby Nantes.
One of the many beaches on the Île de Noirmoutier – an island known for its fishing villages, lighthouses and wild coastline. The most beautiful beach is the Plage des Dames.
Saint-Michel – located in Batz-sur-Mer, this beach is very family-oriented and a perfect place to soak up the sun during your trip.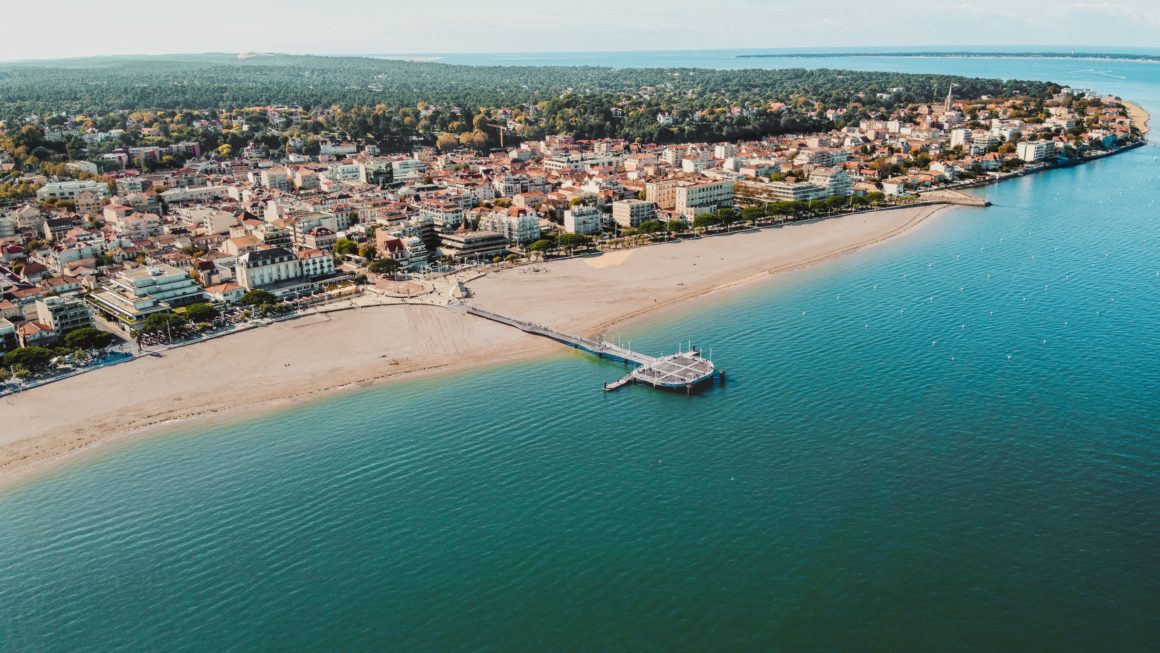 Nouvelle-Aquitaine
The Nouvelle-Aquitaine region is a local favourite in France and when you sail here, you will understand why. There is a variety of landscapes along the coast, including sand dunes, lakes, wetlands and Europe's largest man-made forest composed of maritime pine trees.
The best beaches include:
Grande Plage in

Biarritz

– a trendy seaside town known for its palaces, casinos and boutiques

.
L'Estacade in

Capbreton

–

known for its internationally-acclaimed waves and hip surfing culture.

Dune du Pilat in

Arcachon

– Europe's largest sand dune and one of the best places in the country to watch the sunset

.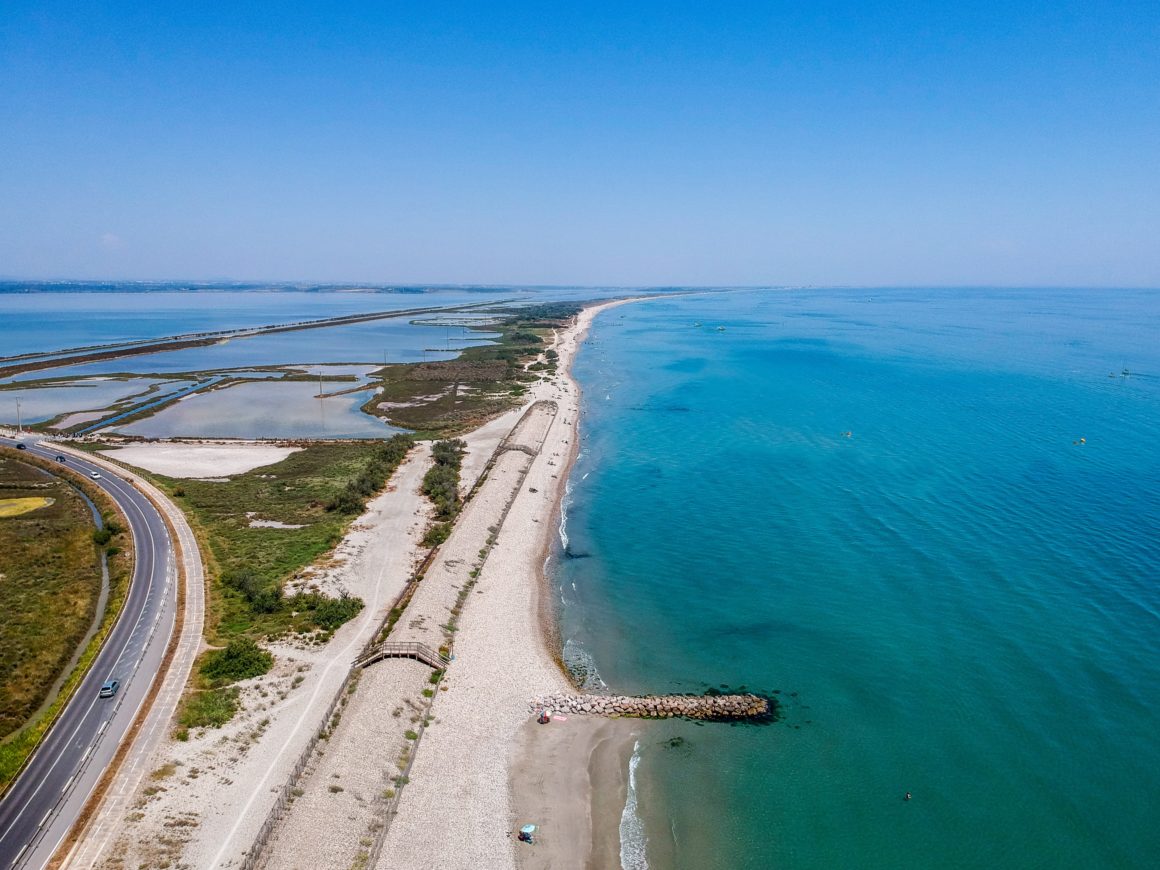 Occitania
Occitania is the second-largest region in mainland France and one of the most overlooked. Every year, tourists from all over the world flock to the neighbouring Côte d'Azur for some sun and sand. Yet, they are missing out on some of the best beaches in the south of France.
Our highlights include:
Les Paulilles – a pebble beach, known for its clear turquoise water. You can access this beach with a boat rental from the nearby Port Vendres.
La Baleine – situated on a narrow stretch of land between the Etang de Thau and the Mediterranean, this beach has some of the country's finest sand. We recommend visiting the nearby town of Sète, known for its bustling markets, tree-lined squares and canals.
L'Espiguette – a wild beach near the medieval fortified town of Aigues-Mortes.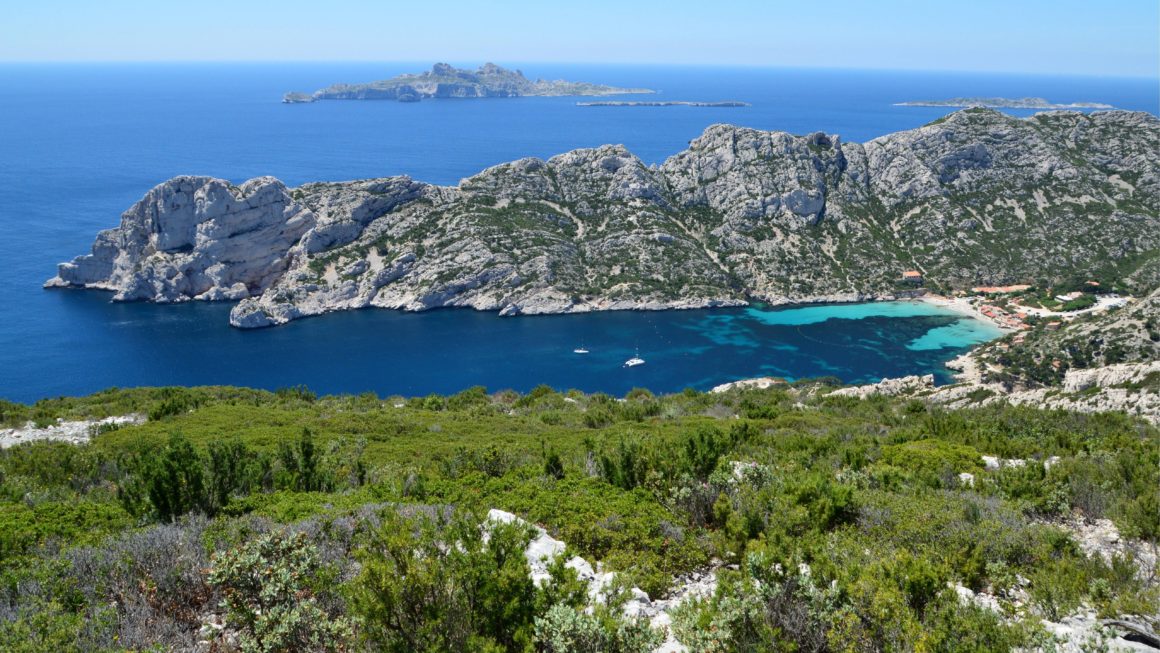 Provence-Alpes-Côte d'Azur
France has many famous exports and the glitzy Provence-Alpes-Côte d'Azur is one of them. Between the idyllic Calanques in Cassis, the trendy beaches in Saint-Jean-Cap-Ferrat and the colourful old town in Nice, there is something for everyone in this region.
The best beaches to visit include:
Notre Dame – often regarded as one of the best in the country for snorkelling. It is located on the car-free island of Porquerolles.
L'Amour – if you wish to join the jet-set crowd of Saint-Tropez, this beach is the one for you.
La Gravette – nestled between the medieval walls of Antibes and the calm, shallow waters of the Mediterranean.