Share the post "4 Party islands to visit on your next boat charter"
When you think of the word "island", you might see lazy beach days spent swimming in unspoilt paradise or sailing around secluded coves. But relaxation is not all that islands are for! Sure, islands are ideal for winding down on holiday, but once the sun sets, the real fun begins. When you're done lounging on golden sands, see the beach from a different angle: the dancefloor! Read on to learn about four of the best party islands to visit on your next boat trip.
Hvar, Croatia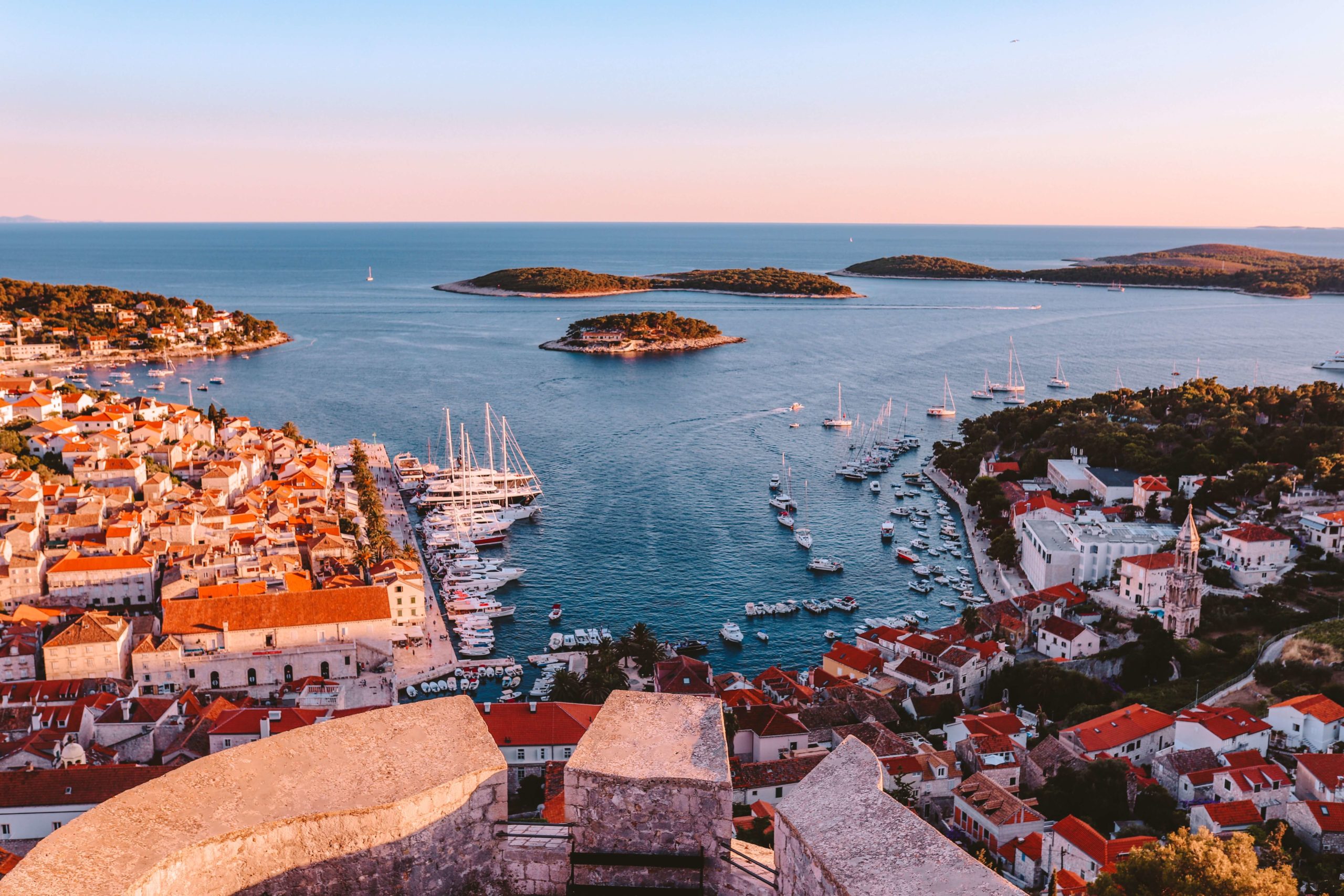 If you find yourself in Hvar, chances are you came there to party. There's a reason why Hvar has been hailed as the "New Ibiza". This sunny Dalmatian paradise attracts millions of tourists per year. Hvar town is the heart of Hvar's party hub. This area is full of bars, clubs and lounges. Enjoy a flashy night out on the town, or a relaxed night at a bar, whatever you fancy! One of the most iconic clubs in Hvar is Carpe Diem, a chic beach bar that specialises in cocktails. Other famous bars include the underground club Pink Champagne and the bouncy beach bar called Hula Hula. 
For more adventure, head to the Pakleni Islands. This rocky, wooded islet chain sits just off the coast of Hvar Town and is great for a night out. Follow the sound of techno beats and head to Carpe Diem Beach for a beach party with a view of the sparkling Adriatic Sea. 
What is Hvar good for?
The island of Hvar is good for a lively and vibrant holiday. Of course, people know the island for its buzzing nightlife and bar scene, but there's more. Hvar is also a haven for its bustling beaches and luxurious accommodations. The magnetism of Hvar attracts tourists who are looking for a more lavish holiday experience– including celebrities! While in Hvar you can sample world-class cuisine and enjoy the extravagance of high-end hotels that hug the coastline. Whether you're an eager party-goer, a beach dweller or a curious tourist longing for culture, you'll find what you're looking for in Hvar.
Mykonos, Greece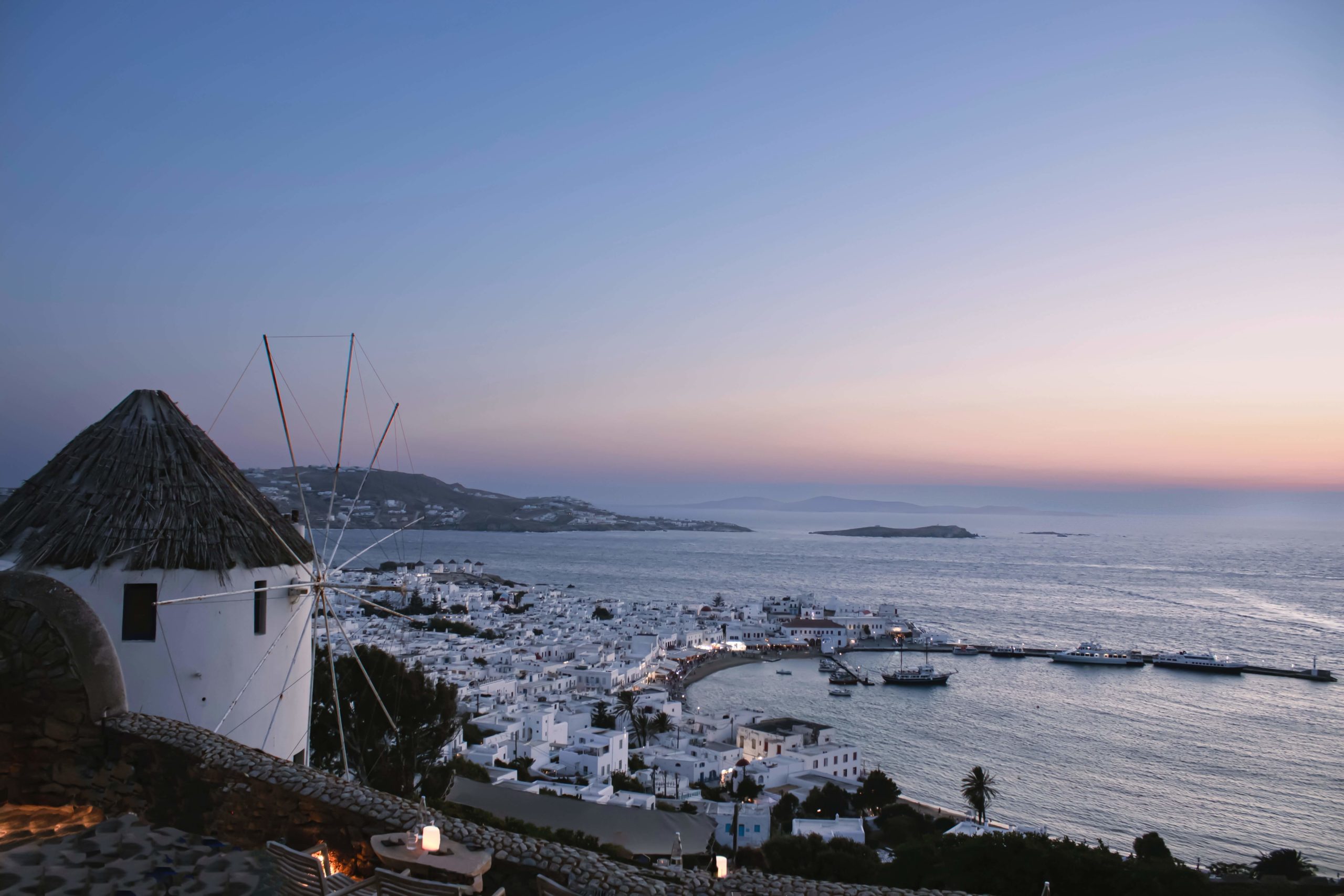 If you know anything about Greece, you'll know that Mykonos is one of the most popular destinations in the country and one of the most notorious party islands in the world. Tourists often refer to Mykonos as the "Ibiza of Greece"!  People come to the island from around the globe to experience the time of their lives. Possibilities are endless thanks to the diversity of the Mykonos's club scene. Go for an elegant night out at a swanky club, have a chill drink at a beach bar or experience a wild rager with live DJs and entertainment, the choice is yours.
Mykonos is a paradise island for partying, which is proven by the fact that some of the best places for clubbing are on Paradise Beach. Probably the most famous club in Mykonos is Paradise Beach Club. It's been voted the 14th best club in the world and has been known to regularly host events with top DJs. Nearby you've got the Cave Paradise Club, recognised for hosting spectacular EDM parties. For all-day entertainment you have Tropicana Beach Bar, and for a high-end party experience, Super Paradise Beach Club. Other popular clubs include the gay-friendly Babylon Bar in the city centre, and the open-air Skandinavian Bar and Club.
How much does clubbing cost in Mykonos?
The cost of clubbing on party islands like Mykonos is costly no matter where you go. The cost of a night out will differ depending on where you are on the island. In smaller local bars and cafes you'll find that many don't charge an entry fee and have cheaper beverages starting at three euros. However, at some of the more famous bars with live music and DJs, you could pay between 20 and 50 euros for a cover fee, and up to fifteen euros for a drink. 
Ayia Napa, Cyprus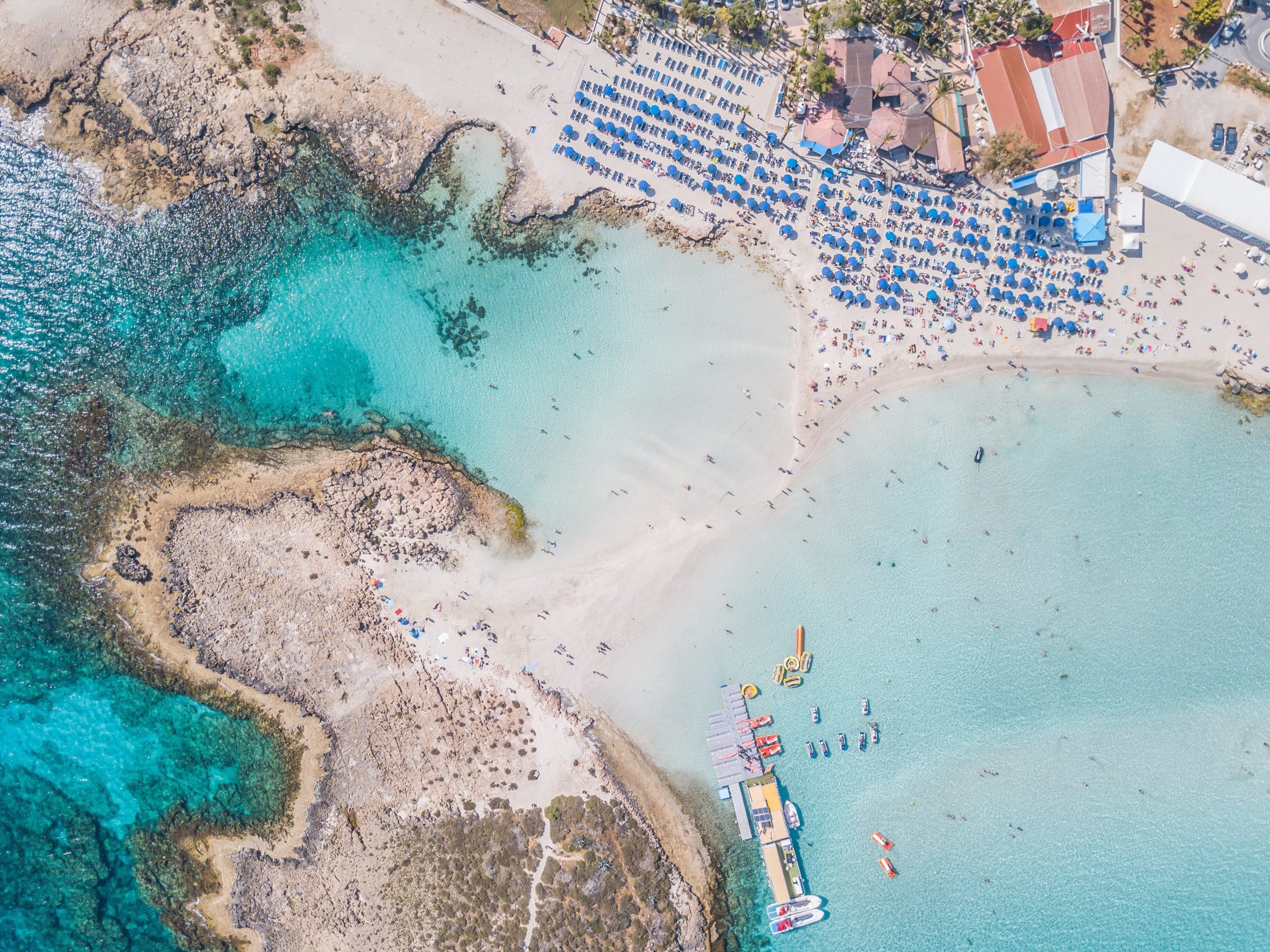 Although Cyprus isn't considered a party island in and of itself, the area of Ayia Napa has enough life in it to serve the entire island! It's often regarded as one of the rowdiest resort towns on the Mediterranean Sea and has become Cyprus' premier party city due to its range of nightlife. If you're going out in a big group, Ayia Napa will have something to suit the needs of everyone. From easygoing sports bars to hedonistic "booze cruises", you won't leave Ayia Napa disappointed!
If you're looking for a booming nightclub that caters to all music tastes you're in the right place. The most difficult part is deciding which one to choose! For all-night raves head to Aqua Club or for cheesy classics go to Carwash Disco. For the biggest party in Ayia Napa, go to Castle Club, a giant triple arena venue with music from different genres all under one roof.
Does Ayia Napa have a strip?
Ayia Napa doesn't have a 'strip' in the traditional sense of the word, but more like a square. The Central Party District (CPD) is the epicentre of nightlife in Ayia Napa, and Cyprus as a whole. It contains rows of lively venues packed with tourists in search of the time of their lives. If this festive square isn't your cup of tea, you can also go to Ayias Mavris Street for more bar-hopping.
Ibiza, Balearic Islands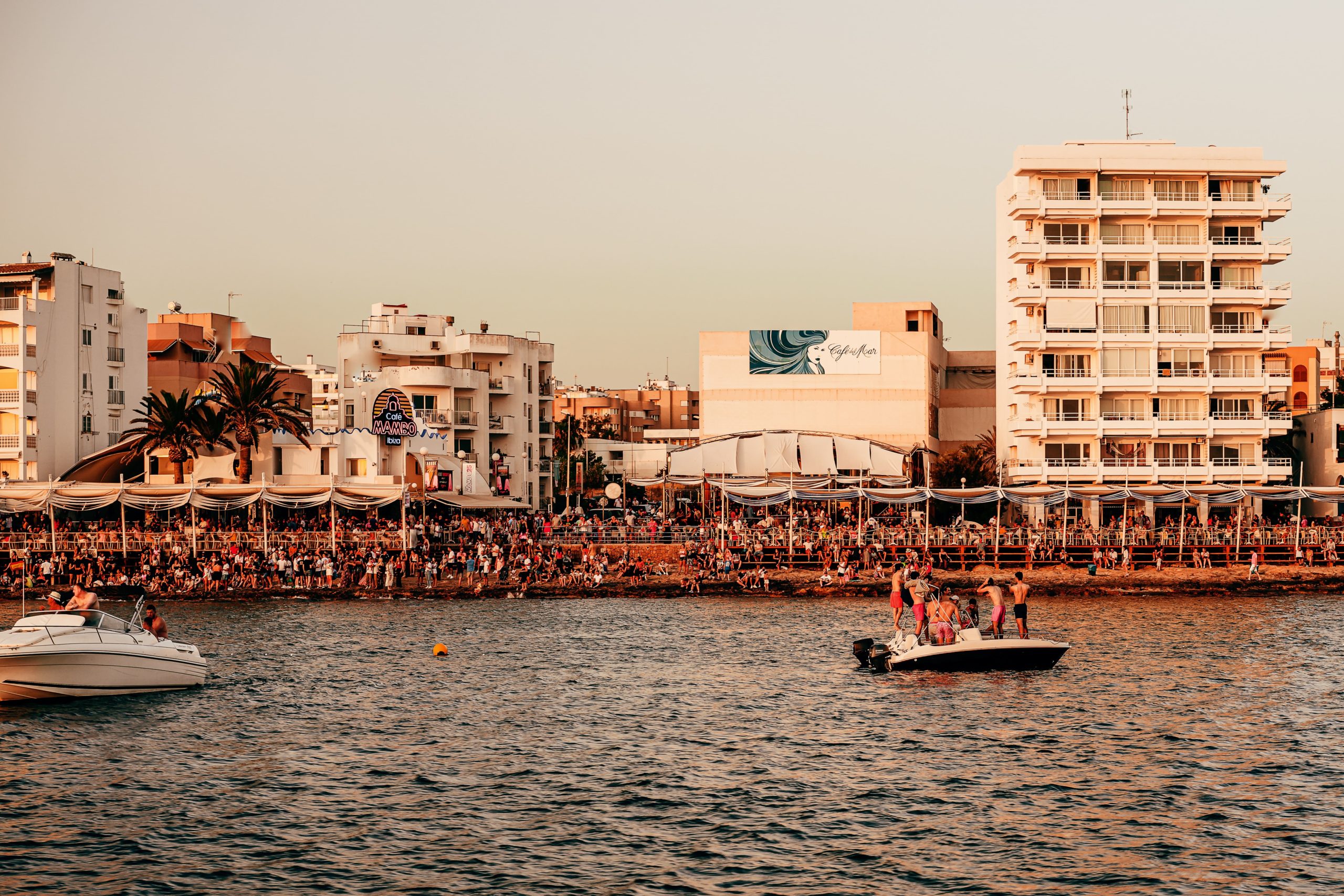 Of course, no list of party islands would be complete without the one-of-a-kind Ibiza. There's a reason that every other party island includes "Ibiza" in their nickname. Its claim to fame started with the live-music culture of the island which has hosted the likes of Queen's Freddie Mercury and pop princess Kylie Minogue. Now it's a haven for live music, DJ sets and everything in between. One of the reasons that Ibiza is such a unique party island is that each venue has a signature feel to it.  Many of these parties and venues are themed, which tends to attract crowds of like-minded people. The production value of Ibiza parties exceeds that of an average club, offering a night you will never forget!
Where is the main party place in Ibiza?
Ibiza is the king of the party islands where you can experience its buzzing nightlife all over the island. There is no main place where people gather to go out clubbing, however, there are two places that prove to be the life of the party: Playa d'en Bossa and San Antonio. In Playa d'en Bossa you'll find clubs like Hï Ibiza, Octan, Ushuaïa and Pacha. In San Antonio you'll find O'Beach, Ibiza Rocks and Eden.
Which of the party islands will you sail to?
All of these party islands are worth a visit, even if your goal isn't to go out and dance until dawn! These islands offer unparalleled natural beauty and a rich culture and history to explore while on holiday. Even if you're just visiting to have a good time, it's always important to remember that you're a guest in someone else's home. Live it up on the dancefloor and party until your heart's content, but always be respectful to the locals and your surroundings. Now, it's time to sail towards the soiree, where will you go?