Share the post "Click&Boat's Guide to the Best Mexican Beaches"
Silky sands, cenotes and tropical sunshine. What comes to mind when you think of Mexico? Nestled between the Pacific Ocean, the Caribbean Sea and the Gulf of Mexico, this stunning paradise has an abundance of beaches. From palm-fringed shorelines to hidden underwater caves, there is something for everyone. This has inspired us at Click&Boat to create a guide to the best Mexican beaches! We want to let you in on the insider knowledge of where to go and what you'll see. Before diving into our recommendations, let's address some frequently asked questions about Mexico.
Which beaches in Mexico are swimmable?
Despite bordering various waters, Mexico's coasts are usually divided into two sections: the east and the west. The east coast will greet you with tranquil waters and white sands, thanks to the gorgeous Caribbean Sea. You can find these paradisical locations along the Yucatan Peninsula, including Cancun, Cozumel and Puerto Aventuras. However, on the west coast, golden sands are accompanied by lively waters. While it creates spectacular conditions for sailing and water sports, it means some beaches are too rough to swim in. Examples of destinations on the west coast include Cabo San Lucas and Puerto Vallarta. As you can imagine, the ideal coast depends on the kind of holiday you prefer, but you can find swimmable beaches all around Mexico! What's more important is to visit during the right season to reduce the chances of strong wind and water currents.
What's the best time to travel to Mexico?
Mexico is a large country with a wide range of climatic conditions. This being said, the holiday destinations in the southern region experience a tropical climate. One of the downfalls of this is that Mexican beaches experience seaweed or sargassum season between April and August. During these times, large concentrations of seaweed wash up along the shores. While it is completely natural, the large concentration can release unpleasant odours. Consequently, the best time to visit Mexico is during the dry season between December and April. During this period, you will experience little to no rain and temperatures of around 25-30 degrees Celsius.
Where is the safest place to holiday in Mexico?
Safety is always a top priority when travelling. Generally speaking, Mexico is a safe holiday destination where you can sit back and enjoy your time. Nevertheless, you should always be aware of your surroundings, just as you would on any other holiday. The locations recognised as the safest in Mexico lie in the Mexican Riviera. This includes destinations like Cancun, Cozumel and the region of Yucatan, as they are accustomed to tourists.
The best Mexican beach for families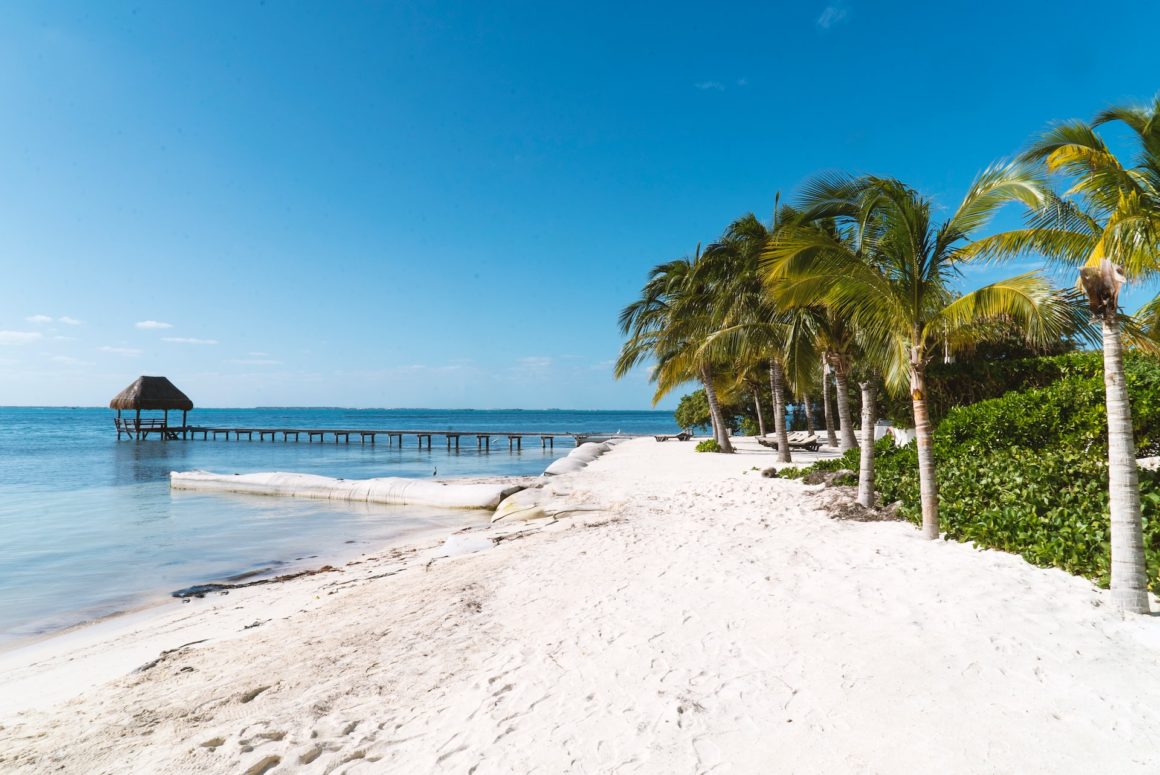 Oftentimes, people search for comfort and safety, especially when travelling with small children. If you find yourself in the region of Puerto Aventuras, then Playa Aventuras beach in Fatima Bay is certainly a great option. This long stretch of silky white sand is well-maintained thanks to a large number of luxury resorts and accommodations that surround it. Even during sargassum season, the beach is kept in clean conditions. This being said, the beach is public, so everyone is welcome! In addition, there is a manmade breakwater that keeps the waters calm and clean. Have young children? Not to worry! The water entry extends a few metres in, so there is a lot of shallow water for children to safely swim in.
The most unique Mexican beach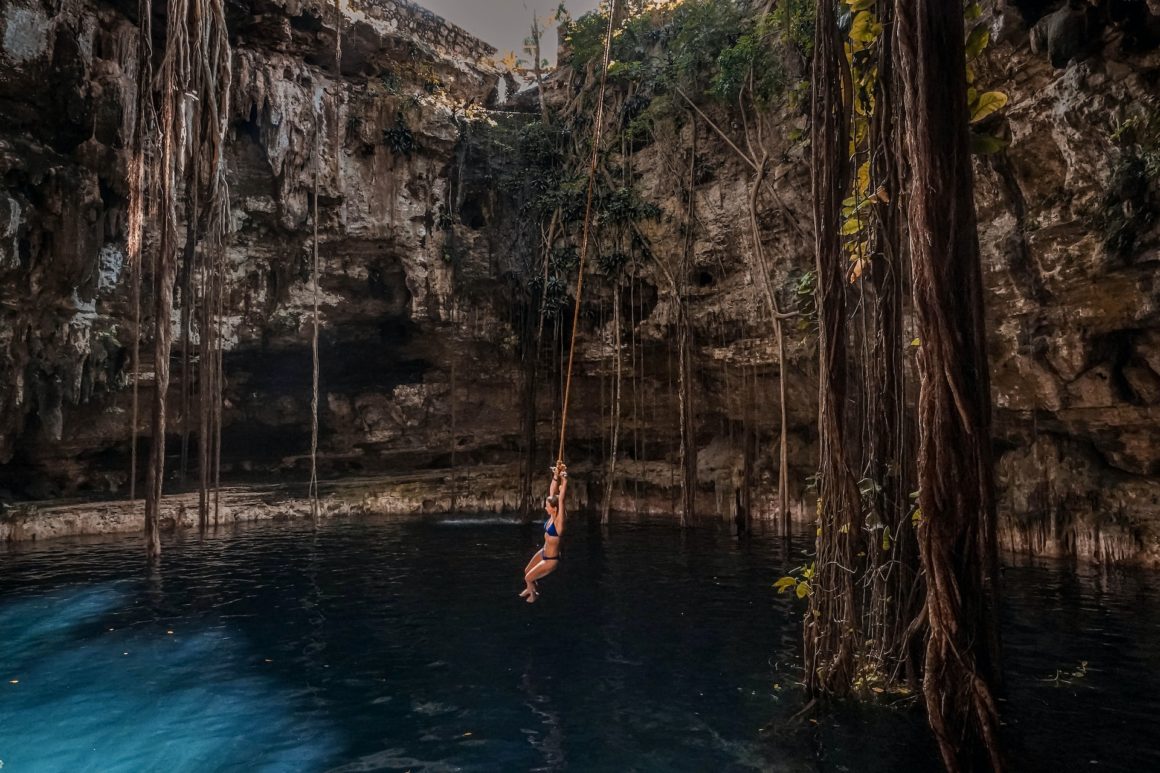 Mexican beaches come in all kinds of shapes and sizes. In fact, one of the best Mexican "beaches" is not a beach at all, but a cenote! They are one of the most fascinating and unique attractions that the country is known for. These magical caves are natural sinkholes surrounded by limestone with pools of azure water. Because of their significant role in Mayan culture, cenotes are protected and cared for in Mexico. There are thousands of cenotes to explore around the Yucatan Peninsula, but our favourite is Cenote Zaci near Cancun. This semi-open cenote takes in natural light from the sky and has a large swimming pool with sparkling waters. If you're brave enough, you can even jump from the top of the cenote into the pool!
The best Mexican beach for couples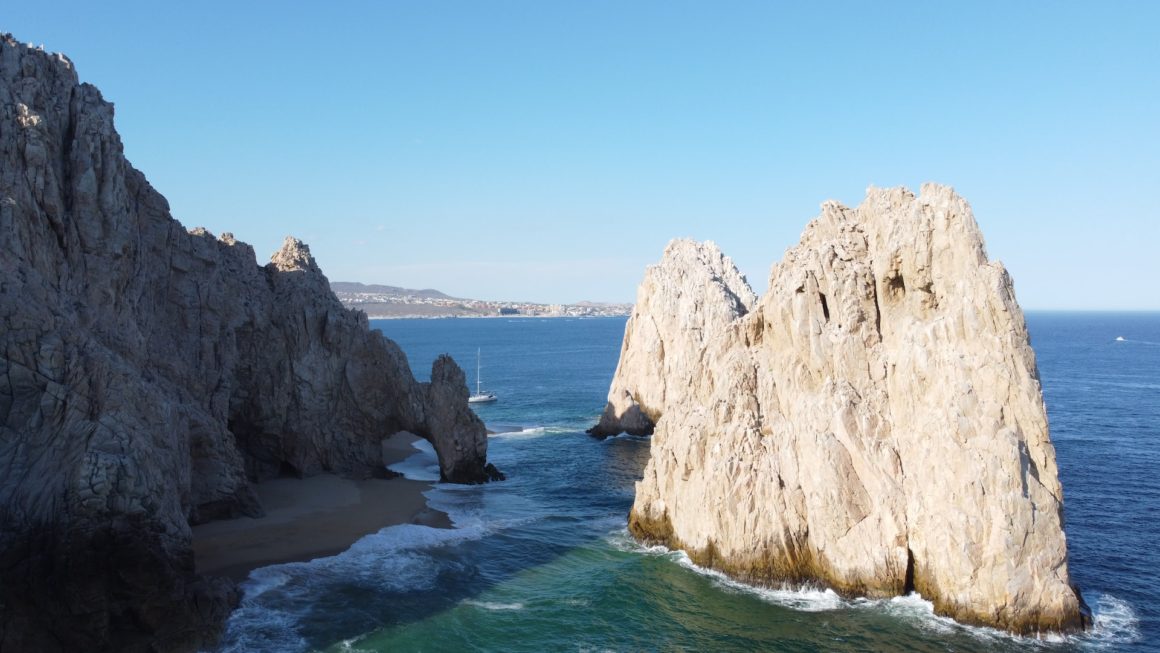 Located in Cabo San Lucas, Lover's Beach is the most romantic beach in Mexico. Adding to the allure, this beach is only accessible by boat, making it that much more intimate. Sink your toes into the golden sands of this dreamy spot with a loved one and admire the towering rocks nearby. In fact, you can walk to the famous Los Cabos Arch, a natural rock formation in the area, located just a couple hundred metres away. From here, you can gaze up at the lounging sea lions that sunbathe on them. Alternatively, you can swim in the bright blue waters of the Sea of Cortez.
The best Mexican beach for snorkelling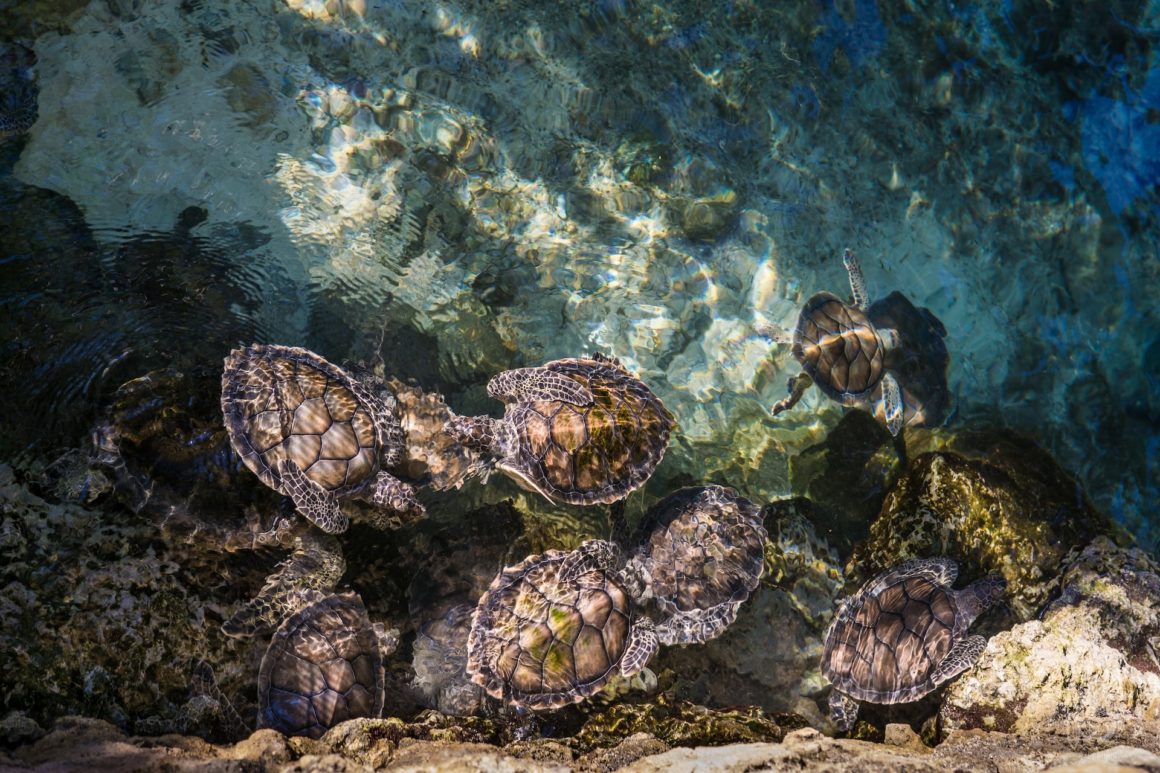 Puerto Vallarta is a breathtaking resort town cradled between the Sierra Madre mountains and the Pacific Ocean. Thanks to its geographical location, the area boasts clear waters and nutrient-rich soil that houses an abundance of marine life. This makes the region a great place for swimming and snorkelling. Visit Las Caletas Beach Hideaway for a chance to admire the amazing wildlife in the area. The tropical sanctuary is only accessible by boat, making it perfect for a day trip on your sailing holiday. Whether you are a beginner or an experienced snorkeller, this is a great way to explore Mexico's biodiversity. Not only can you encounter a wide range of fish, but also sea turtles, colourful coral and even dolphins!