Share the post "The best black sand beaches to add to your bucket list"
Black sand beaches are a rare and mesmerising sight with their dark, volcanic sand. These beaches appear all over the world, from tropical paradises near the equator to rugged coastlines in the north. While they may not be as popular as their white-sand counterparts, black sand beaches offer a different kind of beauty and are often less crowded.
In this article, we cover all you need to know about this natural phenomenon, as well as featuring our selection for your next sailing holiday.
What causes black sand beaches?
Black sand beaches are created by the erosion and weathering of volcanic rocks and minerals, such as basalt on the ocean floor. As lava flows into the ocean, it cools rapidly and shatters into small fragments, which are carried back onto shore by waves and tides. Over time, these fragments are broken down into smaller and smaller particles, forming the characteristic black sand.
The black colour of the sand is due to the presence of iron, titanium and other heavy minerals that are common in volcanic rock. These minerals are resistant to weathering and erosion so they accumulate on the beach, giving it its distinctive colour.
How rare is a black sand beach?
Black sand beaches may not be as common as white sand beaches, but they can be found all over the world. The frequency of these beaches depends on the geological history of the region and the presence of volcanic activity. For instance, in areas like the Canary Islands or Iceland, black sand beaches are relatively common. This is due to recent volcanic activity in the region which has an influence on the natural scenery.
The best black sand beaches to visit
Whether you're an avid beachgoer or simply looking to experience something new, black sand beaches are sure to leave a lasting impression on you. To help you plan your next sailing holiday, we have compiled a list of some of our favourites which are worth adding to your bucket list.
Charco de los Clicos, Lanzarote, Spain
Spain may be known for its white sandy beaches, but Charco de los Clicos is not like the others. This picturesque stretch of sand, located in Lanzarote, is a remarkable natural marvel that is bound to impress any visitor. The black sand found here provides a stark contrast against the blue hues of the Atlantic Ocean. But what truly sets it apart is the green lagoon that sits at its edge. The striking green colour is due to the presence of Chlorophyta. This type of algae thrives in the highly saline water of the lagoon.
How to get there: You can reach Charco de los Clicos by hiring a boat in Playa Blanca.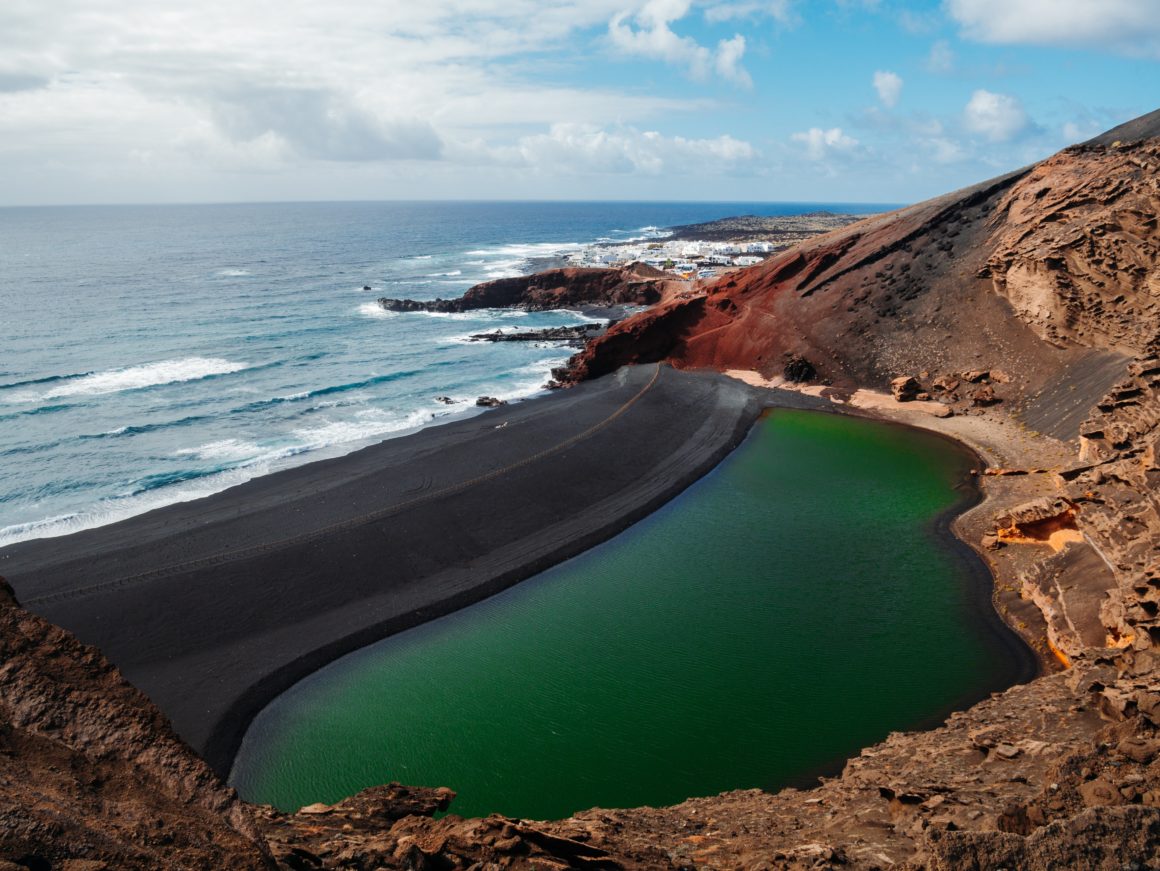 Lovina Beach, Bali, Indonesia
If you're visiting the island of Bali, a trip would not be complete without a stop at Lovina Beach. Located on the island's northern coast, lush greenery and calm waters surround this beautiful black beach, offering a peaceful escape from Bali's more popular beaches. What makes Lovina Beach so unique is its stunning black sand. Unlike the golden sand that lines Bali's southern shores, the sand at Lovina Beach is a deep, rich black that contrasts beautifully with the blue-green water. The sand has tiny volcanic pebbles that have been smoothed by the sea over time, creating a truly unique landscape. Despite its relatively unknown status, Lovina Beach offers plenty of things to do. Visitors can also see dolphins in their natural habitat or go snorkelling to explore the area's rich marine life.
How to get there: The black sands of Lovina Beach can be reached with a boat hire in Denpasar.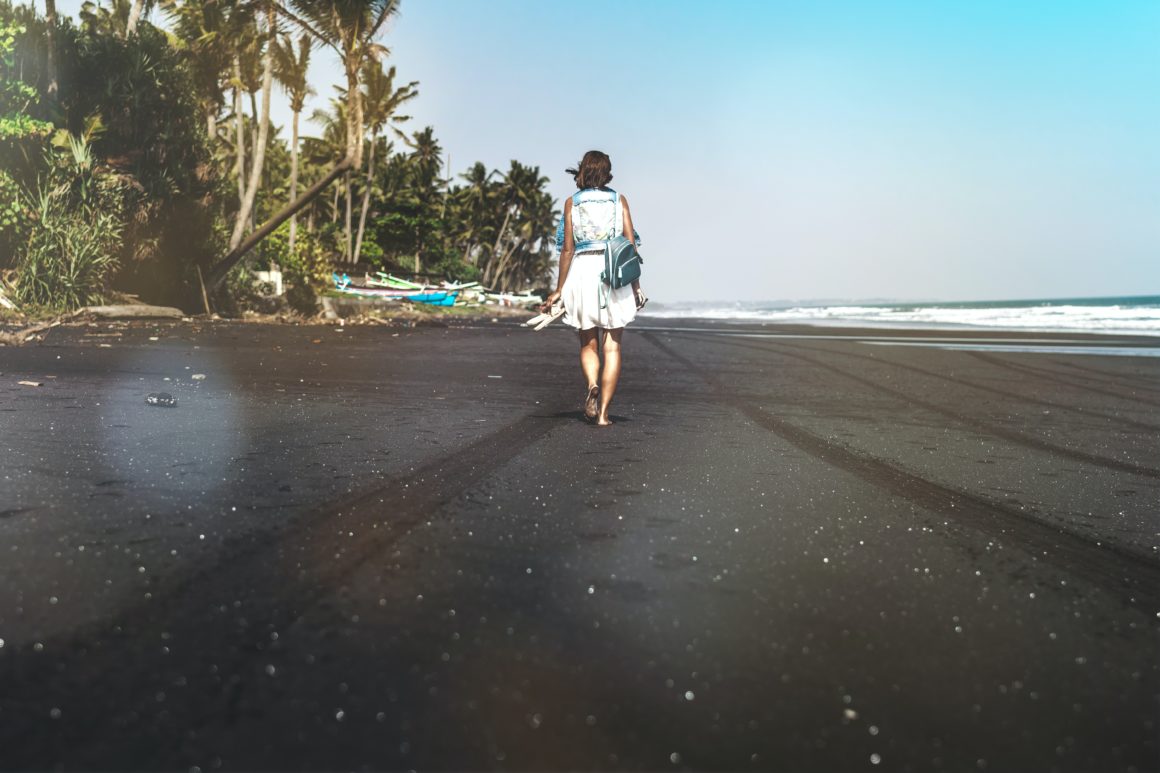 Playa de los Gigantes, Tenerife, Spain
Playa de los Gigantes is one of the most breathtaking black sand beaches in the world and when you sail here, you will understand why. Located in Tenerife, this beach features towering cliffs that provide a dramatic backdrop against the sparkling ocean waters. The black sands which can be found here are a result of the volcanic activity that has shaped the island's landscape over millions of years. With your boat hire, you can sunbathe on Playa de los Gigantes and soak up the sun's rays, take a refreshing dip in the crystal-clear waters or explore the nearby coves and sea caves. You can also take a hike along the cliffs for spectacular views of the ocean and the surrounding landscape. Or, if you're feeling adventurous, sign up for a paragliding or jet-skiing excursion for an adrenaline-filled adventure.
How to get there: You can reach Playa de los Gigantes by sailing from Adeje.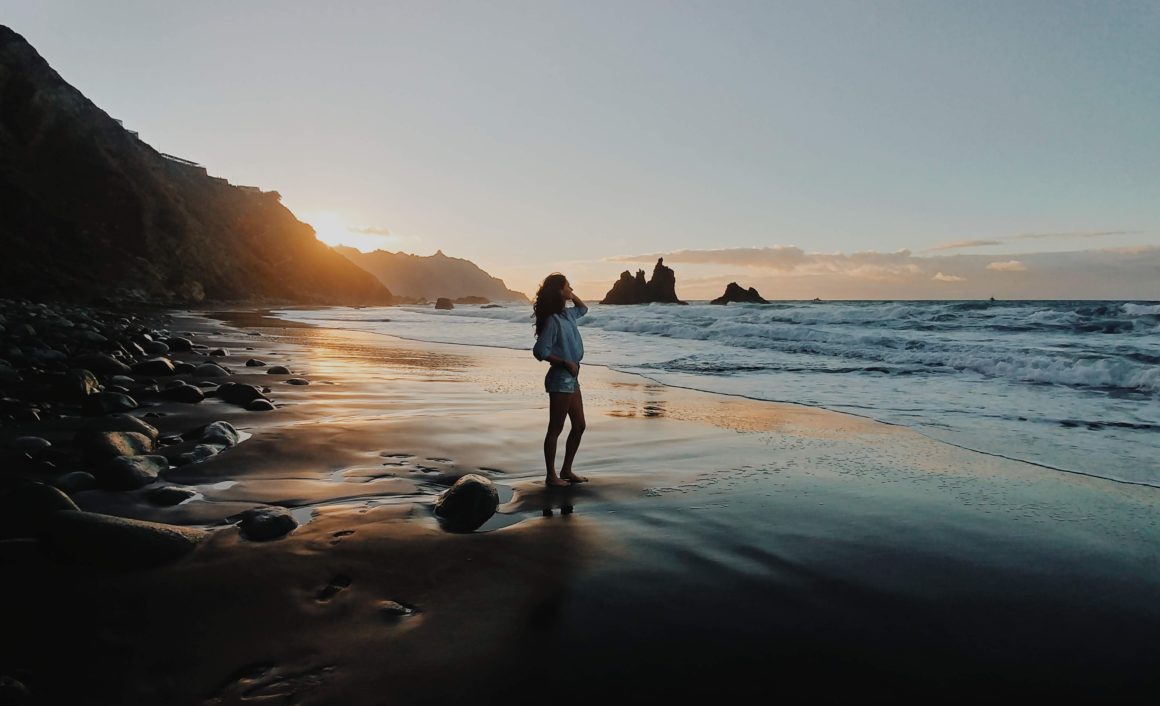 Lafayette Beach, Tahiti, French Polynesia
Located on the eastern coast of Tahiti in French Polynesia, Lafayette is a stunning stretch of black sand that stands out from the typical white sand beaches of the South Pacific. This serene and secluded spot is a must-visit destination for those seeking a peaceful escape from everyday life. With swaying palm trees and soft sands, Lafayette Beach offers a perfect spot for sunbathing and swimming. With your boat hire, you can enjoy the crystal-clear waters and admire the view of the nearby Moorea island – one of Polynesia's best-kept secrets.
How to get there: Enjoy the stunning waters of Lafayette Beach with a boat hire in Pape'ete.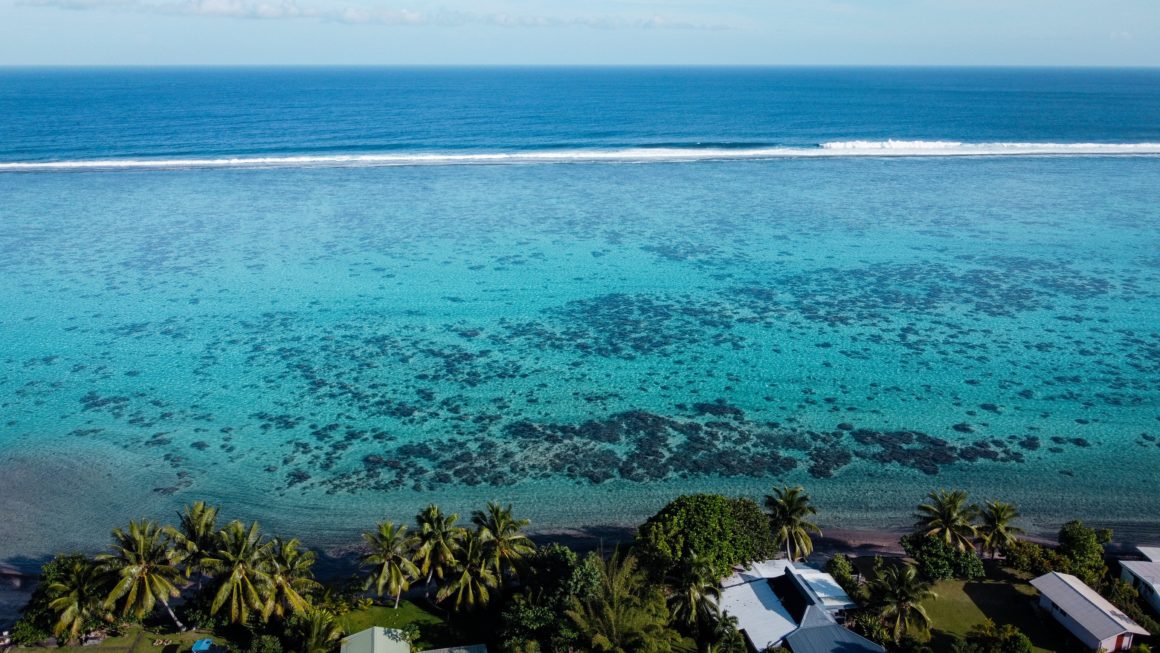 Anse Noire, Martinique, France
Anse Noire is a breathtaking hidden gem located on the western coast of Martinique. This stunning black sand beach is surrounded by lush vegetation and boasts crystal-clear waters that are perfect for snorkelling. In addition to its natural beauty, Anse Noire offers visitors a chance to explore the island's rich history and culture. Take a stroll through the village to sample local cuisine, browse handmade crafts, and learn about Martinique's vibrant Creole culture.
How to get there: We recommend exploring Anse Noire with a boat hire from Les Trois-Îlets.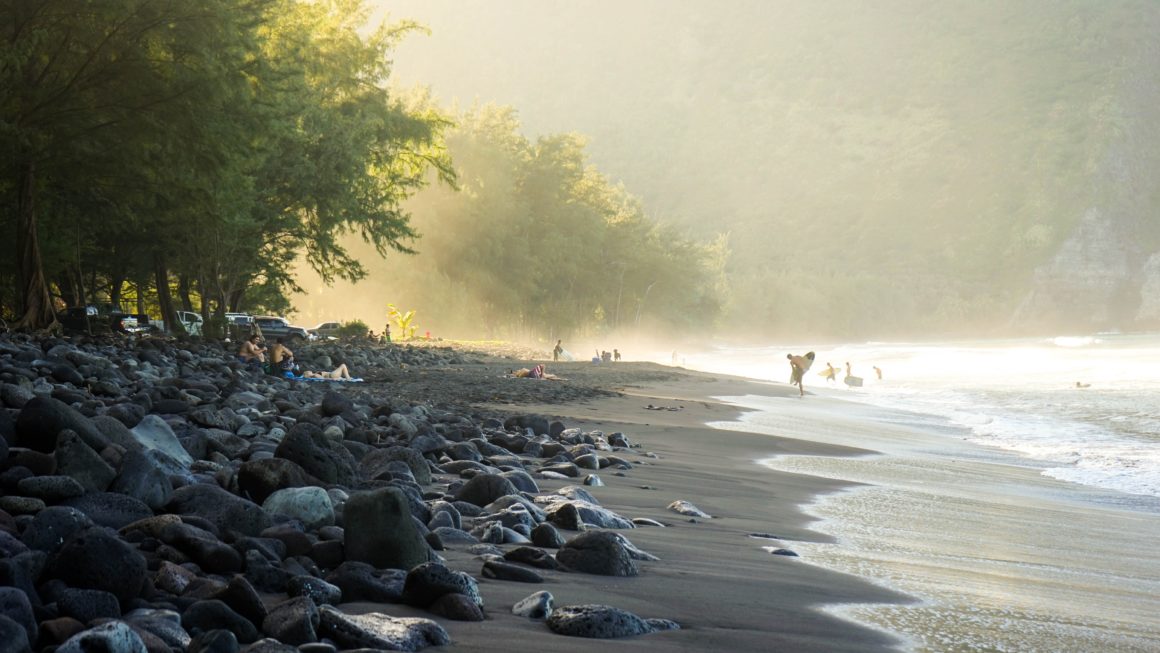 Other beaches to explore
Perivolos Beach, Santorini, Greece
Senggigi Beach, Lombok, Indonesia
Ficogrande Beach, Stromboli, Italy
Papenoo Beach, Tahiti, French Polynesia
Baixa d'Areia, São Miguel, The Azores