Share the post "An Exceptional Holiday in Croatia- By Land and Sea"
Do you love discovering hidden bays and relaxing while soaking up the sun on a boat?  But when the day is over, spending a whole night on the water does not fit into your holiday plans? No problem! Good news is, because of numerous campsites along the Croatian coast and various Click&Boat boat rental locations, you have the choice to plan your holiday the way you want it. With this option, you have chance to spend your nights on solid ground without the gentle rocking of the sea, then during the day, enjoy the sea aboard your dream boat.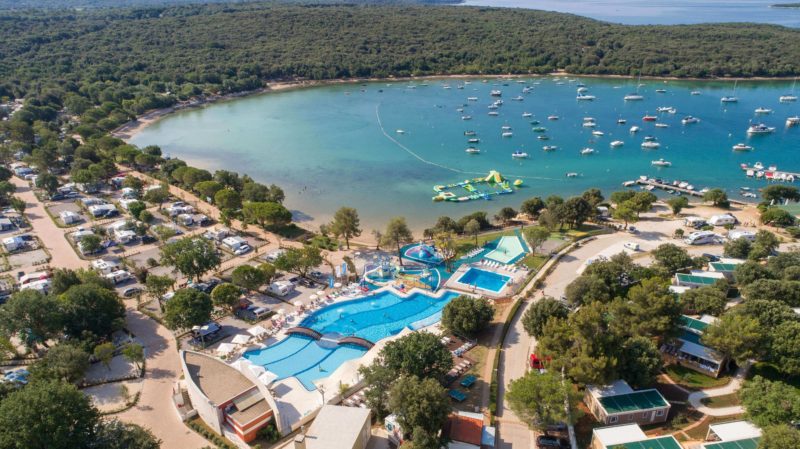 The perfect combination of comfort and nature
In addition to the variety of boating options to choose from, there are a generous amount of waterfront campsites along the Croatian coast. If you are imagining small tents in a crowded campground in questionable areas, don't worry! Campsites in Croatia are a popular and an exceptional alternative to trendy hotels. You could be in Istria, in the Kvarner Bay or along the coast of Dalmatia, there are so many camping accommodations to choose from: bungalows, mobile homes, mini-campsites, and more! Camping is an ideal way to combine comfort and the connection with nature.
Another advantage is that many of the campsites are located directly on the water, some even have their own docks or fully equipped marinas. If your desired boat is not available at your campsite, Click&Boat has a wide range of options just a stone's throw away. Alternatively, if you choose to rent a mobile home, you can still visit your favorite coastal ports and rent a boat for the day from there. If you want to experience an unforgettable holiday, one with nature, the mix of camping among Croatia's picturesque landscapes and boating on its crystal-clear waters is perfect for you.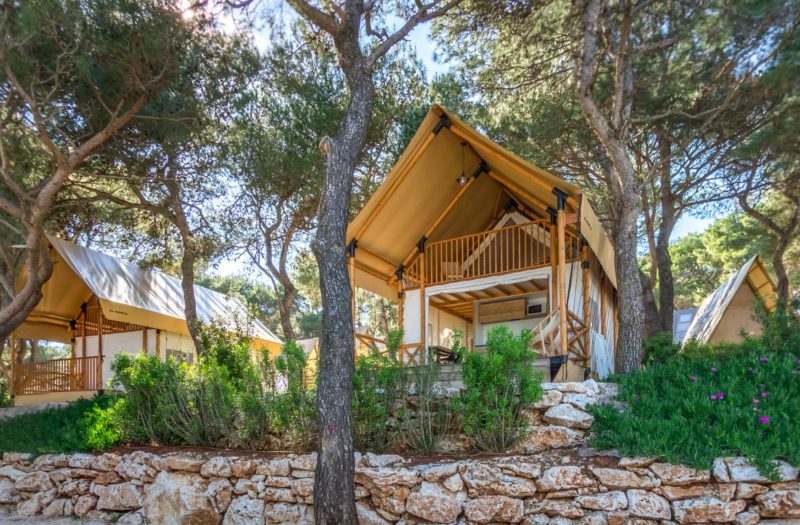 Discover Croatia by sea
It can be tough to make plans for the perfect Croatian getaway with so many exciting potential options. However, it comes to no surprise that you will never run out sailing day trip routes with your dream boat. Remember! Croatia is known as the country of 1,000 islands: offering numerous beaches, secluded bays and beautiful nature to discover.
If you decide to stay in a campsite near Split, a sailing trip to the island of Bisevo is a must. It is only accessible by boat and here you can discover the Blue Grotto, a stunning sea cave. This natural wonder is known for its unique blue waters caused by an underwater light access. If you are looking to escape popular tourist spots, sail to the uninhabited Kornati Islands for a relaxing beach day. You also cannot forget about Croatia's many national parks that offer wonderful views, like the Plitvice Lakes National Park. Rent a boat in Croatia and discover this beautiful country at sea!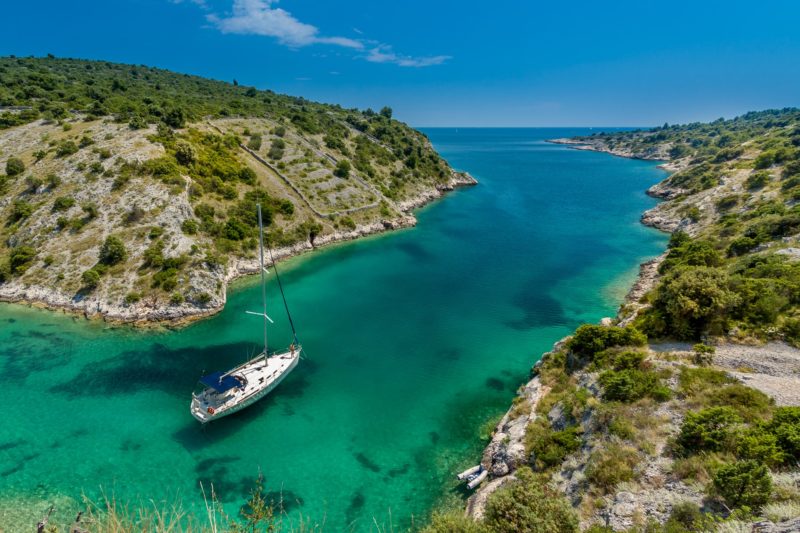 Anything is possible!
In Croatia, there are no shortages of camping, boating, activities and opportunities. If you are excited to see these options, start planning and looking through the camping and boating offers online. It is time to discover your dream destination in Croatia! For more tips on planning your holiday in Croatia read Sailing in Croatia: discover hidden places and get inspired!