Caribbean countries are a one-of-a-kind destination to set sail in. Whether you are deciding to spend a week or a few days aboard, there are many Caribbean countries to choose from! Not only are Caribbean countries like treasure troves of things to do and see, but the combination of adventure and relaxation that comes from a boat rental on any of the islands is a one of a kind experience. With Click&Boat you can rent a boat and make your dream holidays come true!
Antigua & Barbuda
With 365 beaches offering a large range of picture-perfect beaches. You could spend a year exploring each of the beaches, the only challenge would be to pick your favourite one! Antigua's small size means it is impossible to be a few kilometres from a white-golden shore. A boat rental in Antigua and Barbuda gives you the freedom to explore all of these beaches at your own pace and leisure. To get you started, here are a few beautiful beaches to check out!
Dickenson Bay Antigua
A mile of soft powder sand and calm clear waters makes this one of the most beautiful beaches in Antigua. This place makes your Caribbean beach dreams become a reality! This beach is located on the northwest part of the island, in St John's Parish. The best part? Even though this beach is considered to be one of the best beaches in Antigua, it isn't too crowded!
Galley Bay Antigua
Galley Bay is a wide and long beach filled with fine, white sand and swaying palm trees. This is a one of a kind view from your boat! This is one of the best beaches to see the sunset, so it's a perfect plan to come here and eat dinner on your boat. If you are an animal lover, there are a lot of turtles that come to lay their eggs here! If you stay on the beach during the evening, you might be lucky enough to see some baby turtles hatch.
Pink Beach Barbuda
The best-kept secret about these islands are the pink sand beaches, making the beach look like the sand was made from candy floss! The sand is created from the tiniest pink shells that are washed ashore from various coves.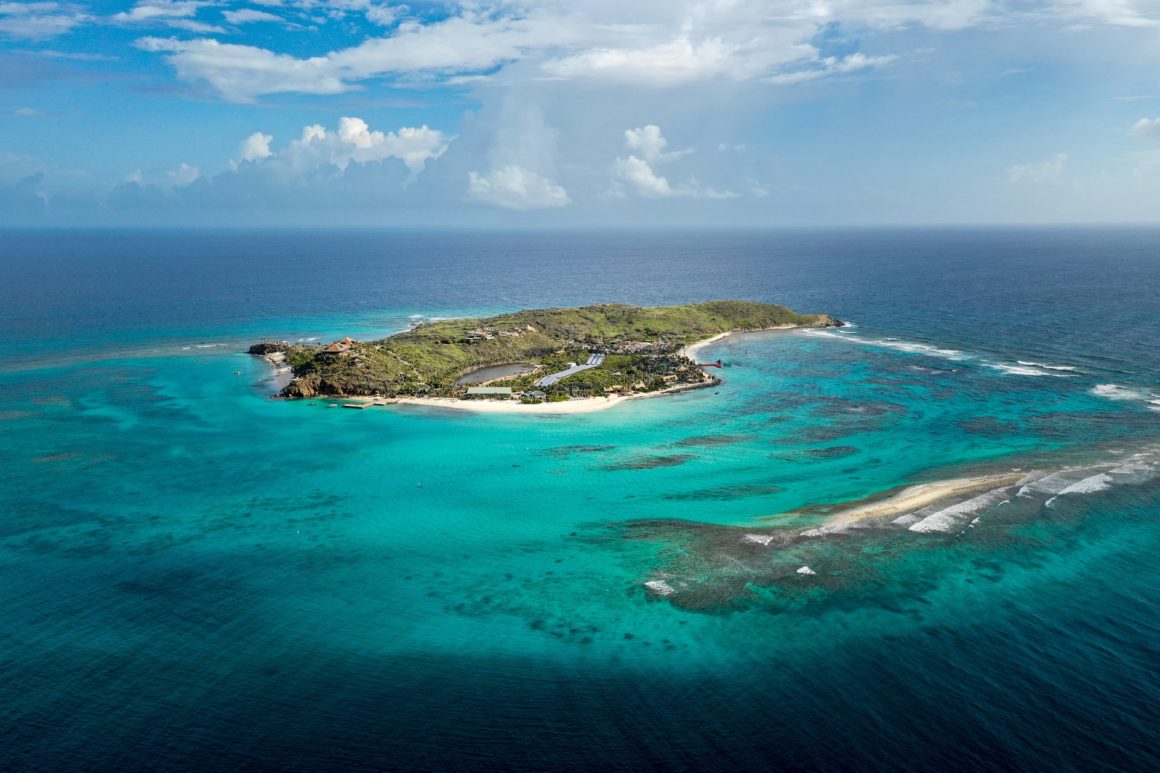 British Virgin Islands
The British Virgin Islands (BVIs) comprised of 60 islands, are full of beautiful shorelines and beaches to explore! Another excellent place to set sail and escape the hustle and bustle. The sailing and yachting crowds know the BVIs as one of the most spectacular places for island-hopping in all of the Caribbean! Beach bars, beaches and islands giving you complete freedom to visit all of the places of your dreams.
Brewer's Bay Beach, Tortola
Located on the north coast of Tortola, this beach is not easy to reach on land, making it an optimal choice if you are looking for a quiet beach with some of the best snorkelling on the island! Tons of tropical fish live just offshore from the palm-lined sand.
Devil's Bay National Park, Virgin Gorda
On Virgin Gorda, Devil's Bay National Park is on the island's southwestern tip. This is another great beach to go snorkelling in! Lined with boulders, golden sand and turquoise blue water, you don't have to swim far to find all of the tropical fish.
Cow Wreck Beach, Anegada
On the northernmost island in the BVI chain, white-sand beaches and delicious spiny lobster will greet you upon your arrival. With turquoise water, refreshing mango daiquiris and seafood grilled over a barbecue, you are sure to love this island and beach!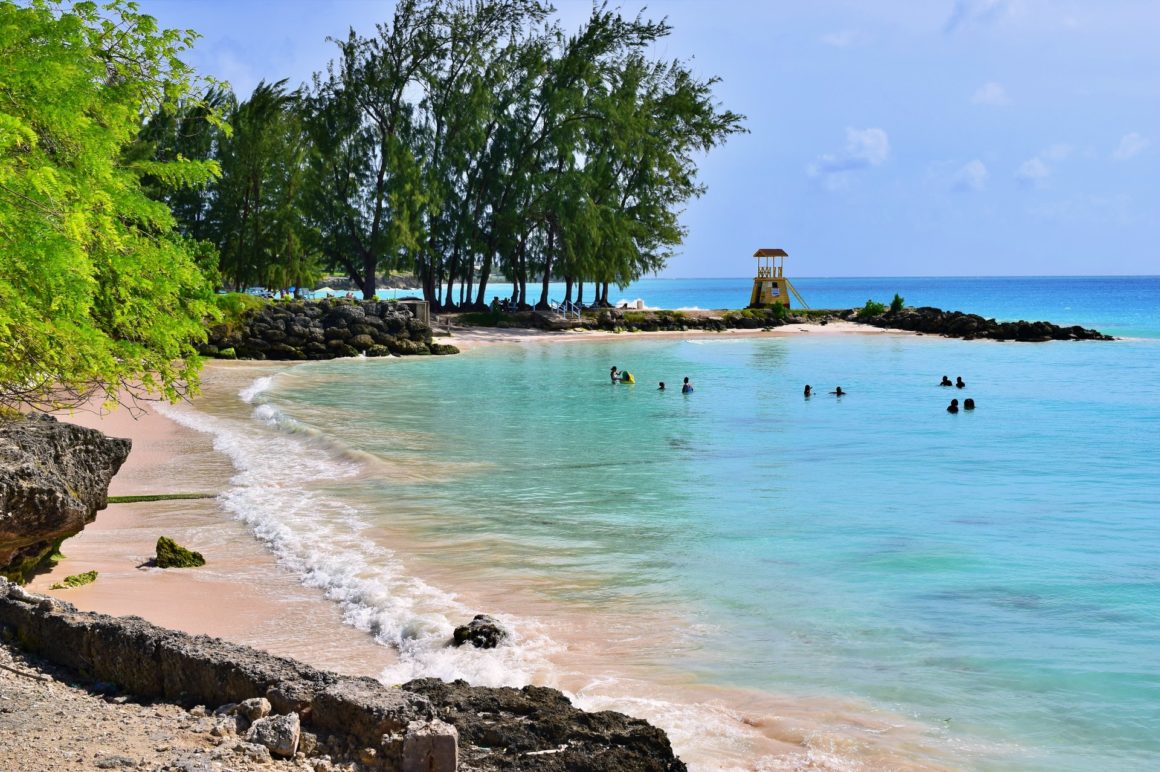 Barbados
Home to tranquil stretches of sand, friendly locals, and of course, swaying palm trees. Barbados has a delightful dynamic of remote beaches and rugged shores for water sports such as surfing and kiteboarding.
The interesting thing about Barbados is that there are obvious differences between the different coasts. The beaches on the west side of the island are typically calm and tranquil, with small waves and easy entry, however, they tend to be crowded. These are the best beaches for families with kids so everyone can enjoy the water. The beaches on the northern side of the island are wilder, with larger waves and spectacular scenery. For those who want more adventure, this is your side of the island!
Carlisle Bay
There are three popular public beaches in Carlisle Bay: Brownes Beach, Bayshore Beach and Pebble Beach. Backed with green spaces, powder-soft sad and small or nonexistent waves, this is one place to remember! The water is also shallow making this a great place for families with children!
Crane Beach
This spectacular beach has towering cliffs with a wide crescent beach below waiting for you! The best part about this beach is that you can only access it through a resort, walking through a small rocky path or, of course, by boat! The waves on this beach can be quite large, which is ideal if you want to go surfing or boogie boarding.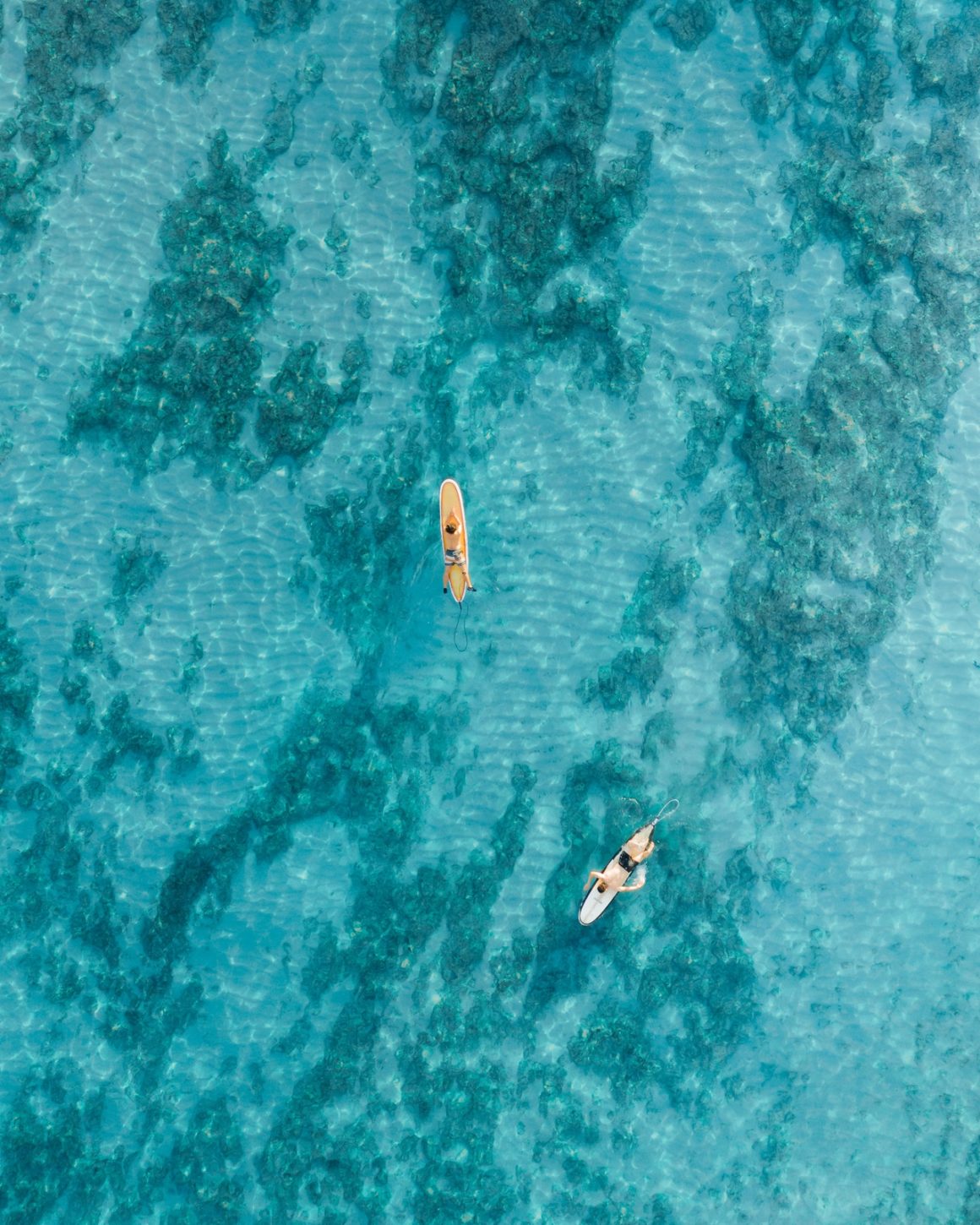 Cayman islands
A lot of Caribbean countries are famous for their beaches, Cayman islands included! The Cayman Islands is a favourite among snorkelling lovers. The pristine beaches with brilliant blue sea, soft white sand also have easy access to offshore reefs! No matter what your vacation style is, there is something for everyone in the Cayman Islands.
Seven Mile Beach
This beautiful beach is a must! Not only is it one of the best beaches in the Caribbean but it also is known as a watersports hub. If you enjoy kiteboarding, wakeboarding, parasailing or paddle boarding- this is your place! This beach also has clear, calm water to tempt you to dip in while aboard.
Point of Sand
This is an idyllic beach on Little Cayman is another calm water beach. A perfect place to lay on your yacht's solarium and take in the ocean breeze. This is a great place for snorkelling! You can see marine animals such as Queen conch, bonefish and colourful reef fish.
With so many Caribbean countries to set sail in, you have many choices on where to rent your boat! Escape to the Caribbean and enjoy the beauty that comes with relaxing and adventuring through the islands.