Share the post "Beautiful towns for your Mallorca holidays on board"
Thinking about your next getaway with Click&Boat? The Balearic Islands is a better option than ever since being added to the UK's Green List for travel! In this article, we will share with you some of the most beautiful towns in Mallorca to inspire your Mallorca holidays: gastronomy, leisure, and above all… dream landscapes! If you are thinking of visiting the island, but you still don't know which towns to go to, or you are just curious to know more about Mallorca, this post is for you!
Discover below some of the beautiful towns in Mallorca that have caught our attention the most (although there are many more!):
Port D'Andratx
Soller
Deià
Pollença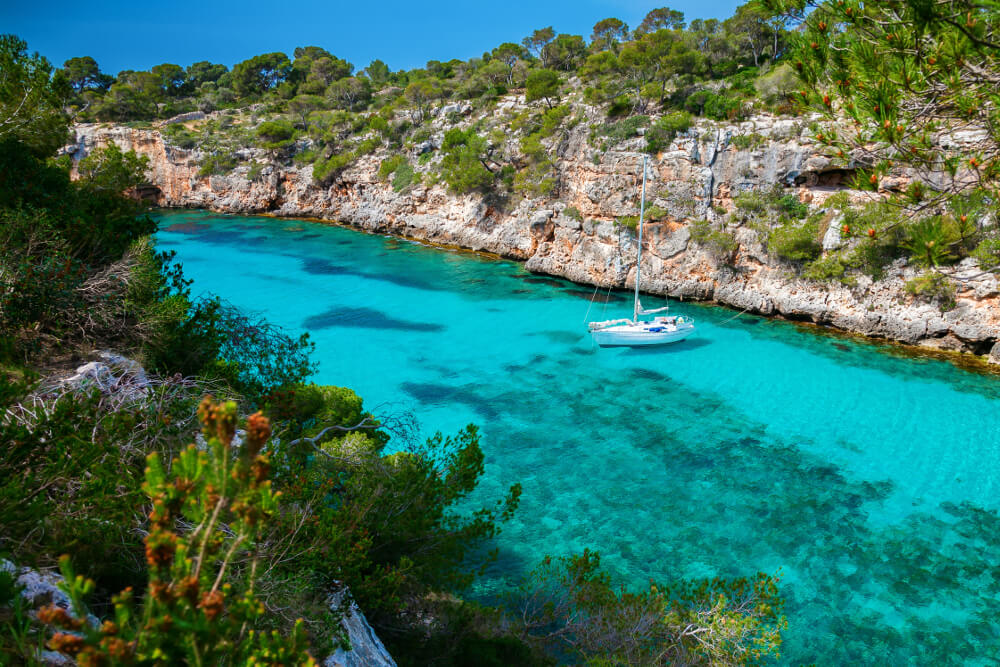 Beautiful towns for Mallorca holidays: the ones you can't miss!
Port D'Andratx
Puerto de Andrach (also known as Port D'Andratx), it is one of the best (and most chic!) ports on the island for Mallorca holidays – did you know that Brad Pitt and Claudia Schiffer have a house here? It offers more than 450 moorings as well as a charming setting made up of bars and restaurants where you can recharge your batteries and enjoy an aperitif with unparalleled views.
Another of the great attractions of the area is its proximity to the Sa Dragonera Natural Reserve located in front of the fishing village of Sant Elm. Don't forget to try its offer of seafood and fresh fish! The town owes its name to the large population of lizards that inhabit its main island and has many hiking trails for those who want an outdoor adventure on land!
Boat rental in Port D'Andratx will allow you to know the area of ​​the Sierra de Tramuntana from a unique point of view: are you going to miss out on it?
Sóller
A walk through Sóller will be enough to make you fall in love with it: walk through its beautiful streets, get to know the houses of Mallorcan architecture, and be impressed by the mix of styles between the French-influenced palaces and the modernist buildings in the area.
A pleasant tram ride between orange and palm trees will be enough to reach the port, where in addition, you can find the so-called Playa del Través, a sandy area that surrounds the natural port. Be sure to visit Playa d'en Repic, Es Canyeret or Playa de Llucalcari (just 8 kilometers from Sóller), Cala Tuent or Sa Calobra (both about 40 kilometers from Sóller, but a must !). By renting a boat in Sóller, you will be able to navigate in total tranquility between them. Don't have a navigation license? Do not worry! Hire the services of a captain, an expert in the area, and enjoy a holiday on a boat with a skipper, letting yourself be taken to the hidden treasures in the surroundings of this dream-like place.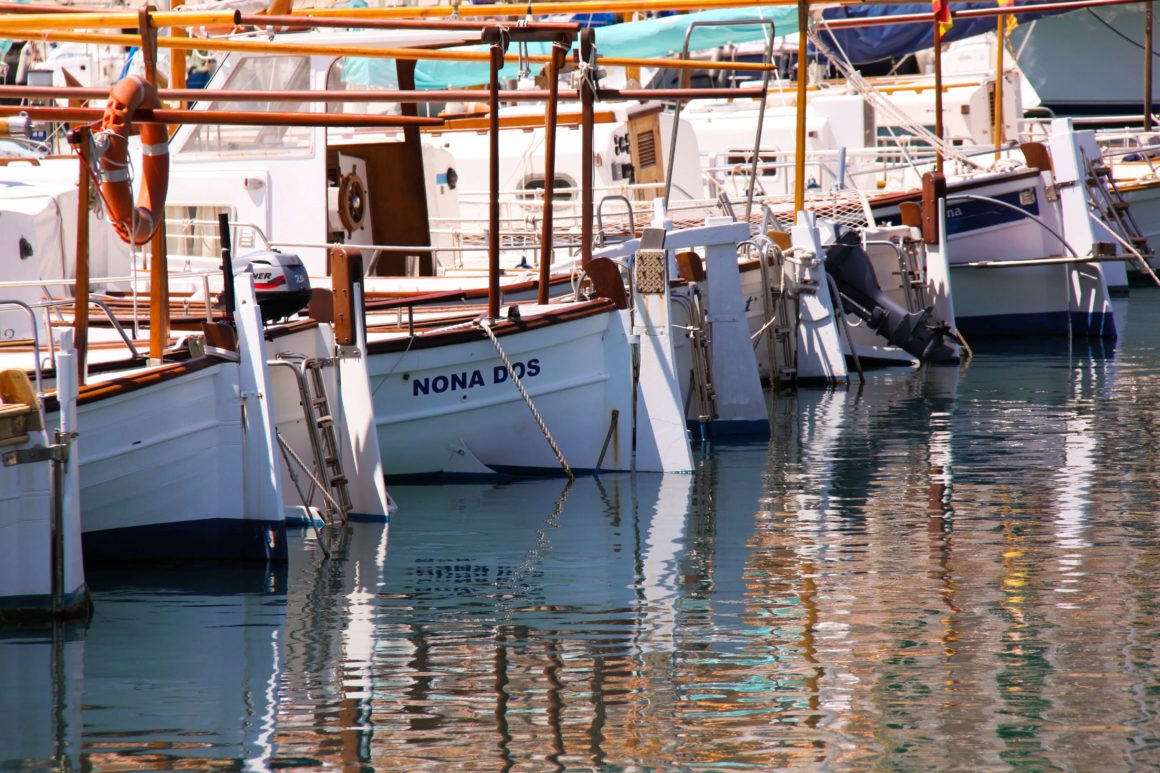 Deià
The neighboring town of Sóller and one of the most charming on the island, Deià, opens its doors to you! Steep streets, impressive panoramic views, stone houses typical of traditional Mallorcan architecture are the most characteristic touches of Deià.
If you are thinking of being surprised by its many charms, you cannot forget to visit its main cove, which shares its name with the town: Cala Deià. Located at the mouth of the Torrent Major, this rocky cove is known for its impressive transparent waters making it perfect for Mallorca holidays on the water.
Avoid the crowds and meet her aboard your favorite boat! Renting a sailboat will allow you to enjoy the surroundings of Deià in total comfort and live an unforgettable adventure. Shall we set sail?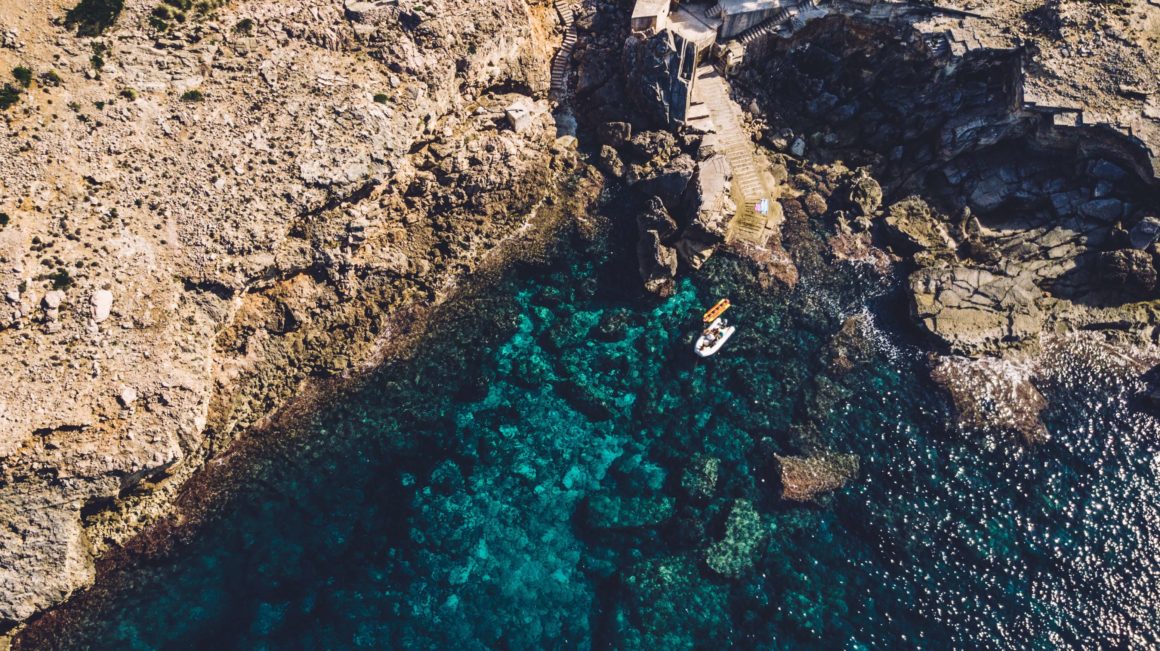 Pollença
Pollença (also known as Pollensa), is a town located in the north of the island, just 58 kilometers from the capital, Palma de Mallorca, and borders other towns such as Alcudia, Sa Pobla, Campanet, and Escorca. With its wonderful tourist offer, you will discover that it is not only one of the beautiful towns in Mallorca, but also a wonderful destination for your next Mallorca holiday!
Do not hesitate to go to the Port of Pollença, and embark on an adventure to know the beauty of Cala San Vicenç, and of course Formentor, one of the most visited places in Mallorca thanks to its incredible long beaches of fine sand and turquoise waters. together with the great variety of restaurants and a wide range of leisure and entertainment.
If you are already clear about what your destination will be for your next getaway, do not hesitate! Take a look at the available offer and find the ideal boat for your plan, enjoy an original and different activity, and make your trip even more unforgettable!
Renting a boat will be the icing on your holiday! Our international team of experts is at your disposal to help you at all times to organize your trip and advise you on the places to visit, among many other things!
Do you have other beautiful towns in Mallorca in mind that you would like to share with our readers? Feel free to mention them in the comments!
What are you waiting for? Are you going to stay on the ground? Heading to Mallorca, captain!