The exponential growth in Dubai tourism comes as no surprise. With its stunning beaches, top-tier shopping, and dining, Dubai has become a go-to destination, attracting travellers from all over the world. Whether you're cruising past the iconic Burj Khalifa, exploring water-edge souks, or diving into water sports, Dubai's coastal offerings are unmatched.
Dubai has evolved from a serene fishing village into a bustling global metropolis. Now, it seamlessly blends modernity with rich history, captivating global travelers.
Ready to dive deeper? Sail with Click&Boat and immerse yourself in the mesmerising sights of this vibrant city.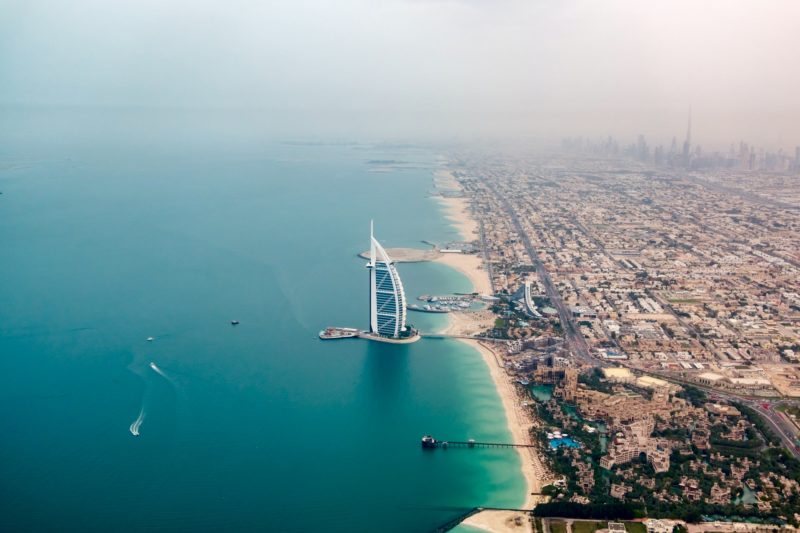 Best things to do in Dubai:
Beach Hopping: Dubai boasts some beautiful, pristine beaches. While some are attached to luxury hotels, there are many public beaches too. A boat can take you from one beach to another, allowing you to experience a variety of atmospheres in a single trip. For instance, JBR Beach is known for its vibrant atmosphere, water sports, and views of Ain Dubai (Dubai Eye). Kite Beach, on the other hand, is popular among kite surfers and offers a fantastic view of the Burj Al Arab.
Water sports: Dubai's pristine coastline beckons water sports enthusiasts. Whether you're zooming on a jet ski or floating high with parasailing, there's an array of activities to enjoy. With facilities for paddleboarding, windsurfing, and more, Dubai offers a perfect blend of adventure and relaxation for sea lovers.
Sightseeing by Boat: Cruising Dubai's waters provides an unparalleled view of its majestic skyline, revealing iconic landmarks like the Burj Al Arab, Atlantis The Palm, and the Dubai Marina in a breathtaking seaside panorama.
Deep-Sea Fishing: Dubai's waters are warm and fertile. This creates an abundant marine ecosystem. As a result, Dubai is a prime destination for fishing enthusiasts. When you embark on a deep-sea fishing expedition here, you're not just setting out for the ordinary, you're diving into an adventure!

Need to rest your sea legs? Step ashore and delve into these Dubai attractions.
Ascend the Burj Khalifa: Kick off your Dubai trip at the Burj Khalifa. Ride up to the world's tallest skyscraper's top. The city's skyline offers an unforgettable view from the observation deck.
Desert Safari: Explore Dubai's golden dunes. Feel the thrill of dune bashing. Immerse yourself in Bedouin camp activities. And of course don't miss the vibrant desert sunset.
Dubai Mall: The Dubai Mall doesn't just offer shopping. It also beckons visitors into a luxurious world of entertainment. Here, you'll find an impressive aquarium, an indoor ice rink, high-end boutiques, and exquisite dining options, all under the shadow of the magnificent Burj Khalifa.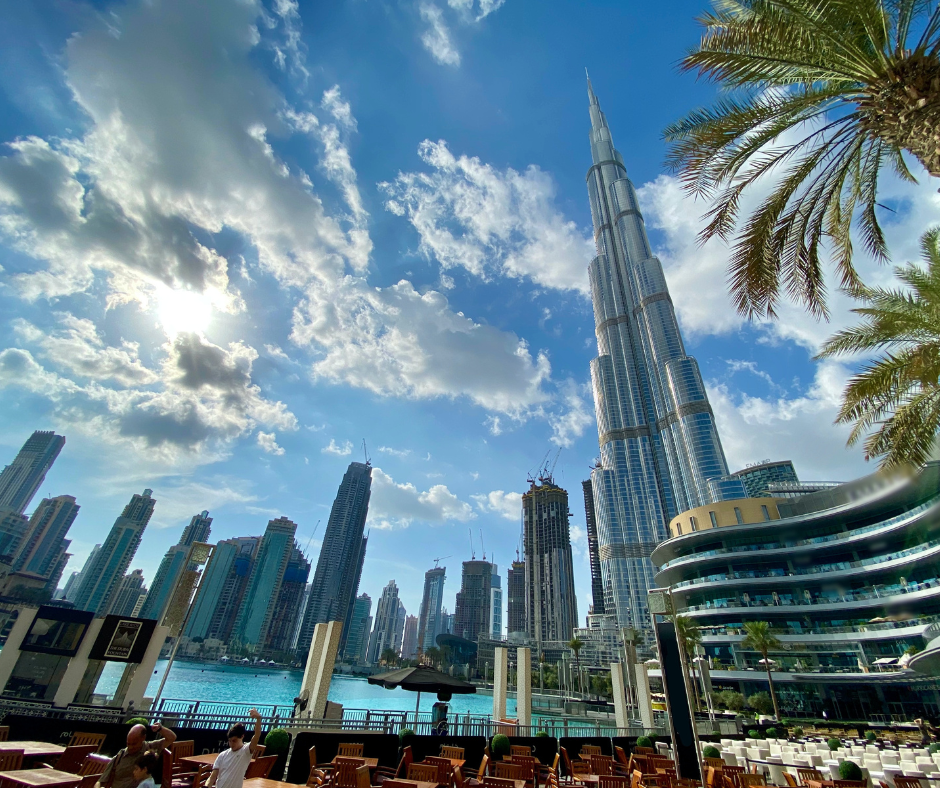 Sailing in Dubai:
Exploring Dubai by boat offers a truly captivating adventure. Dubai's breathtaking coastline along the Persian Gulf sets the scene for all sailing journeys. Moreover, the city boasts modern infrastructure and world-class marinas, giving you access to unparalleled facilities and services on your voyage. Plus, with its warm temperatures and gentle sea breezes, Dubai offers perfect sailing conditions year-round. It's a fantastic way to escape the hustle and bustle of the city while still being surrounded by its breathtaking beauty.
Set sail now! Experience Dubai from a whole new perspective with Click&Boat.