Share the post "Best Lakes in Europe for a sailing holiday"
When you think of 'sailing' you probably picture a sailboat swaying with the tides of the ocean, or a yacht gliding through the sparkling sea. But if you're looking to have a more peaceful holiday out on the water, look no further than a lake. Sailing on a lake offers a more tranquil atmosphere. You don't have to worry about the strong tides and waves that you'd encounter while sailing in the ocean or sea. Even if you're a new sailor with minimal experience, you can navigate through calm water out on the lake! If you'd like to steer the boat without a skipper, verify with each boat owner that your license is valid for the boat you are renting. Learn about some of the best lakes in Europe for a unique sailing adventure that the whole family can enjoy with Click&Boat.
Lake Annecy, France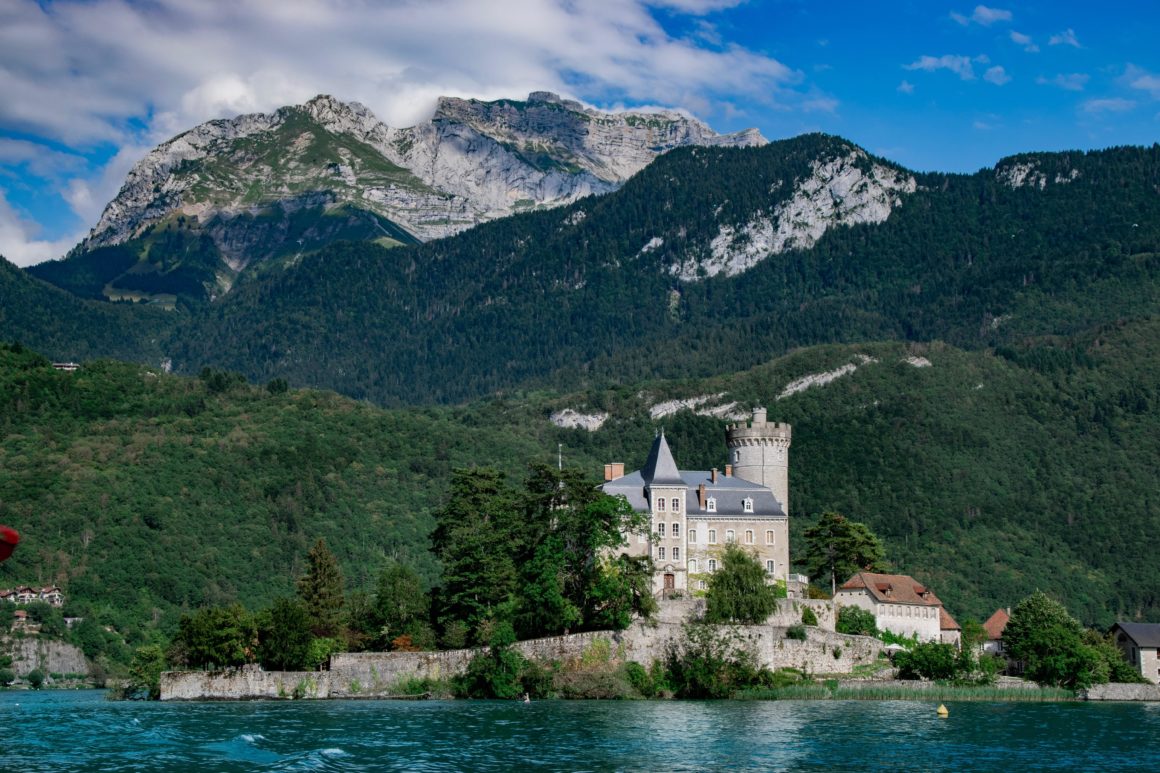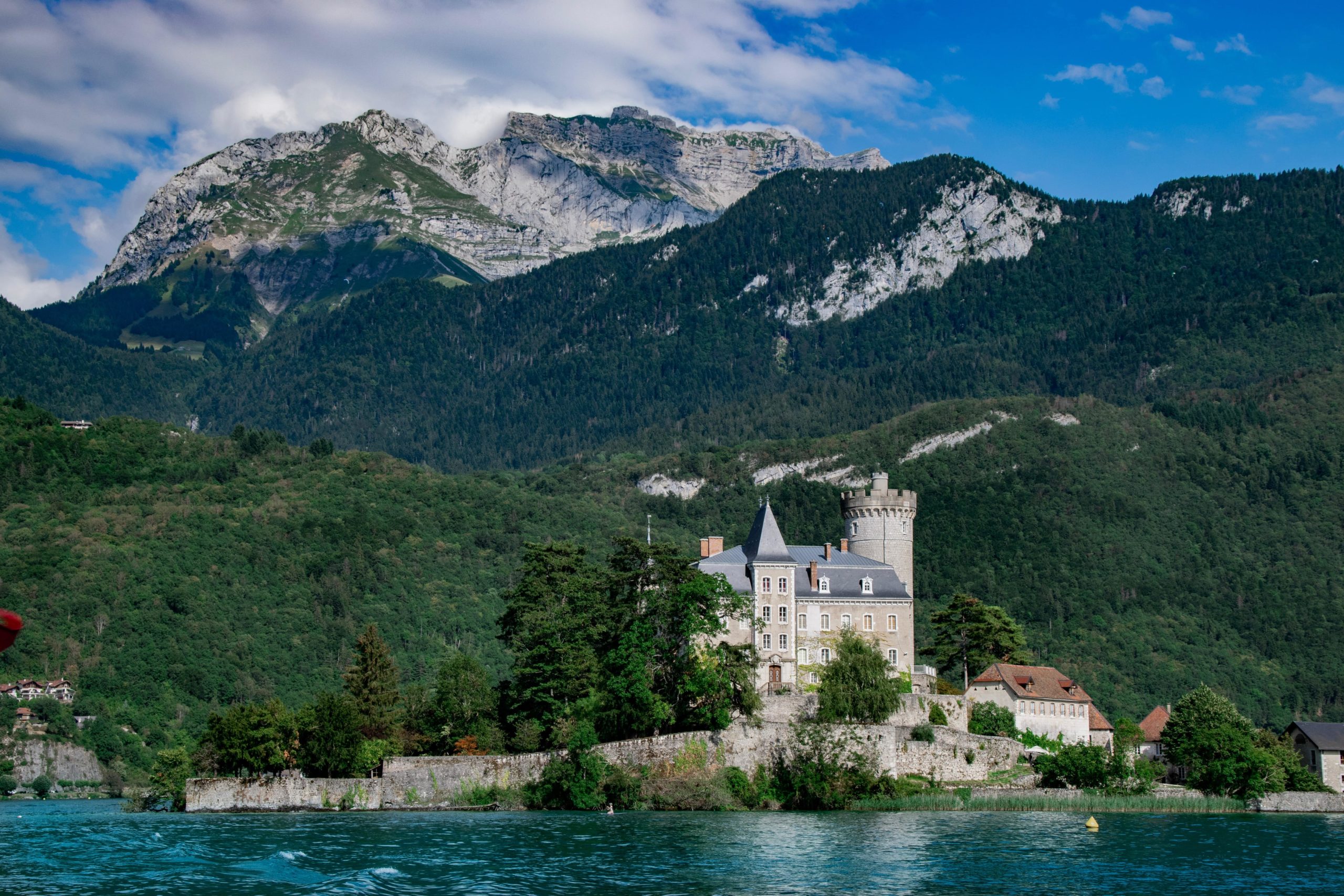 If you've ever wondered whether or not the places in storybooks exist, Annecy in France is proof that they do! Visiting the quaint town of Annecy and the surrounding Haute-Savoie region will feel like stepping into a fairytale; brightly coloured houses, window boxes overflowing with flowers, medieval chateaus and charming squares create a surreal and dreamlike ambience that intrigues travellers from all over the globe. If that wasn't enough to entice you, at the heart of the region lies one of the cleanest lakes in Europe—Lake Annecy.
This tiny but mighty lake is only 27.59 km², but it is a majestic sight to behold. It sits at the foothills of the French Alps and is fed by mountain springs. The striking turquoise and sapphire tones of the freshwater lake are made even more beautiful by the backdrop of lush, green mountaintops, dressed in pine. No matter the season, Lake Annecy proves to be a sought-after sailing destination with so much to see and do.
Why is Lake Annecy so popular?
In the summer you can sail on the lake and go for a swim in the warm water, which hovers at around 20 degrees. You'll also be able to practice watersports like paddleboarding and wakeboarding. Lake Annecy is dubbed the cleanest freshwater lake in Europe, it's the best place for freshwater snorkelling! That's right, you can snorkel in the lake and spot various types of fish like blenny, tench and crayfish. When you're done, have a picnic in the Gardens of Europe with a basket full of local cheeses and chocolate.
In the winter, Lake Annecy offers a silver-hued landscape with views of the snow-capped Tournette Mountain. Sail along the chilly water and see the Pont des Amours or Lover's Bridge. Legend has it that if two lovers kiss while standing on the bridge, they will be together forever! When you're done on the lake, be sure to explore Annecy town. Discover the labyrinth of canals carved into this enchanting village, rightfully nicknamed "The Venice of the Alps."
Lake Como, Italy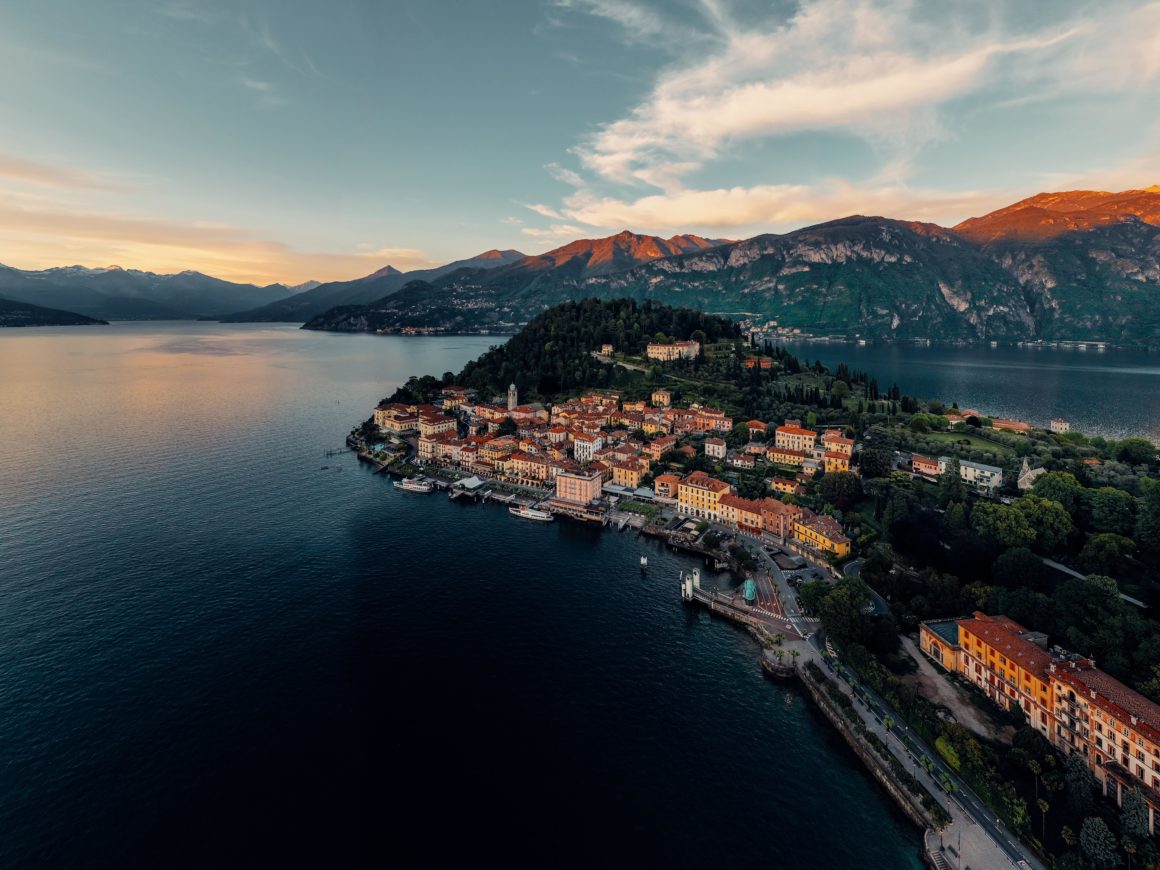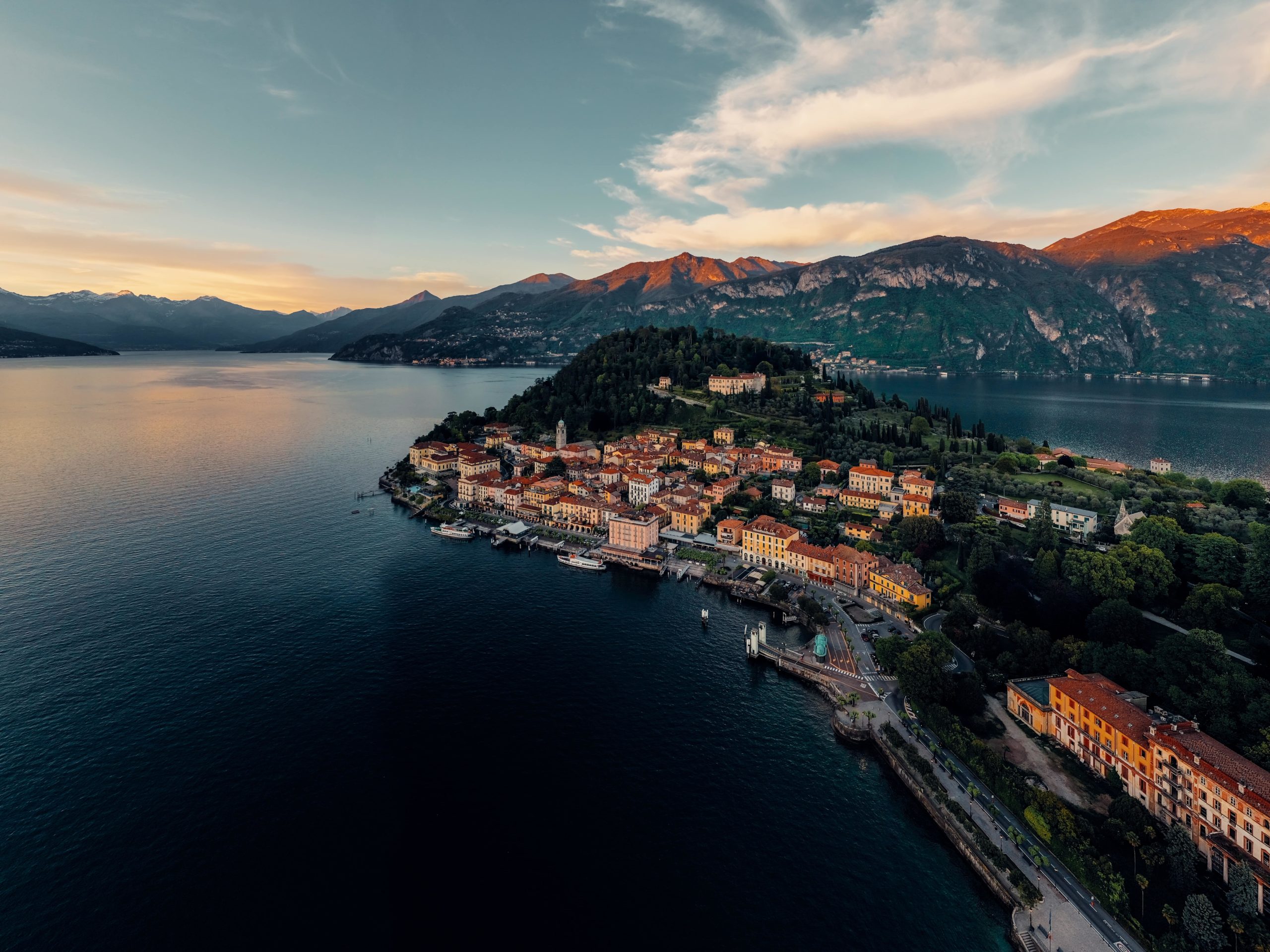 James Bond fans will recognise some of the sights in Lake Como, the third-largest lake in Italy and one of the most famous lakes in Europe. This lake is the epitome of elegance and wealth; garnished with neoclassical villas and shiny luxury cars, it's no surprise that hundreds of celebrities flock to its shores every year. But even if you're not part of the famous elite, Lake Como still retains authenticity. With sleepy villages and family-owned trattorias that serve homemade cuisine, there's so much in Lake Como, a world within a world.
What is the best town around Lake Como?
This long and slender lake stretches through many rainbow-coloured towns which embellish the shoreline, perfect for exploring on a sailing getaway. The most iconic tourist hub in Lake Como is Bellagio, a gorgeous lakeside town where many celebrities reside while on holiday. Here you'll find meticulously landscaped gardens and dramatic mountain views. You'll also see historic villas which were former residences of famous artists and writers.
If you have time you can visit the other villages Lake Como's "Golden Triangle". Menaggio is perfect for nature lovers who want to spend time in the water or hiking on land. Swimming and waterskiing are very popular activities for water lovers. However, if you're sick of the water you can go hiking along one of the various trails. Sail to Varenna and visit the Castello di Vezio to discover the legend of the Lariosaurus, a sea reptile that used to lurk on the land. You can also walk along the inspiring lake promenade of Passeggiata degli innamorati or, 'The Walk of Lovers'.
Lake Geneva, Switzerland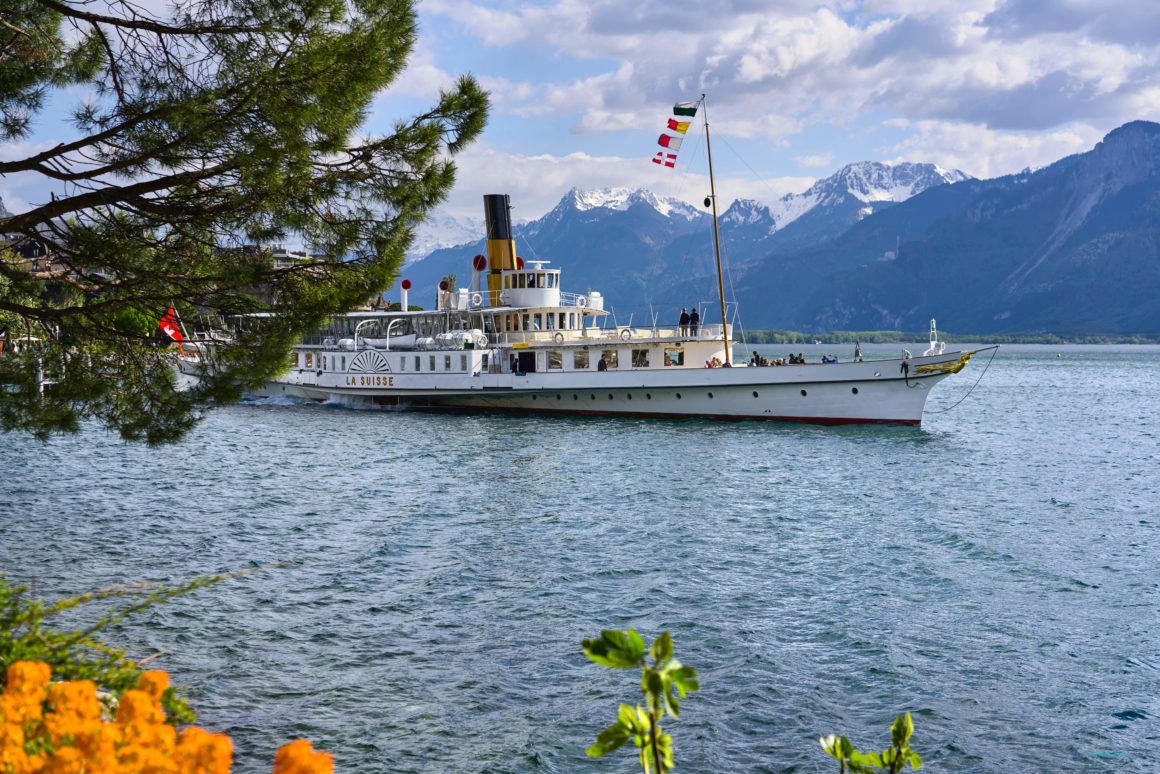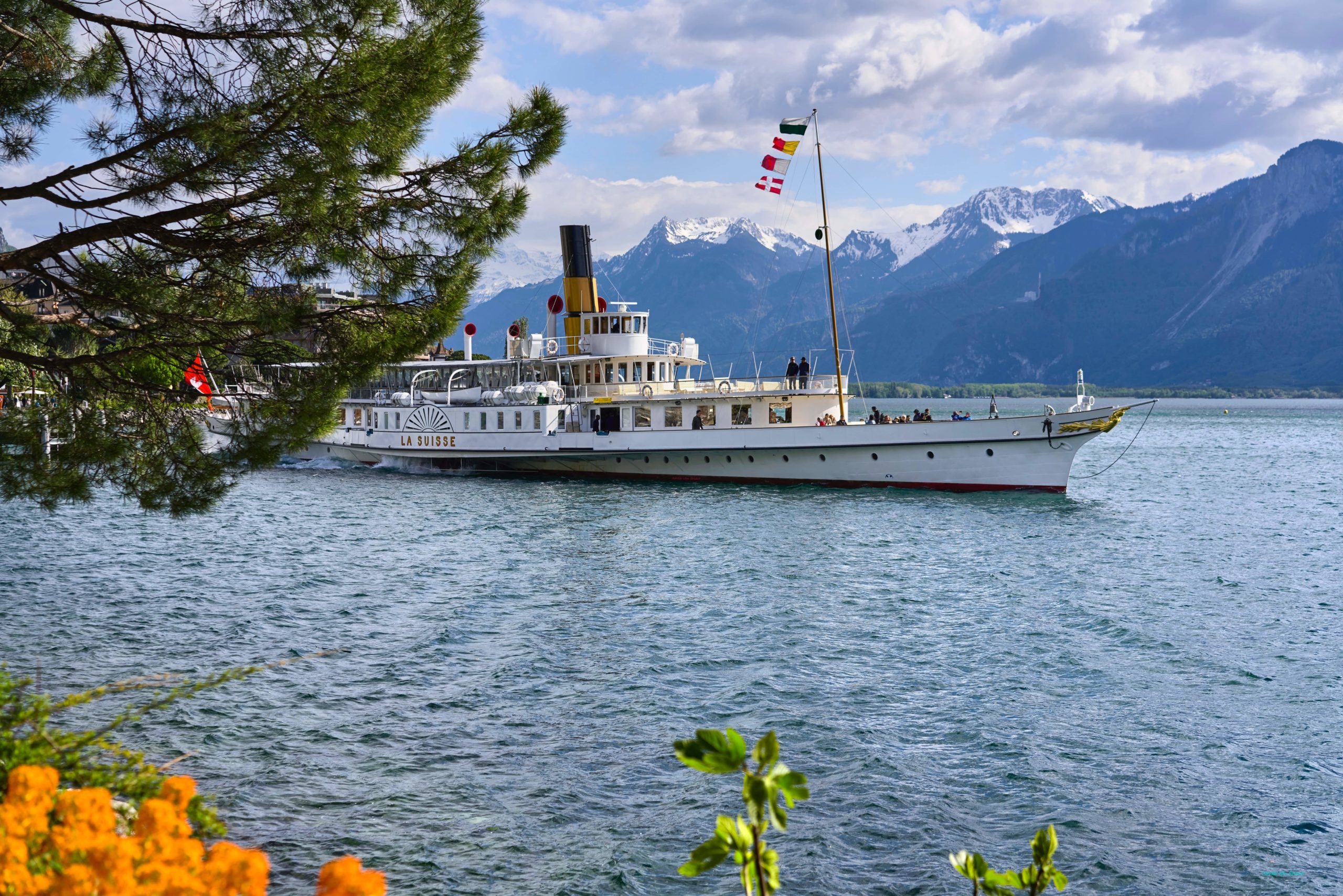 No list of lakes in Europe would be complete without the crescent-shaped Lake Geneva. The lake curves along the French border, making way for dramatic scenery all around. On the French side of the lake, you can see the snow-covered peak of the imposing Mont Blanc, and on the Swiss side the rugged Jura Mountains. Spanning over 500 km², Lake Geneva is the largest lake in central Europe, and full of amazing destinations to explore on your lakeside sailing excursion!
How do you enjoy Lake Geneva?
Of course, no trip to Lake Geneva is complete without a trip to its namesake city. While in Geneva you can see the famous Jet d' Eau, one of the tallest fountains in the world and a must-see attraction in the city. A few metres away lies the Bains des Pâquis, a city beach. Here you'll see people sunbathing in hot weather and practising watersports. Try sports like wakeboarding, windsurfing, scuba diving and stand-up paddleboarding. If you're up for the challenge, you can paddleboard across the lake until you get to Tropic Corner. Here where you can admire the sunset before experiencing the bustling nightlife in the city.
But it doesn't stop at Geneva! Visit other lakeside cities like Laussane. While there, stroll through the old town district to see charming architecture. You'll also find culinary masterpieces in some of the many restaurants. If you fancy something a bit more musical you can head to Montreux. This cosy resort town has an illustrious history when it comes to famous poets and musicians who composed the bulk of their work there, such as the rock band Queen. Finally, no trip to Lake Geneva is complete without a stop at Chillon Castle. This is the veritable jewel of Switzerland dating back to the 13th century. It doesn't hurt that it also boasts some spectacular views of the mountain and the lake.
Other amazing lakes in Europe
There are so many beautiful lakes in Europe, we can't go into detail about all of them! Here are some other iconic lakes to explore on your next sailing adventure!