There is more to Cannes than just the famous film festival. Beneath its star-studded allure lies a rich tapestry of culture and history. From Rue d'Antibes, the city's vibrant shopping hub, to the famous Croisette, there is so much the explored in this Mediterranean haven.
Cannes embodies the distinct charm of the Provence region with its scenic old town, winding cobblestone lanes, and vibrant local markets brimming with fresh produce. Additionally, two of Southern France's hidden treasures, The Lérins Islands and Mandelieu-la-Napoule, are the perfect destinations to discover by boat.
Delve into this guide as we uncover the some our favourite things to do in Cannes.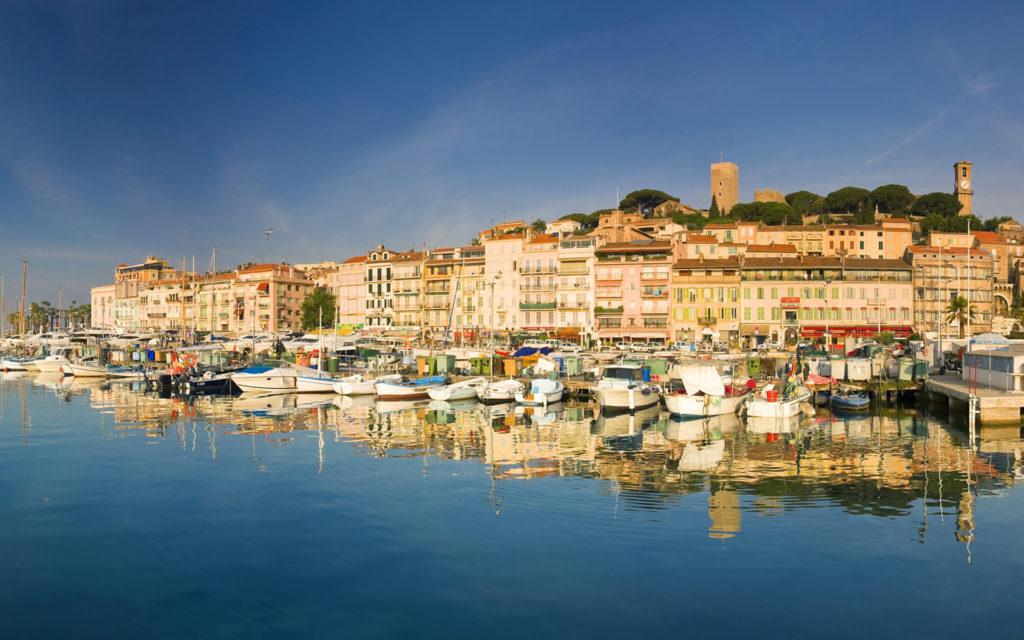 La Croisette
The famous promenade of La Croisette stretches three kilometres along the bay of Cannes. Here, you find there the legendary Palais des Festivals, which hosts the Cannes Festival's famous red carpet. Want to feel like a Hollywood star for a day? Take a stroll and, why not, a selfie with the luxury hotels and boutique shops as the perfect backdrop.
The Old Harbour
Located in the heart of Cannes, the Old Harbour or "Le Vieux Port" is a historic gem on the Côte d'Azur. It celebrates the city's rich maritime past and hosts events like the Royal Regatta and Cannes Yachting Festival. With its vibrant atmosphere and stunning views, it's a perfect spot for both yacht enthusiasts and casual strollers seeking a taste of coastal charm.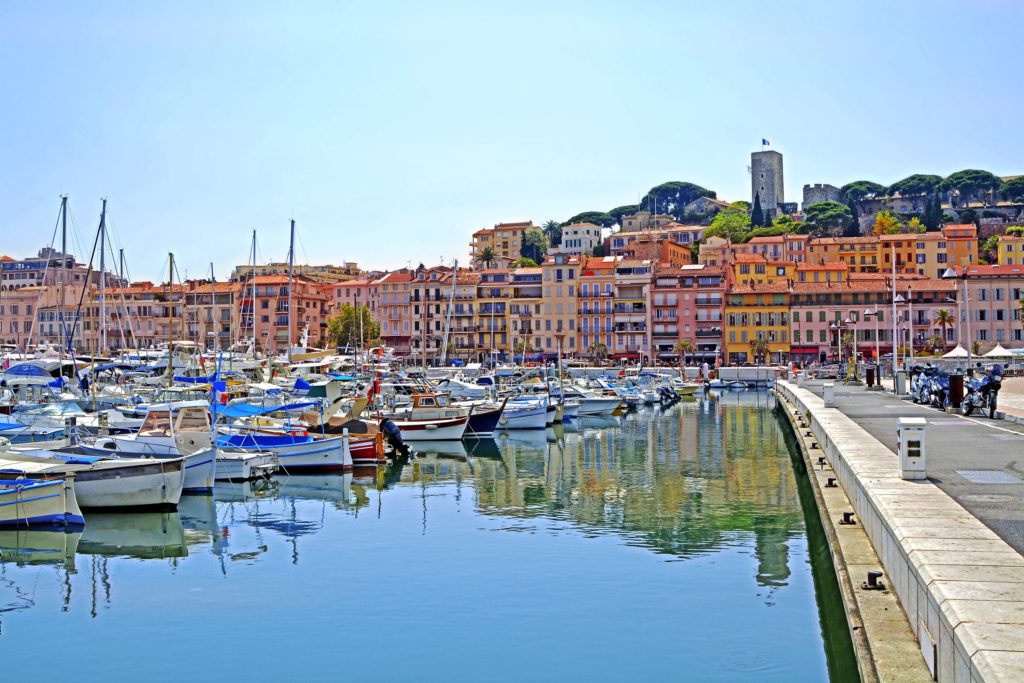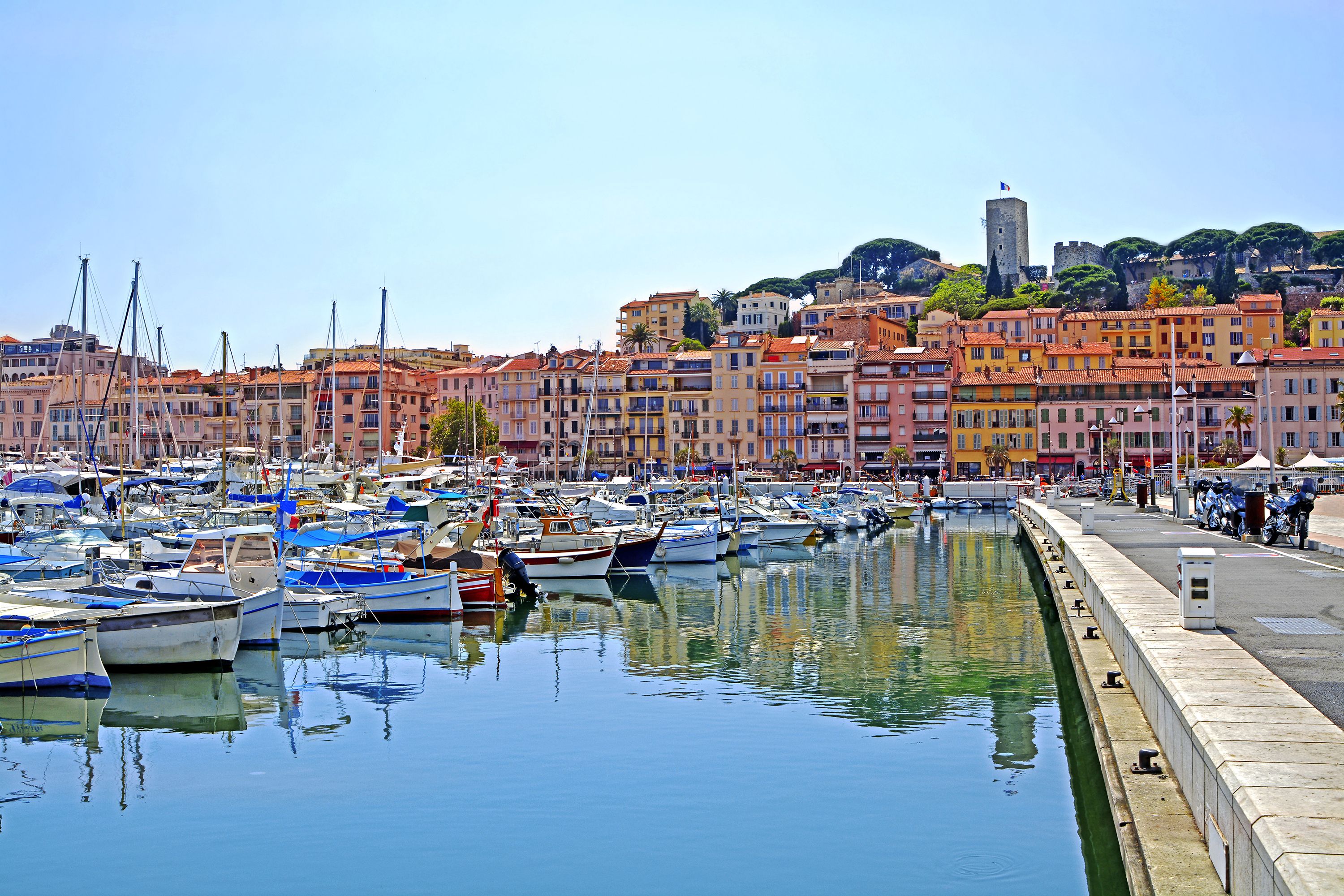 Canne's Beaches
Cannes boasts a diverse array of sun-soaked shores with 13 public beaches and 33 private beaches. La Croisette Beach, situated along the renowned promenade, is one of the most iconic public beaches, offering golden sands with a panoramic view of the Mediterranean.
Plage du Midi, another public favourite, lies just west of the old port and is ideal for families and those seeking a relaxed beach day. For those willing to splurge, the private beaches offer luxurious amenities and exclusivity. Additionally, the pristine beaches of The Lérins Islands, just a boat trip away, are a must-visit. With so many options, beach enthusiasts are truly spoilt for choice.
The best mooring spots in Cannes
Just 10 miles from Cannes is The Harbour of Agay, a top spot on the Esterel coast. Protected from winds, its beaches are among the Med's finest. Follow the coast to discover this stunning port.
From your boat, you will be able to admire the peaks of the Esterel mountain range. Let these mountains be your compass, guiding you to the castles of La Vaquette and La Chrettiene, in front of Agay-Plages. You can also hire a boat in Mandelieu, less than 10 kilometers from Cannes, making it a convenient starting point for your Cannes adventures.

The Lérins islands
Saint-Honorat, largely covered by pine trees typical of the region, is the smallest of the Lérins Islands. Despite becoming popular amongst tourists over the recent years, it remains a tranquil place to relax and unwind. Don't miss the opportunity to pay a visit to the Monastery and taste the famous wine produced by the monks!
Sainte-Marguerite, with its coves and forests, is an ideal Cannes weekend spot. Just 600 meters from Saint-Honorat, this small island boasts a bird sanctuary, pond, archaeological sites, and a maritime museum in a former prison!
Where to eat in Cannes
La Môme
A culinary haven celebrating the essence of Mediterranean and Provençal flavors. Located not far from the bustling Croisette, this restaurant offers both timeless classics and innovative dishes under the expert hand of Chef Julian Cazalas.
6 rue Florian, 06400 Cannes
Aux P'tits Anges
Another award-winning restaurant that offers you a creative gastronomic experience in a cosy, baroque setting, typical of the French Riviera. It's just 5 minutes from Croisette and a stone's throw from Rue d'Antibes.
4 rue Marceau, 06400 Cannes
Is Cannes worth visiting? Absolutely! Cannes offers more than just its iconic glamour, with hidden gems and beautiful nearby sailing destinations ready for discovery.
Check out our wide range of boats in Cannes and set sail on your dream holiday with Click&Boat.