Share the post "Why a motorboat holiday in Dubai is a must!"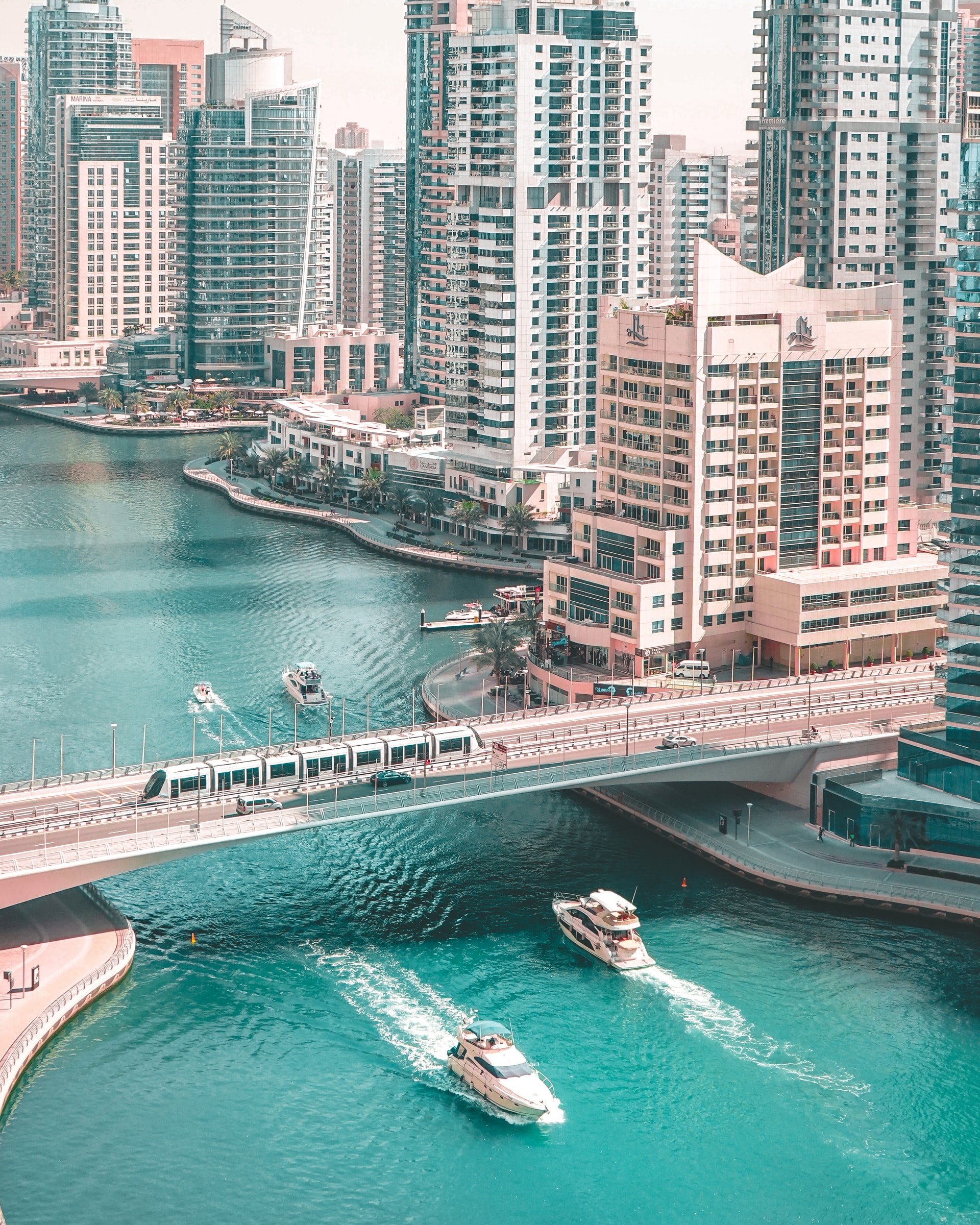 Now more than ever, people are choosing to holiday in Dubai and it is no surprise why. The incomparable weather, the luxury lifestyle, the booming economy. These are just a few of the many reasons why so many people have chosen Dubai for their sailing holidays recently.
The emirate of Dubai is located on the southeast coast of the Persian Gulf and with a coastline that is literally growing(?!), which makes it the perfect place for a Click&Boat motorboat rental. Yes, we all see the influencers dancing in clubs and living lavish lifestyles in the top restaurants, but how many of them are on a motorboat holiday in Dubai?
Stand out from the crowd by flaunting your freedom on board a luxury motorboat charter!
Dubai, there's always something to do
One thing is for sure, you'll never be bored if you choose to holiday in Dubai, United Arab Emirates. For starters, this is a city that holds the record for the tallest building in the world, courtesy of the graceful Burj Khalifa skyscraper. And yes, this is a place where the famous fairy tales about the Middle East have a ring of truth. Its proximity to the Persian Gulf characterizes the city of Dubai, which lends itself to an unforgettable sailing experience in a region of unparalleled natural beauty.
A new destination to discover…
Dubai is a year-round destination– even during the pandemic! It has largely remained open this past year while other countries and cities entirely forbid entry to international tourists.
Boating in the Middle East has become more accessible than ever. With platforms like Click&Boat, you can rent a motorboat or luxury yacht in Dubai the day of- even if it's just for a river tour, to enjoy enjoy water sports or to throw a yacht party!
And it's ever changing.
The city has also seen massive legal reform over the past decade with improvements in many areas of life for many people. And it's not stopping here. Dubai's tourism economy has been growing and they are now more than ever welcoming international travelers.
Laws that previously required a minimum of 51% Emirati ownership of businesses now allow 100% international ownership. Laws are also being reformed in regards to consumption of alcohol and cohabitation of unmarried couples. All of these factors, plus more, are contributing to the fact that people are flocking to have their holiday in Dubai.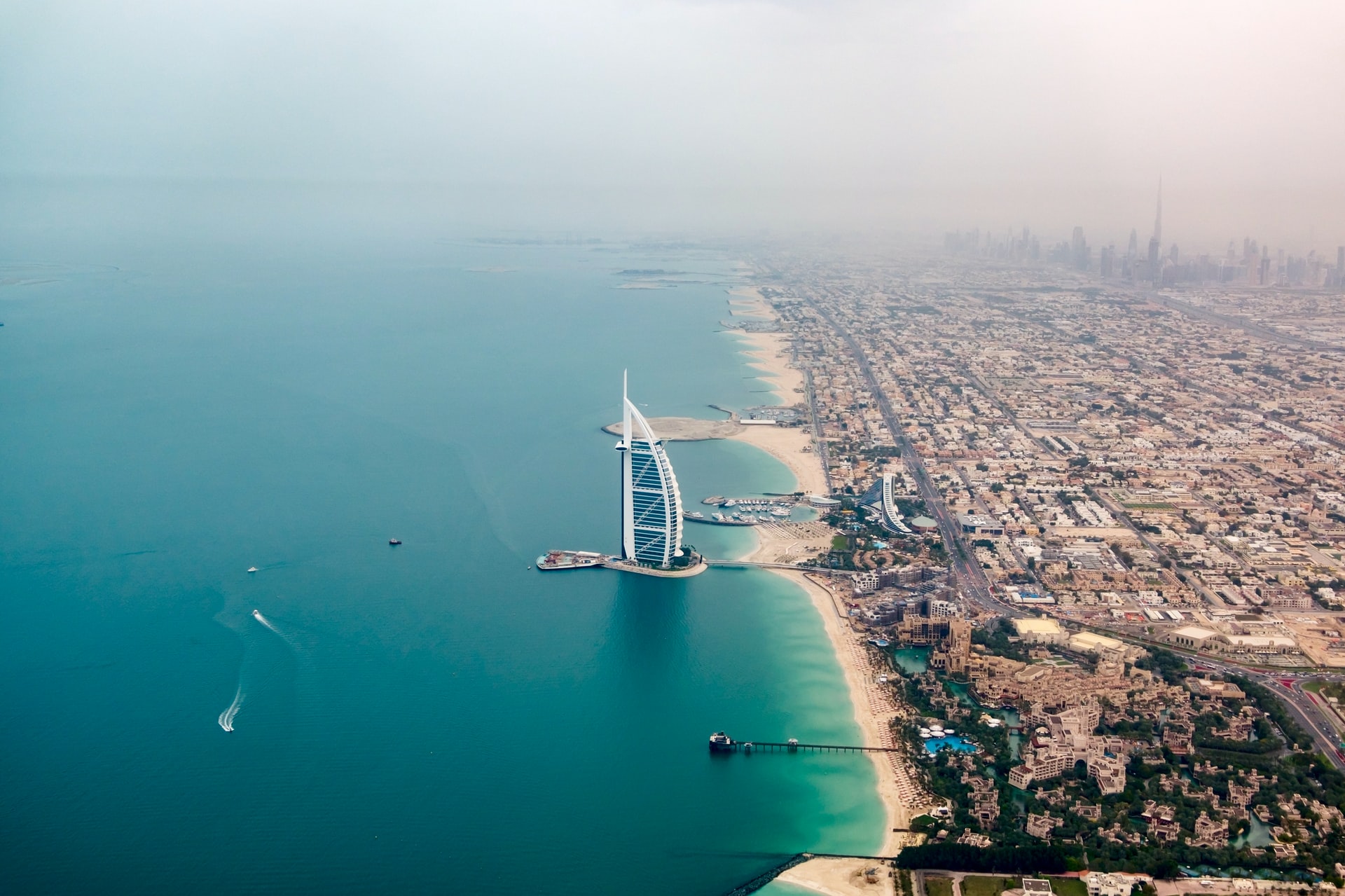 Bring on the heat!
The summer vibes in Dubai are endless and that's why so many come to visit! And with Dubai's dry subtropical climate, it's the perfect getaway any time of year.
A motorboat holiday in the middle of winter? In Autumn? In Summer? Whenever you need it. It's not just a dream, it's a reality! 
In the winter, the average water temperature never drops below 23°C, and the air temperature rarely rises above 30°C. However, from the Spring to the Autumn, expect extreme heat and quite warm sea! In the Summer, temperatures reach 40°C and water temperatures are around 29°C pack your sunglasses and factor 50 sun-cream. A yacht charter in Dubai will surely help cool off!