Croatia is a land of beauty and history, filled with natural wonders. In this unique place, everyone can discover their own piece of paradise. It boasts a rugged and diverse coastline, renowned as one of the world's most spectacular. This country proudly protects its valuable natural and cultural treasures. Given all it offers, it's no wonder people are so intrigued. Delve into our blog post and uncover the 7 best holiday destinations in Croatia to help guide your next trip.
On land, Croatia promises great things: national parks, historic towns, friendly locals, and delicious foods. But from the gentle rocking of the blue Adriatic Sea, Croatia is even more amazing. 1,200 islands, stunning beaches, hidden bays, and intriguing cliffs- and that is just the start.
From sailing in Split and snorkeling in Kornati to delving into Dubrovnik's history, Croatia truly has it all. It's ideal for sailing with loved ones in beautiful surroundings.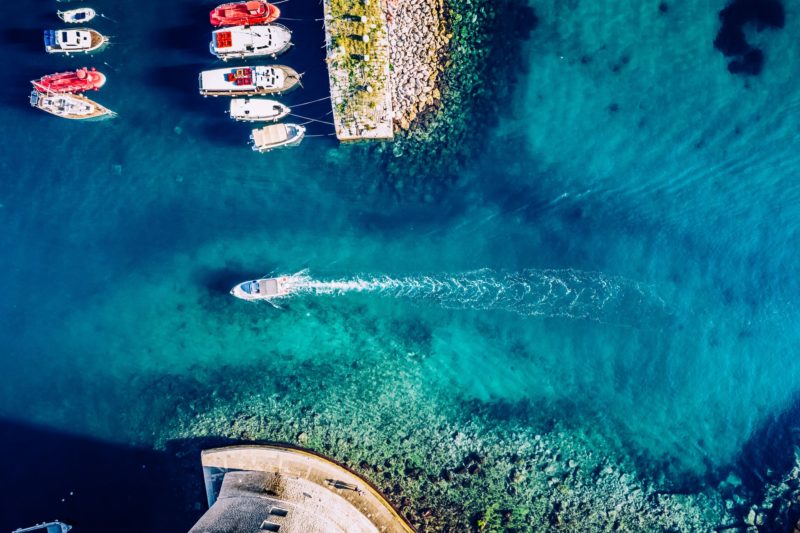 The 7 Best Holiday Destinations in Croatia
1. Mljet Island
Mljet is one of the most beautiful islands in southern Dalmatia and it is also completely covered by a lush forest.
The island itself is only 37 kilometers long. It is framed by a stretch of crystal-clear water, making it an ideal spot for sailing. Relax for hours on the island's southeastern beaches or take in the lush surrounding nature.
In the Northwestern part of the island, you can't miss the MIjet National Park. Here, you can discover two salt lakes that can be easily visited by bicycle or canoe. Will the Island of Mijet be included in your holiday plans in Croatia? We sure hope so!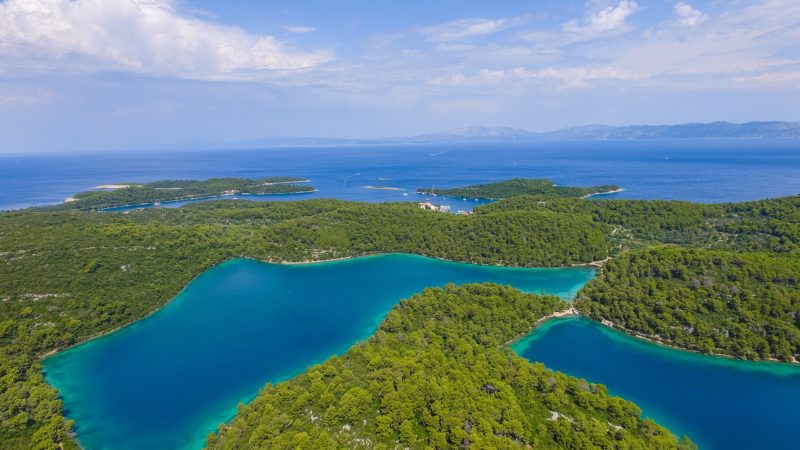 2. Dubrovnik
There is no way you can miss the so-called "Pearl of the Adriatic!" The charming city of Dubrovnik is one of the best holiday destinations in Croatia.
As a UNESCO World Heritage Site, Dubrovnik boasts ancient walls, a majestic sea fortress, historic streets, and a picturesque harbor.
The city's natural beauty tells tales of the past, with fascinating stories from the Adriatic Sea evident at every glance.
Thinking of starting your Croatian holiday here? Browse through our wide range of boats with Click&Boat Dubrovnik and set sail on your next adventure!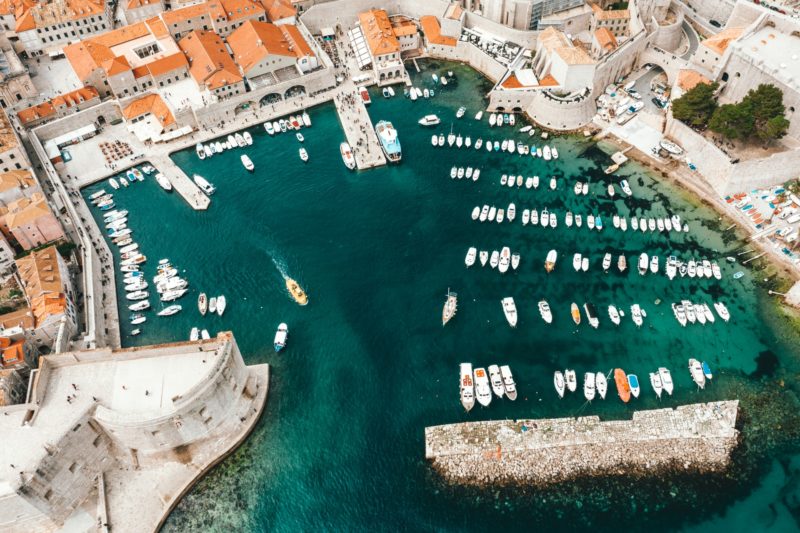 3. Korcula Island
Korcula, is the sixth largest island in the Adriatic. It is part of the Central Dalmatian Archipelago and it boasts a 182 km coastline. This well-developed shoreline offers safe and scenic spots for sailors to anchor, whether for a night or several days.
The island boasts a mild climate and clear seas year-round. Red roofs contrast with white village houses. This, set against the greenery, creates a stunning view from the water. Additionally, on land, vineyards, olive groves, and ancient villages offer even more charm.
Korcula is home to some of the most beautiful beaches in Croatia! Make sure to drop an anchor at some of these popular beaches: Bilin Zal Beach, Tatinja Beach, Istruga Beach, Pupnatska Luka, and Vela Przina-Lumbarda.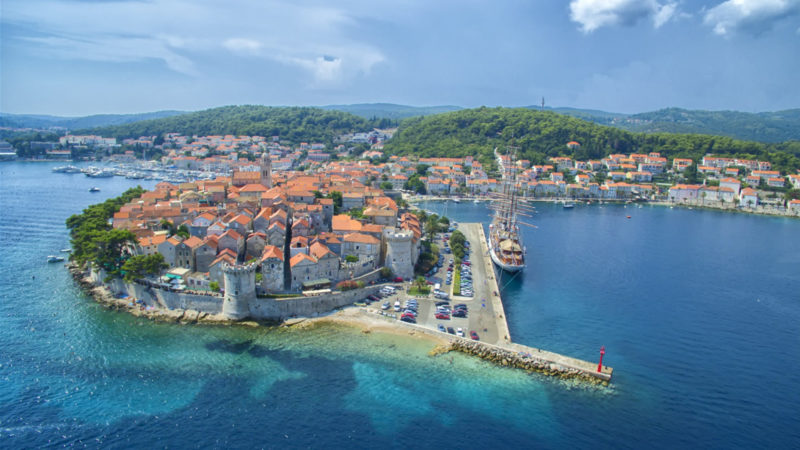 4. Split
Located in the center of Dalmatia, the city of Split is the largest city on the Adriatic coast of Croatia. It is described as "an open-air museum" because of its great historical and cultural heritage. The city offers two important sites that have become part of UNESCO's World Heritage. These are the Diocletian's Palace, dating from 305 AD, and also the city's historical centre.
In addition to its rich history, Split draws tourists with its outstanding culinary delights, lively atmosphere and also its renowned art galleries.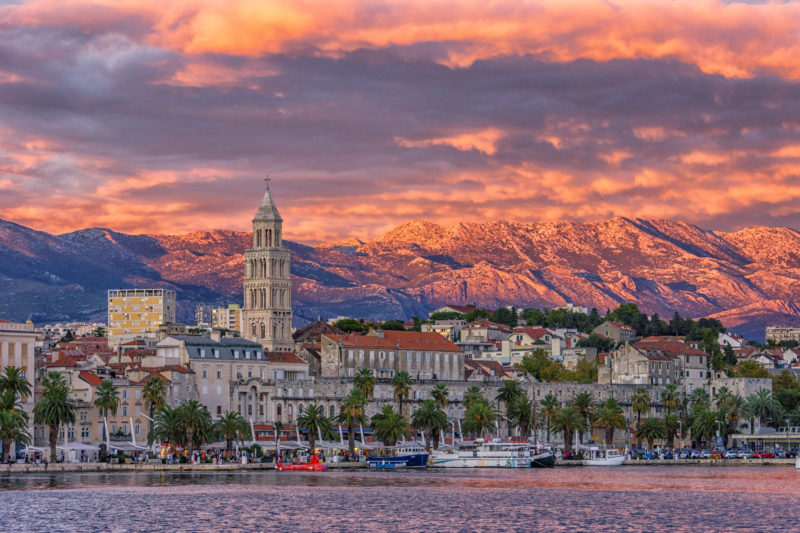 5. Hvar Island
Among the most beautiful and important islands of Dalmatia is the island of Hvar. Rich in vegetation and abundant in sandy beaches, it is the perfect destination for those who are looking for a holiday at sea.
The island's ancient villages radiate architectural charm, offering a nostalgic and romantic vibe. Hvar boasts a mild climate year-round, making it a perfect escape from city chaos. Explore hidden bays and savour vibrant sunsets at dusk.
Some of the most captivating bays on Hvar island include Pokonji Dol, the Pakleni Islands facing the city, the entrance to Jelsa, and the sandy shores of Perna.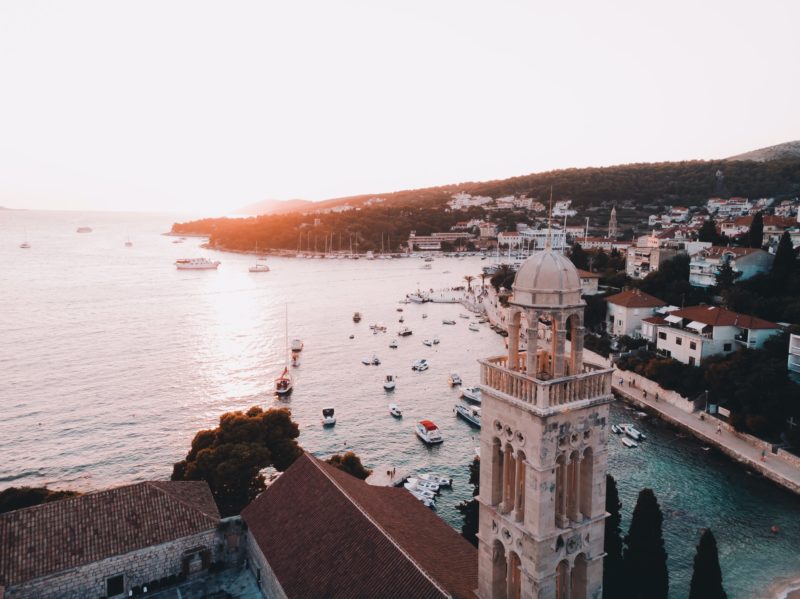 6. Island of Pag
The Island of Pag, spanning 285 km², stands as the fifth largest island in the Adriatic Sea. It boasts 27 km of sandy beaches that also host Croatian festivals every summer. Additionally, it flourishes with rich vegetation and showcases impressive landscapes. If you want to spend your next holiday in Croatia and don't want to compromise between relaxation and fun, Pag is the island you are looking for!
Pag is easily accessible from Zadar, and is in close proximity to the most famous islands in the Kvarner Gulf. This makes it an excellent starting point for day or even weekend boat rentals.
The advantage of Pag? If you are a night owl, the bright and captivating soul of the island will keep you awake into the early morning. But, on the other hand during the day, the sheer beauty of its villages and beautiful beaches will invite you to relax and enjoy sweet idleness. Stroll around, soak up the sun, or if you're feeling adventurous, dive into some water sports.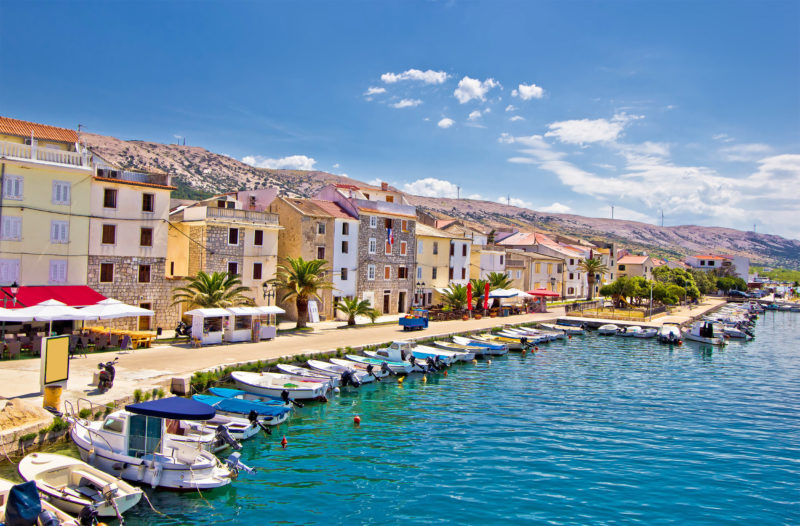 7. The Plitvice Lakes
The Plitvice Lakes National Park is located halfway between Zadar and Zagreb, the capital of Croatia. It is a beautiful forest reserve covering about 295 km². It has been considered a UNESCO World Heritage Site since 1970.
2 rivers, 16 lakes, numerous waterfalls the Veliki Slap, and a limestone canyon make Croatia's landscape stand out as one of the world's most impressive.
The vast park invites visitors to explore by boat, bicycle, or on foot. Wander the trails to connect with pristine nature and absorb the breathtaking scenery.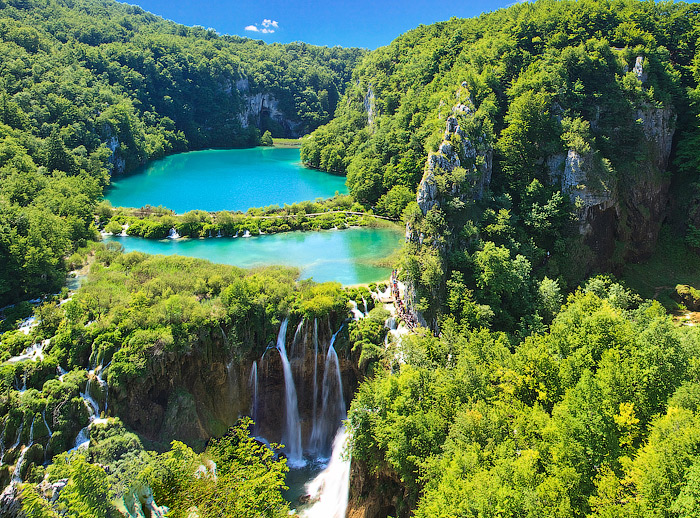 Where will you be sailing on your Croatian adventure? No matter where in this little country-an unforgettable trip awaits you. With charming places, natural wonders, and many memories to make!
Want to explore more? Here are 7 reasons to sail in croatia!