Share the post "A cruise to remember: Sailing the Turkish Riviera on a gulet"
A country straddling Europe and Asia and a destination with many faces. The moment you cross the Bosphorus Bridge, Turkey invites you to a different experience. Sailing holidays in Turkey can offer you a range of thrilling adventures, from cruising along the Turkish Riviera to landing on Troy's sandy beaches, just like the Greeks did thousands of years ago according to Homer's Iliad.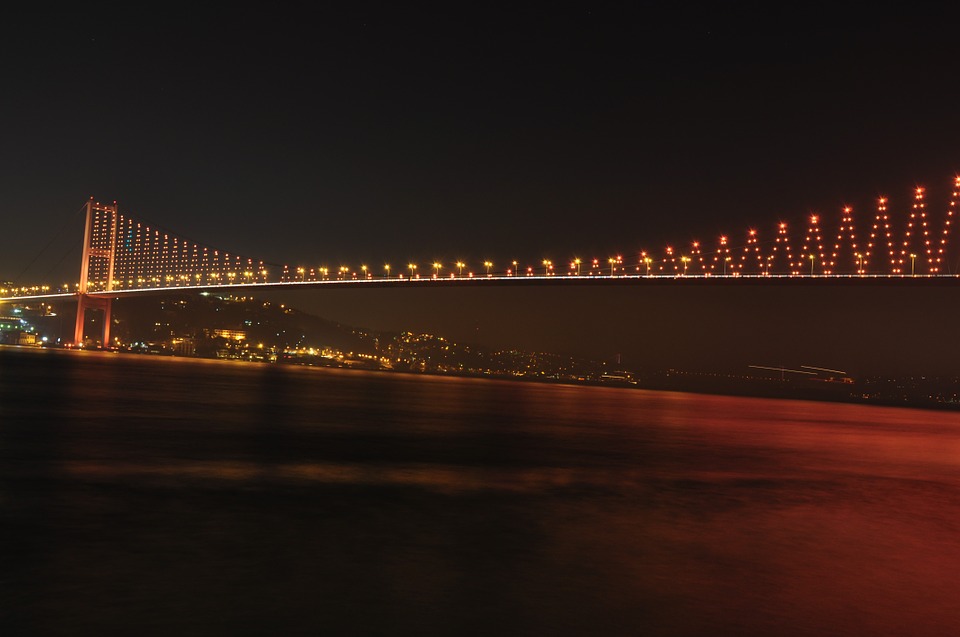 It is easy to lose yourself when exploring the magnificence of the Hagia Sophia, a Byzantine church in Istanbul. And you will also lose the sense of time in Pamukkale, a place where hot springs meet ancient ruins. 
There is always time for a cruise in the Black Sea or the Aegean Sea. Even if modern Turkey remains a riddle wrapped up in an enigma, its excellence as a tourist destination warrants a great boating holiday. Close to the Dodecanese islands, Izmir and Bodrum ('Halicarnassus' for ancient history buffs) meet all the criteria for a first-rate seaside excursion. Sailing along the Turkish Riviera can take you to Alanya and its medieval port. 
Where and when to sail in Turkey
As a typical Mediterranean destination, the best part of the year to visit Turkey is from April to October, with temperatures hovering around 30 degrees. If you sail in the Aegean Sea in the summer, you have to be careful about the notorious meltemia: strong, north winds that blow in the region in the summer up to early autumn. Sailing holidays in Turkey offer you the opportunity to soak up the Mediterranean sun on one of the most classy vessels in the world: a traditional Turkish gulet, which is a two-masted or three-masted classic wooden sailboat of up to 35 meters. Apart from a great way to enjoy the Turkish Riviera during your sailing holidays in Turkey, gulets are environmentally friendly too.
The Lycian coast is a great place for sailing holidays in Turkey with your family, or for boaters looking for nice weather and mild winds. The locals are hospitable and enjoy sharing the secrets of their rich culture and gastronomy with tourists. Sail from Bodrum to Kas, with Marmaris and Fethiye making great stopovers.
Our favourite anchorages for your sailing holidays in Turkey
Cold Water Bay. On a hot day, the green Cold Water Bay looks like the ideal anchorage. Its name derives from the springs of cold water flowing into the sea from Mount Taurus.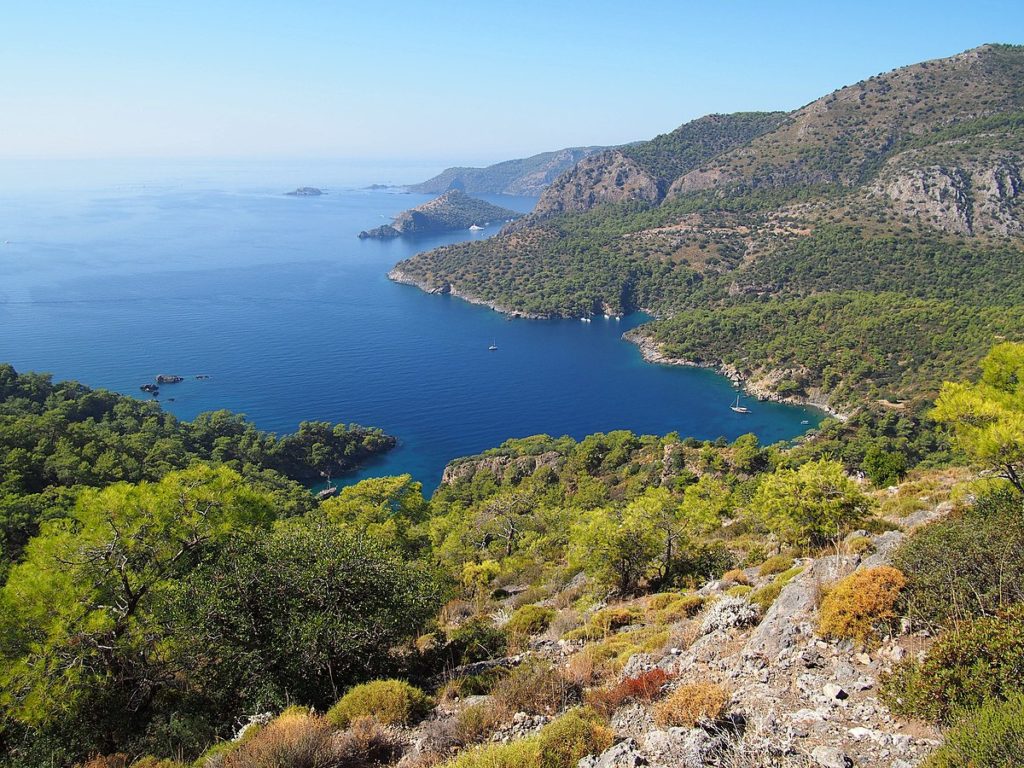 Kapi Creek. Click & Boat users talk about this place for weeks after returning. Don't miss the opportunity to visit this small sheltered cove, home to an excellent tavern.
Küçük Sarsala.

Enjoy an experience like

no other at this anchorage,

set within a ravishing

bay, and with a splendid

restaurant nearby. The

turquoise waters are a

bonus.

Ciftlik Bay.

The sheer joy of

simple things. A small,

unassuming beach to relax

and soak up the sun of the

Mediterranean. 
It is impossible to get bored in Turkey. Whether you're near Cyprus, on a gulet in Marmaris or just enjoying a cup of Turkish tea, sailing holidays in Turkey can always be a unique experience.