Menorca, a summer getaway for avid travellers
Share the post "Menorca, a summer getaway for avid travellers"
With their eternal sunshine, sandy beaches and vibrant nightlife, the Balearic Islands attract millions of holidaymakers every year. Most of them visit Ibiza and Mallorca, but few bother to extend their trip to the smaller island of Menorca (also known as Minorca). Declared a Biosphere Reserve by UNESCO in 1993, Menorca is a stunning gateway blessed with breathtaking landscapes and beaches of unspoiled beauty, many of which can only be reached on a boat.
Sailing in Menorca, the ultimate Iberian experience
Being rather small for Balearic standards, Menorca can be circumnavigated in a few days if you hire a sailboat or a motorboat in Menorca. If you opt for sailing in Menorca you will be able to discover some of its remote calas (coves), accessible only boat. Hiking lovers on the other hand may choose to follow the meandering path of Cami de Cavalls, a 185-kilometre walking route that takes you from one end of the island to the other, passing through deep gorges. The nautical distance from Mallorca is just 56 miles (90 to Palma de Mallorca), while from Ibiza it's more than double: 130 nautical miles.
Here are some of the places worth visiting in Menorca:
Mahon
A good starting point for those sailing in Menorca is the Port of Mahon, on the eastern side of the island. It's a picturesque town with Georgian-style architecture and a marina equipped with 165 berths to dock (yachts of up to 50 meters). It's worth visiting the Fortress of La Mola. The fort is a unique monument to the island's tumultuous history through the centuries and a fine sample of the influences of the British and Spanish Empires. You will also enjoy the breathtaking views to the sea. While sailing away you will also pass the islet of Isla del Rey, hosting one of the oldest military hospitals in the world.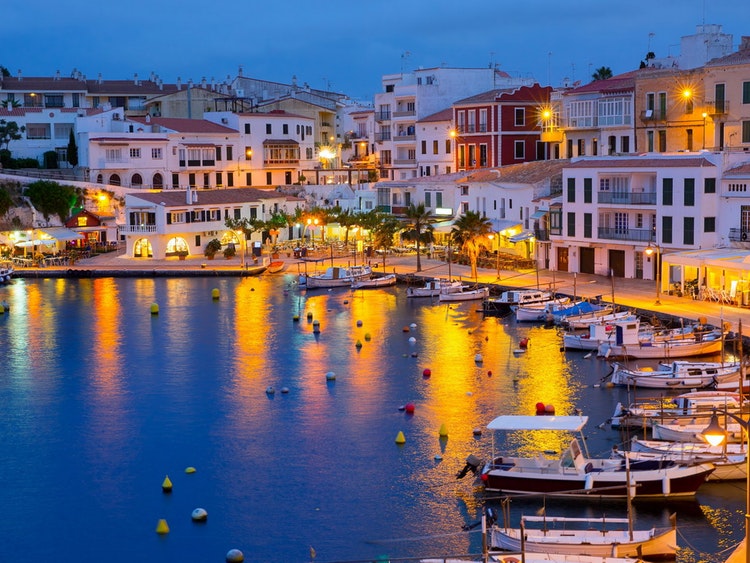 Es Port de Fornells
On the north of the island, 25 nautical miles from Mahon, you may dock at Fornells, a picturesque fishing village located in a sheltered bay. Small and traditional, this Iberian haven is famous for its delicious cuisine. The restaurants here serve a local specialty: Caldereta de langosta (lobster stew). If you have time to spend, you can also sail to the islet of Isla Colom, a small Iberian paradise that is part of the national park Albufera of Es Grau.
Ciutadella
The town of Ciutadella, on the eastern side, was the traditional capital and commercial hub of the island until the the British rules moved it to Mahon. But it's still picturesque and beautiful, boasting cobbled streets, an old quarter and medieval streets to explore, as well as the splendorous palaces of Salort and Torre-Saura. The port here has 170 berths and can take boats of maximum length of 23 meters.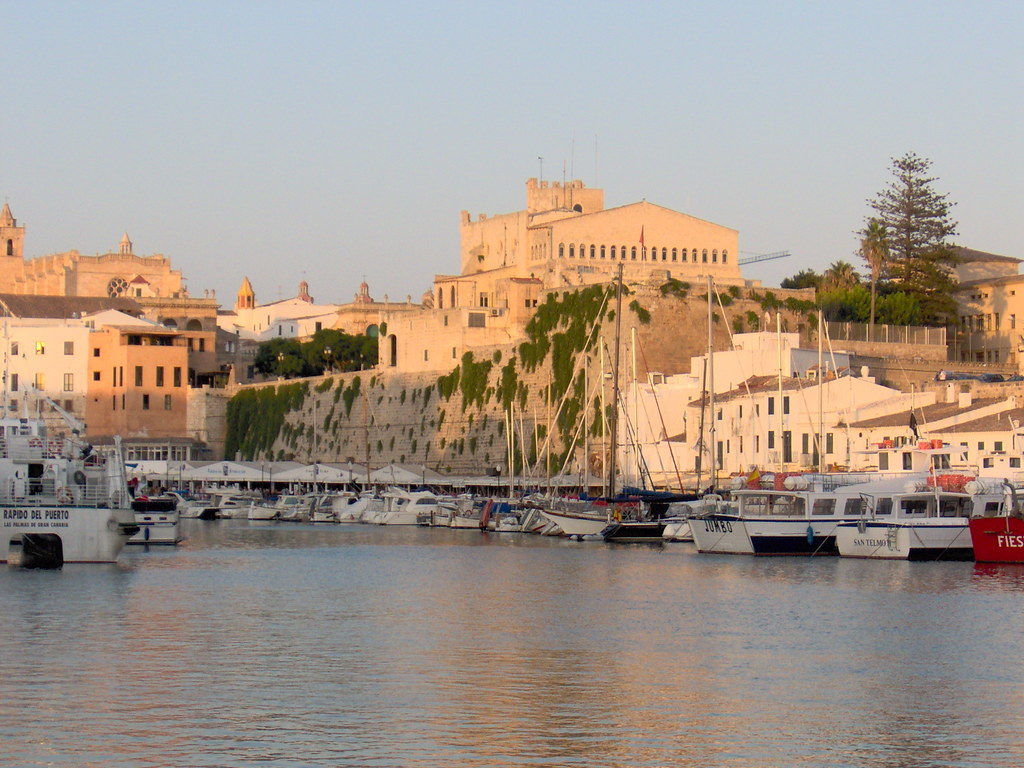 If you happen to be here in early summer, don't miss the opportunity to attend the Fiesta de Sant Joan on 24 June. It's one of the biggest fetes in the country, combining equestrian games, parades, cavalcades, performances by artists and all sorts of idiosyncratic festivities such as hazelnut battles.
The Weather in Menorca
Menorca is blessed by almost endless sunshine round the year. Summer winds averaging 3-4 Beaufort, so ideal for sailing in Menorca. One exception is Tramontana, a strong north wind blowing off from the mountains that can hinder sailing. In the summer temperatures can reach 40 degrees, although normally they tend to range between 25 and 35 degrees.