Share the post "What type of boat should I hire for my next sailing trip?"
Choosing the type of boat for your next sailing adventure can often take time and effort. Sailboats, motorboats, fishing boats, catamarans… the list is endless. However, it doesn't always have to be tricky. Choosing the best type of boat to hire is a matter of personal preference. No boat is better than the other, but each one will not suit your needs in the same way.
How many types of boats are there?
Since the dawn of humanity, boats have played a vital role in society. Substantial evidence has shown that Homo erectus used personal watercraft to cross straits between different land masses. Boats have significantly evolved since then and their usage too, but one thing has remained – humans are still drawn to the rivers, lakes and oceans which surround them. Today, there are hundreds of different types of boats which have been designed across the globe. Below, we have compiled a list of the main ones with their different features.
What are the three main types of boats?
Boats can be classified into three different groups:
Unpowered: these vessels require some sort of human effort to move them through the water. This could be from paddling, rowing or some other form of propulsion. The main ones include kayaks, row boats, canoes and pedal boats.
Sailboats: those that use the wind to propel them through the water. These include monohulls, some catamarans and multi-hull crafts.
Motorboats (or power boats): those that use an engine to move them through the water. These include bass boats, cuddy cabin boats, deck boats, power catamarans but also rigid inflatable boats (RIBs), jet skis, houseboats and more!
At Click&Boat, there are 40,000 boats available to hire in more than 3,000 destinations. If you're planning a trip (or you just wish to gain some maritime knowledge), here is our guide to help you choose the right type of boat for your next trip.
Sailboats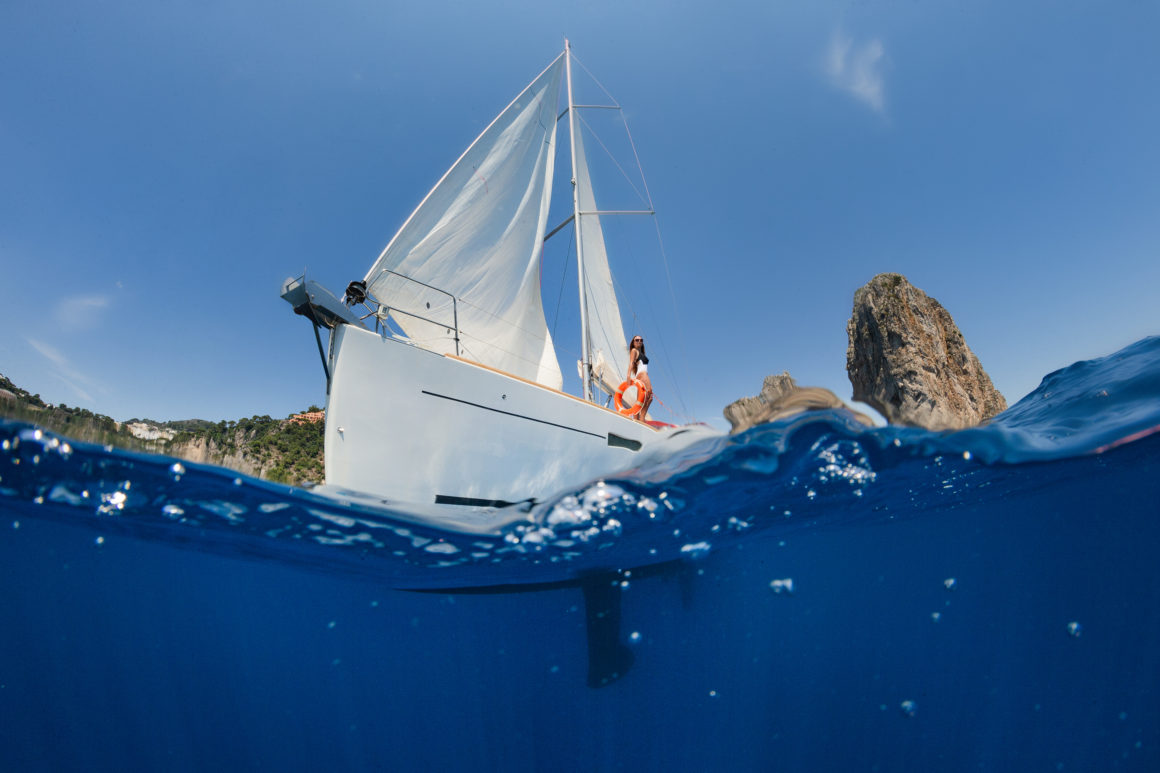 For those who are seeking an adventure in the waters, nothing quite beats a sailboat. This type of boat will give you a traditional sailing experience, while also enabling you to escape the crowds on the coast. Sailboats are also easy vessels to anchor – perfect if you wish to explore hidden coves, quaint fishing villages and more! 
Sailboats can be hired individually or with a group. Nevertheless, as a certain amount of knowledge is required to manage these vessels, it may be more reassuring to travel with your friends, family or even colleagues. The experience is always better when shared and you can even hire a skipper onboard. A team building, in particular, on a sailboat can be beneficial if the skipper allows you to practice sailing. In this situation, various people would need to work together to make sure the boat sails.
Motorboats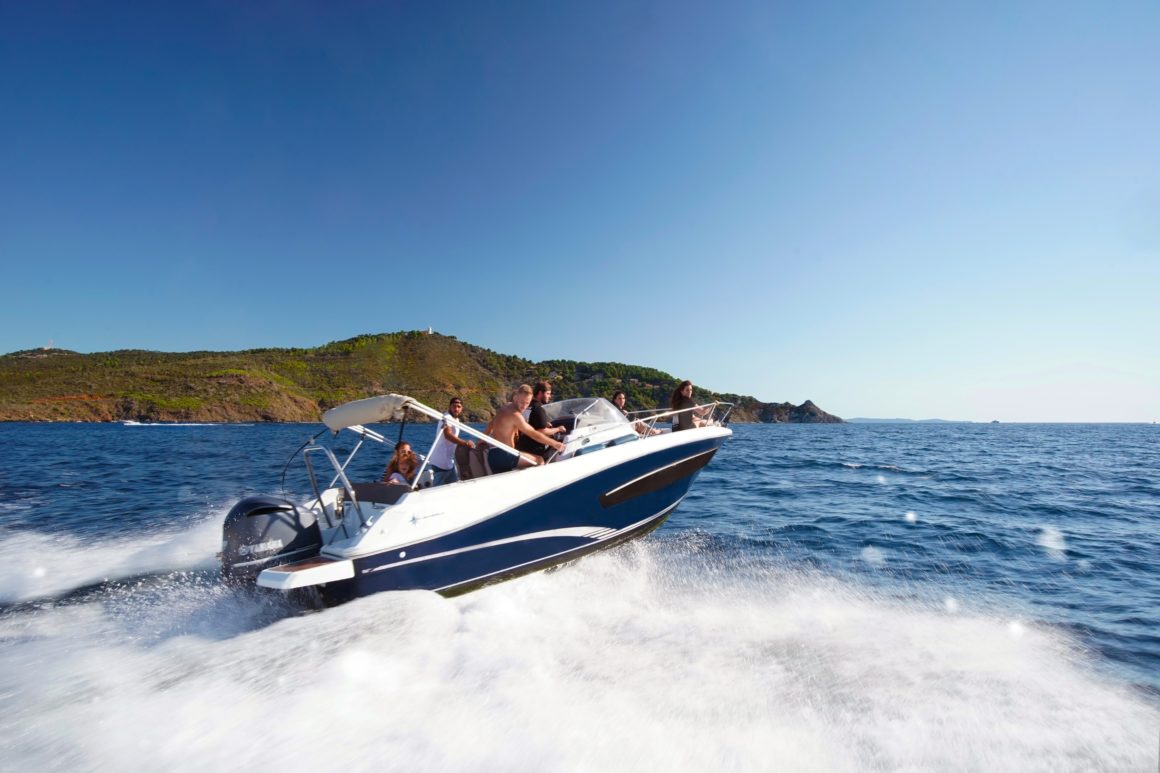 Unlike sailboats, motorboats are all about speed. These vessels have an ergonomic design and good manoeuvrability, allowing you to enjoy the breathtaking coastline in a fashionable way. These boats are particularly useful for those who are subject to time constraints.
Like sailboats, motorboats can be hired for a short or long duration and by one or multiple people. Most vessels have a maximum capacity of 12 people and some boats even include cabins where you can sleep inside. If you are organising an event such as a party with friends or a team building between colleagues, a motorboat is also the one for you!
RIBs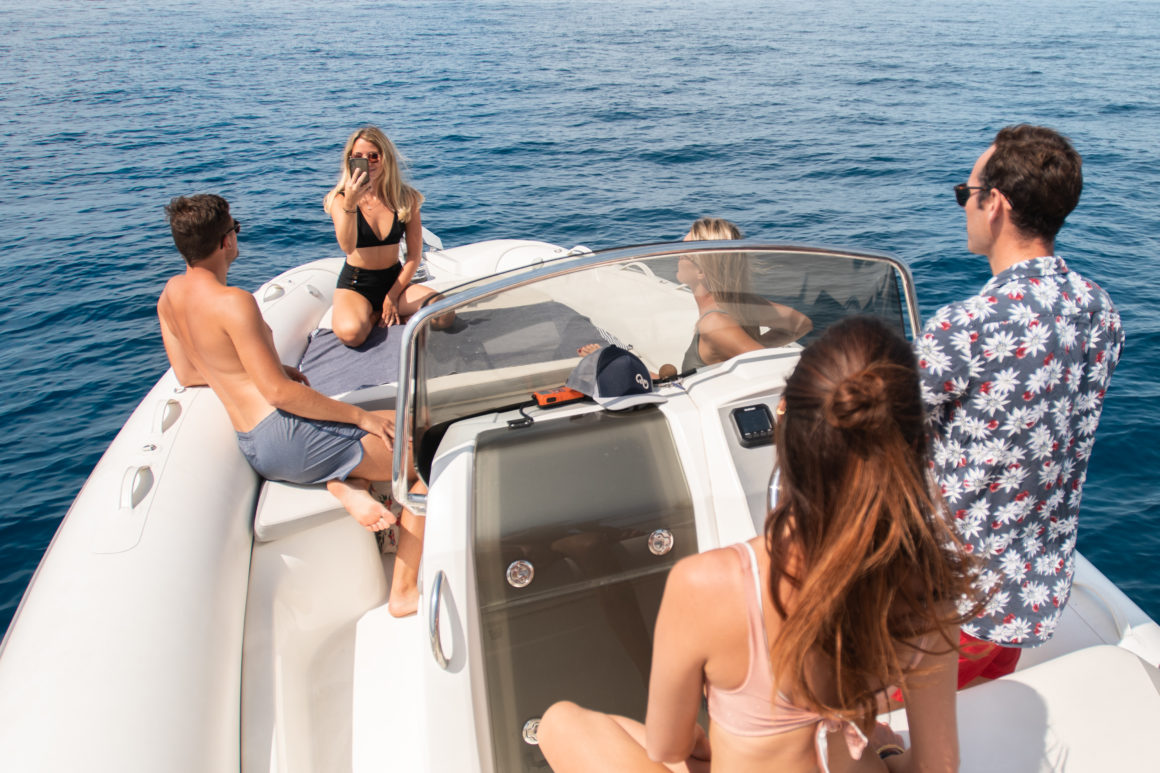 Rigid inflatable boats, more commonly known as RIBs, are small vessels which are known for their buoyancy and stability. These boats are high-powered, meaning that you can travel from one place to another in a quick and efficient way. Whether you fancy venturing into shallow waters to take a dip or to crash through the waves along the coast, a RIB is an ideal vessel to hire.
RIBs are normally hired for a short period, but you are free to choose the duration you want. The largest vessels can accommodate up to 20 people onboard, but most boats have fewer spaces. A RIB is ideal for an outing with your friends, family or even your colleagues.
Catamarans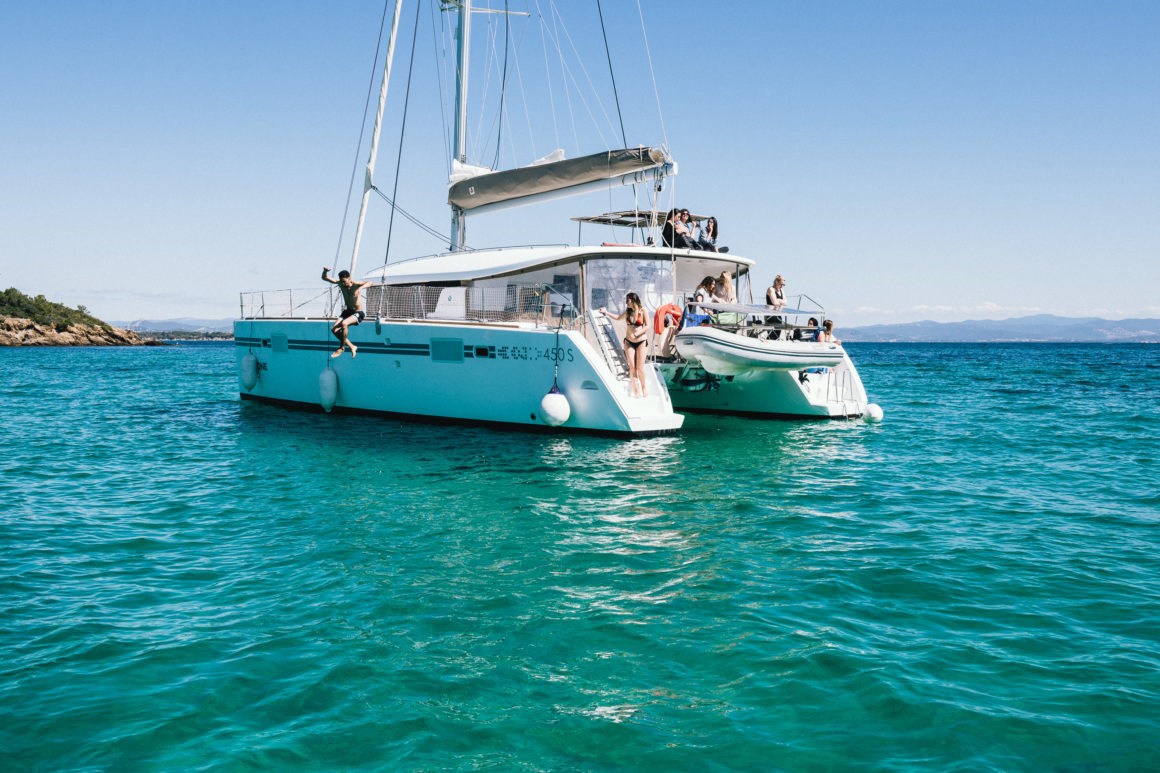 A catamaran has two hulls which are joined together with a deck. It is typically used as either a sailboat or motorboat, and it provides great stability and spaciousness compared to other vessels. If you're travelling with a group and wish to explore parts of the coastline that can't be accessed by other boats, this is the vessel for you!
Traditionally, catamarans are hired for a long duration (usually several days or weeks). The vessels can accommodate up to 12 guests on board. Thanks to their stability, they are ideal for those who wish to relax in the open waters, as well as those who plan on organising an event.
Gulets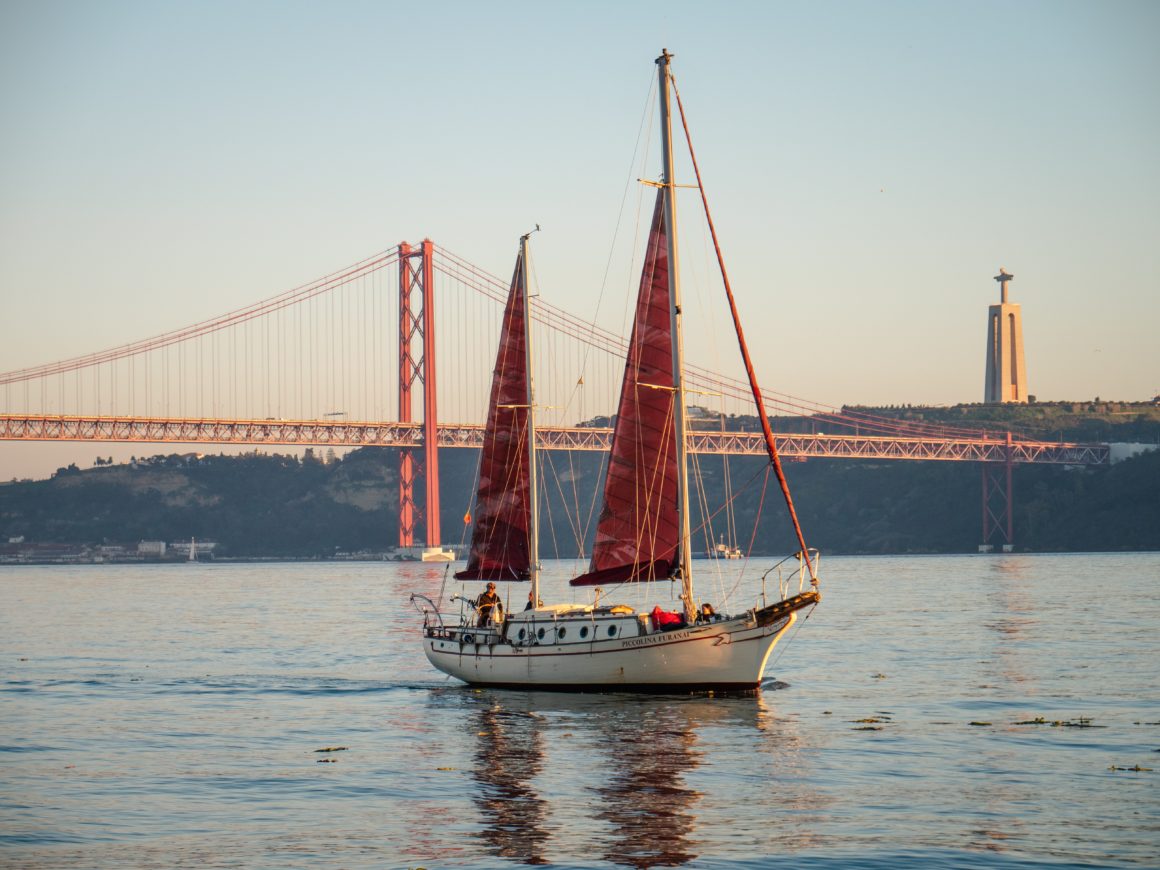 If you're seeking something a bit different for your next sailing holiday, how about a gulet? These wooden sailing vessels originated from the southwestern coast of Turkey and have two or three masts on them. Gulets have spacious decks and multiple cabins, as well as other amenities such as bathrooms, luggage space and air conditioning onboard.
Gulets are generally chartered per weekend and can normally accommodate up to 25 people onboard. Most vessels can be found in Turkey or in neighbouring Mediterranean countries and are perfect for sailing from island to island or beach to beach. You will be able to sail at your own pace and in a comfortable manner.
Jet skis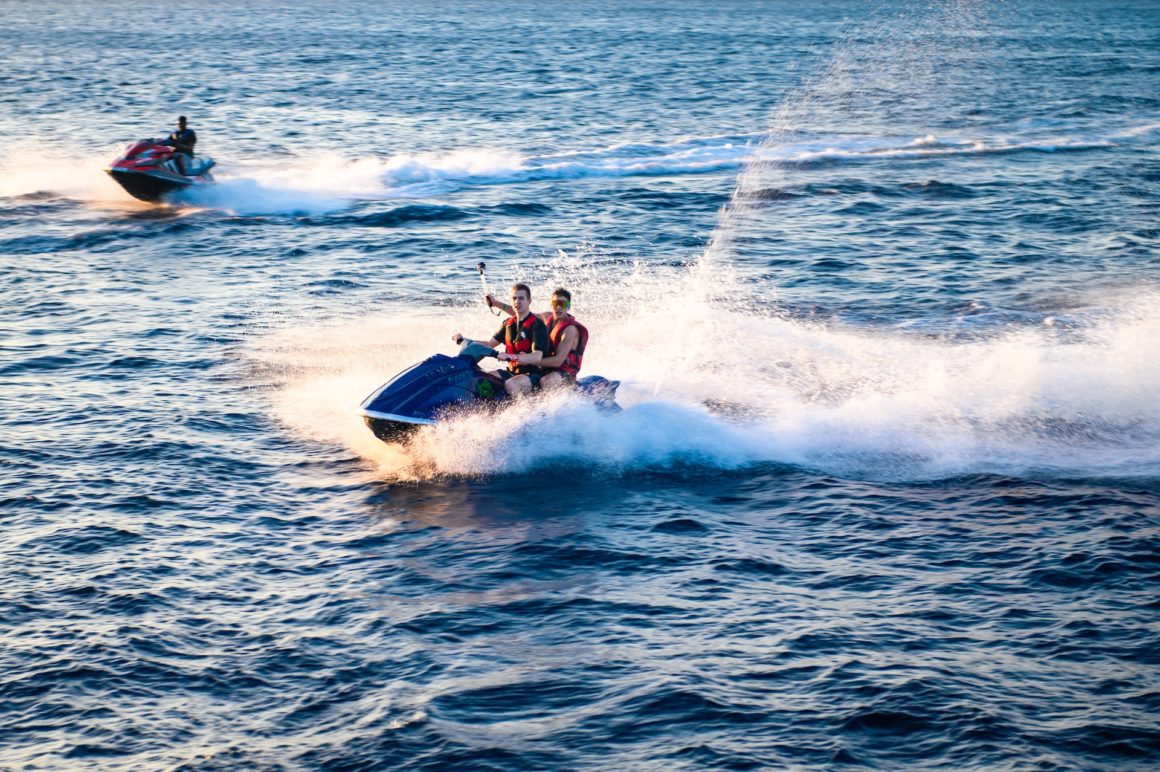 A jet ski is a motorized watercraft that is designed to accelerate quickly and ride over waves and other obstacles in the water. One of the specificities of jet skiing is that it is also a water sport. Jet skis are very versatile and are ideal for travelling across open waters and exploring inlets.
Jet skis are usually hired for a short duration (less than a day) and have a maximum capacity of 3 people. This type of boat provides an adrenaline-filled experience as it reaches speeds of up to 100km/h in just a few seconds! Nevertheless, jet skis are very safe and suitable for all ages.
Houseboats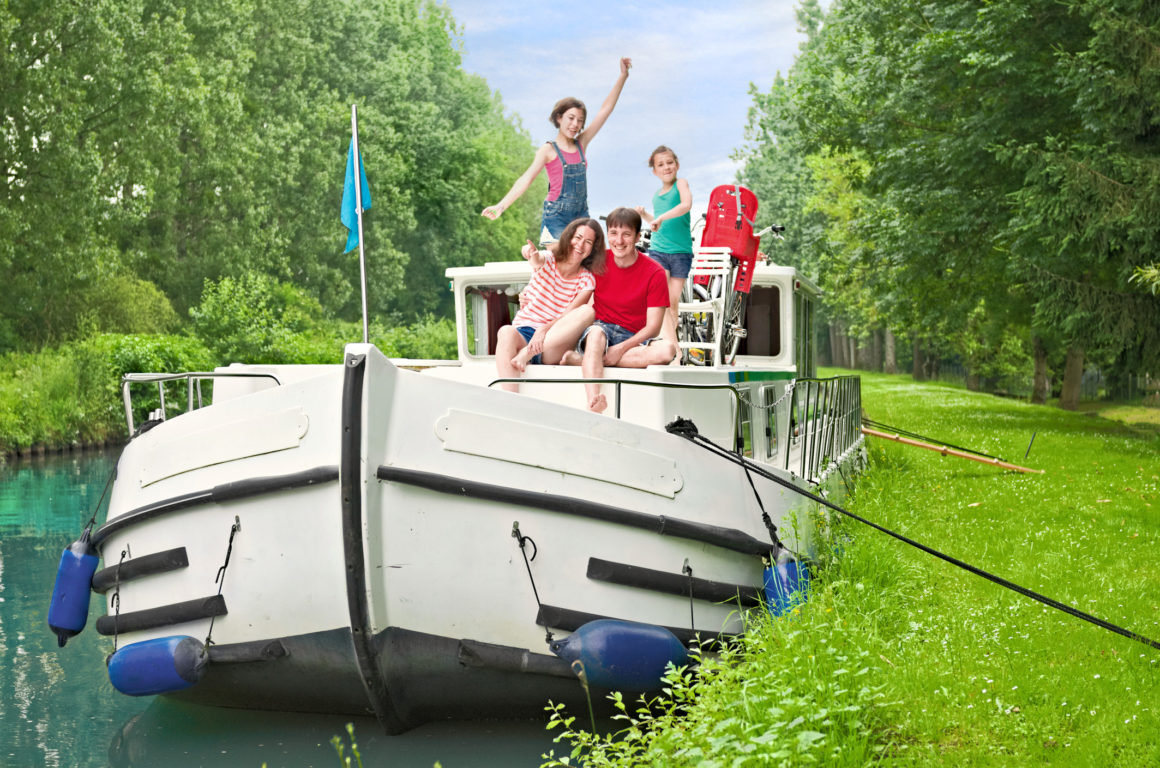 Houseboats are becoming an increasingly popular holiday choice for those who want to get away from it all and enjoy the serenity of being on the water. While they may not be as luxurious as other vessels, they offer a unique experience that can be enjoyed with family, friends or your special someone.
Most houseboats can welcome up to 12 people on board, but a minimum of 2 people is normally required when making a booking (for passing through locks). However, one of the benefits is that in most destinations, no license is required to drive one! A houseboat provides the perfect escape and will allow you to get close to nature.
Yachts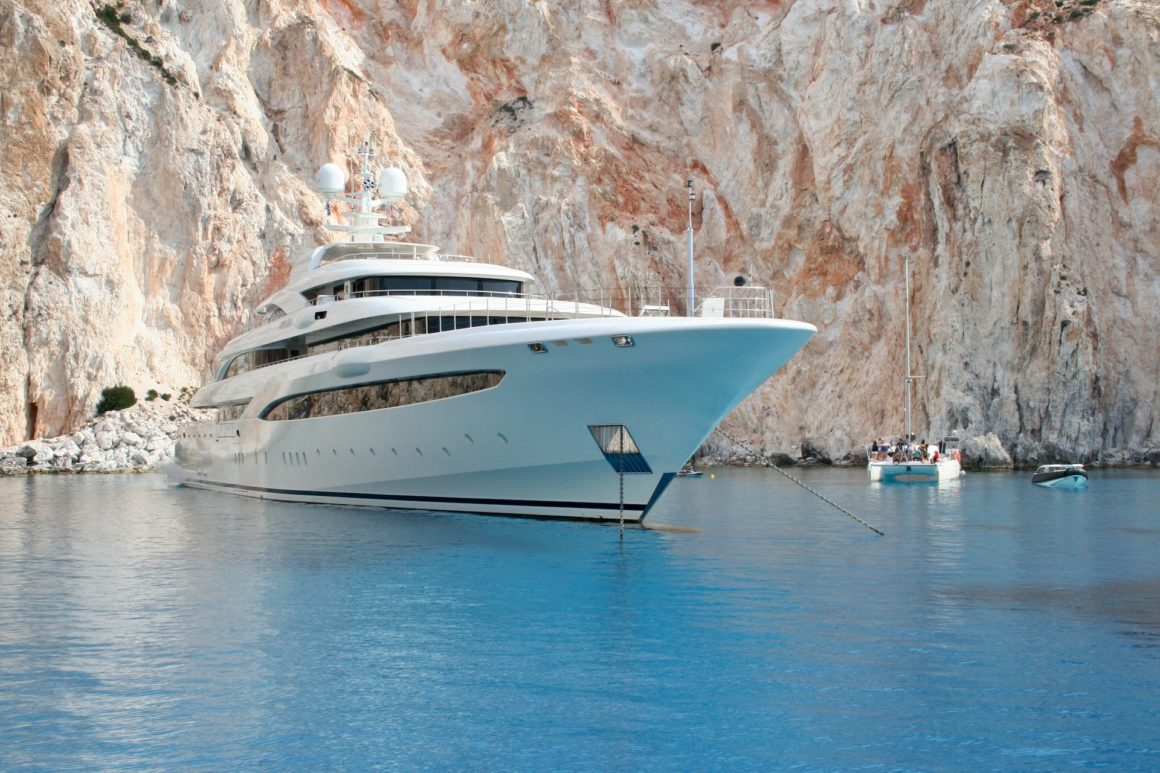 A yacht experience is a must for those who wish to explore the world in a luxurious and exclusive setting. Whether you are looking for a romantic getaway, a family holiday or an unforgettable corporate event, hiring a yacht offers the perfect way to escape and make lasting memories. Not only will you be surrounded by stunning scenery, but you will also enjoy unparalleled comfort and opulence.
Yachts can accommodate groups of between 6 and 13 people. Most vessels come with a skipper and a crew and should be included in the total number of people on board. Most yachts are hired for a long duration.
Still need help?
If you still can't decide, use the chart below to help you choose the right type of boat.