Have you heard about it yet? Probably not, since everyone is keeping quiet about their "hush trips"; dubbed the new travel trend of 2023.
Why not make the new, unique, and go on a boat charter hush trip this year!
A hush trip sets itself apart from other trends with one factor: you don't tell your company your current location. The C Boarding Group defines a hush trip as, "a trip an employee takes that overlaps with working hours where they don't inform their company where they are working from and they leave some time leftover to do some exploring."
So, if you've ever dreamt of living a digital nomad lifestyle but don't want to dive head first, a hush trip may just be the right thing for you! And even better, a boat charter on the hush!
Can you imagine it already? By day, you're working from your boat rental, with the sound of the waves and the warm breeze. Then in the evenings, you're sailing around the coast of a beautiful tropical country with the sunset hitting the water. What a dream! 
Benefits of a hush trip
Hush trips can be a great way to relax, recharge, and enjoy some much-needed solitude while still keeping up with your 9-to-5 job.
If you still need some convincing, here are a few of the benefits of taking a hush trip:
Flexibility: Taking a hush trip allows you to work from anywhere and have the flexibility to explore new places.
Boosts creativity: Traveling to new environments can stimulate the mind and promote creativity, which can then be applied to work.
Improved work-life balance: By combining work and travel, you can save time and experience new places without sacrificing your work schedule.
Better focus: Changing the working environment can provide a much-needed break from routine and help you stay focused and refreshed.
Personal growth: Traveling to new places and immersing in different cultures can broaden perspectives and lead to personal growth.
Enhanced job satisfaction: A hush trip can increase job satisfaction by providing a sense of adventure and the opportunity to experience new things.
And most importantly, it is a fun and new way to get out of your routine!
A boat charter (on the) hush trip
A boat charter is a perfect way to combine a unique travel experience and working remotely. You'll be able to enjoy the perks of a sailing vacation like snorkeling and watersports, all while working.
The most important thing to check before setting sail is which harbors and marinas in the area offer Wi-Fi connections. You'll also want to check if your boat rental is equipped with Wi-Fi service out on the water. You can also choose to dock your boat during the day and head out to a cafe during work hours.
Destinations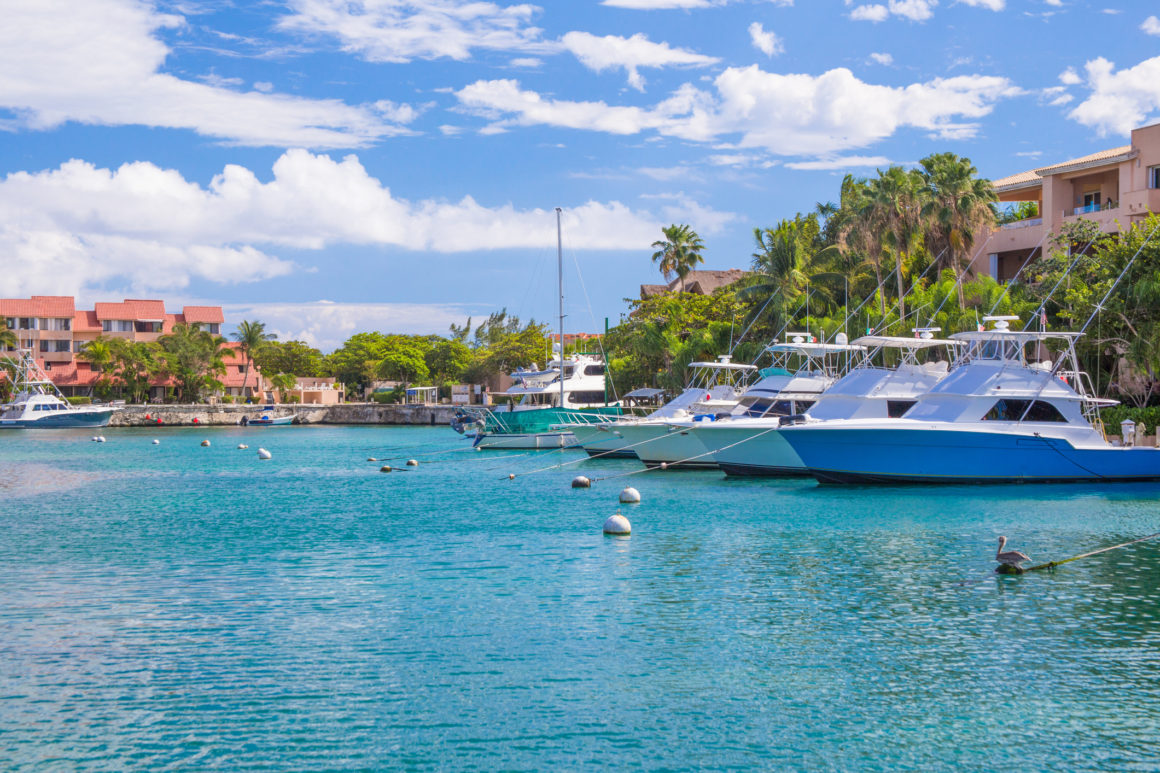 Known for its stunning beaches and vibrant cities, Mexico is the perfect destination for anyone looking to go on their first boat charter hush trip. With an abundance of fully-equipped marinas and harbors, you'll have no problem finding somewhere with Wi-Fi to dock your boat during work hours. And once you've logged off for the day, you'll be perfectly located to go out for a sail or explore the different cities, like Tulum.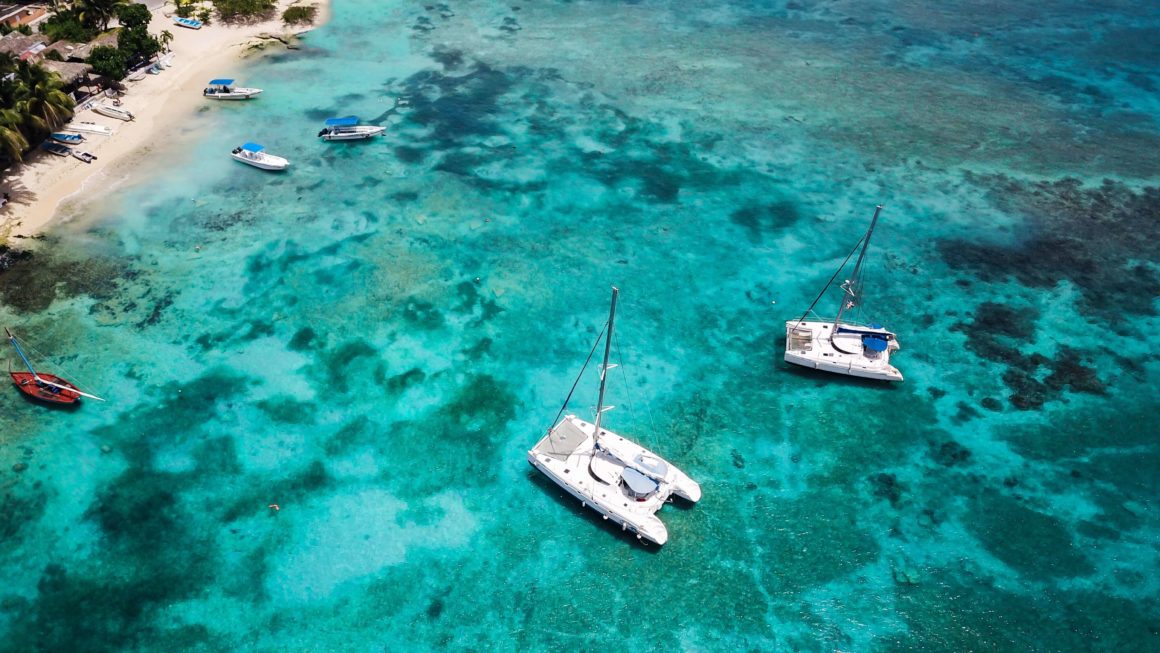 With breathtaking beaches and diverse activities, the Dominican Republic is the second-largest island in the Caribbean region and a great place for a hush trip!
If you're interested in deep-sea fishing, kiteboarding, and windsurfing, then the Dominican Republic is the place for you! During your lunch breaks, go for a bit of windsurfing or a swim in the clear turquoise waters.
The DO is also famous for its culinary scene, with a mix of Caribbean, Spanish, and African influences. It is also home to many world-class restaurants, perfect for a memorable dinner. If you're looking to cook onboard your boat rental, there are many local markets and street vendors selling fresh seafood, tropical fruits, and other local specialties where you can do your shopping.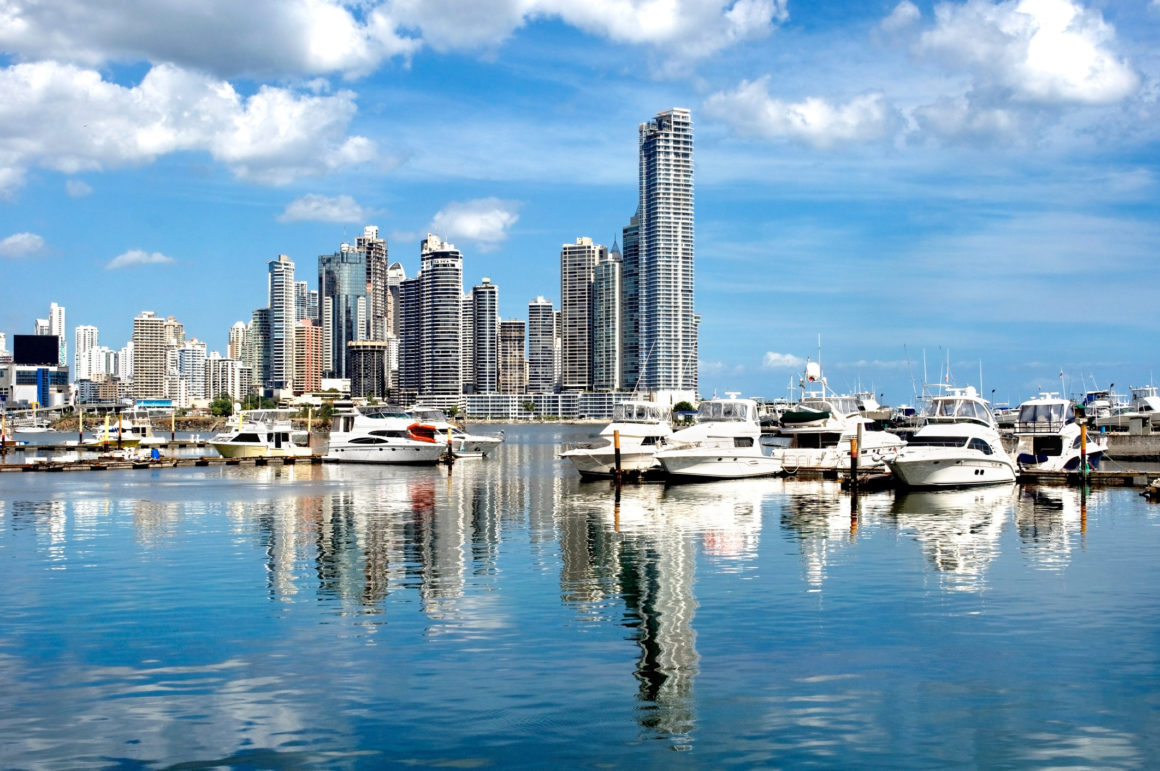 Panama is a Central American country that offers a rich blend of natural beauty and cultural diversity. It is known for its landscapes, from the lush rainforests of the Darien Province to the clear waters of the Caribbean and Pacific coasts.
For sailing enthusiasts, Panama offers a range of activities and destinations that are perfect for exploring by boat. During your hush trip, make sure to visit The Panama Canal, one of the engineering marvels of the world. The nearby islands and bays are ideal for snorkeling and diving, with abundant marine life and crystal-clear waters. You can also choose to sail around the San Blas Islands in the afternoon once you're done with the work day.
During your weekend, take some time to visit Panama on foot. The capital city of Panama City offers a range of cultural and historical attractions, including the Old Town, which features colonial-style architecture and a bustling nightlife scene. The rainforests of Soberania National Park and Chagres National Park are also popular destinations for wildlife viewing and jungle treks. With more time on your hands during the weekend, check out Santa Catalina, a popular spot for surfing.
So, now with a few locations in mind, are you ready to embark on a short-term nomad living adventure?