Share the post "Yacht like a Celebrity: Your Favorite Celebrities' Yachting Spots"
Ready to spend your vacation like a celebrity? Rent a yacht in these top celebrity vacation destinations, and feel like an A-lister (without paying the price of one).
Celebrities and their love for yachting
If you're anything like us, then you love a good celebrity gossip story. But what if you got the opportunity to live your own celebrity experience? This list of destinations are where your favorite celebrities pass time on the most impressive superyachts. But, you could be sunbathing on the top deck just like them! Maybe you are hoping to get a glance of the celebrity luxury yachts or you're just curious about the luxury life! You don't need to break the bank to spend a couple of days like Kylie Jenner.
Popular yachting destinations for celebrities primarily consist of gorgeous destinations in the Mediterranean and the Caribbean. These celebrity hotspots include the French Riviera, the Italian Amalfi Coast, the Bahamas, and the Spanish Balearic Islands. Some celebrities make a habit of spending their time off on a luxury yacht, so you'll notice a few A-listers who find themselves listed multiple times. From the amazing destinations they visit to the stunning boats they charter, spend your vacation like a celebrity and rent a boat in these top destinations! So sit back, relax, and enjoy our celebrity yachting roundup.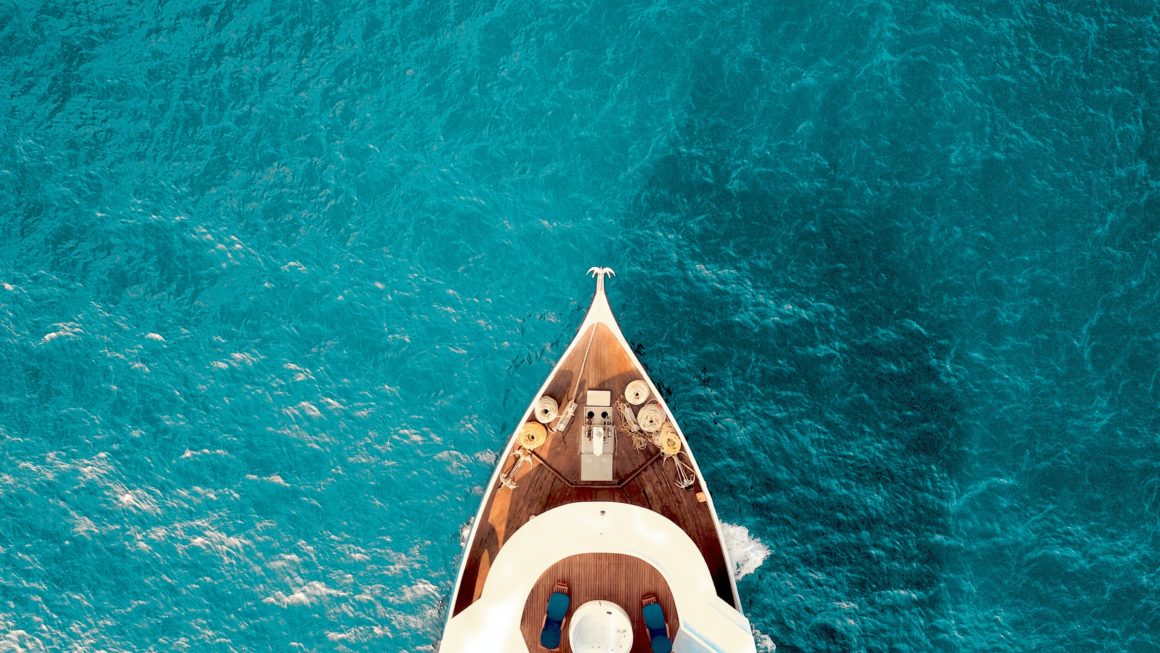 The appeal of yachting: Why do celebrities love it?
There's something about yachting that just oozes luxury, and it's no surprise that celebrities are drawn to it. Yachting offers a level of privacy and exclusivity that other vacation options simply can't match. When you're on a yacht, you can escape the prying eyes of the paparazzi and enjoy some much-needed rest and relaxation. And let's not forget about the destinations.
Celebrities love to be seen in exotic locations, and there are few places more exotic than the Caribbean or the Mediterranean. Yachting allows celebrities to explore these beautiful regions in style, while also enjoying the company of their closest friends and family. So if you're looking for a vacation option that will allow you to see the world in luxury, yachting is definitely worth considering.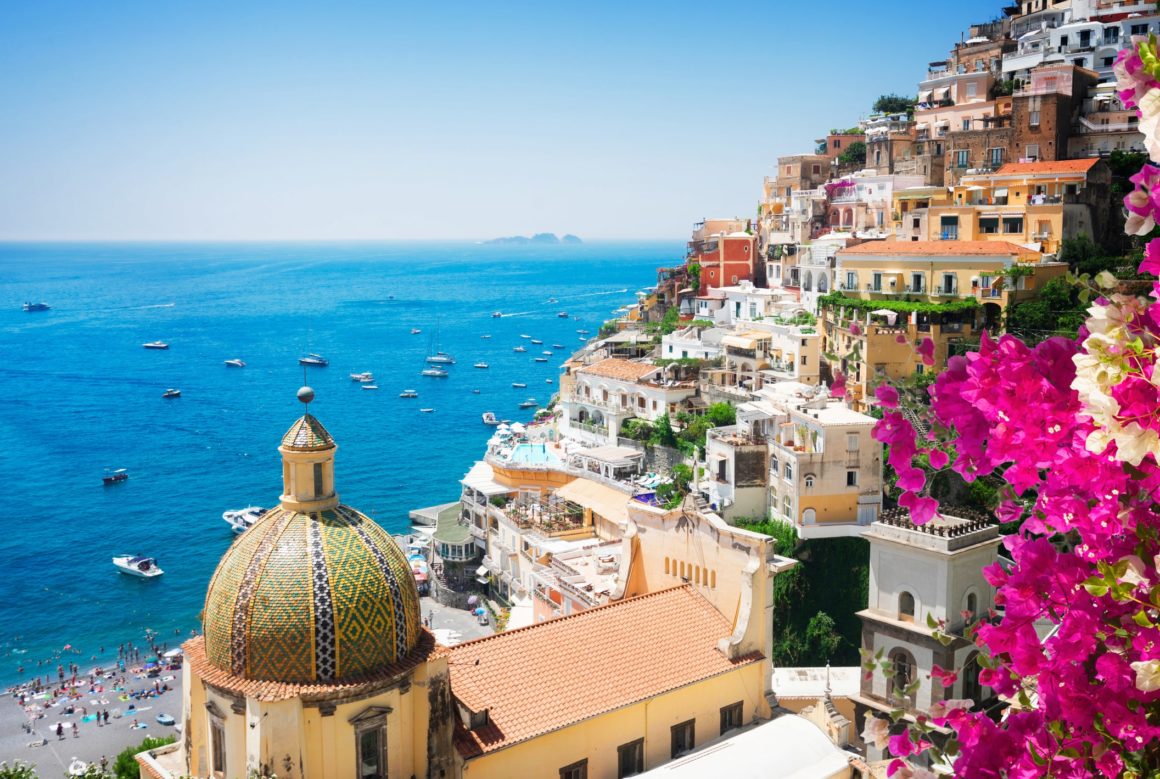 Top 4 celebrity yacht spots around the world
Whether you're searching for serene private islands, picturesque coastlines or vibrant beach towns, there is a perfect destination for everyone. Here are the top 3 celebrity yacht spots around the world to satisfy your wanderlust and experience luxury yachting like never before.
1. The French Riviera
Southern France, particularly the French Riviera, is a popular yachting destination for many celebrities. Famous personalities who enjoy yachting in the region include Leonardo DiCaprio, Brad Pitt, Angelina Jolie, the Beckhams, and many more. The area is known for its stunning scenery, glamorous atmosphere, and luxurious lifestyle. This makes it a top destination for the rich and famous. Some popular yachting spots in Southern France include Saint-Tropez, Monaco, Cannes, and Nice. Celebrities typically go yachting on the French Riviera during the warm summer months from June to September. During this time, the region comes alive with high-end events, such as the Cannes Film Festival and the Monaco Grand Prix, which attract many high-profile visitors.
2. The Caribbean
In the Caribbean, some of the most popular spots for celebrities include the Bahamas, Saint Martin, and St Barts. The Bahamas offer a blend of seclusion and luxury, with many celebrities enjoying the clear turquoise waters, secluded beaches, and top-notch amenities. Known for its vibrant nightlife, high-end dining, and stunning beaches, Saint Martin is another very popular destination. Other popular celebrity hotspots in the Caribbean include Jamaica, Antigua, and the Turks and Caicos Islands. With its warm weather, breathtaking scenery, and luxurious lifestyle, the Caribbean continues to be a top destination for celebrities looking to escape the limelight and enjoy a relaxing, sun-soaked getaway.
Many celebrities enjoy yachting in the Caribbean, including Beyoncé and Jay-Z, Kim Kardashian, Rihanna, and the Beckhams. Other famous personalities you may spot on yachts in the region include Leonardo DiCaprio, Drake, and Tom Cruise.
3. The Italian Amalfi Coast
The Amalfi Coast is a top destination for the rich and famous who enjoy yachting and sailing. This is due to its stunning scenery, turquoise waters, and luxury accommodations. Many celebrities have been known to enjoy yachting on the Amalfi Coast. This includes the likes of George Clooney, Beyoncé and Jay-Z, Kanye West, Tom Cruise, and Oprah Winfrey. Also, other famous people who have been spotted on yachts in the region include Leonardo DiCaprio, Rihanna, and David Beckham. And, we can't forget Kylie Jenner's 22nd birthday when she cruised in the Western Mediterranean onboard the famous superyacht, Tranquility. Take the same itinerary and stop by destinations like Positano and Capri before hopping over to the French Riviera.
4. The Maldives
One of the most popular celebrity yacht destinations in the Maldives. This Indian Ocean paradise is a hotspot for A-listers looking to escape the hustle and bustle of everyday life. With its crystal-clear waters and beautiful beaches, the Maldives is truly a slice of heaven on earth. Some of the celebrities who have enjoyed yacht trips to the Maldives include Beyonce, Jay-Z, David Beckham, and Kim Kardashian. Our favorite royal couple, Prince William and Kate Middleton, who spent their honeymoon aboard a luxury yacht in the Maldives back in 2011.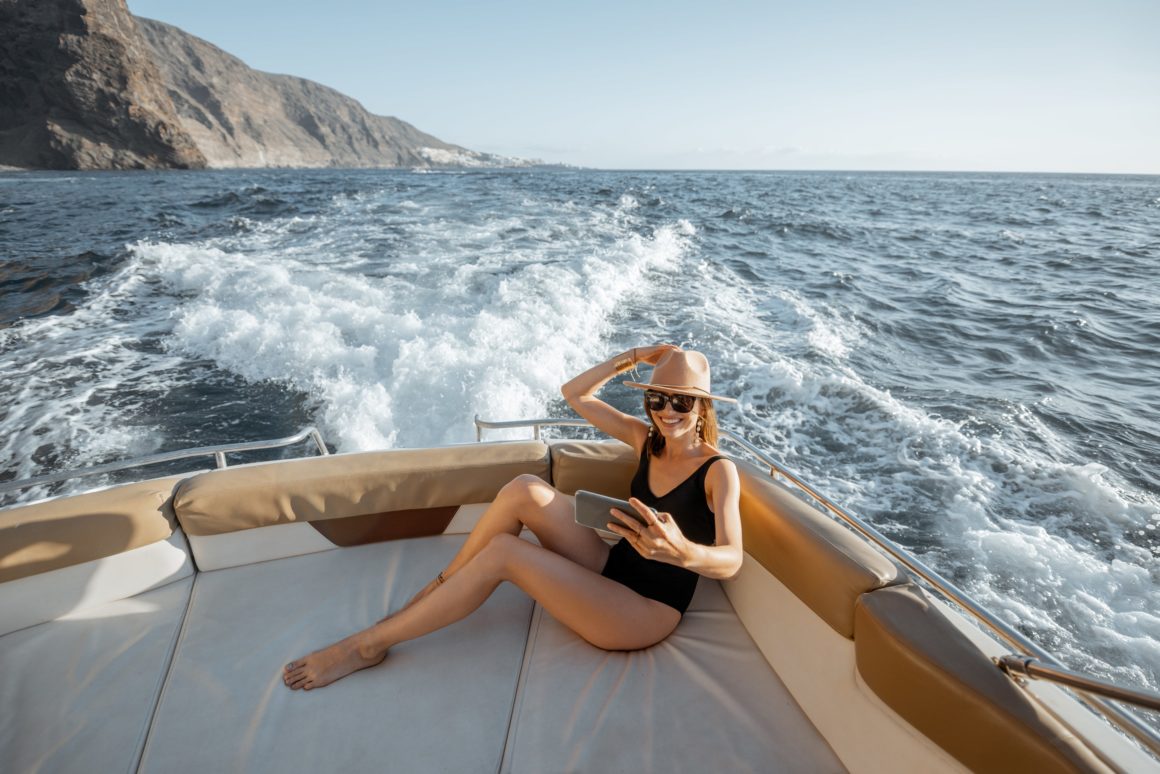 How to experience yacht life like a celebrity
If you've ever dreamed of experiencing yacht life like a celebrity, now is your chance. Keep in mind that you don't need to be an A-list celebrity to enjoy the luxury of yachting in some of the most gorgeous places in the world. Rent a boat in any of these destinations with the budget that fits you best! And, who knows, maybe you'll spot a celebrity on your day out on the crystal clear waters!
With the right destination, boat, and crew, you can have the ultimate luxury yachting experience. Whether you're looking for a romantic getaway or an adventurous sailing holiday, there is no shortage of spectacular destinations to choose from.
No matter what type of yacht adventure you're looking for, these celebrity yachting destinations will ensure that you have an unforgettable experience. So don't wait any longer – start planning your dream yacht vacation today!