Share the post "10 Destinations for an Endless Summer"
Need a sunny getaway? These warm vacation spots are sure to show you a great time all year-round!
If it is frigid and cold wherever you are, we are positive you are dreaming of a paradise where there are sunny days and warm breezes year-round. Why not stop dreaming and jump right into your paradise? Your oasis is a plane ride away! Believe it or not, these destinations exist, and you can enjoy warm weather and endless summer.
Endless summer is the perfect way to describe the blissful months spent basking in the warm sun. Spend your days lounging on the beach and evenings spent exploring the vibrant nightlife. Summer is a time for making memories that will last a lifetime.
For many, the idea of an endless summer is a pipe dream, something that exists only in movies and songs. But there are actually plenty of places around the world where you can enjoy year-round sunshine. If you're looking for a winter getaway, these destinations offer the best of both worlds: beautiful weather and plenty of things to do.
So, where should you go if you're chasing an endless summer? Here are 10 destinations for a bright and sunny vacation: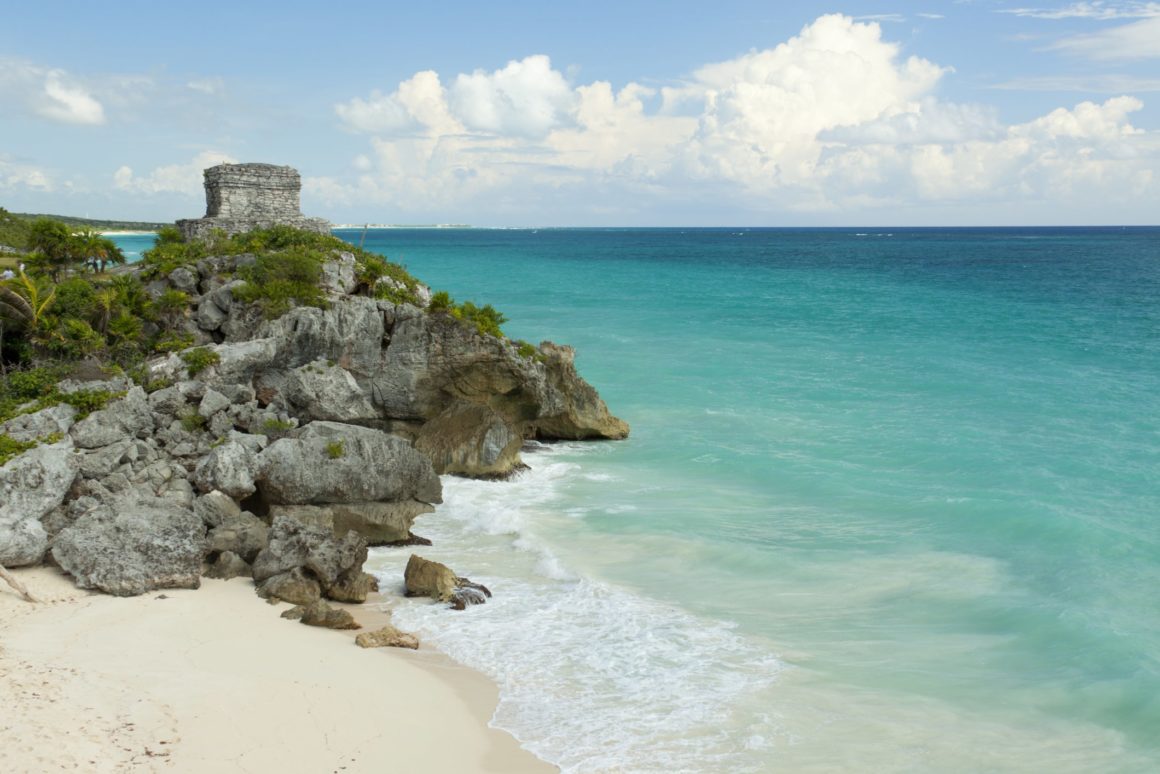 The Yucatán Peninsula
If you're looking for a warm place to visit for year-round sun, the Yucatan Peninsula is the perfect place for you. The weather in the Yucatan is tropical, with an average annual temperature of about 80 F. The average temperatures don't vary often throughout the year, but keep the wet season in mind that occurs during the summer months (June-September).
Explore the Yucatan Peninsula and its Caribbean climate by chartering a boat. Discover majestic mountains, untouched beaches, tropical forests, seaside dunes, and deserts. There are many activities to enjoy in the Yucatan, from swimming and snorkeling in the ocean to exploring Mayan ruins. 
1. Cancún
Bordering the Caribbean Sea and the Gulf of Mexico, Cancún has the best of both worlds as a world-class destination, with sunshine on average between 240 and 253 days per year. Though some months are particularly popular, Cancun's high temperatures and refreshing waters bring in thousands of tourists from all over the world.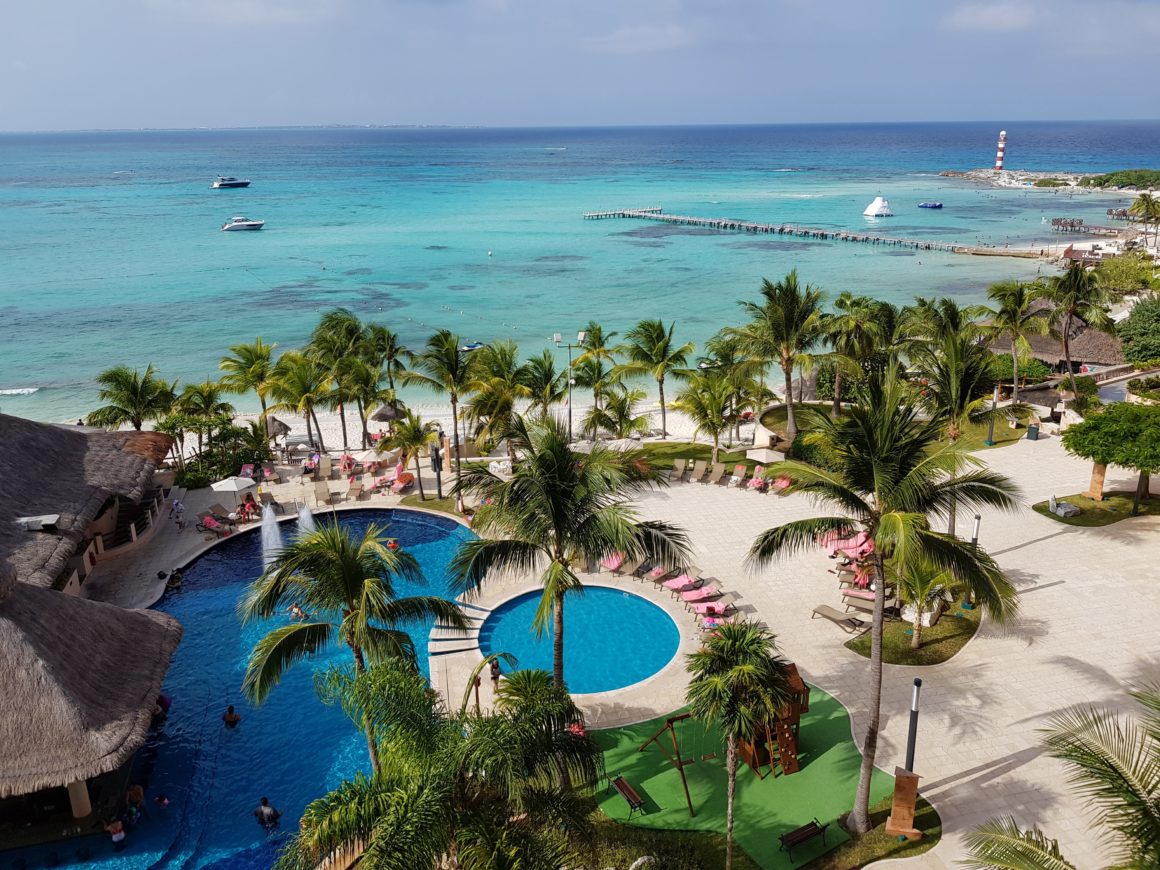 Travel is at its busiest between December and April. The weather is often sunny throughout these months, with daytime highs of about 85 F and nighttime lows that seldom go below 65 F. There are also plenty of restaurants, bars, and shops to explore as well as museums and archaeological sites nearby.
2. Tulum
Tulum is another great destination where you can explore Mayan ruins overlooking the Caribbean Sea or take a dip in one of the natural cenotes that are scattered throughout the area. There are plenty of restaurants and bars along the beach where you can grab a bite to eat or have a drink while watching the sunset over the ocean from your catamaran.
3. Playa Del Carmen
Playa Del Carmen is a great option if you're looking for nightlife as well as sun and sand during your stay. With its vibrant nightclubs and bars, it's certain to be a fun time, no matter what time of year you visit. You can rent a yacht for a day trip to Isla de Mujeres, a nearby island with stunning beaches and snorkeling.
Southern Caribbean
The Southern Caribbean is the perfect destination for year-round sun. With its warm climate and abundance of activities, it's no wonder why so many people flock here during winter. Beaches here are known for their soft white sand beaches and clear waters, perfect for swimming or just soaking up some rays.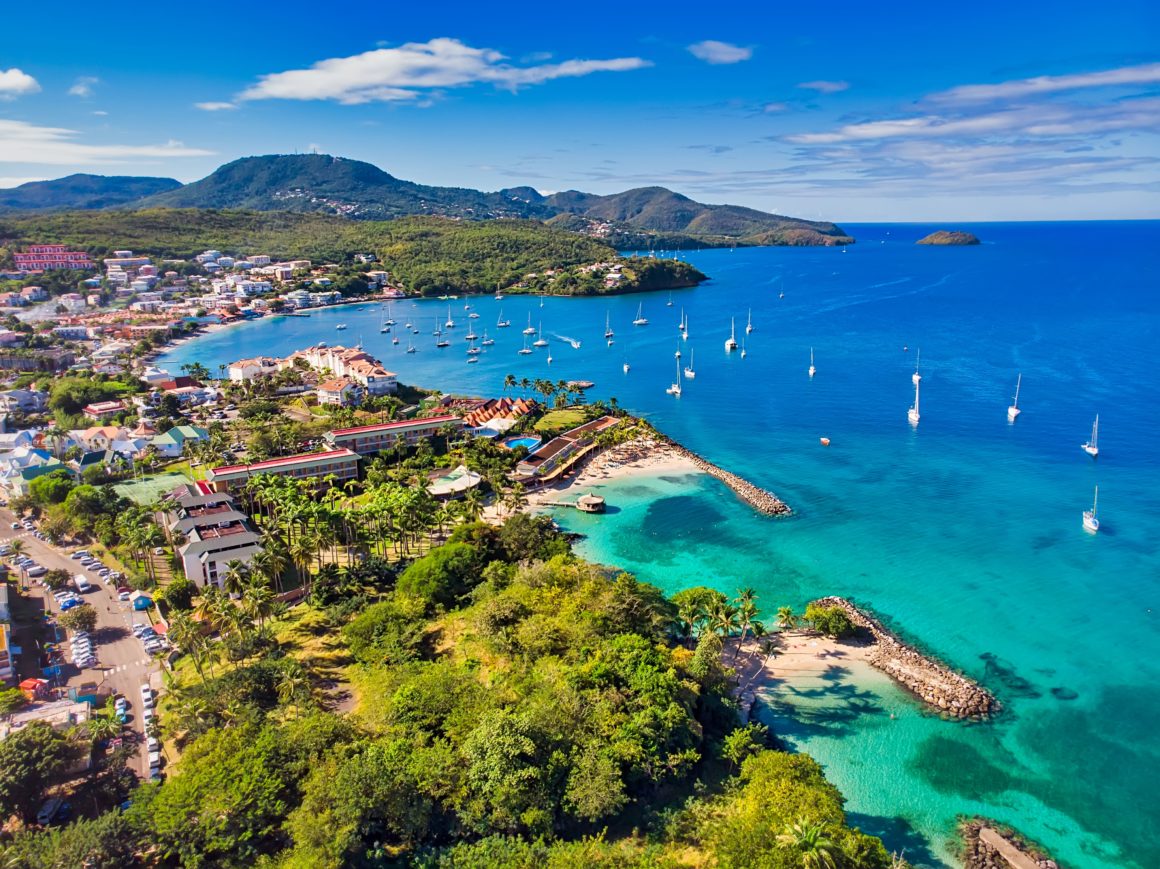 4. Martinique
Situated in the arc of the Lesser Antilles, Martinique is surrounded by the paradisiacal Caribbean Sea. Like most of the islands in the region, it offers a steep landscape that is breathtaking. Martinique enjoys a tropical climate and can be visited in all seasons. However, the best time to set sail is between December and May. During this time, the outside temperature is around 82 F, perfect for escaping the winter chill.
5. Barbados
When it comes to getting your daily dose of sunshine and vitamin D, there's no better place than Barbados. Located in the Lesser Antilles, Barbados has a tropical climate, with temperatures ranging from 75 to 85 degrees Fahrenheit throughout the year. Its beaches also offer perfect conditions for surfing, swimming, and other recreational activities. Plus, Barbados is home to a diverse culture and plenty of interesting attractions such as Harrison's Cave and St Nicholas Abbey.
6. Cartagena
Located along South America's Caribbean coast, Colombia is an ideal spot for those who want to soak up some sunshine all year round. Colombia has a tropical climate, with temperatures ranging from 70 to 90 degrees Fahrenheit throughout the year.
There are incredible coastal cities like Cartagena, where you can start your Caribbean winter vacation. Here you can enjoy pristine beaches and take part in various outdoor activities such as scuba diving or trekking in Tayrona National Park. 
7. Aruba
Aruba is one of the most popular destinations in the Southern Caribbean because it offers excellent weather conditions throughout the year. This small island off Venezuela's coast enjoys an average temperature of 82 F throughout the year with minimal rainfall during summer months, making it an ideal spot for beach days or other outdoor activities, like deep-sea fishing, swimming with seaturtles, or snorkeling!
The Canary Islands
Thanks to its year-round comfortable temperatures, the Canary Islands' climate is regarded as the best in the world. This is in addition to the fact that the archipelago experiences very little rain and has the longest daylight hours in all of Europe.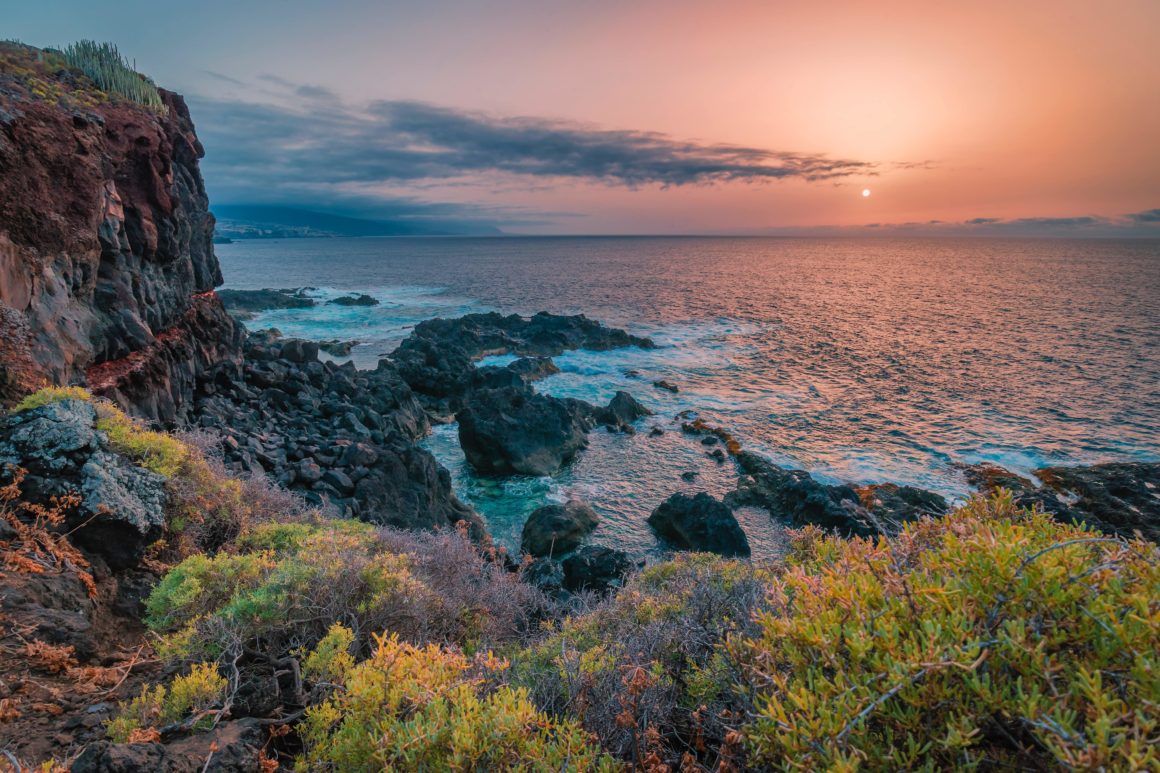 8. Tenerife
 Tenerife is one of the most striking islands of the archipelago family and is notorious for its beauty.  With its incredible climate and diverse landscape, Tenerife is a warm destination for year-round sun. There is something for everyone on this island, from the active volcano of Mount Teide to the sandy beaches of Los Cristianos. 
9. Gran Canaria
Gran Canaria is another great option for year-round sun. This island is perfect for those who want to enjoy the outdoors all year round. There are plenty of things to do on Gran Canaria, from hiking in the mountains to exploring the sand dunes at Maspalomas.
With beautiful sunny days, you will definitely want to rent a sailboat in Gran Canaria to discover the Canary Islands in the best way! But one thing is for sure, you'll need to lather up on sunscreen with all day sun rays like this.
10. Lanzarote
Lanzarote is a beautiful island with a unique volcanic landscape. It is one of the most popular tourist destinations in the Canary Islands thanks to its year-round sunny weather and average temperatures of 71 to 80 degrees Farenheit. There are plenty of things to do on Lanzarote, from exploring the lava tunnels at Cueva de los Verdes to relaxing on one of the many beautiful beaches.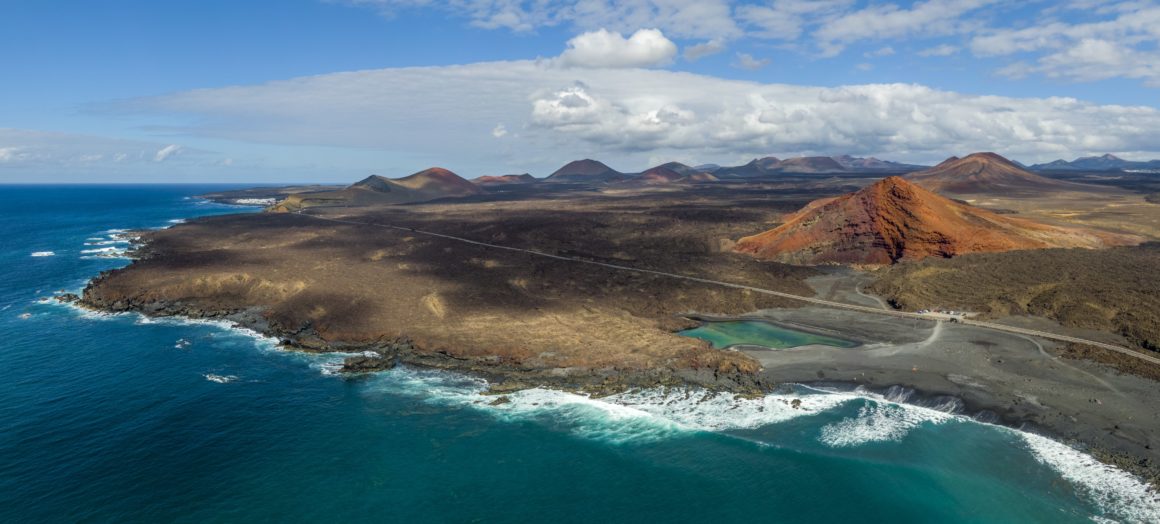 Plan your escape to an endless summer
There's nothing quite like the feeling of the sun on your skin, no matter what time of year it is. That's why a sunny getaway is always a good idea, especially if you can find a destination that has year-round sun. Other than the ones listed above, consider destinations like Thailand, Puerto Rico, or Morocco that also offer incredibly warm weather.
There are many benefits to vacationing in a place with consistent warm weather, including better mental health and a full dose of vitamin D! So, take care of yourself and start looking for a sunny escape! Be sure to check out these destinations that offer summer vibes whenever you need them. You'll be glad you did!