Austin, the quirky capital of Texas and an ideal boating destination for anyone who wants to spend a day out on the water with family and friends. The Texas Hill Country offers countless waterways in and around Austin for boaters to take advantage of. Here is Click&Boat's guide to the top beaches in Austin, as well as can't miss boating destinations.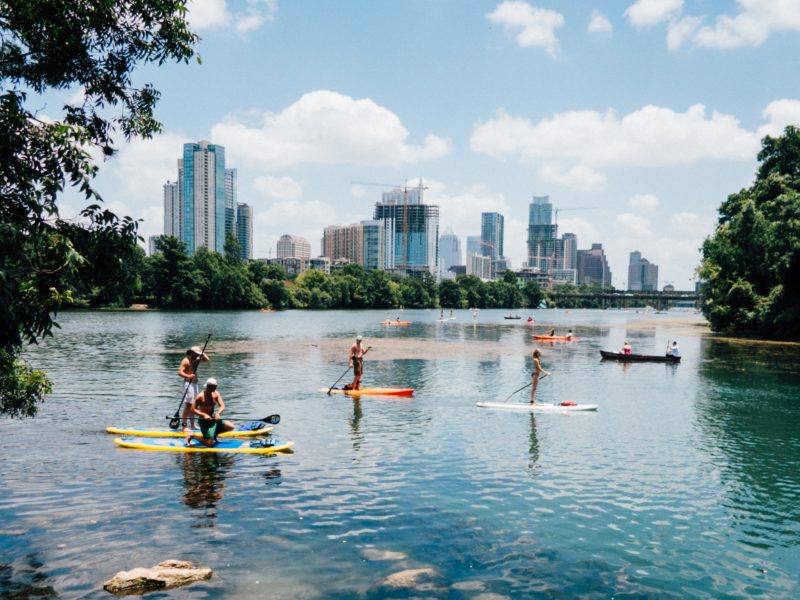 The city of Austin is a must for your next boating adventure. With its warm temperatures lasting into September and even October, boating in Austin can be enjoyed most of the year.
Those living or visiting Austin can explore the beautiful nearby lakes like Lady Bird Lake and Lake Travis, or better yet, choose to navigate along the Colorado River. For those who have a knack for bass fishing, we highly recommend Lake Walter E. Long, full of largemouth bass and bluefish. In Austin, the options are endless…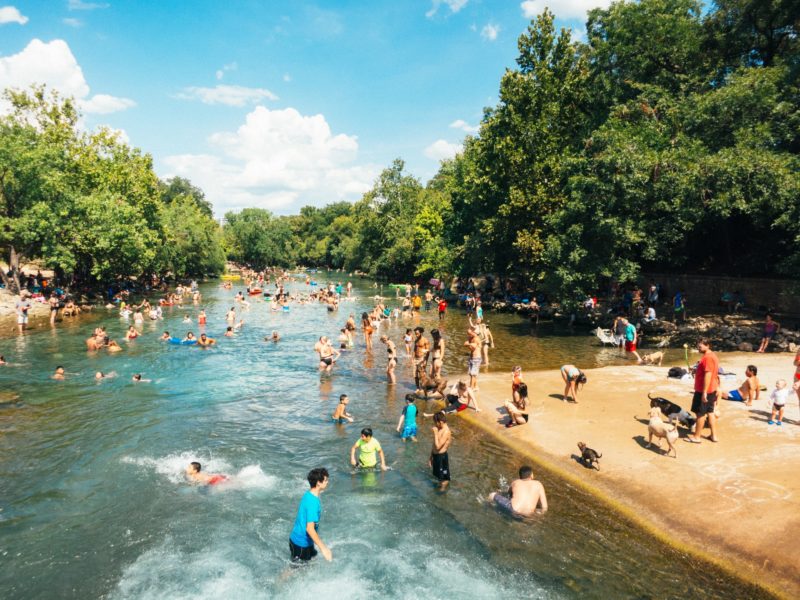 Lake Austin
For many, Lake Austin is their 'go-to' place to boat. This lake is actually a reservoir created by dams in the Lower Colorado River. With its constant water levels and stunning scenery, its the perfect spot to enjoy any motorized boat. So be sure to check out some of Click&Boat's pontoon boats available for rent in Austin.
If you plan to enjoy a day trip in Lake Austin, be sure to take advantage of the restaurant and pubs along the lake and remember that camping in the area is also an option! Nearby, Emma Long Park happens to be one of our favorite beaches in Austin.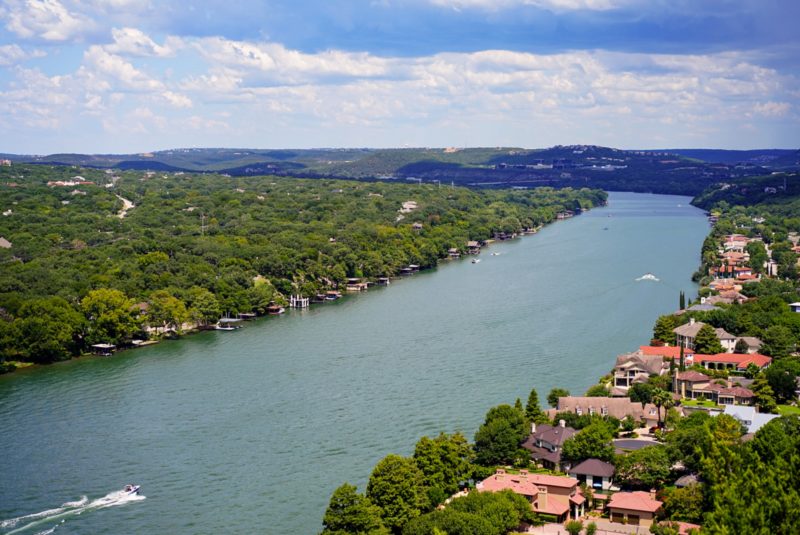 Lake Travis
We can't talk about Austin without mentioning Lake Travis. It's Austin's largest lake and a favorite for locals and visitors alike. The lake is 63 miles long and reaches depths of 210 feet- meaning plenty of room for boating, swimming and water sports. And its dreamy meandering shorelines and rocky cliffs are quite a site to see for anyone just looking to relax and soak up the sun.
Lake Travis has been considered to be the "crown jewel" of the Texas Hill County, and is the most visited freshwater vacation destination in Texas. Due to the lake's limestone bottom, the water is crystal clear year-round. It's also home to more than 20 marinas, perfect for docking'n'dining if you opt for a boat rental in Lake Travis.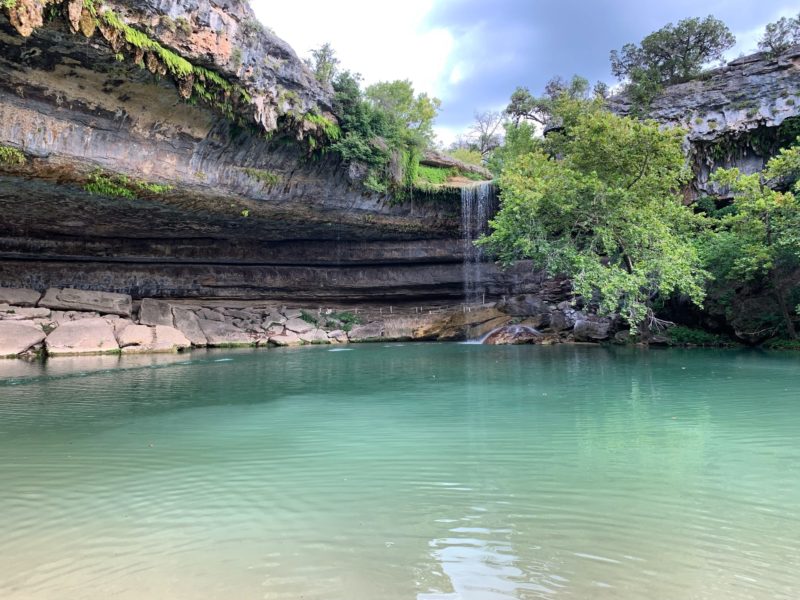 Other spots worth mentioning include the quaint little village of Volente. And close by, you can visit Volente Beach Water Park, one of the best beaches in Austin- perfect for families with small children.
Lake Travis has made our list of top lake boat rental destinations in the US and for good reason. Spots like Pace Bend, Narrow Recreation Area, Windy Point and Hippie Hollow have attracted many visitors over the years. For those interested in a day full of partying out on the water, Devil's Cove and Starnes Island are the place to be with a party boat rental.