Boating aficionados will know this already, but just in case you weren't born and raised in California, let us present to you Long Beach, a true yachting paradise that you will enjoy visiting! This seaside town and major port in Southern California offers plenty of experiences off and on the water. So here is your Click&Boat guide to discover Long Beach CA!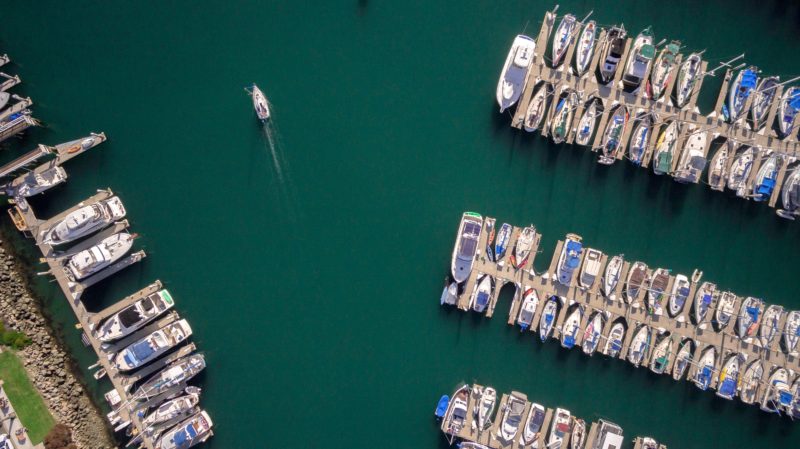 Exploring Long Beach, CA 
Dreamy Long Beach, CA is located just under 30 miles from the hustle and bustle of Los Angeles. It's the perfect destination for anyone in search of calm waters to enjoy swimming, snorkeling and lounging around in the California sun. Besides ocean front relaxation, the city offers a lot of things to see and do.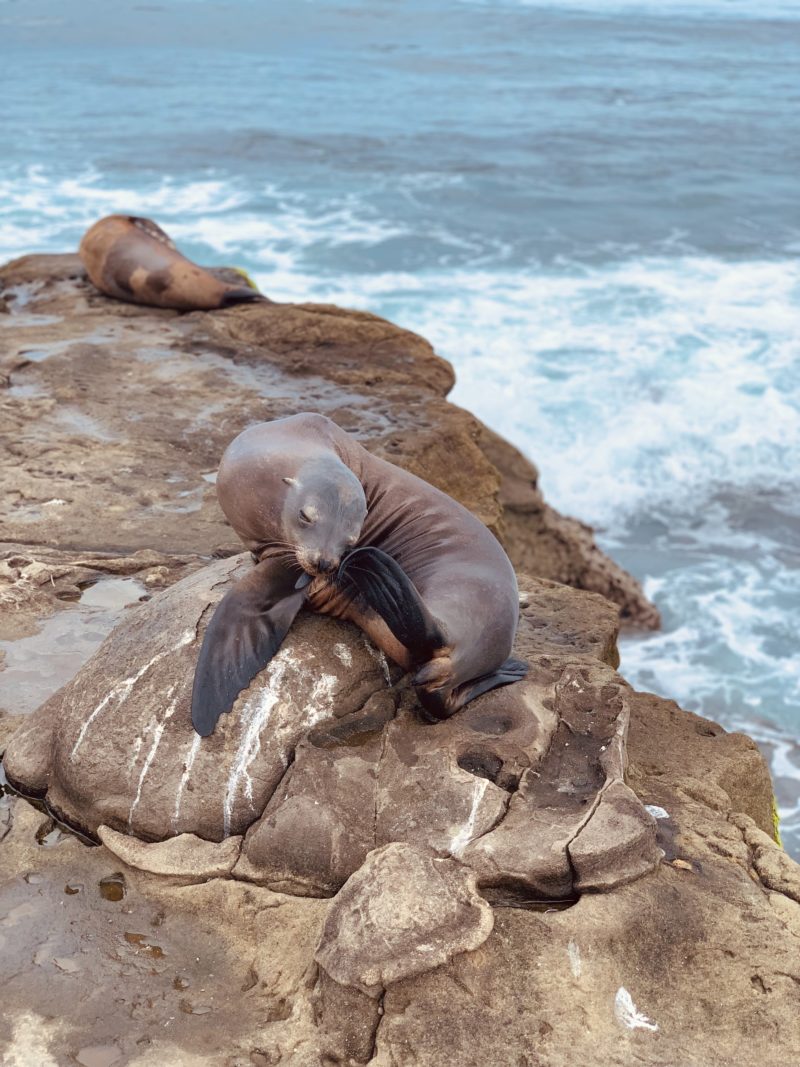 The Queen Mary, a retired ocean liner that operated from the 1930s to the 60s is definitely worth a visit in Queensway Bay. Today it not only operates as a museum but a hotel and restaurant too. For other dining options be sure to check-out historic Pine Avenue the Downtown Waterfront area. The Shoreline Village is a can't miss too, offering dining, shopping, and entertainment (live performances in the summer)!
For those interested in the local wildlife, the Aquarium of the Pacific is a must! We highly recommend its Shark Lagoon, an expansive outdoor exhibit where you might get a chance to touch a shark. But with a boat rental in Long Beach, it's just as easy to spot harbor seals relaxing on a boey or whales and dolphins a bit further out off the coast.
If you are visiting Southern California to spend time at the beach, we must recommend the following in and around Long Beach, CA: Belmont Shore Beach, Rosie's Dog Beach, Junipero Cherry Beach, Alamitos Bay Beach, Seal Beach and Peninsula Beach.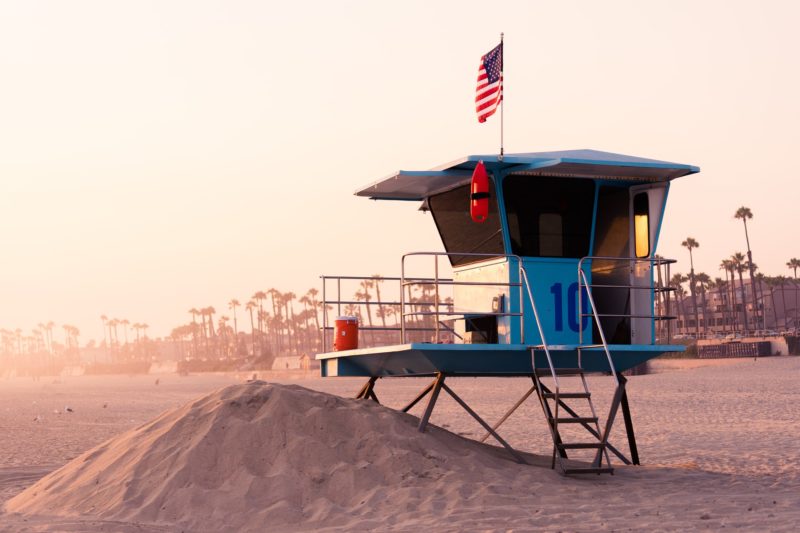 Sailing in Long Beach 
With a boat rental in Long Beach, there are plenty of boating opportunities to take advantage of…
Naples 
Sail along the California coastline to Naples, which is sure to remind you of Venice, Italy with its iconic canals. The Naples neighborhood is made up of three islands that are interlinked with canals, boasting Italian architecture. Just like in Venice, you can take your own gondola tour!
Santa Catalina Island
This famous yachting hub attracts travelers from all over the world due to its European-esque flare and breath-taking views. Located only 22 miles off the coast of California, boat trip to Avalon or Two Harbors will be nothing short of heavenly beaches, fresh food, and plenty of activities- paddle boarding, hiking the Trans Catalina Trail, scuba diving in the magical kelp forests, etc. With its +700 moorings, it is no wonder that during the summer months, Santa Catalina Island is home to some of SoCal's most impressive yachts.
Newport Beach 
To the south of Long Beach, CA, is trendy Newport Beach. From the endless activities of water sports, fishing, and surfing out on the water, to its exciting harbor front, Newport has it all. Explore Balboa Island, home to delicious bistros and chic boutiques or choose to enjoy a dock'n'dine experience in the harbor.
Did we mention the seaside landscapes were stunning? Discover Crescent Bay from the deck of a boat, nestles between cliffs- making it the perfect spot to snorkel, swim and relax. In the Laguna area, explore Emerald Bay and Three Arch Bay too!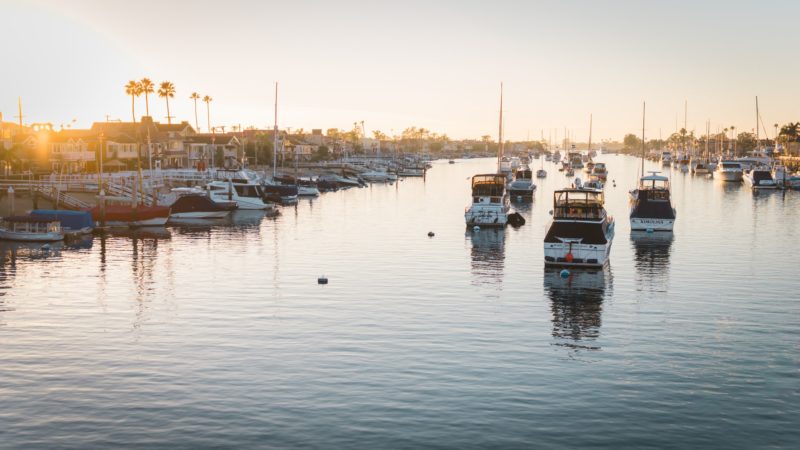 Rainbow Harbor 
Nestled between Shoreline Village and the Aquarium of the Pacific, Rainbow Harbor is the local hangout. With your boat rental dock'n'dine at one of the many restaurants or perhaps check-out some shops when you come ashore. Lighthouses worth seeing include Lions Lighthouse and Rainbow Harbor Marina Lighthouse.
San Diego
The sunny city of San Diego is located just before Mexico's border. Out on the water, you can enjoy boating in Mission Bay and the San Diego Bay, home to submarines and large ships. There are plenty of nearby dreamy beaches and picturesque coves to check-out too.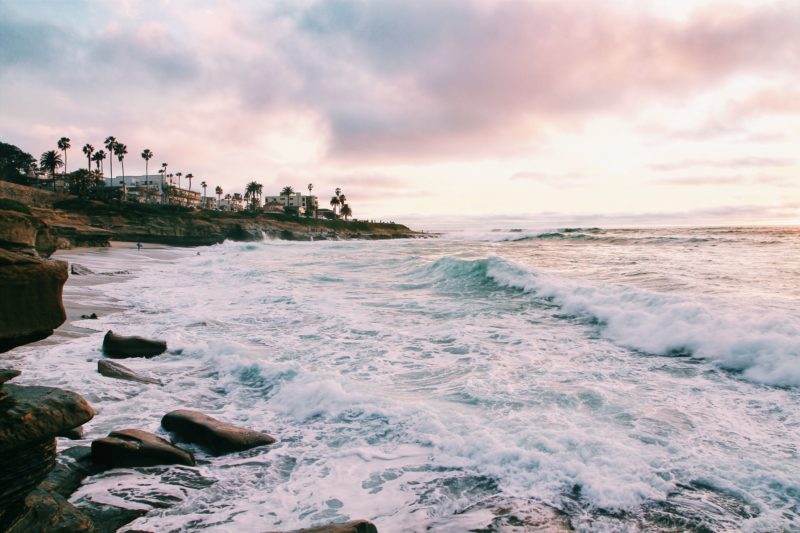 Coronado Island is an absolute must, from its charming downtown full of places to shop and eat to its beaches. Coronado Beach is a popular hangout for its white sands and stunning views. La Jolla Cove and its Shores of turquoise waters are the ideal spot for sunbathing, swimming, and exploring marine life.
Los Angeles
From Long Beach CA, set out on a weekend escape by sailing north towards Los Angeles and dock in Marina del Rey. LA, the center of America's music, tv, and motion picture promises just as much out on the water. Marina del Rey, the largest manmade small-craft harbor in the United States, is perfect stop over if you are interested in continuing to San Francisco.