Share the post "A different type of Costa Rica Vacation"
Have you ever wanted to take a Costa Rica vacation but are not sure where? Or not sure what resort to stay in to make the most of your time exploring Costa Rica's coasts? Click&Boat has the best solution for you! Enjoy a boat rental in Costa Rica and have your own moving resort. A perfect Costa Rica vacation jam-packed exploring the cities on the coast, beaches, snorkeling, and of course, sharing the special experience with your family or friends! 
Here is our guide on some beautiful cities on the coast to explore onboard!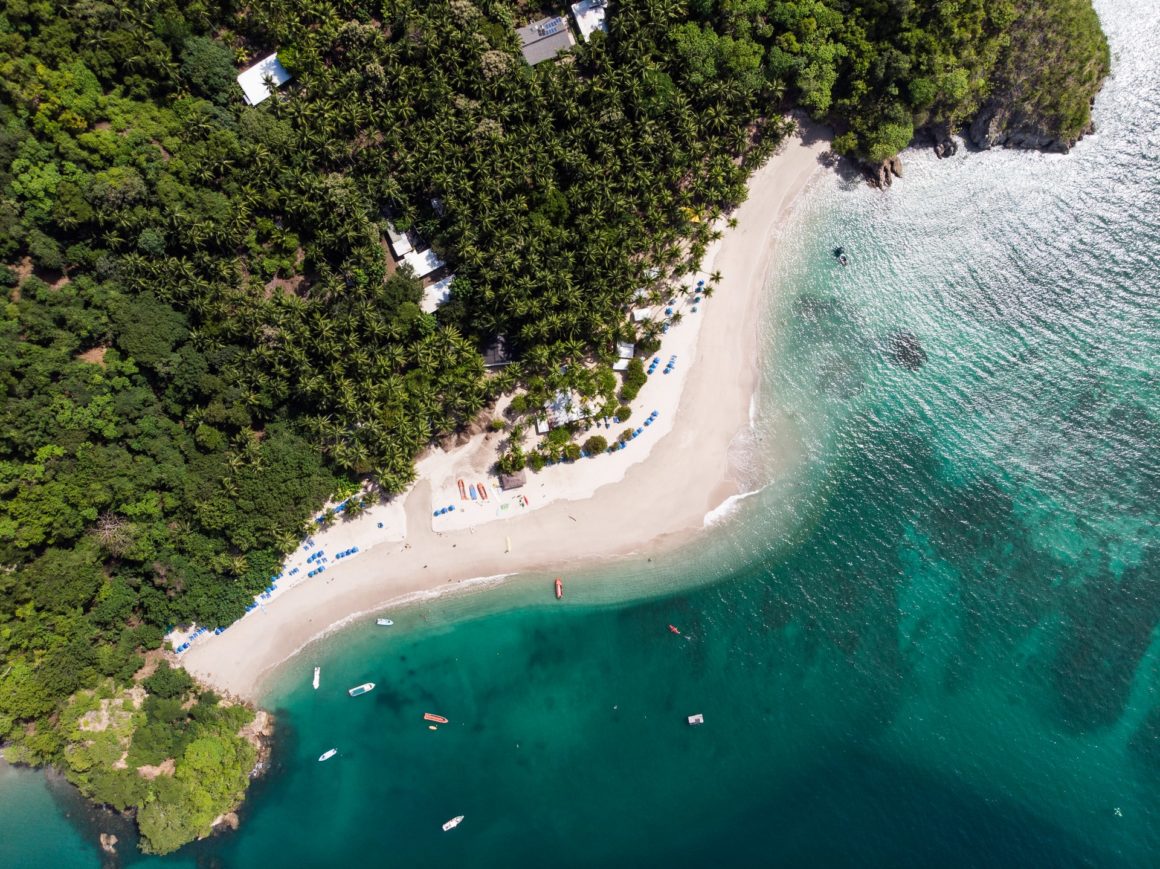 Jaco: Energetic & Carefree
The energetic and beautiful beach town, Jaco is known for its carefree party atmosphere and exceptional aquatic activities. Strips of sandy beaches with lush mountainous jungles overlooking the shores and greeting you onboard. Animated with life, this is a loved travel destination for both families with kids, friends looking for adrenaline-seeking adventures, and even watersport activities such as kayaking, deep-fishing, and surfing! 
Jaco's picturesque beaches are gorgeous and renting a boat in Costa Rica will allow you to explore the area at your own pace! Enjoy sea kayaking, snorkeling, and head to Tortuga Island!
The best beaches in Jaco include Playa Jaco and Herradura Beach.
Herradura Beach is the perfect escape during your Costa Rica vacation! The calm, crystal clear waters are perfect for swimming. Rolling mountains, aqua-green waters, and black-sand beaches make this beach an unmatched paradise. Are you a fishing enthusiast? Then you've come to the right place! This is the top of the big game fishing destinations with 40-pound dorados, 300-pound yellowfin tuna, and big Pacific sailfish you can find!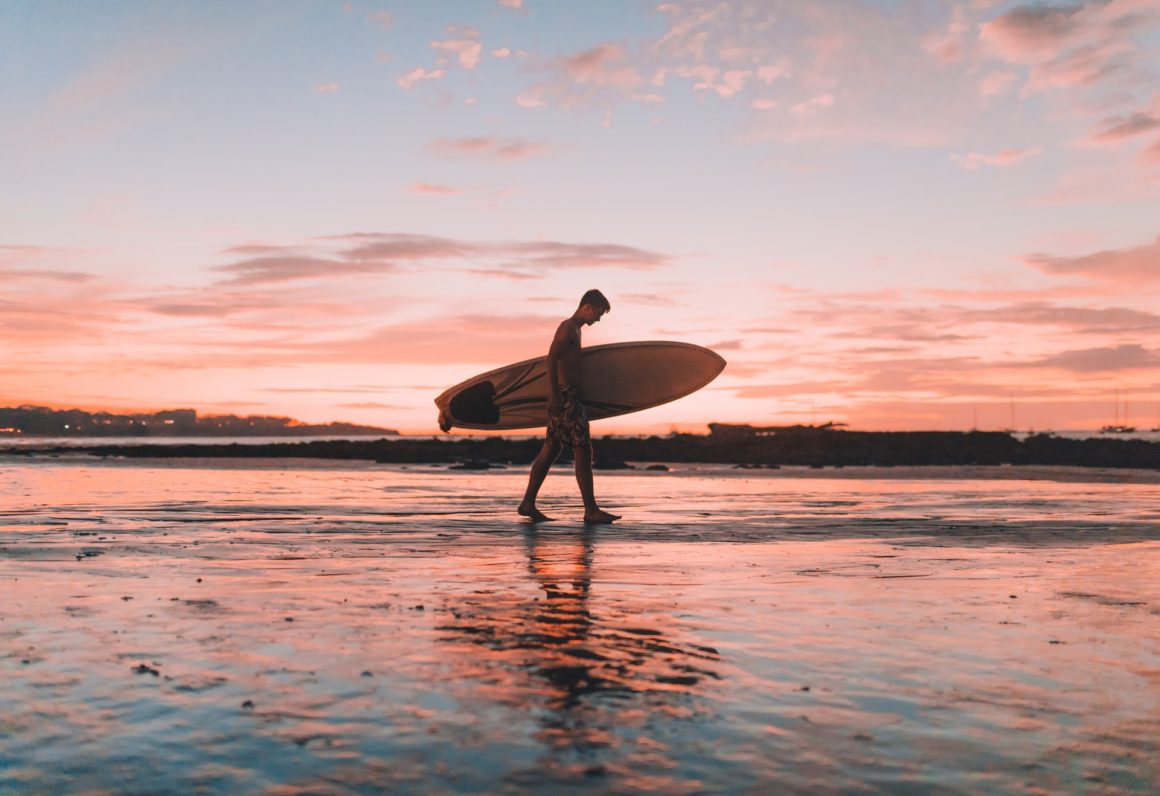 Tamarindo: Laid-back Surf town
Formerly a quiet fishing village, Tamarindo has beautiful beaches and everything you could ever want. This tropical paradise is a multicultural hotspot and is the most accessible location along the northern Pacific coast of Costa Rica. With so much to offer in terms of amenities, there is surf, white-washed sand, good food, music, and amazing people. Who wouldn't want to enjoy this white sand and warm blue water?
Part of a bay formed by a cape, Tamarindo Beach is one of the most beautiful beaches for your Costa Rica vacation. Onboard, you will enjoy the views of the leatherback turtle, the beaches in the park, and maybe even see some turtles hatch in the major nesting sites! Filled with nature and wildlife, on the shore you may also see Howler Monkeys, Iguanas, Parrots, and more! Not to mention, the waters are calm perfect for snorkeling or kayaking! There are plenty of fish, corals, urchins, seagrass, sea turtles, and even stingrays!
Santa Teresa: Surfer's paradise
This beach, surf, and nature-lovers paradise is a must-visit during your boat rental in Costa Rica. Santa Teresa is filled with white sand beaches and great surfing conditions, attracting travelers from all over each year. There is a laid-back, surfer, hippie type of feel to this town, with amazing restaurants, buzzing nightlife, and much more. If you are interested in surfing, this is the spot for you! You will end your day with a big smile on your face.
The Pacific waters' waves range from moderate to strong, welcoming surfers from any level! The surfing conditions are also great all year round, though the best time to visit is from May to December. This is the tropical rainy season and the waves are at their peak for professional surfers.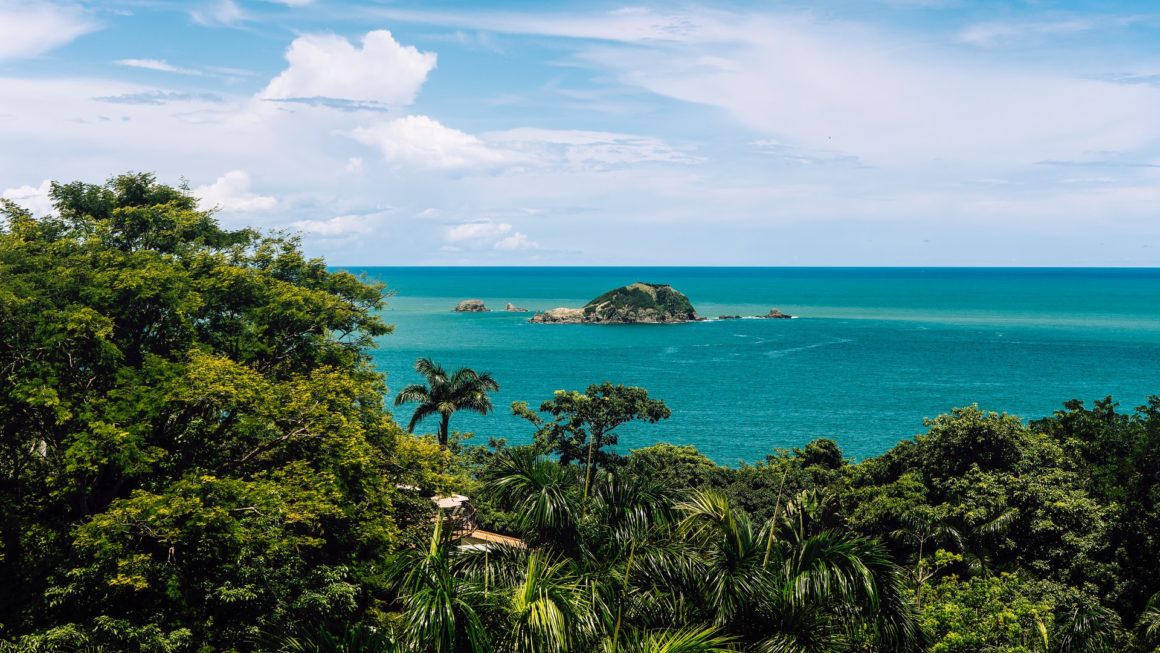 Puerto Viejo: Beach-hopping dream
The less touristy, Puerto Viejo, is another great place to visit during your Costa Rica vacation. The notorious, laid-back vibe locals live in a slow-paced life, and beach hopping paradise is one of a kind. Sparkling white sand, bright turquoise waters, and swaying palm trees will greet you when you anchor down on the Puerto Viejo beaches.
Some beaches you can visit on your beach hopping through Puerto Viejo is Playa Cocles, Playa Chiquita, Playa Blanca and Playa Vargas. Then why not visit the black sand beach? Playa Negra is a black sand beach with a mile-long stretch walk where you most likely would not see anyone. Just imagine mooring on a beach without anyone! A true paradise for those looking for a relaxing place to anchor down and listen to the waves and animals that surround you. 
Enjoy Costa Rica your own way!