Share the post "Tampa Beaches & Islands to Explore Onboard"
Sunshine State is calling! This time we are onboard exploring the beautiful picturesque scenery of Tampa. With an average of 361 days of sunshine per year, Tampa beaches are rated highly for both a relaxing vacation and outdoor enthusiasts looking for an adventure.
Click&Boat gives you a range of different boat types to choose from depending on the type of vacation you are looking for. Are you searching for a one-day exploration to visit the different islands and beaches in the area? Then you should check out the motorboat rentals in Tampa! Or are you searching for a weekend getaway visiting Florida's coast, the best white-sand beaches and even try to spot some dolphins and manatees? Then why not look for a sailboat, yacht or catamaran! Each boat has its own unique benefit and gives you the freedom to explore Tampa beaches at your own pace and leisure!
Here is a guide for places to go near Tampa with your boat rental! Starting from the southern point up to the north!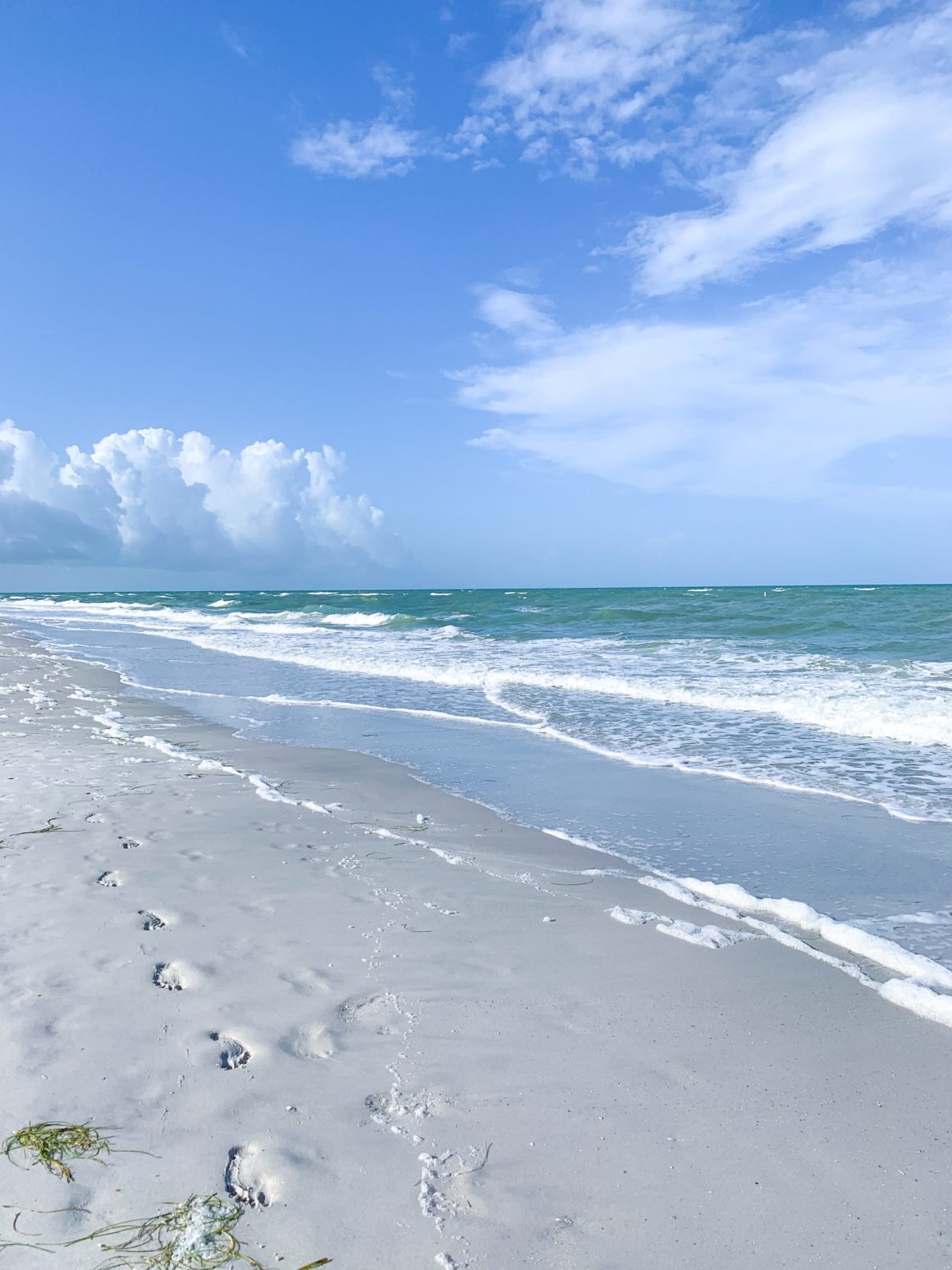 Treasure Island
In the Gulf of Mexico, Treasure Island is a barrier island. The city is 5.3 square miles, of which 3.5 miles is made up of water! Locals get to indulge on the beach basically on their doorstep. The island's beaches are not crowded compared to the beaches on the coast of Florida. This makes it the perfect place to relax and enjoy the sunshine in peace!
Close by, with your boat rental in Tampa, it will be easy to check out the best beaches for snorkelling! One of the best places is St Pete Beach! Shell Key Preserve has plenty of aquatic life to discover. You can find sea urchins, rare whelks, and scallops all covering the ocean floor. There are even horseshoe crabs and starfish with secluded islands!
Another favourite is Egmont Key State Park! It is a unique snorkelling area with the possibility to see both friendly dolphins and fort ruins! These waters are also home to octopuses, snappers, crabs and shrimp. Not to mention, that you can find sea turtles breeding!
Sand Key Park
A tranquil, beautiful park offers visitors access to both white sand and a boardwalk and nature trail. Get the best of both worlds, whether you want to enjoy a dip in the water or take a break and go walking down the nature trail. The best thing to do is to view Florida wildlife! Plan your vacation well and observe the sea turtles nesting and baby turtles hatching on the beach!
This barrier island, found just south of Clearwater Beach is considered to be one of the best choices for kids and families in the Tampa area! The beach isn't too crowded making it a great area to keep your family comfortable. The peaceful and beautiful waterfront has impressive ocean views where you can build sandcastles, swim, and even bring your dog!
Clearwater Beach
The best and closest beach in Tampa is Clearwater beach! The impeccable beaches and inviting waters have a small-town atmosphere! Crystal clear water, white sands and perfectly calm for kids to play make this a great beach for both families and friends visiting with their boat rental. Start your boat rental there and visit the alluring islands, beaches and national parks. You can go snorkelling, enjoy a delightful meal on your yacht watching the sunset and even head to sandbars and meet other people!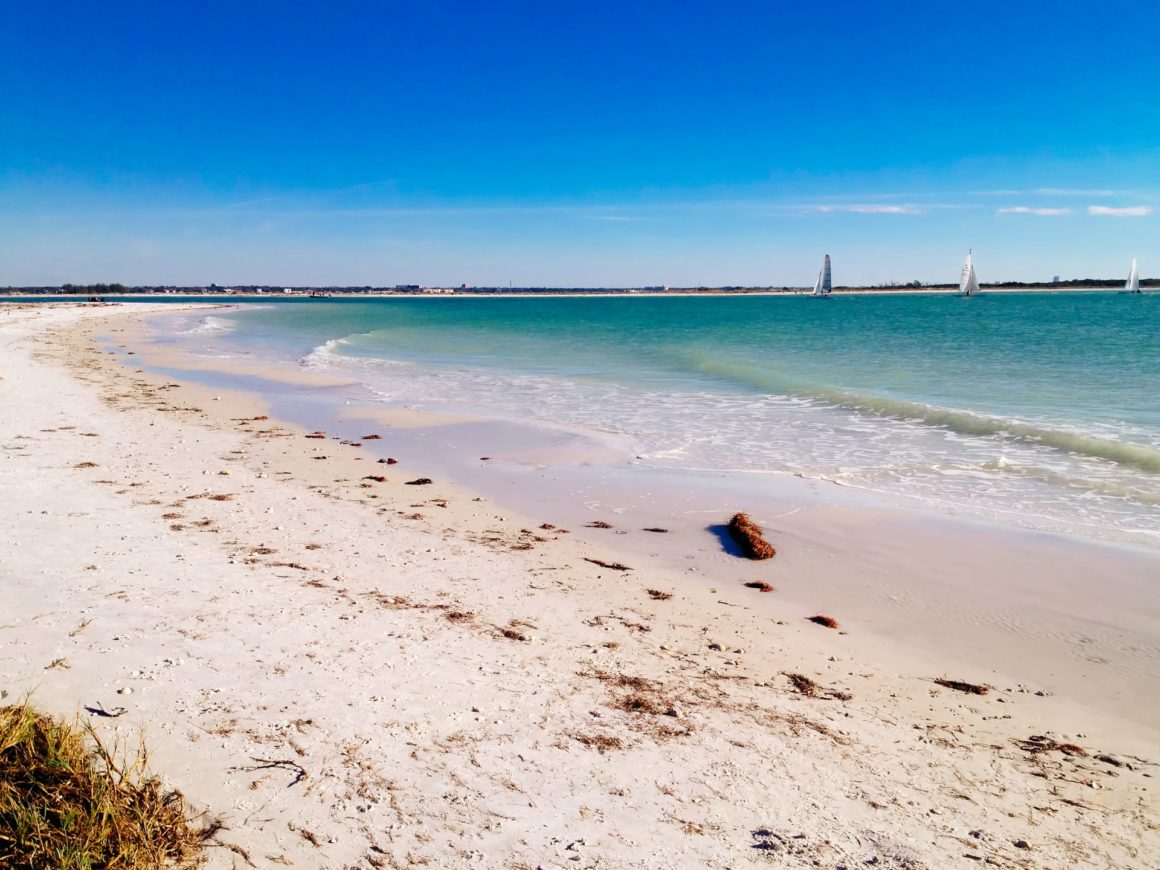 Honeymoon Island State Park
Are you looking for a romantic getaway with your partner? You've found the place! White sand beaches, glorious sunsets, and not to mention a paradise for bird watching!
Another beautiful beach to visit near Clearwater! This is easily one of the best things to do in Tampa. A four-mile calm water beach with pine forests and clear water! This is one of the best-loved state parks in Florida, with many popular activities for both you and your family to enjoy! From swimming, fishing, shelling, and paddling, you're sure to enjoy the area!
If you are also interested in surfing this is a great place! Surfing is allowed and is pretty good by bathhouse 3! Likewise, if you want to go fishing, you can find flounder, snook, trout, redfish, snapper, whiting, sheepshead, pompano, cobia, and tarpon! A fishing license may be required so make sure to ask the boat owner for details.
Are you looking for a romantic getaway with your partner? You've found the place!
With so many places to visit in Florida, you have complete freedom onboard to go where you want and when you want! Discover Florida your way.