Share the post "Spring Break Boating Vacation: US Virgin Islands"
Looking for an unforgettable spring break experience?
How do white sandy beaches, crystal clear water, lush green coastlines, and perfect sailing conditions sound? Good? Then look no further for spring break ideas! We have found the perfect location and activity!
Take your spring break to the next level by taking it out onto the water! Imagine, an unforgettable boating vacation in the gorgeous US Virgin Islands!
Turn your spring break in the US Virgin Islands into a memorable one by making it a boating vacation!
When is spring break? Depending on the year, spring break can fall sometime in March or April; the perfect time to go to the US Virgin Islands!
US Virgin Islands: Known as America's Caribbean Paradise, the US Virgin Islands is the ideal quick getaway location for US citizens! Not only because flights to the US Virgin Islands are relatively inexpensive, but also because it is a US territory, meaning you don't need a passport to go!
So what are you waiting for? Get to know this group of islands in the best way possible by renting a boat and turning your spring break into a boating vacation!
With over 50 islands and cays, you are sure to find an abundance of unique locations to discover and memorable things to do during your travels.
To get you started on your planning, we've come up with our top unmissable spots and activities in the US Virgin Islands!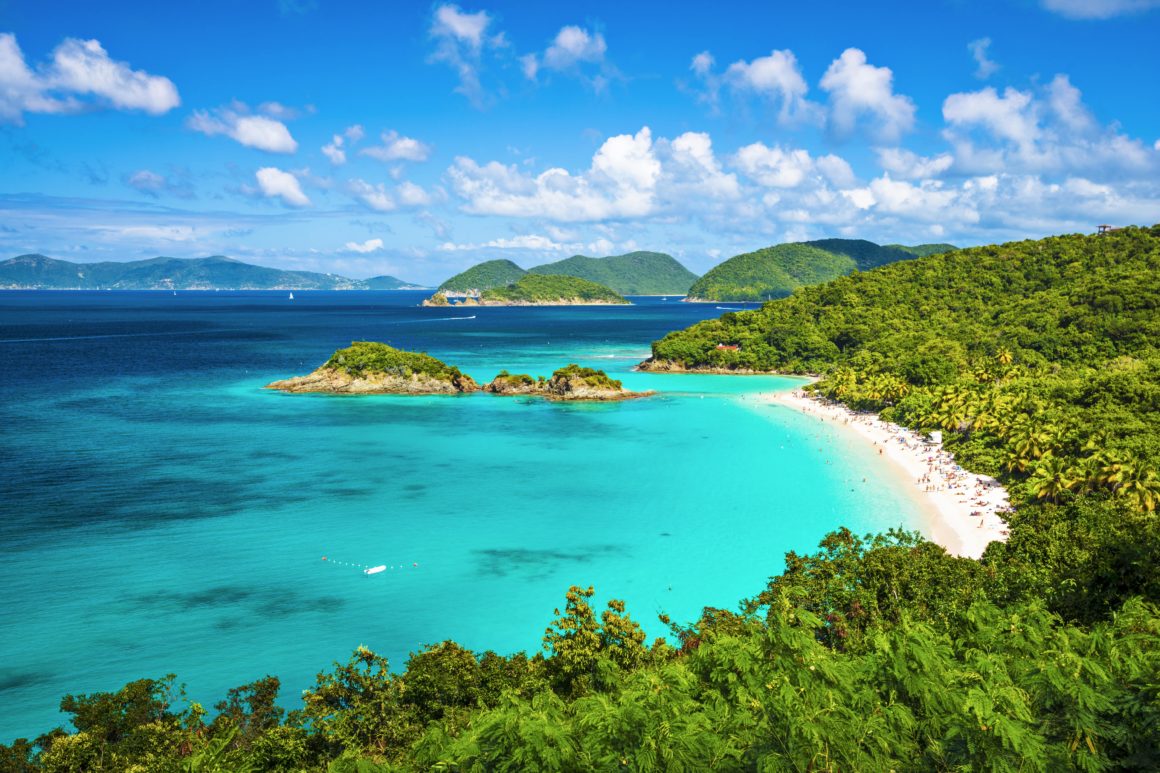 For the nature lovers🌴
The landscape and climate of the Virgin Islands are perfect for outdoor adventures either alone or in a group. Hop on your boat in the early morning and sail to St. John, US Virgin Islands to explore the tropical paradise. 
Over half of St. John is covered by the Virgin Islands National Park. It is surely the perfect place for going on a long hike and discovering the unique ecosystem of the island. Of the many trails on the island, the Cinnamon Bay loop trail is a great one to go on! Its boardwalk makes it accessible to everyone so the whole family can enjoy it. For more adventurous vacationers, take the strenuous Cinnamon Bay Trail early in the day. The starting point is located east of the ruins of the historic Cinnamon Bay Sugar Plantation. During this 1-mile uphill hike, through a lush forest full of mango, guava berry, kapok, genip, and mammee apple trees. While on your hike, if you veer off the trail and visit the ruins of the historic house, American Hill.
For the water sports enthusiasts 🏄
From the capital, Charlotte Amalie, pick up your fully-equipped vacation boat rental. From there, sail out and drop anchor in one of the many coves in the area. Enjoy the tranquility of your almost-secret location and fish for marlin, mahi mahi, or tuna while watching the sunset.
Grab a paddle board or kayak and head into the Caribbean waters filled with stunning marine life. Pull on a pair of snorkels and dive straight into the pristine water to discover the colorful coral and fish.
The best part of having your own private boat during your vacation is that you are in charge. You can sail around and explore secluded islands, find hidden harbors, and take your time. With a captain on board, you will also be able to sail around stress-free.
For the nightlife aficionados 🍹
St. Croix, US Virgin Islands is the largest of the three main territories. This stunning island is known for its quiet beaches, lively downtown, and vibrant nightlife. Whether you're looking for great dining options or an exciting night out, St. Croix is guaranteed to have what you're looking for and more!
Christiansted and Frederiksted are two main cities on the island of St. Croix, each offering distinct things to do and places to stay. Both are deserving of being at the top of your spring break destinations list! On one hand, Christiansted is filled with bars, shopping, and fine dining; perfect for docking your boat in the afternoon and spending your evening and night in the area.
On the other hand, Frederiksted is a quieter city filled with museums, art galleries, and rich cultural history. In the city, visit a few art galleries before heading over to one of the many tiki bars for happy hour. If you're looking for a mix of charming and modern, sail over to Cruz Bay on St. John's island. Known for being the economic and social hub of the island, this area of St. John is brimming with restaurants and bars, both casual and fine dining options.
For the culture seekers 🔍
If you're craving the full experience of visiting the US Virgin Islands, you cannot miss out on sailing to St. Thomas. The laid-back atmosphere and rich culture of this island make it the perfect place to mingle with the locals and try out the cuisine of the islands. On St. Thomas, locals are always eager to share their culture and knowledge of the area with visitors. Try to ask a local or the captain of your boat rental for restaurant recommendations!
The island of St. Thomas is also great for those who are seeking to only sail around one island during their spring break. Here, not only will you get to experience the colorful culture, but you will also be able to scuba dive, lay on beautiful beaches, and enjoy the spectacular nightlife.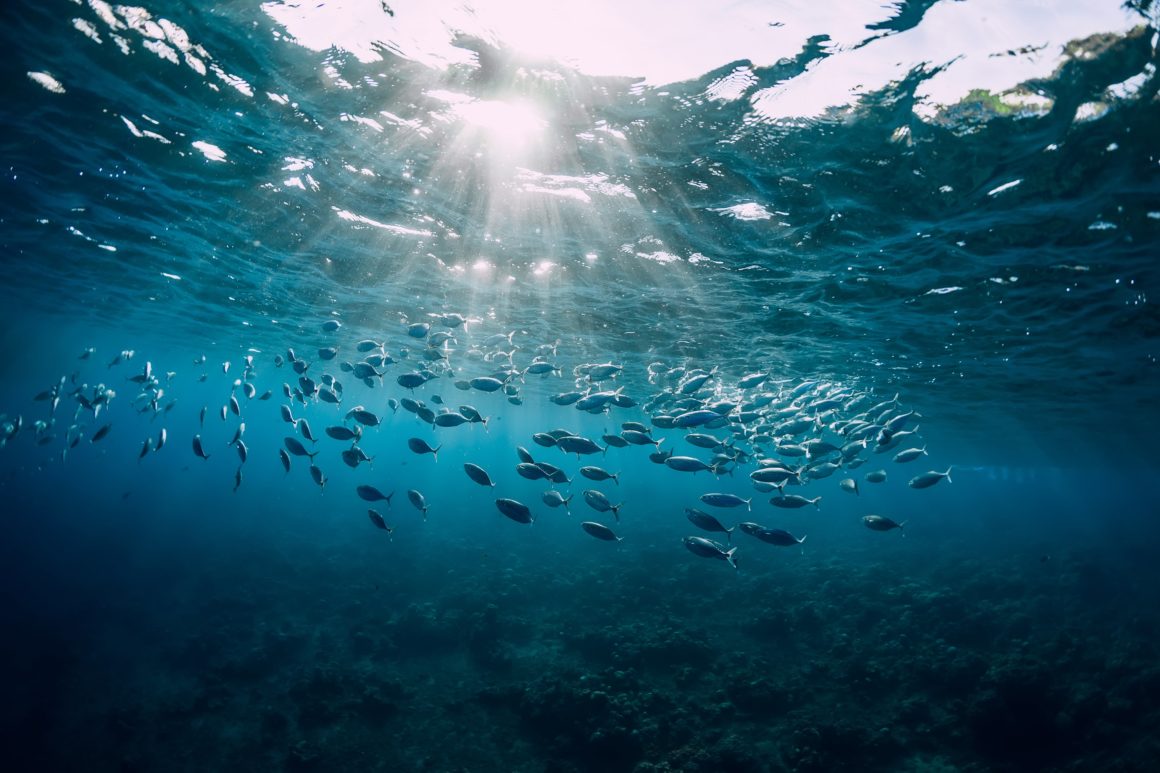 With so many possibilities for spring break, the best way to pick a destination is to decide what you would like to do and go from there. What remains a certainty is that a boating vacation for spring break is the key to making your week off one for the books! And with boat rentals available almost anywhere in the world, you are sure to find something that will make your dream vacation a reality!