Share the post "Why You Should Spend Your Spring Break Abroad"
From immersing yourself in a new language to sampling local cuisine, spending your spring break abroad is the perfect way to make lasting memories.
If you're looking for an adventure this Spring Break, why not consider spending your break abroad? While there are plenty of fun domestic destinations to explore, there's something special about exploring the world and experiencing a different culture.
Not only will you get to experience a new country, but you'll also get the chance to explore some of the world's most amazing boating destinations.  Whether you decide to charter a yacht or explore by jetski, there are plenty of incredible destinations that offer memorable experiences. From sailing around the Cyclades to cruising along the Caribbean islands, boating is an activity that knows no borders and is fun for everyone.
International boating gives you the chance to see some of the world's most beautiful places from a unique perspective. Imagine taking in Santorini's colors and sights from a sailboat or getting up close and personal with exotic wildlife while jet skiing in Cabo San Lucas. Or maybe you dream of exploring the crystal clear waters of the Bahamas – whatever your boating wishes may be, you are sure to have the most unique spring break experience when going on an international charter.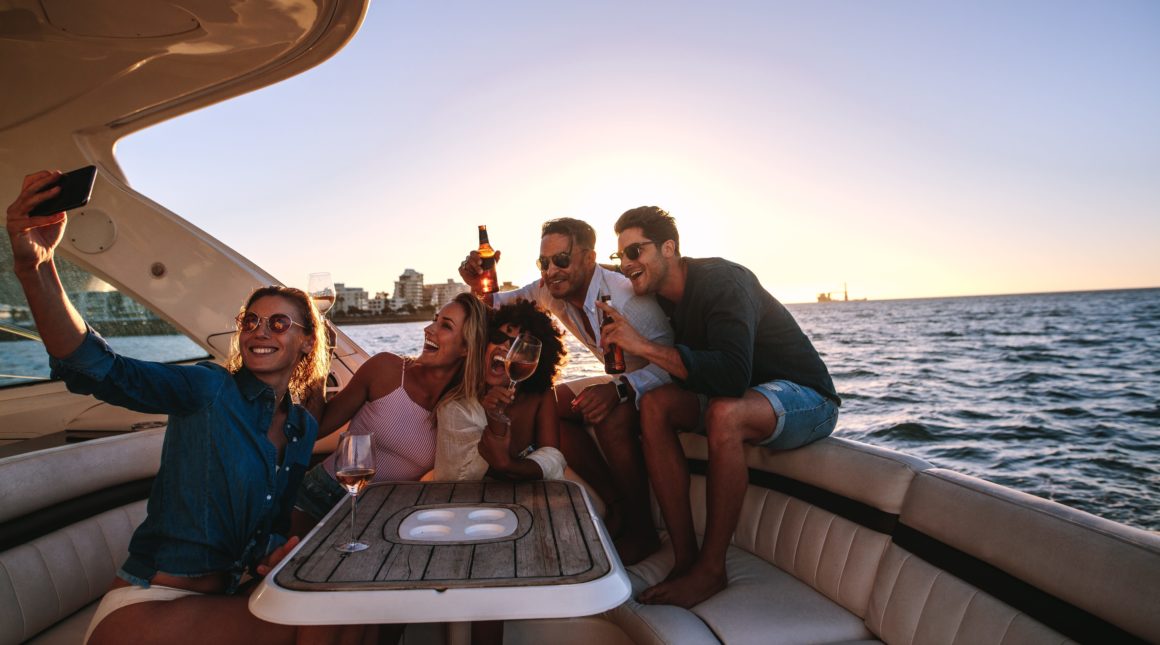 Benefits of Spending Spring Break Abroad
Choosing to go abroad for your spring break vacation is a great way to discover new cultures, gain new experiences and broaden your horizons. And of course, it gives you the opportunity to practice your language skills!
Traveling abroad can open up new perspectives and help you understand different ways of life. You'll have the chance to sample diverse cuisines, participate in unique activities, and learn about different cultures. You may even get the chance to learn a new language or pick up some interesting skills along the way!
Another great reason to travel abroad during spring break is that many airlines offer discounted prices around this time of year. This makes it easier and more affordable to take a trip abroad. There are many hotels that offer budget-friendly prices in most cities around the world. So, you won't have to worry about breaking the bank while traveling.
A Few Ideas for the Best Spring Break Destinations Abroad
Whether you're looking for an adventurous journey or just some time away from home, there are plenty of amazing places around the world where you can spend your spring break in 2023.
The world is a big place and choosing where to go abroad can sometimes feel a little overwhelming. Here are five amazing spring break ideas that will ensure you have the time of your life:
From its stunning beaches to its vibrant nightlife, Mykonos is the perfect destination for those looking for a little bit of everything in the famous Cyclades Islands. Explore all that this Greek Island has to offer by taking in breathtaking views of the city's architecture and enjoying traditional cuisine at one of its many restaurants.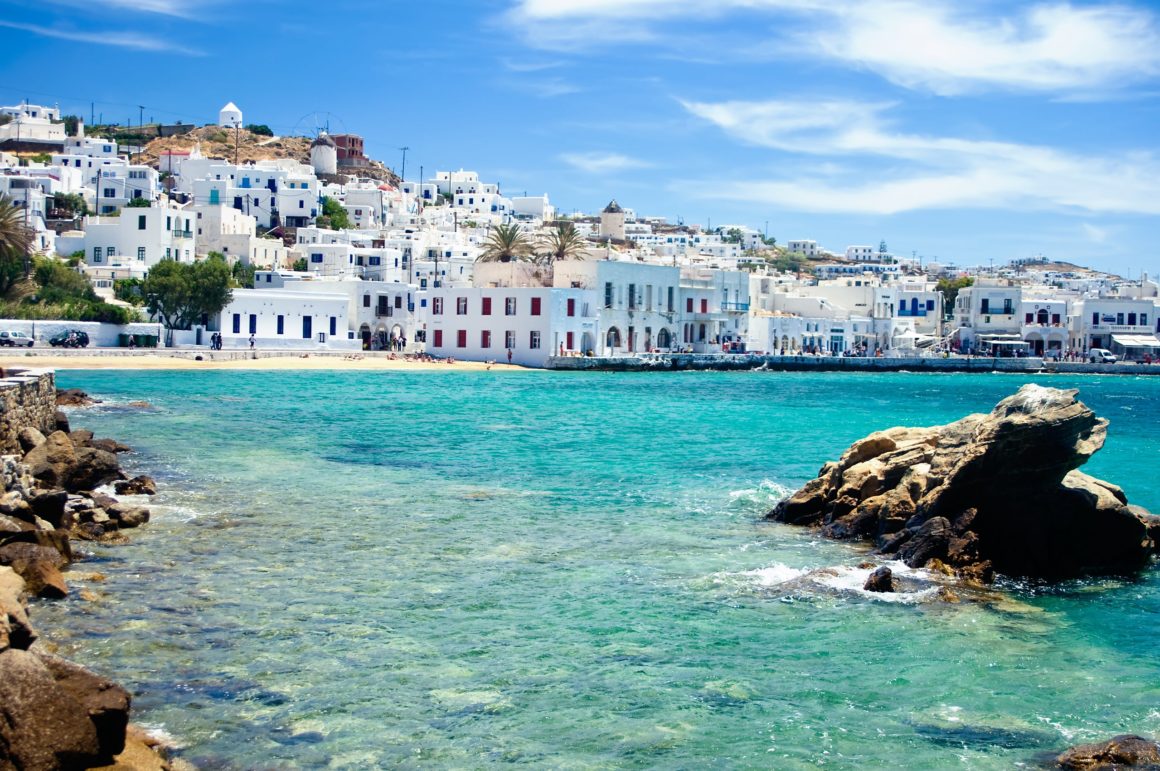 Mexico is an alluring destination for college students looking for a relaxing and entertaining escape from their studies. Most spring breakers may only consider a spring break in Cancun. However, Playa del Carmen is a good alternative that is only a few miles south of Cancun.
Enjoy the clear blue waters of the Caribbean. Take part in activities such as snorkeling, scuba diving or simply relaxing on the sundeck of a motor yacht. Whether it's shopping at small boutiques or dancing away your worries, this destination will not disappoint!
Traveling to Nassau is like escaping from reality. Tourists have the opportunity to enjoy sun-kissed beaches and exquisite seafood dishes. They can also dive into the world of adventure and mystery that lies beneath its tranquil waves.
Take part in unique experiences like swimming with dolphins, zip-lining, or snorkeling through beautiful coral reefs that can rarely be found elsewhere in the world! 
While the stunning beaches and world-class nightlife make this spring break hotspot highly desirable, many overlook one of Cabo's most remarkable advantages: its food! And there's nothing more special than eating authentic Mexican cuisine while watching the turquoise waters of Cabo San Lucas. 
It is easy to find delectable Mexican dishes that will leave you wanting more. Enjoy traditional seafood tacos at La Playa Medano's beachfront restaurants or even fresh ceviche at local markets. Whatever you may choose to do during your sailing vacation in Mexico, you must indulge in the local cuisine.
Saint Thomas is an amazing choice for those looking to soak up the sun and enjoy exciting activities. If you're looking for a more exclusive getaway, visiting the secluded coves of the USVI has to be on your list of things to do! Away from the hustle and bustle, you'll be free to enjoy your time in the coves and take pictures that will be perfect for your Instagram!
Whether it's island hopping on sailboats or snorkeling inside pristine reefs filled with vibrant marine life, you're guaranteed an experience full of memories that will last lifetimes. The best part? You can leave your passport at home for this destination since it is a United States territory!
A few tips to make the most of your spring break abroad…
Spring break is the most anticipated time of year for many students and travelers alike. If you plan on visiting Saint Thomas this spring then here are a few tips that will  guarantee to make your trip even more memorable:
Pack light. It's always best practice not to overload your luggage as you'll be more free to move around and beach hop if you only bring the necessities! 
Make reservations. Since it's the peak season for tourists, accommodations tend to fill up quickly. Booking early will ensure that you don't pay the last-minute prices and you may even be lucky enough to get a discount! It pays off!  
Take advantage of all the activities available. From para-sailing over crystal blue waters to cliff diving onto white sand beaches, there really isn't anything like water sports with family and friends; a memory one can take home with them long after their dream vacation has ended.
Nothing beats taking that first step out toward discovering new places and cultures! Create lifelong memories this spring break. Head out into the water in the perfect spring break locations like the  Caribbean or Mexican coast. So, why wait any longer? Book now and don't miss out on the best memories of your life!