"Calm sailing doesn't come from calm waters, it comes from having a good navigator; a good crew, and a good vessel." (Anthony T. Hickens)
Most common boating mistakes are easily avoidable and when out on the water with your personal or rental boat, boat safety is key. It is important to keep in mind, that both expert and novice sailors are capable of making simple and common boating mistakes that can, unfortunately, have serious consequences.
Sailing, like any other art and sport, takes time and expertise. So, whether you're on a lake near home in the United States or somewhere in the world sailing, it is crucial to remember to always take your time, be attentive, and don't be shy to ask for help. Sailing is also a great stress reliever and a perfect way to spend time with family and friends!
Here's a quick refresher on 7 easily avoidable sailing mistakes to guarantee that you have the best, smooth charter experience to date!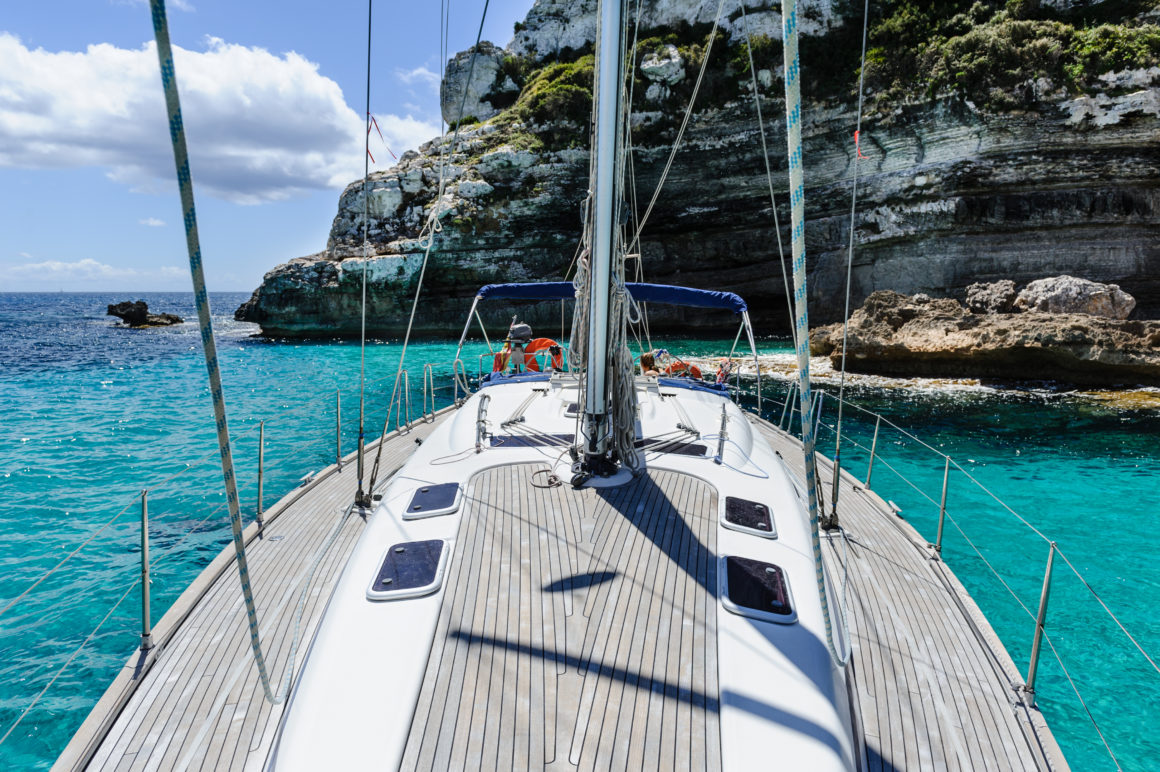 1. Running the boat aground
When the tides start to change, it can sometimes become difficult to determine how much space there is between the hull of the boat and the bottom of the body of water. Even the most veteran boaters can sometimes find themselves stuck, so if this happens, fear not, it is a common boating mistake! This is a very typical mistake. In most cases, your boat won't be damaged but it is a possibility.
To prevent it from running aground – when there is no longer deep enough water for the boat to float – we recommend:
Consulting a nautical chart of the area before setting sail in unfamiliar waters.
Always keep an eye out when sailing, whether you are or aren't familiar with the waters.
Maintaining a safe speed will help you to have enough to alternate your course if you spot any underwater hazards.
2. Hitting the dock
For first-timers, and even for boaters with a bit more experience, docking your boat can be an intimidating task. Fast-moving currents and high winds can add a layer of difficulty to the task and cause you to slam into the dock.
To avoid damaging the boat or the dock, make sure to be aware of the size of the vessel and review different docking techniques.
3. Improperly tying the boat to the dock
Once the boat has been docked, the next step is to make sure it is correctly and safely secured. For this, you will need to master the cleat hitch knot. Making a proper cleat hitch to tie your boat up will prevent it from drifting away and becoming damaged.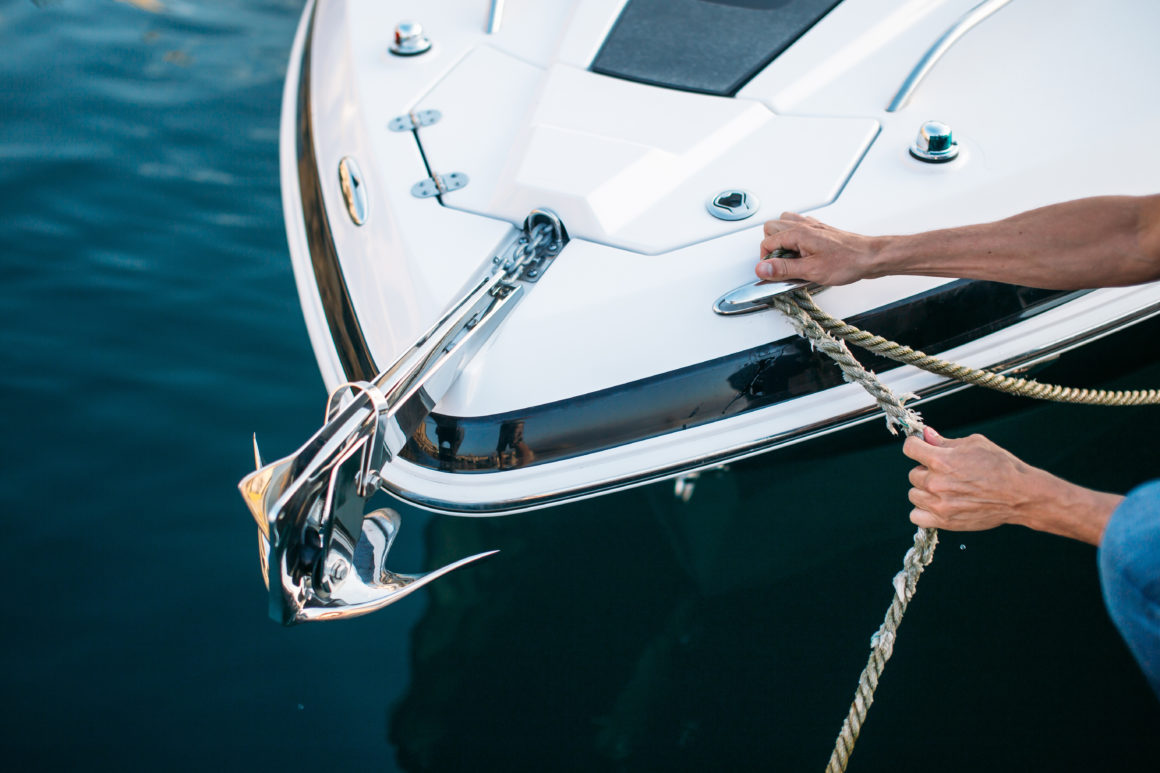 4. Not securing the anchor line
If you have the misfortune of forgetting to properly secure your anchor line before dropping it down, you may find yourself in quite a pickle and certainly without an anchor! When not correctly secured, the line can easily and quickly slip through someone's hands.
When anchoring, a good rule of them to remember is that your rode should be between 7 and 10 times the depth of the water in which you will anchor.
5. Overloading the boat
One of the most common causes behind capsizing, swamping, and sinking is overloading your boat. Before packing your boat up, make sure to check the maximum load capacity. This information can be found on the capacity plate: on mono-hull boats, the plate is normally affixed to the hull. On the plate, you will find the maximum recommended horsepower rating and maximum load weight, as determined by the manufacturer, at which the boat can safely operate.
If you are renting a boat and cannot find the capacity plate or have questions, make sure to talk to the boat owner before loading and sailing off.
When calculating how much you can take with you on your charter, it's important to take into account the following things:
The number of people onboard
Gear and extra equipment, like fishing or water sports gear
Coolers, deck chairs, foldable tables, and any extra deck furniture you may bring with you
6. Forgetting to put in the drain plug
One of the most basic procedures in sailing is installing the boat drain plug before setting sail; this is what will prevent your boat from filling with water. And while it is one of the first things you learn, it is also something that many boaters forget! This small item can make the world of a difference between having a swimmingly good charter experience, and a watered-down experience!
If you are renting a boat, our biggest piece of advice is, never to assume the boat plug is in! Always check for yourself if you're skippering your own boat!
7. Not packing enough water
The last, and probably most easily prevented, mistake that many people make when out sailing, is not staying hydrated. Packing enough water for everyone onboard is crucial to ensuring everyone not only stays safe but also has a fun time. Along with water, bringing snacks on board is a great idea to help you stay full of energy and alert.
With this list now fresh in your mind, we're certain you will succeed in avoiding these mistakes and wish you safe sailing ahead!