Share the post "Best things to do in Austin on a boat: Lake Travis"
Thinking about visiting Austin soon? Of course you've heard of seeing the technology, film, music and food scene in the area, but why not check out the best things to do in Austin on a boat! One of the main reasons people visit Austin is because of the beautiful nature that surrounds the city. From Colorado River to Lake Travis, there are lots of activities to do with Click&Boat's boat rentals in Austin. The largest and most famous lake is Lake Travis, northwest of downtown Austin, is a longtime favorite for locals and visitors alike. There are plenty of water activities for everyone to enjoy including boating, water skiing, fishing, houseboats, sailboats, party barges, racing boats, and even scuba diving! 
Anchor up, grab a beer and enjoy Lake Travis with all of the activities there are to do. Here is a complete guide on places to visit within Lake Travis and what to do with your boat rental in Austin! This is one of the 6 highland lakes in the Chain of Lakes on the Colorado River in central Texas. Here is Click&Boat's list of places to visit with your boat rental in Lake Travis:
Things to do on a boat rental in Austin, Lake Travis:
Devil's Cove
First on the list, Devil's Cove. If you couldn't guess from the name, this cove is known as the prolific party cove in the country! People from Austin, from baby boomers to millennials, know that this is the go to spot for boaters seeking a party and to meet other people. Who needs a bar when you can party in a cove? The development of this cove put the party in party boats! The amount of floating festivities gives you an idea that this area became the go-to place for party goers. If that is what you are looking for, you will be happy with the area!
Sandy Creek
Sandy Creek Park instead is one of the quieter coves in Lake Travis. This 25-acre park is an ideal spot for swimming, nature walks, birding, camping and fishing. Boaters and overnight campers love this park's easy accessibility to the basin area of Lake Travis. The park offers a serene, wooded environment away from the heavier boat traffic on the other section of the lake. Don't forget your binoculars! There are several rare bird and plant species to spot while enjoying your boat rental. Let us know if you got to see the endangered Golden-cheeked Warbler. You can also choose to go fishing in this area!
Mansfield Dam
Are you ready for beautiful views of Lake Travis? Mansfield Dam offers not only that, but also secluded coves, places to fish and even an extensive scuba diving park. If you want to put down your anchor and take your family out to picnic on shore, this is a great place to pause for lunch or dinner! There are many barbecue grills, picnic tables and restrooms in the area. However, if you book a yacht, then why not consider anchoring down and eating onboard! Many yacht rental listings offer a crew that will cook you a delicious meal onboard.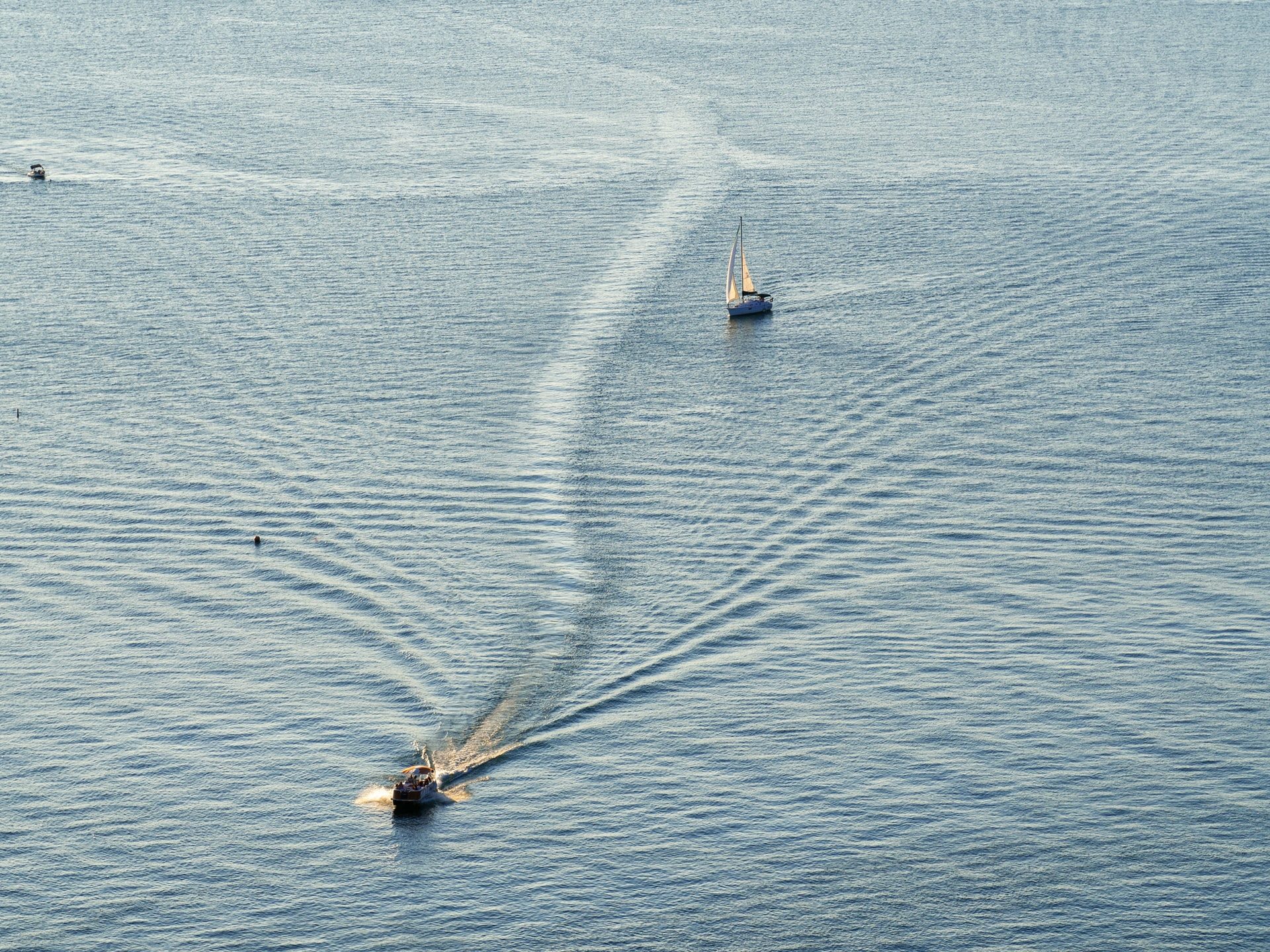 Starnes Island
Located on the Sandy Creek arm of the lake, Starnes island is another one of the most familiar landmark archipelagos! The island is also called Monkey Island, Rattlesnake or Snake Island and has come another go-to for the party boat rentals. If you're looking for another party, then this is the place for you. Starnes Island doesn't stop there though! It is also a diving spot for scuba divers! It offers a wall dive to depths of beyond 100' and a gradual sloping section with 3 boat hulls and a riding mower to explore. You can go on a treasure hunt dive to pick up all of the unopened beers, sunglasses, phones and more! No matter what diving level you are on, this is a great place to dive.
Hippie Hollow
If you're looking to let loose, Hippie Hollow may be the place for you. The park on the shore of Lake Travis is well-known as a place where you can go get some sun, without tan lines! This is one of the only clothing-optional public parks in Texas. Dozens of people go to this park to lounge in the sun and swim in the lake. People have been coming to this area of the lake for a long time, with most of the people participating being 50+.