Share the post "Boating With Friends: Everything You Need To Know"
Who hasn't dreamt of going boating with friends? From picking the destination and the type of boat, to the activities on board… setting sail with a group of friends is quite an experience! Check out Click&Boat's advice for a successful time out on the water.
Choose the best team!
While boats offer enough space to live comfortably on the water, you can't forget that for most boats, it is still a small living space. So think, who would take with you on a deserted island? You have to be comfortable with the fact that you will be living in close proximity- so be sure to choose your teammates wisely for this beautiful adventure!
Who's the captain on board? 
When renting a boat, having a friend who already has their boating license can simplify things. But there are also other alternatives- you can rent a boat with a captain! With Click&Boat, you have the choose to set sail with or without a captain depending on sailing qualifications. We even offer some boats like houseboats which can be rented without a boating license.
Whether you are coming on board with an expert sailor in your group or not, take our word for it: enjoy the ultimate experience with a hired captain, so that you can sit back, relax and have a worry free trip all around.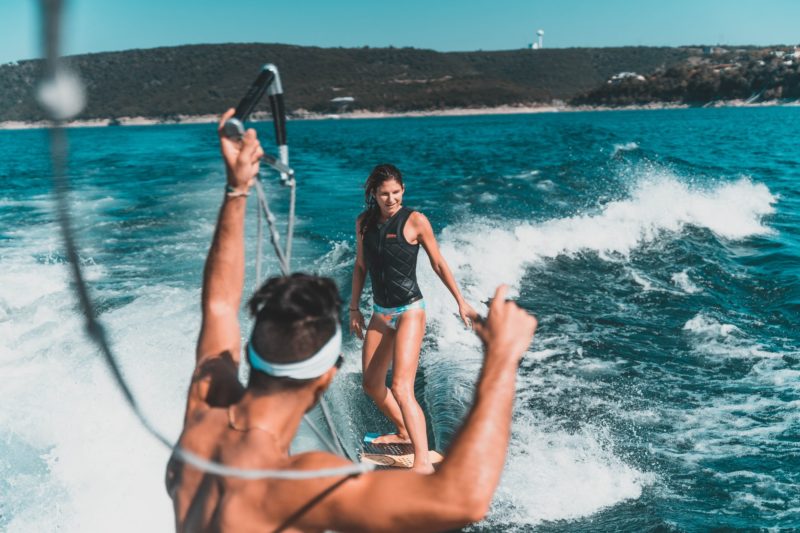 Where to boat with friends?
Before coming on board, think about A.) Where you want to sail, and B.) What type of sailing! With your group of friends, consider these questions. Are you looking for a fast paced experience- lots of island hopping, water sports and constantly on the move? Or would you rather stay at the same anchorage for a couple of nights and move slowly on your grand tour?
Sometime these questions can even be answered based on the destination of choice. For example, the Florida Keys are known for laid back sailing from island to island. Where as a trip in Miami might be a little more fast paced- especially if your interested in nightlife and partying.
On the go, between land and sea
Are you a sporty group? Look for a destination where you can indulge in water sports (what will you choose- water skiing, wakeboarding, jet skiing?), go biking or hiking (Why not test out the trails of Santa Catalina Island?), or dive into the depths of the ocean. For example, renting a boat in the Bahamas, can lead you to an incredible adventure of discovering the wild landscapes of the archipelago by foot and also exploring its vast underwater paradise.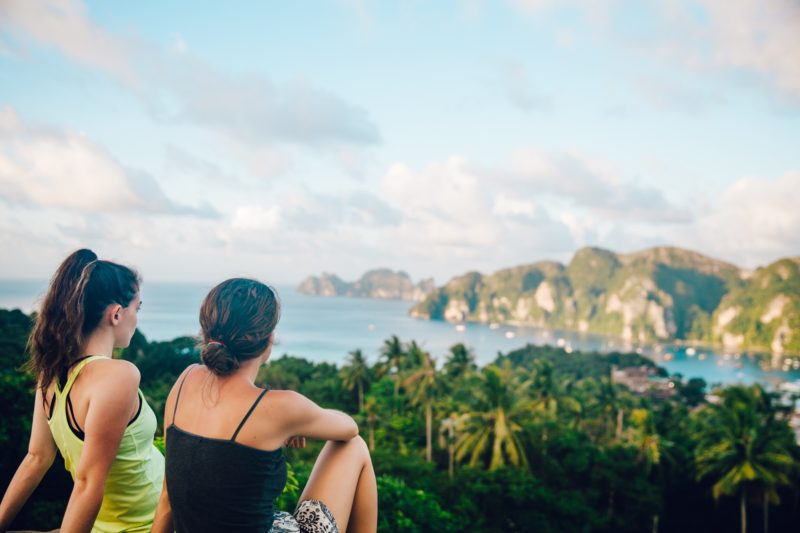 A cultural sailing trip
Your trip with friends doesn't just have to be beaches and snorkeling! It's possible to opt for destinations where you can sail from city to city to discover all that the place has to offer, from historical landmarks to cultural practices.
Hint: If you want to combine history and sailing, the US' east coast is the perfect place to do so! Set sail in the Boston Harbour or spend your weekend exploring the historical ports in Annapolis and the Chesapeake Bay.
Time to disconnect 
The busy work life, the meetings, the sitting in traffic… at some point you need to disconnect from the hassles of everyday life. What better way that on board a boat in the middle of the sea? Instead adjust to island time in the Caribbean. Sunbathe on board or take a dinghy to the beach and enjoy the shade of the coconut trees and the refreshing turquoise waters.
When boating with friends, take the time to disconnect from your everyday life on dry land, and instead focus on enjoying the company and environment around you!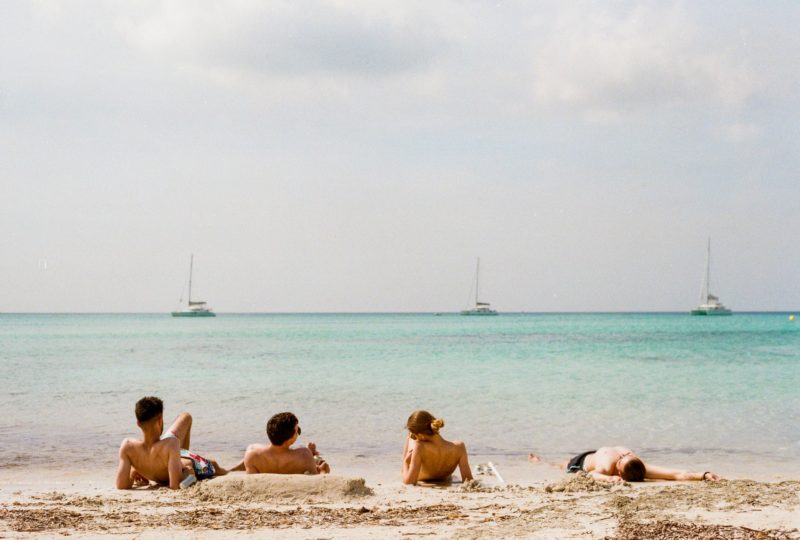 Fishing with friends
Nothing beats a day out on the water and a nice catch! Well, actually – going fishing with your best mates is the cherry on top! Organize a fishing trip with your friends, whether out on a lake for the day or perhaps off the coast of San Diego or Southern Florida for some big game catches!
Staying organized!
Two important things to say when it comes to staying organized on board. 1.) A boat is a relatively small space, so be sure to keep your belongings organized. Quick tip: Every morning make sure that your belongings are stowed and tidy- it will make for easier access! 2.) When we talk about staying organized, we also mean with foreseeable expenses. Like fuel costs, port fees, extra activities, food and beverages. Use an excel file or dedicated app to keep track of all these expenses – it will make it much easier to split the costs of boating with friends the end!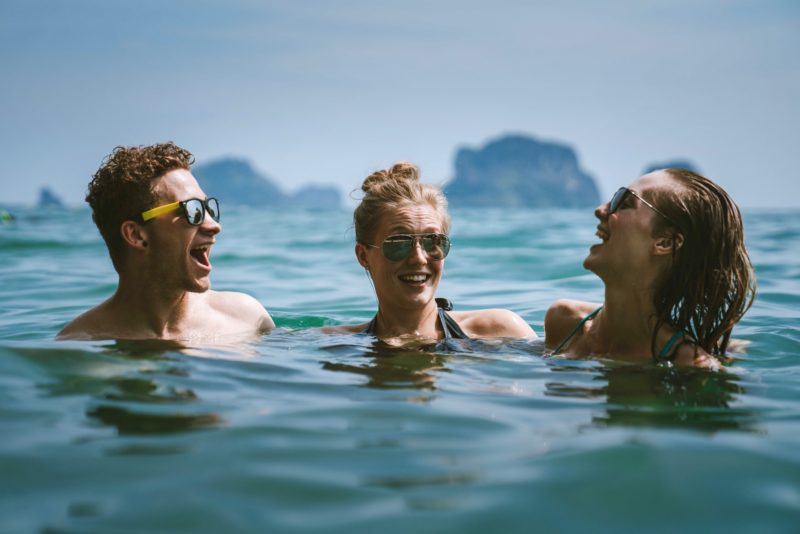 Shopping
Just like the foreseeable expenses, good organization will make planning your meals a simpler task! Anticipate the number of meals you will have on board, think about the available space in the cupboards and the fridge of the boat. Remember to have enough water for those hot summer days! Plus, you can also have your food delivered directly to the boat in certain ports and marinas- so be sure to look into that!
Click&Friends
Click&Boat is here for you  and all your nautical events and projects! Looking for a birthday gift that is out of the ordinary? Planning a week long reunion with all of your high school friends? Click&Boat will become your event organizer in the blink of an eye, no matter where in the world you plan to go boating with your friends!