Share the post "Don't let seasickness stop you! Here's what to do…"
For most of us, a boat trip or sailing trip sounds like a perfect summer activity with the warm winds, the sun shining and the sea glistening. For others, just thinking about it can be enough to make them sick. Few things can ruin an otherwise enjoyable trip at sea as effectively as seasickness. Fortunately, there is a lot you can do about it, either to reduce the risk of getting seasick or things that can help after you start feeling ill.
Fortunately, only between 5-10% of people get seasick on board during a typical boat trip. If you are lucky enough to be over 50, the risk is even lower. If you are planning a longer boat trip, you don't need to worry either. 9 out of 10 who react with nausea at sea, feel nothing after 2 days. So don't let worry stop you, plan a boating holiday for the summer!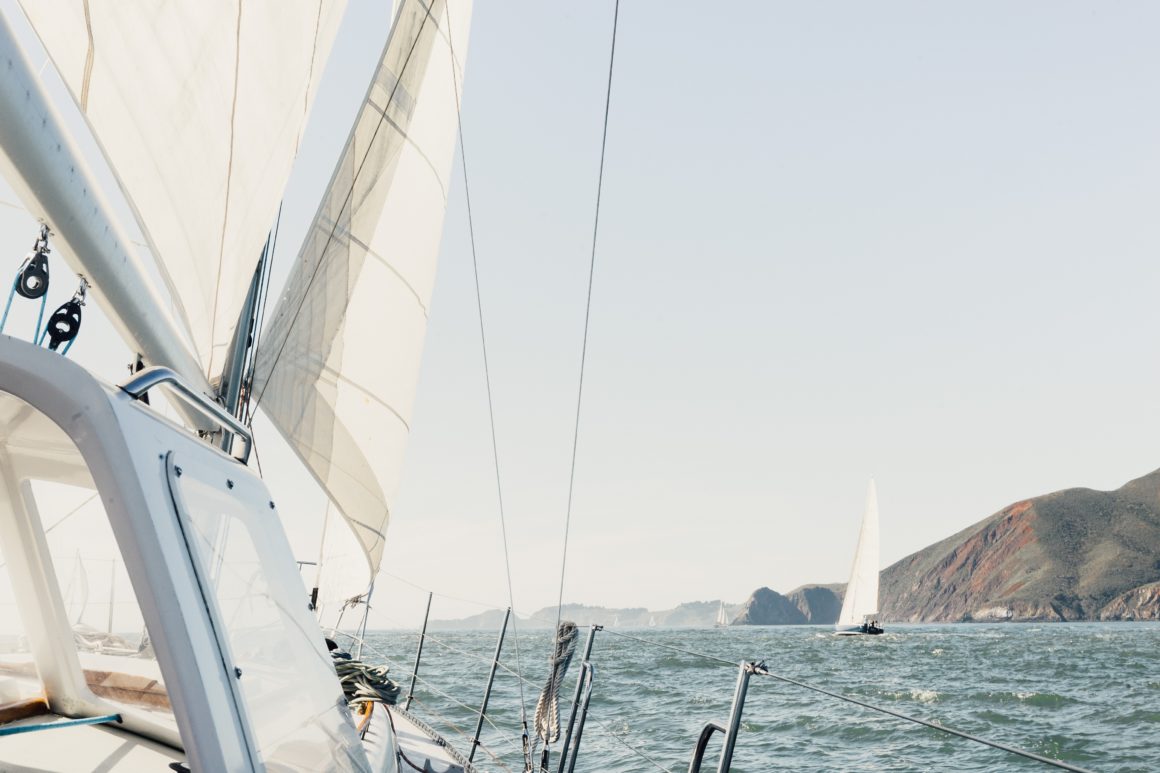 What is seasickness?
The cause of seasickness, or motion sickness as it may also be called, is due to the contrast between balance and visual perception. It's something that affects different people differently. No matter how the jargon may sound, it has nothing to do with strength or clumsiness. Rather, we all have different levels of ease or difficulty with seasickness, we all react differently and it can be hard to know in advance.
One important factor that can determine how easily you get seasick is, above all, age. It is common for children between the ages of 2 and 10 to get sick, but if you are over 50, you are less likely.
The first symptoms may include being tired, starting to yawn, and becoming pale. If you are traveling with children on board, it may be important to be alert to these first signs of seasickness, so that you can immediately start taking steps to reduce nausea and vomiting for the little ones.
But, did you know that more people get sick from being in port than from being out at sea? So don't let your worries about nausea stop you from having a great day at sea! Want tips on places to discover? We've previously written a guide on the most beautiful islands in the world…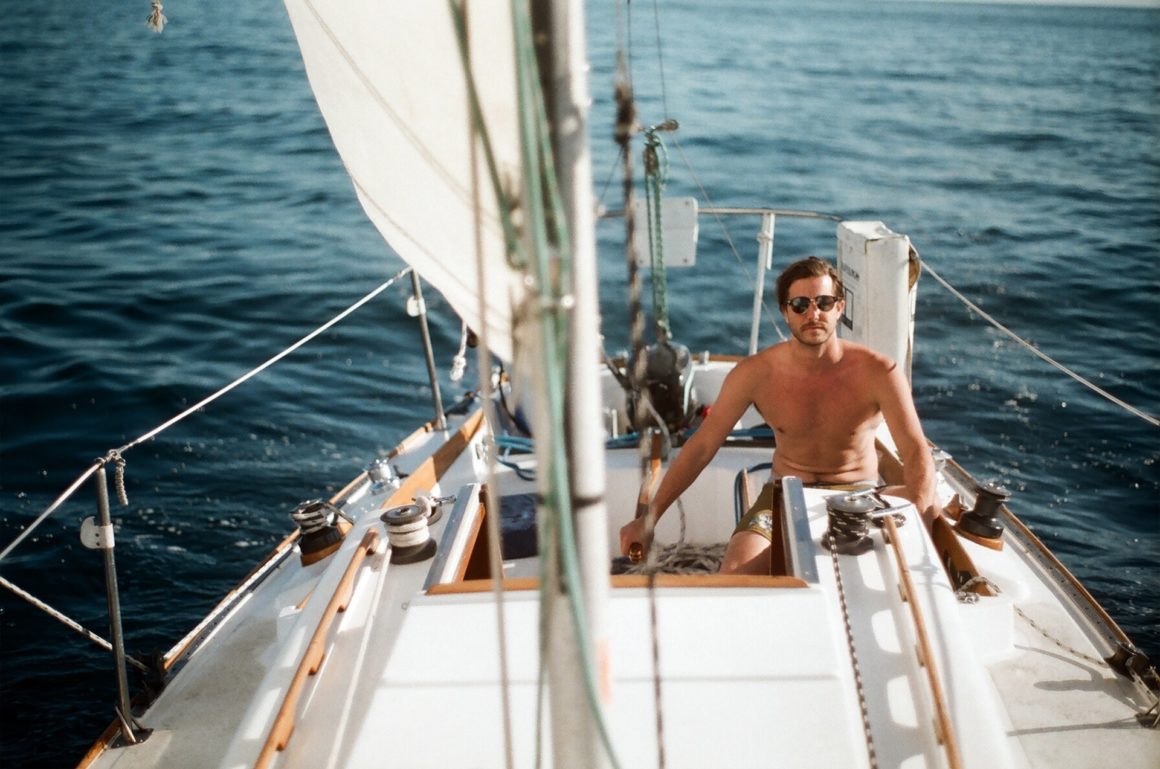 What you can do before your trip?
How can you prepare yourself to avoid getting seasick?
If you prepare properly, half the battle is already won. To reduce the risk of getting seasick, one of the most important things you can do is to get a good night's sleep the night before and be well-rested.
Ways to prepare beforehand include:
Don't drink alcohol the day before. It is common for many people to drink more during the holidays, but make sure to avoid alcohol and tobacco the day before or the same day. This is more likely to exacerbate symptoms.
Pack plenty of clothes, no one feels good about being too cold on board.
Eat and drink properly before your trip. Having nothing in your stomach can also be the cause of fatigue or nausea. Make sure you eat in moderation, not to the point of being stuffed before boarding.
In many cases, the worry of motion sickness may be greater than the experience itself, or may be a cause of it getting worse. If you want to be properly prepared so that you can feel calm and stress-free, there are over-the-counter medicines available at the pharmacy.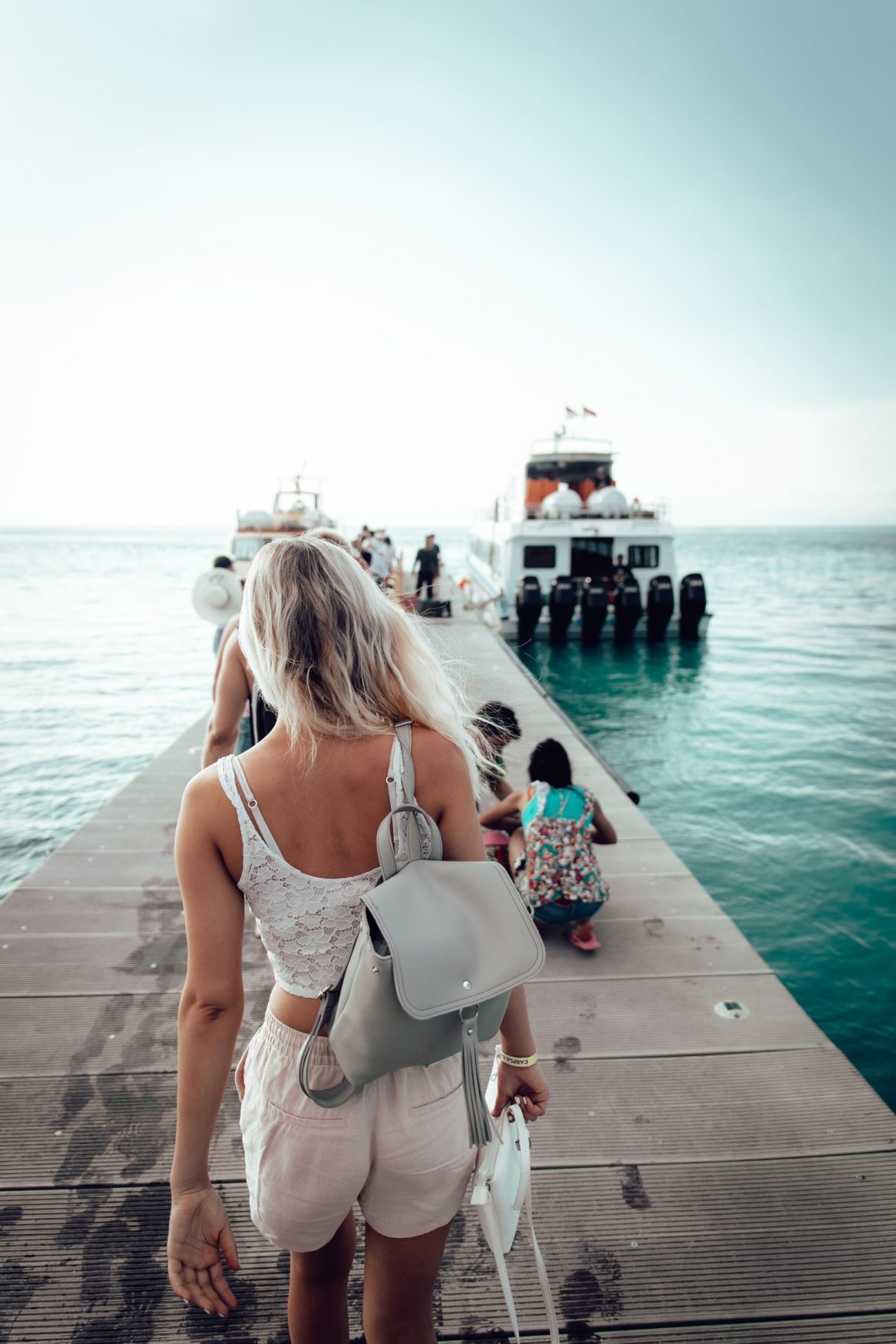 The type of boat you rent and your navigating style can also affect the experience of being out on the water. If you want to sail, we recommend a catamaran, which with its double hulls provides a more stable experience. At the same time, the catamaran also means fun sailing, it's easier to get up to higher speeds while you don't have to experience more rocking. They also have more space on board, which can be an advantage if you're having a boating holiday with a larger group.
And when it comes to navigating, how you are positioned in relation to the wind and waves may matter. You can also try to stay more inboard if any of the crew start to feel sick. You can also take the opportunity to rent a boat with a captain who has knowledge of all this and knows the best routes in calmer waters.
What you can do when you're already on the water?
Make sure everything is arranged below deck before setting sail from the harbor. The basic rule is that it's easier for people to start getting seasick in the cabin than on the deck itself, where the sensory impressions are even more different. So make sure you stay up on deck. This is also one of the reasons why it's a good idea to remember to pack your clothes properly. Wanting to go to bed may also come as a reaction to the symptoms. Resist it and try to stay up on deck instead.
There are several ways to combat seasickness:
Keep your eyes on the horizon, staring at the motion of the boat or the nearest waves tends to make things worse.
Sit in the middle of the boat. This is where there is the least rocking, which can ease seasickness.
Take a break. If you have smaller children with you, or are starting to think it's too much, simply stop. Why not take a short break and explore the nearest port? Go for a swim instead! It's perfect for a hot summer's day.
Stay active. If you're out sailing, this will come more naturally, but it helps to focus on something else and be more active. Reading a book can make it worse, instead use our guide and

practice essential sailing knots

!
As well as what's available in pharmacies, many people are helped by ginger. You can either take them in tablets or prepare and carry fresh ginger to make tea with.
When there are problems, come creative solutions. Specifically for motion sickness sufferers on board, special glasses have been created for you to wear! They may not be the prettiest, but if you're more worried about feeling sick than looking a bit silly, it might be worth exploring.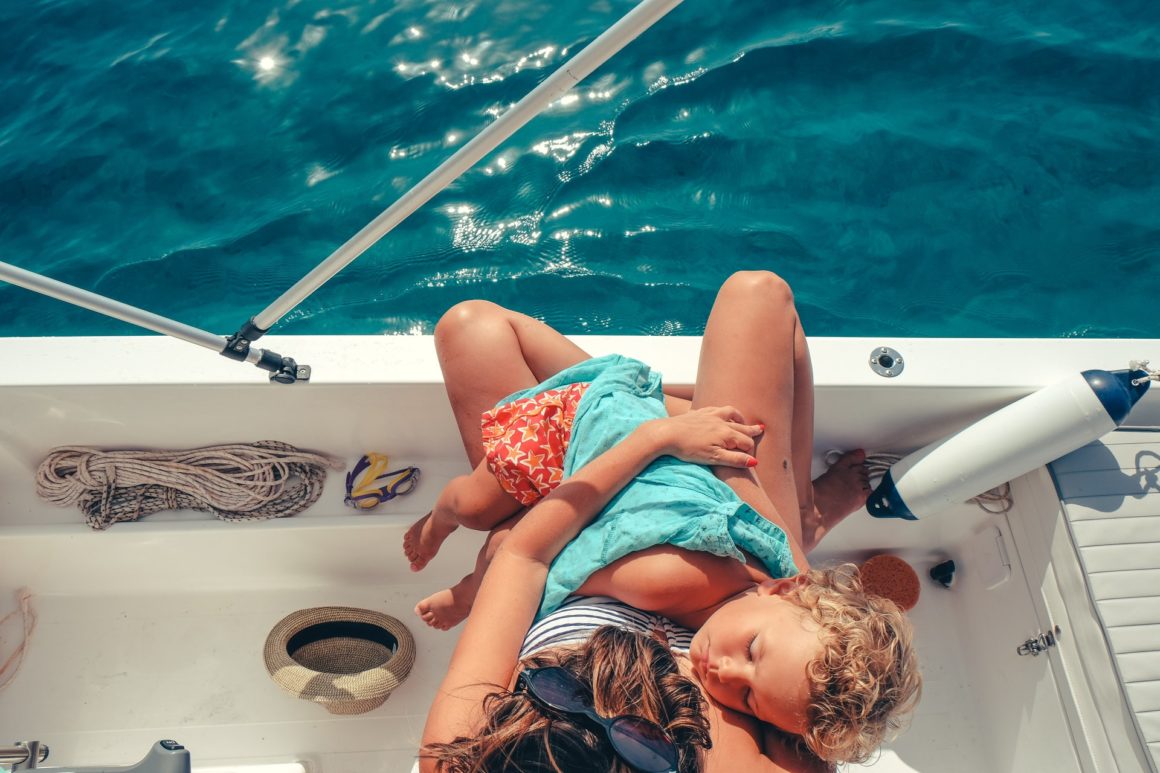 Should you be one of the unfortunate few who experience both nausea and vomiting, we would like to remind you to always feed the fish on the leeward side. 😉