Share the post "The best destinations for bleisure travel"
Business travel is being reborn with a new twist since its disappearance during the pandemic. More people are prioritizing work-life balance and have the desire to save their limited PTO. This has resulted in the increased popularity of bleisure travel.
Expedia Media Group found that 76% of business travelers planned to take a bleisure trip in 2023. Americans are still seeking to make up for lost time and experiences from the pandemic. So they are finding new ways to travel while not having to use precious paid time off.
But what exactly is the bleisure travel trend? And what are the best destinations to take a bleisure trip? (We may be biased, but we think any location that allows for a boat vacation is the perfect location.) We have outlined everything you need to know!
What is bleisure travel?
Bleisure travel is when you combine business and leisure travel into one trip. This usually means extending your business trip for personal travel.
However, this trend differs from the digital nomad trend. Digital nomads are those who work remotely while traveling and they typically fund their own travel. With a bleisure trip, the employee is already traveling for in-person work events. They choose to extend their trip for a longer stay with leisure activities.
Many are jumping on this trend to save money. In addition, bleisure allows the opportunity to travel without having to use only PTO and reduces your carbon footprint. If you are already traveling for a work trip, usually your company will pay for transportation and accommodation costs. Therefore, adding on a few extra days reduces the cost of travel to you as you only need to pay for the additional days. This also reduces your carbon footprint so you don't take the same trip again later for leisure purposes.
Best destinations for bleisure travel
Some of the up-and-coming top destinations for corporate travel are also bucket list-worthy locations. This makes the appeal of bleisure travel that much more apparent. Below are some international cities that are becoming more popular for business trips and why they are the perfect destinations to extend your trip for leisure time!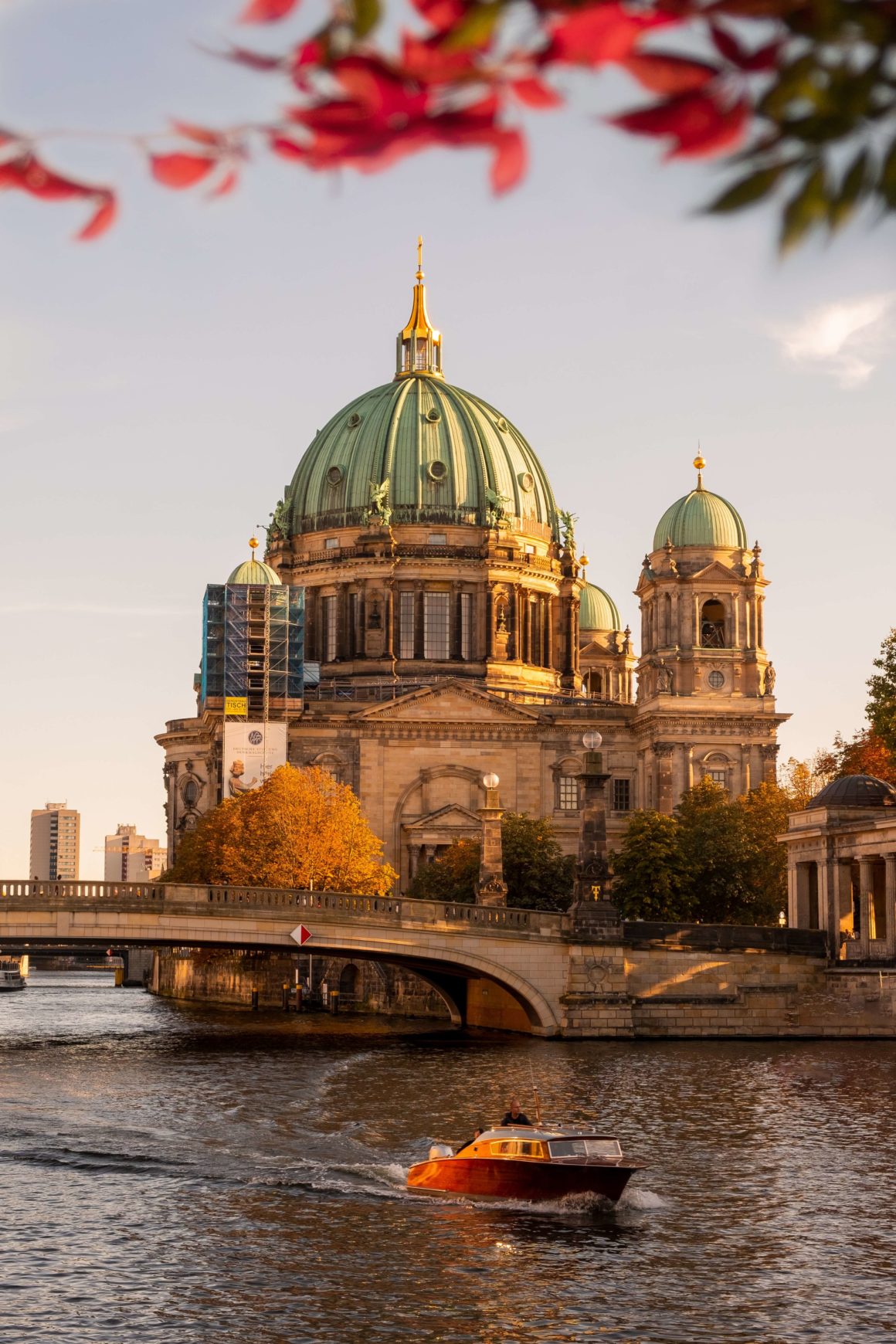 Berlin
Berlin is the capital of Germany and a business hub for Europe, which already makes it a great location for a business trip. But coupled with its historical monuments, trendy neighborhoods, and ease of traveling to nearby destinations, Berlin makes the ideal city for a bleisure trip. Additionally, Berlin has several beautiful lakes and rivers. This makes renting a boat a great team bonding experience or a perfect solo leisure activity.
Barcelona
Barcelona is well connected with the rest of the world via direct flights to several destinations. With great business facilities and public transportation, Barcelona is an amazing choice for business travel. And the reasons to extend your trip for leisure are tenfold. This city is filled with culture, history, art, nightlife, and more. Additionally, you can rent a boat and discover Costa Brava, the Balearic Islands, or the city of Barcelona itself from the water.
Singapore
Singapore, located in the center of Southeast Asia, is famously known for its high-end infrastructure— both reasons that make it a great location for bleisure travel. Being in the heart of Southeast Asia means that you can easily travel to the nearby cities and islands after the business formalities. With a boat rental, you can explore the surrounding beaches and islands in Singapore or extend your trip even further to explore the surrounding countries.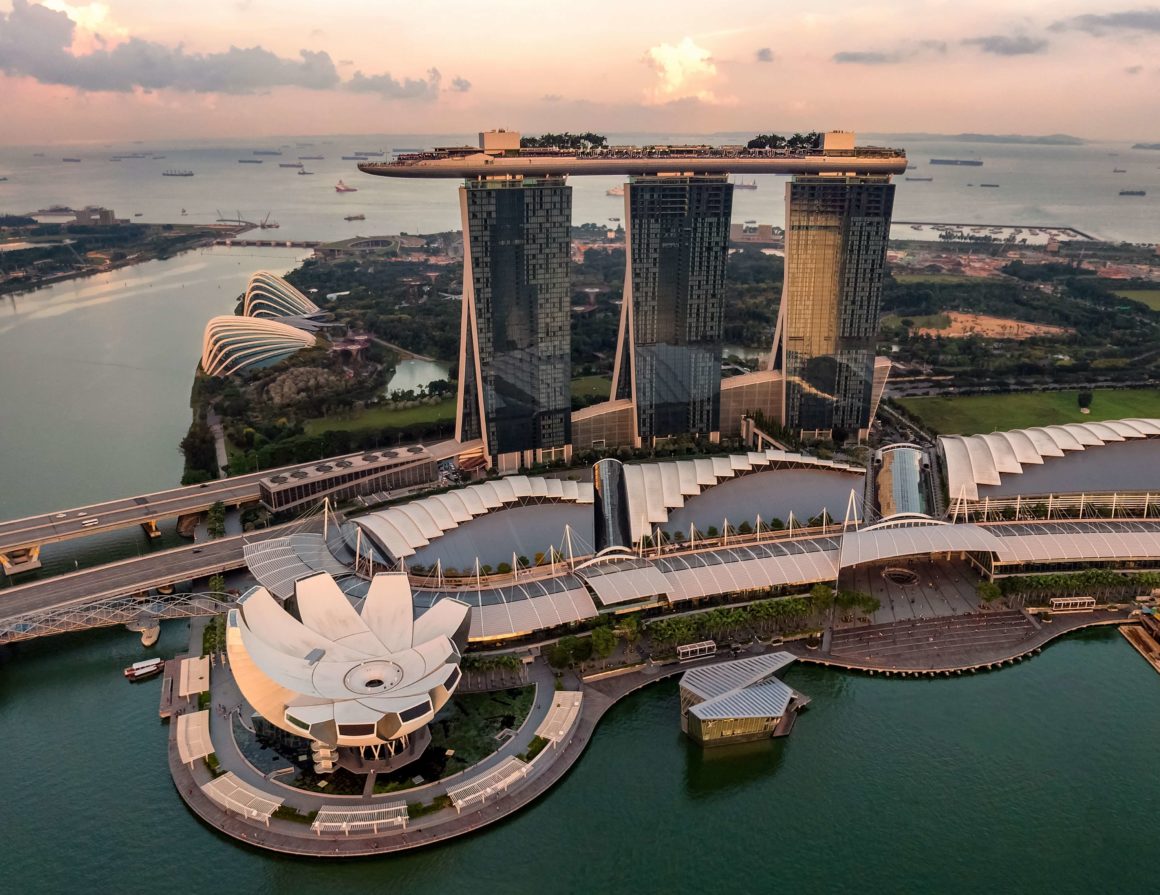 Cancun
Cancun is well known as a leisure destination, but the reasons why this city is an ideal destination for business trips are plenty as well. It has direct flights to cities throughout the world and tourist infrastructure that alternatively make great venues for business events. Cancun is a fun and practical location for business proceedings. We'd be surprised if you weren't already planning on extending your trip to explore all that it has to offer. With a boat rental, you can see the beauty of the Caribbean Sea as you snorkel, swim, and sail off the coast of Cancun.
Paris
The world's most visited city is also a great city for business trips. With world-class hotels and restaurants, Paris has the required infrastructure for a successful business trip. Furthermore, Paris is a well-known European business hub and headquarters of several international corporations. For a unique spin on your bleisure trip, consider renting a houseboat on the Seine instead of opting for a traditional hotel room. This will allow you to easily see all the popular sites in Paris in a unique way.
Rent a boat on your next bleisure trip
Renting a boat will help you create a bleisure trip that you will talk about for years, no matter where you end up. Whether it's a staying on houseboat in Paris, exploring Cancun on a motorboat, or team bonding on a yacht in Barcelona, a boat rental is the ideal way to elevate your bleisure travels!