Share the post "The Best Snorkeling in the Caribbean for Your Next Boat Trip"
The Caribbean is known for its crystal-clear turquoise water and diverse marine life, which makes it the perfect location for snorkeling! One of the best ways to explore the Caribbean islands is by renting a boat. With a boat, you'll be able to easily hop from island to island, while stopping anywhere along to way to explore its underwater world.
We've compiled a list of the best snorkeling in the Caribbean Sea! So get ready to discover what makes the Caribbean such a beautiful and famous travel destination.
What is the best time of the year to go snorkeling in the Caribbean?
First things first, when should you book your snorkeling trip in the Caribbean? The Caribbean has two distinct seasons: wet and dry. The best time for snorkeling is in the dry season from December to March. This is the perfect time to experience a tropical paradise and escape the winter!
During this time, the water is calmest and clearest, which means you'll have an easier time spotting marine life. Additionally, there is less of a chance for tropical storms, which is better for boating. This means that you'll be able to get from location to location with less hassle.
Where is the best snorkeling in the Caribbean?
With thousands of islands and endless beaches in the Caribbean, there is no limit to the number of snorkeling spots to choose from. Consequently, the most difficult aspect of planning a trip to the Caribbean is deciding which snorkeling spots you'd like to visit. Here are a few of the locations that offer the best snorkeling in the Caribbean.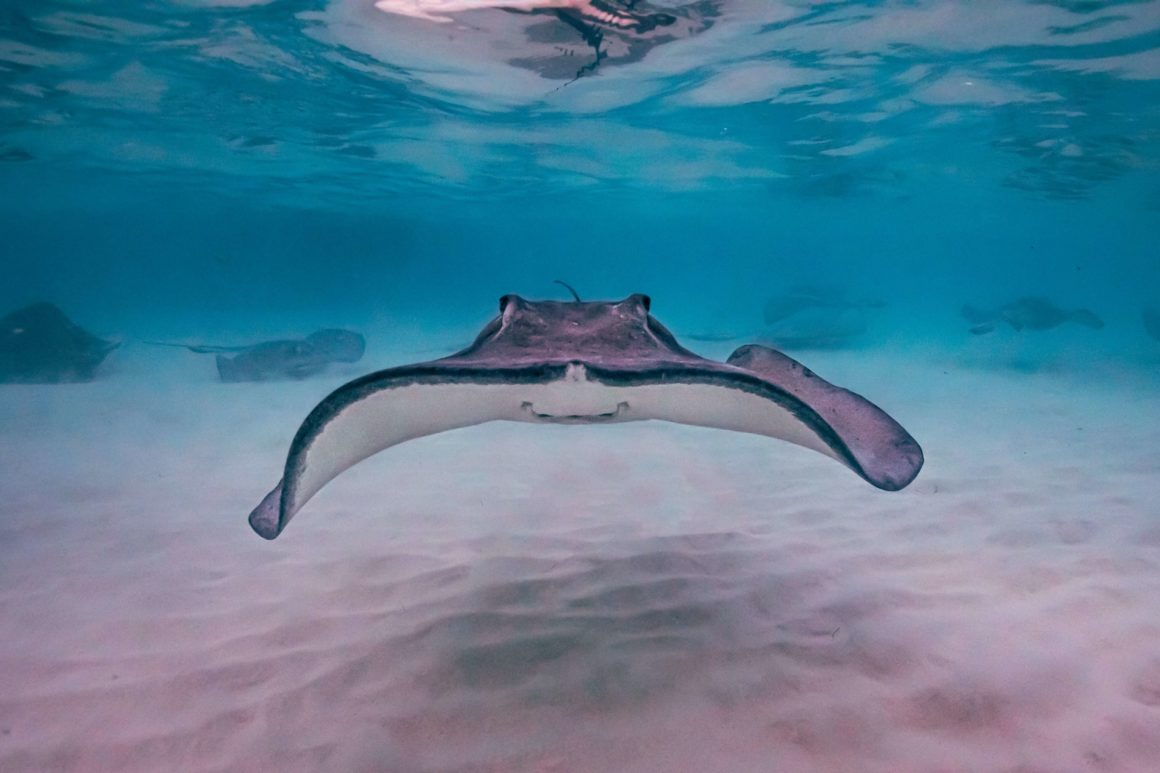 Grand Cayman
Best spots: Bioluminescent Bay, Starfish Point, Devil's Grotto, the Barrier Reef, Stingray City
Grand Cayman is located in the west of the Caribbean and is one of three Cayman Islands. Grand Cayman has some, if not the best snorkeling spots in the world! It has unique and diverse spots to check out, such as night snorkeling in the Bioluminescent Bay, swimming around one of the many shipwrecks, or diving with starfish, sting rays, turtles, or thousands of tropical fish. Additionally, Grand Cayman has several marine protected reserves, which has created a diverse and thriving marine world for you to enjoy.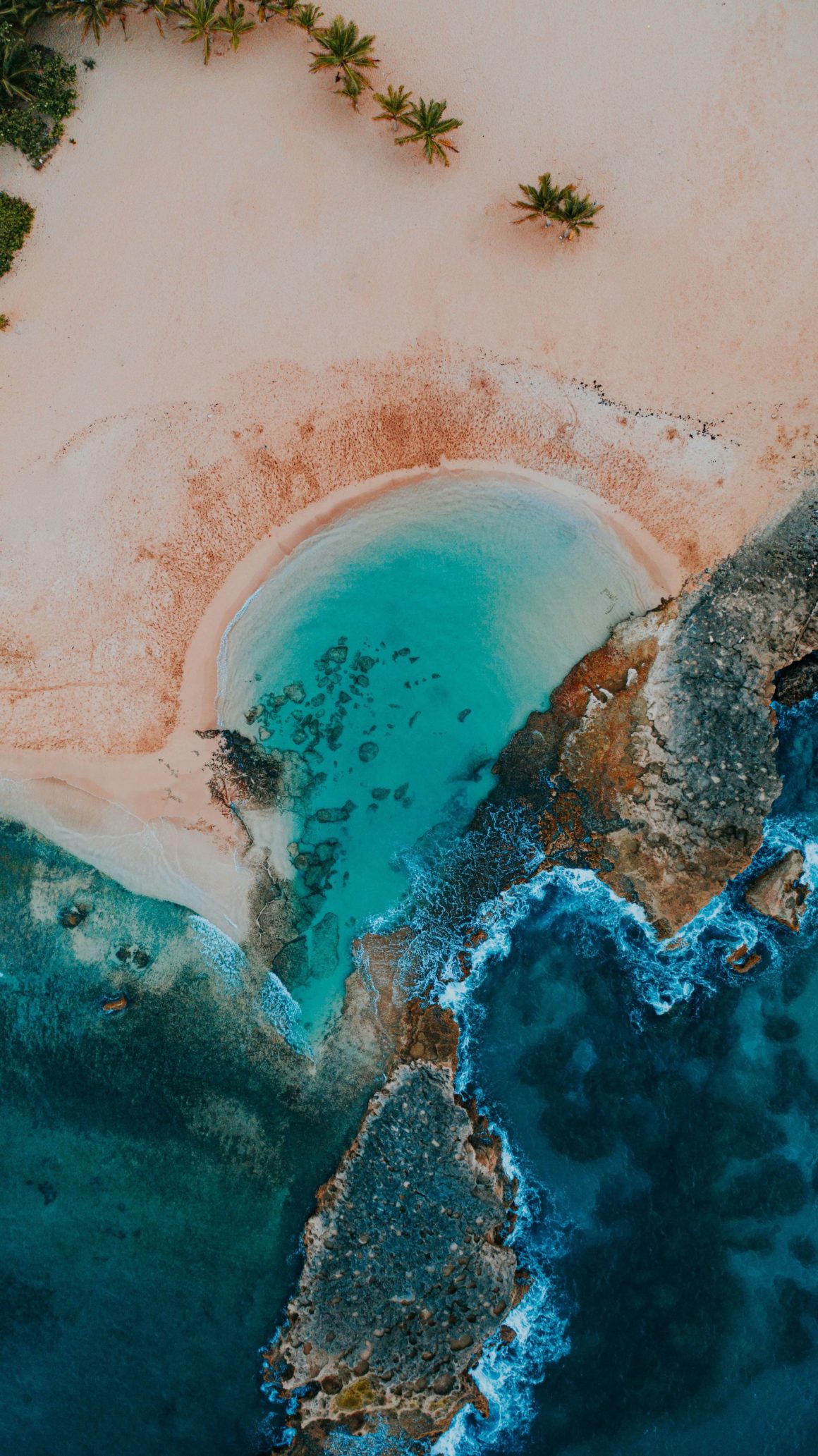 Puerto Rico
Best spots: San Juan, Culebra Island, La Parguera, Rincon (Steps Beach)
If you head east from Grand Cayman, you will find Puerto Rico. Much like all of the Caribbean, the warm weather and water, vibrant marine life, and various coral reefs also makes Puerto Rico an amazing destination for snorkeling. With a boat rental, you can easily tour around the main island and several smaller ones just off the coast. And you'll be able to access exclusive snorkeling spots that are only accessible by boat! Discover the various mangrove coves, coral reefs, shipwrecks, and marine life that makes Puerto Rico such a beautiful and unique snorkeling destination!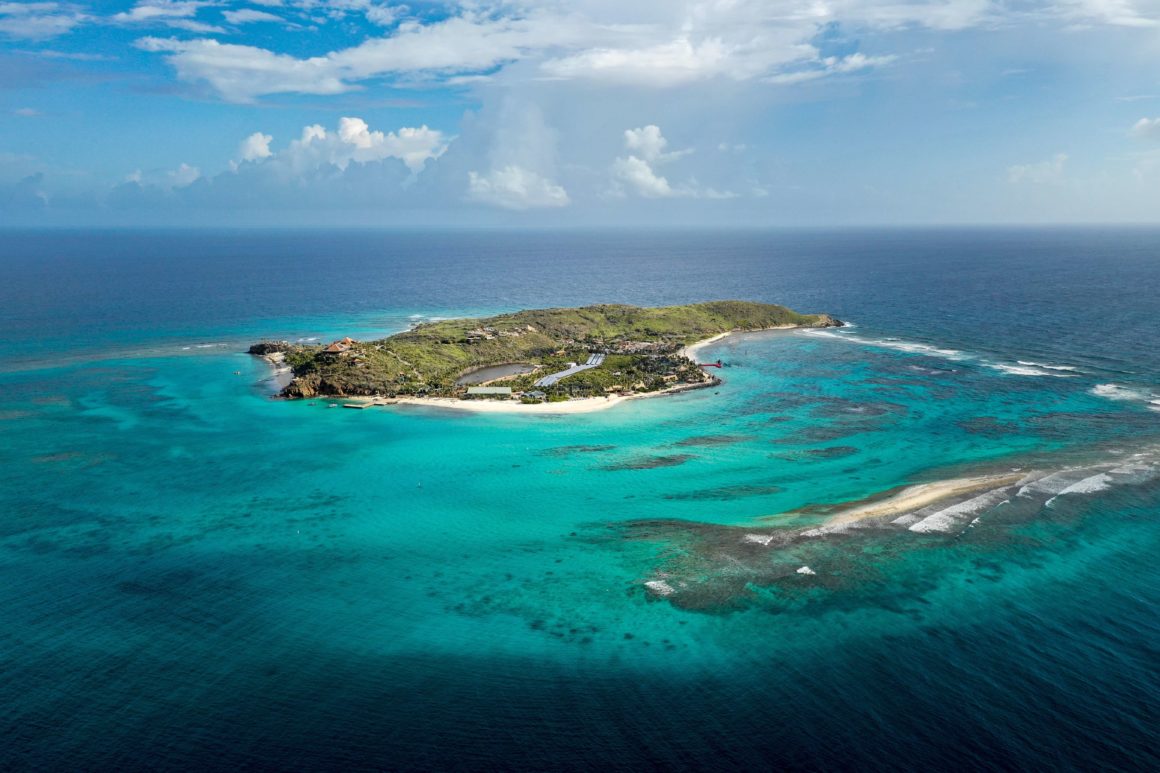 British Virgin Islands
Best spots: Horseshoe Reef, Monkey Point, The Baths, Buttonwood Bay, Cistern Point
Less than a two-hour boat ride away from Puerto Rico, you'll find the British Virgin Islands in all its tranquility and beauty! Known as one of the best sailing destinations in the world, the BVI is the perfect spot to jump off your sailboat to discover its underwater world. BVI has some very unique snorkeling gems, such as the Baths, where giant granite borders have created tide pools, tunnels, and caves. Moreover, you'll have great chances of spotting nurse sharks, dolphins, sea turtles, and more no matter where you end up.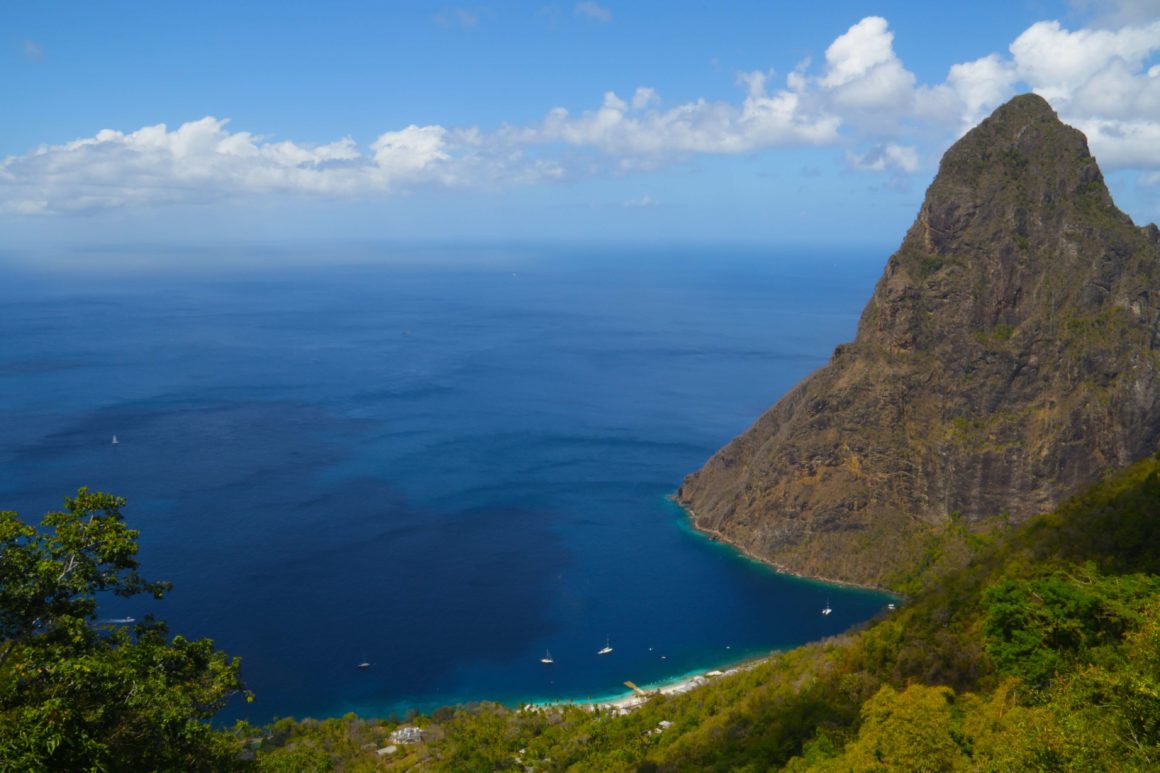 Saint Lucia
Best spots: Reduit Beach, Marigot Bay, Anse Chastanet Beach, the Pitons
St. Lucia is located on the east side of the Caribbean. Much like Grand Cayman, St. Lucia's marine ecosystem has been well preserved, which means the marine life and coral reefs are thriving. No matter which location you choose here, you'll spot colorful fish, such as parrotfish, angelfish, and clownfish. Back on land, St. Lucia is famous for its lush vegetation and twin Piton mountains, which make a great view while snorkeling. All the beautiful snorkeling spots in St. Lucia are guaranteed to take your breath away.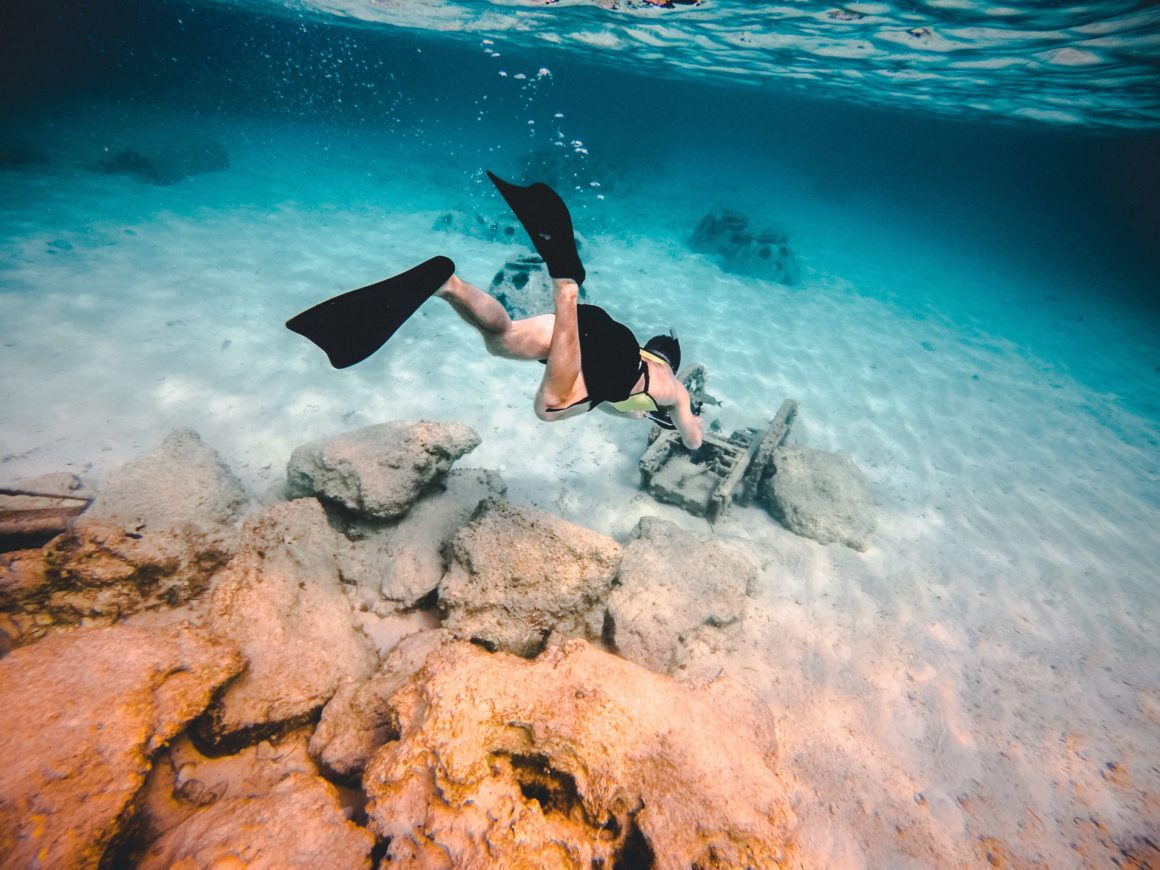 The Bahamas
Best spots: Stocking Island, Rose Island Reef, Pig Beach, the Exumas, Sir Nicholas Nuttall Coral Reef Sculpture Garden
The Bahamas are easily accessible from the mainland US, located just off the coast of Florida. It's a popular destination for snorkeling and sailing enthusiasts, with 700 coral islands, of which only 30 are inhabited. With your boat rental, you'll be able to hop around the islands, discovering secluded and private white sand beaches, coves, and coral reeds. Additionally, the Bahamas has the third-largest barrier reef in the world, Andros Reef, so there is no shortage of amazing snorkeling spots. And you'll have great chances of spotting moray eels, sea turtles, nurse sharks, and more. The Bahamas offer so many unique underwater locations to explore, such as a sculpture garden, sea caves, and blue holes.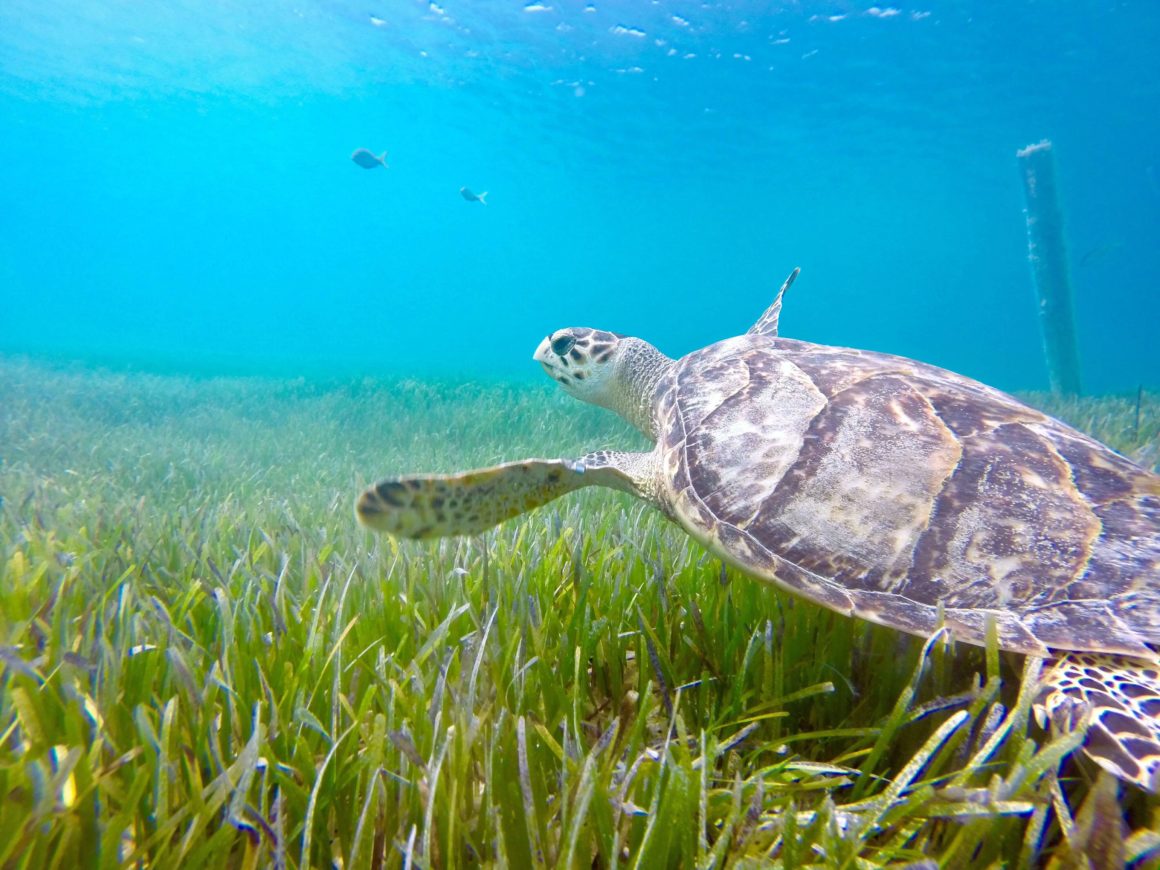 Turks & Caicos
Best spots: Bight Reef, Smith's Reef, Salt Cay, Northwest Point Marine National Park
Turks and Caicos is a paradise on land and in the water. As a part of the Bahama archipelago, Turks and Caicos is well known for its striking turquoise water. You might even spot a celebrity or two because the privacy and luxury of these islands have made them a popular vacation spot. However, the snorkeling opportunities are just as luxurious! With pristine, shallow water, snorkeling is accessible for all skill levels and you'll easily be able to spot various fish, turtles, and sharks. Turks and Caicos also share the same barrier reef with the Bahamas so you'll have endless spots to sail to and discover.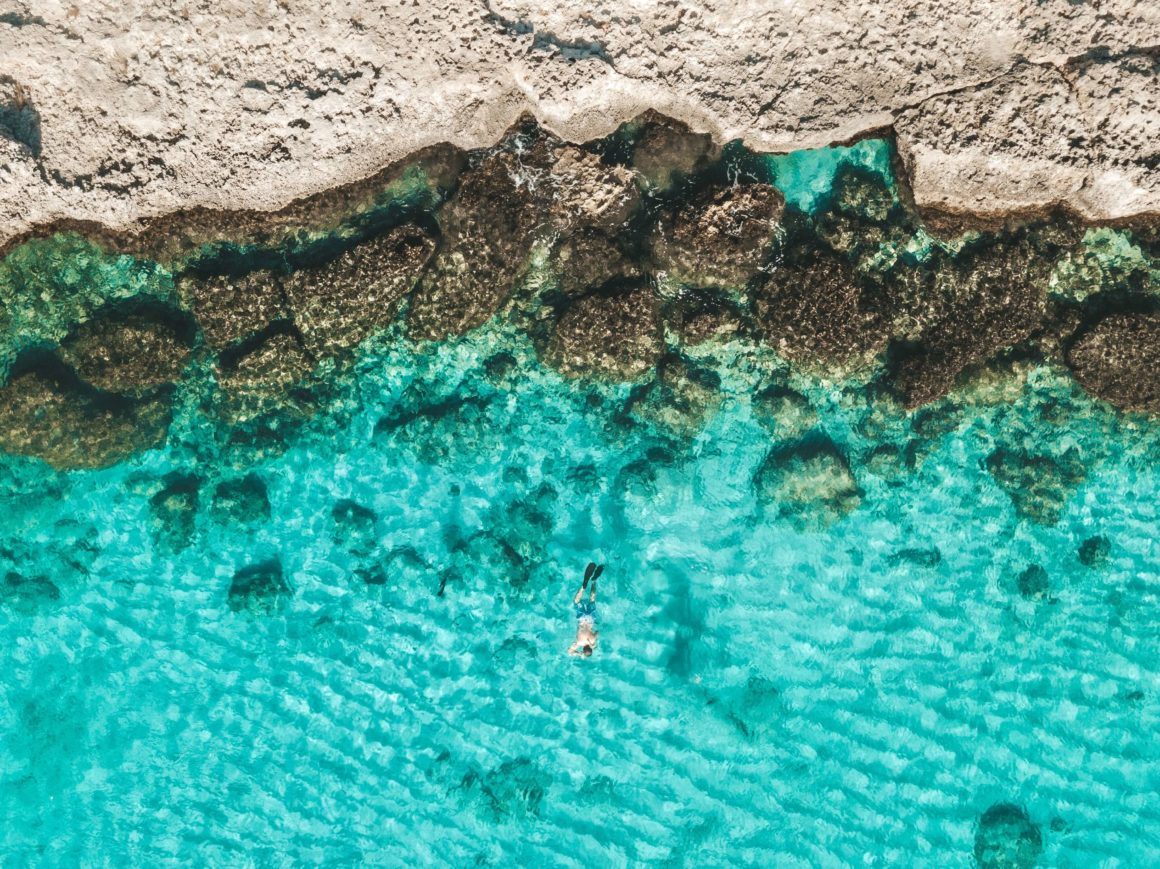 The ABC Islands (Aruba, Bonaire, Curaçao)
Best spots: Caracas Bay (Curaçao), Bari Reef (Bonaire), Antilla Shipwreck (Aruba)
The ABC Islands, or Aruba, Bonaire, and Curaçao, can be found in the south of the Caribbean near Venezuela. All three of these islands share ties to the Netherlands and you can see the Dutch influence over the culture when it comes to language, food, and more. Off the coast, these islands are renowned for their beautiful snorkeling locations. The ABC Islands are also strict with their marine conservation, so you can enjoy flourishing marine parks and vibrant sea life in all the beautiful snorkeling locations.
What equipment is needed for snorkeling?
Let's not forget the most important part of snorkeling, what equipment do you need to bring? At the most popular snorkeling sites in the Caribbean, there is typically snorkeling gear available to rent. Additionally, you might be able to rent equipment with your boat rental, so be sure to ask before packing.
However, if you plan to bring your own equipment, here's what you'll need:
A dry snorkel – this prevents water from getting in when you dive
A snorkeling mask
Snorkeling fins
Swimwear
Sunscreen
An underwater camera
Luckily, the water is perfectly warm so you won't be needing a wetsuit. However, depending on your swimming and snorkeling experience, you may want a snorkel vest to help with flotation. For extra safety, you can also use a dive flag for areas with boat traffic. Be aware that there are several popular snorkeling areas throughout the Caribbean that do not allow boats and are for swimming only.
Discover the best snorkeling in the Caribbean on your next vacation!
With world-famous coral reefs, hundreds of marine species, and unique snorkeling opportunities, what more are you waiting for? Book your boat rental and get ready to discover the Caribbean through snorkeling! We promise you won't be disappointed.