Share the post "Top 5 U.S. Cities for Boat Rental Fun & Fall Vibes"
Combine your love of boating and your autumn obsession with a boat rental in these five U.S. Cities that will surely make you fall in love with autumn all over again!
It's that time of the year when leaves are changing, football is playing, and the looming chill of winter is just around the corner! With summer ending, boating may seem like a thing of the past, but what better way to enjoy nature's orange, brown, and green hues than taking in the magical view from the waters?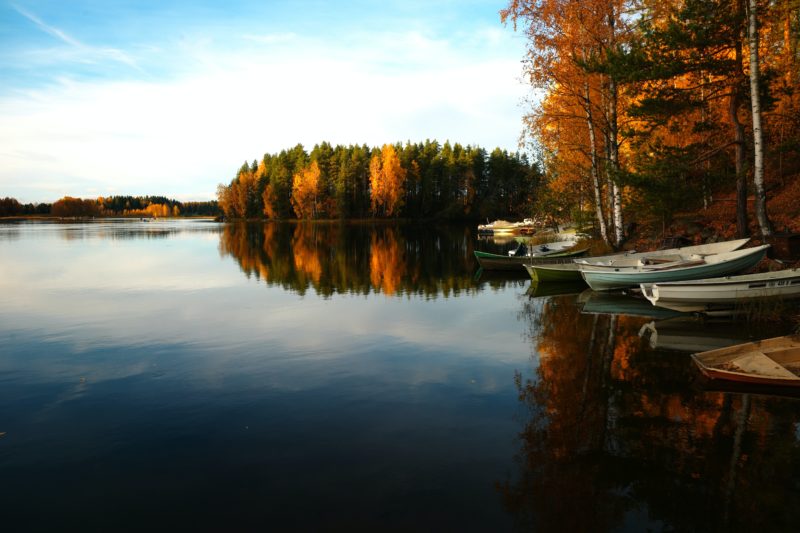 1. Boston, MA
Fall Foliage & Fishing Charters
The northeast captures the essence of fall effortlessly, specifically in Boston. Peer at the changing leaves or stroll through the historic city to immerse yourself in the relaxing season of change. The multicolored foliage this time of year puts on an unforgettable show and complements the historic architecture.
October and November bring colorful foliage to Boston and fish to your fall dinner dishes! If you're an avid angler, Boston is a must in the fall for an exciting fishing excursion. The water temperature starts to drop in Massachusetts Bay which also means swarms of striped bass start coming in looking for food. You're almost guaranteed a good haul with a fishing charter in Boston this fall.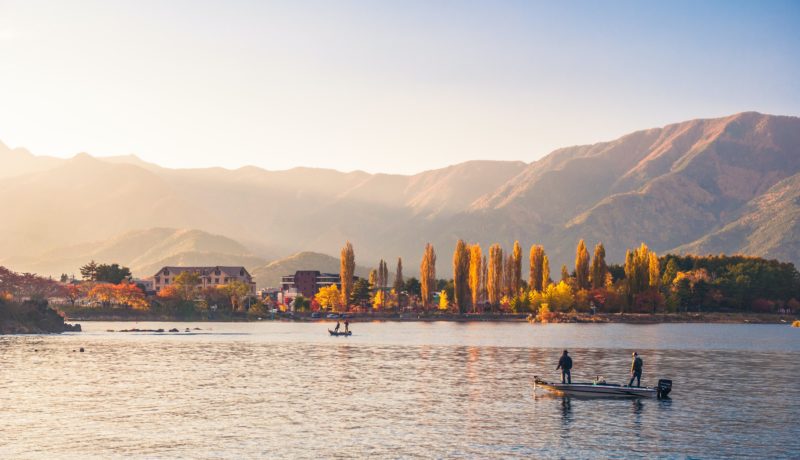 2. South Lake Tahoe, CA
Boat touring the Autumn Colors
The view of autumn leaves surrounding Lake Tahoe only gets better in the reflection of the water. Tour around the breathtaking view of aspen trees lined along the shore as they transition into hues of orange and red. A Lake Tahoe boat rental will let you gaze at the best fall foliage in the U.S. that pictures just can't do justice.
Enjoy the fall colors as well as food festivals like the Oktoberfest event held annually just a short drive away in Soda Springs! Go wildlife-watching in Lake Tahoe in October without worrying about the cold! In this part of the U.S., fall doesn't leave you shivering in your boots just yet. So, discover why fall is a favorite time of the year around South Lake Tahoe and search for boat rental options at your fingertips.
3. Annapolis, MD
Sail boating on the Chesapeake Bay
Annapolis, Maryland is the sweetest town and another fall favorite that begs to be seen and enjoyed every year when the leaves turn from green to blazing red. You can take your boat rental out for fishing trips during your time on the Chesapeake Bay or simply enjoy watching autumn take over the Annapolis leaves.
Along with witnessing the transitioning foliage, October is also when Annapolis holds the nation's oldest and largest in-water sailboat show! The United States Sailboat show is held every year in October for prime boat appreciation. As America's sailing capital, you are guaranteed to see some of the most prestigious and historic sailboats around.
Set sail and be a part of history on a sailboat rental and appreciate the premier showcase of unforgettable sailboat models! The boating enthusiast is sure to have a blast enjoying all things boating for the October boat shows in Annapolis. Don't be shy and join in on the fun from the water with a boat rental on the Chesapeake Bay.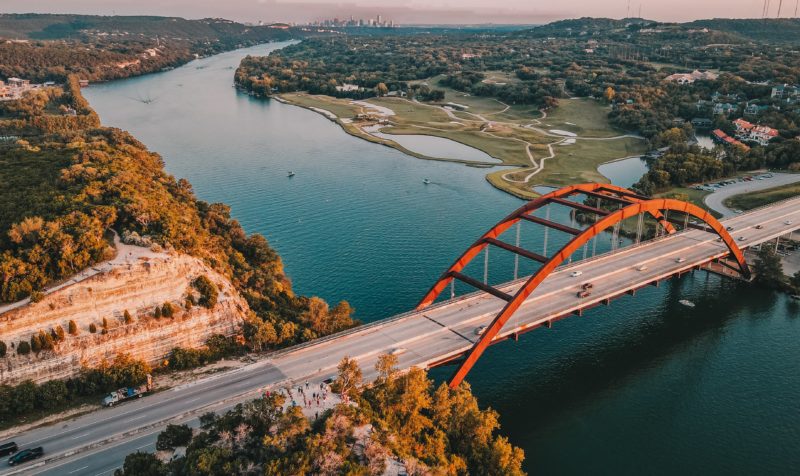 4. Austin, TX
Stern-gating & College Football
In the South, the fall season sounds a lot more like SEC football season! Around this time of year, everyone is getting into the football spirit and watching their favorite university teams. How about you take it up a notch with a custom Lake Travis boat rental when you head to Austin to watch good football and eat an even better BBQ?
Whether you're a sports fan or you just need an excuse to have a beer and eat good food, scale up from a tailgate party and rent a boat in Austin for a stern-gate party (like a tailgate, but on a boat!) while you get ready to watch your team head to victory!
5. Charleston, SC
Historic Boating in Warm Weather
Set sail in Charleston this autumn and take advantage of the warm weather that sticks around long after August while enjoying the fun and exciting fall festivities! Escape the cold weather and head south to Charleston where the weather is absolutely perfect for a boat rental tour around the historic Fort Sumter or even some last-minute water sports before it gets cold.
The Southern food and hospitality are enough to bring you to the charming and historic city of Charleston. But, a picturesque sailing trip around the historic city is always a great way to enjoy to warm autumn sun. Just after peak season, the crowds in Charleston start to lower and the waters start to clear up, so you have plenty of space to see what your sailboat or motorboat rental can do!
---
Fall Boating with Click&Boat
Appreciate fall and everything it has to offer in a new way this year! Look through our boat rental options to kick off your fall festivities. The weather is chilly enough to cozy up with a sweater, but still, the perfect time to get outside and marvel at the fall foliage during one of the most beautiful times of the year. Whether it's a scenic fishing trip or watching your favorite college football team, you are sure to catch all of the autumn feelings onboard!