Share the post "The Perfect Waterproof Camera for Your Next Boat Adventure"
Planning a boat trip involves packing the essentials: food, water, sunscreen, and towels. But what about capturing those memorable moments? Investing in a waterproof camera for your upcoming boat charter might not be the first thing on your mind, but it adds a whole new level of excitement to your vacation. So, let's address the elephant in the room: Which camera should you take on your next boat trip?
Choosing an underwater camera can be overwhelming with so many options available. Should you use your waterproof phone or opt for a dedicated camera? We're here to help you find the perfect one that suits your needs and captures those incredible moments above and below the water's surface. Let's make your boat charter memories last a lifetime!
What to consider when buying a camera?
When deciding to purchase a camera there are multiple factors that we must keep in mind. Combining these factors can determine the limitations and what can be done with the camera. Things to consider are:
Waterproofing! When sailing, it is inevitable for your camera to get wet and be exposed to water. It will be essential to choose a camera that is water resistant and depending on your activities completely waterproof.
Battery Life. There is the possibility that you are sailing for a couple of hours to a couple of weeks, and having a device that has the battery to capture your most precious memories is essential.
Size and weight: Sailing requires a person to be easily mobile, so choosing something that is not too big and readily portable is advantageous.
Image stabilization: Taking photos on a constantly rocking boat can be challenging and cause your photos to be blurry. Picking a camera with good stabilization will ensure your photos are clear and pristine.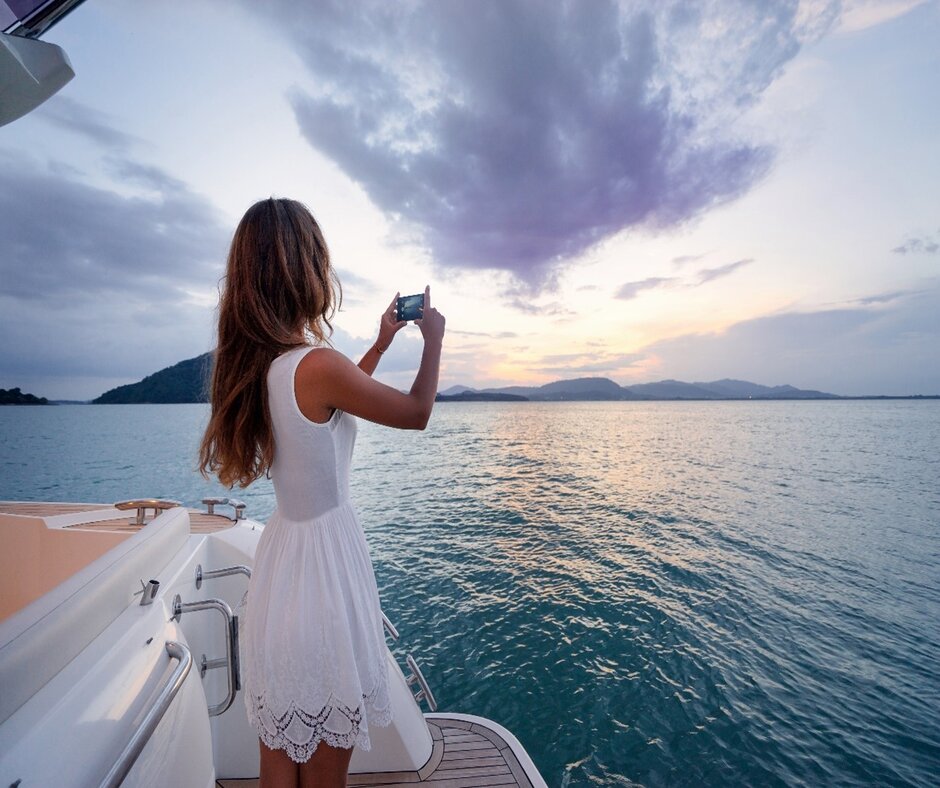 Best cameras for sailing
Olympus Tough TG-6
Get ready to unleash your creativity in any setting with this incredible Olympus. This remarkable camera is a true warrior that can resist water, dust, ice, and shock, making it the perfect companion for your various travels. Capture vibrant details with its wide-angle lens, while enjoying 4K quality and exceptional low-light performance photos and videos. Go out there and explore the waterways with confidence, and let Olympus be your trusted sidekick
GoPro Hero 11
The GoPro Hero 11 is considered a fantastic waterproof camera that is one of the market leaders in capturing adventurous moments. This champion in the world of cameras has a durable compact design and can fearlessly dive up to 33 feet deep, making it perfect for all your water activities. The GoPro Hero 11 also has 5k video capabilities, leaving you with sharp and crisp memories etched into your mind for a lifetime! Not too challenging to use and useful in a variety of settings, this is one of our top recommendations.
Ricoh Waterproof Digital Camera
Meet the incredible Ricoh Waterproof Digital Camera, a tough cookie designed for every imaginable outdoor environment. Waterproofing for a depth of 46 feet, freeze proofing as low as 14°F, shockproof from over 5 feet high, and can withstand up to 220 lbs, this camera is heavy duty. Have a blast on your boat rental vacation and capture those epic moments with this camera that's as tough as nails and ready to rock!
Kodak Disposable Waterproof Camera
The Kodak Disposable Waterproof Camera is the most convenient option on this list. This camera does the basics for a boat charter: capturing memories in wet and adventurous environments. Designed as a single-use camera, it is both waterproof and easy to use, making it ideal for beach trips, snorkeling, or any water-related activities. While it may not offer the advanced features or image quality of other higher-end cameras on this list, it provides a cost-effective and hassle-free solution for capturing your fun moments.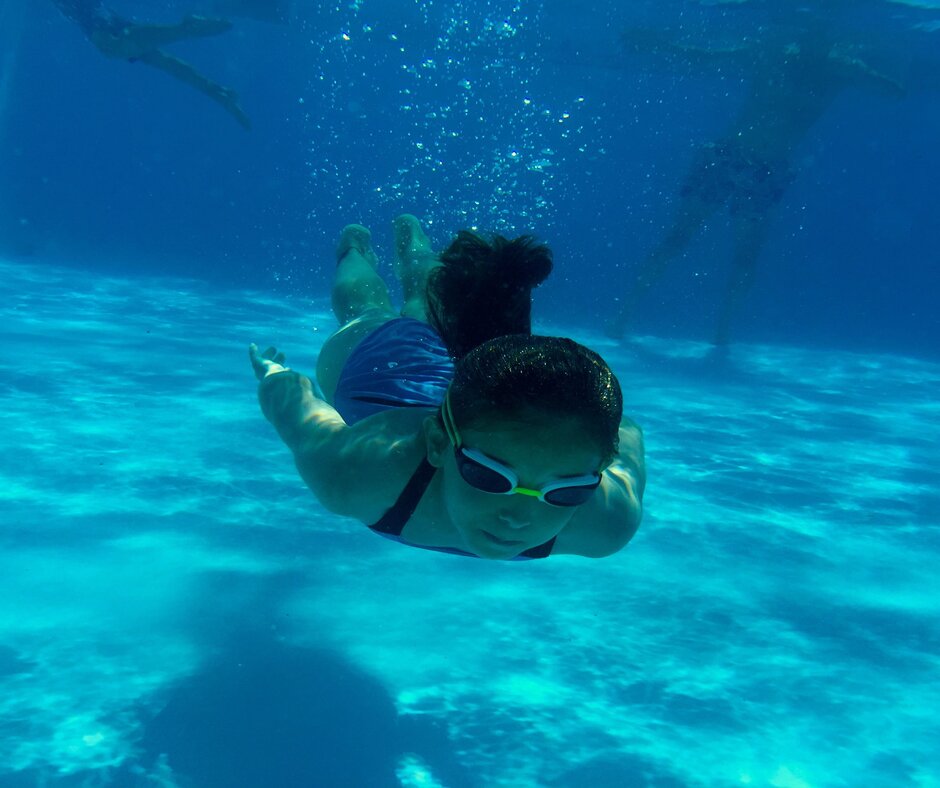 Tips for using a camera while sailing
Cameras can be tricky to keep track of, and having the right accessories and features can make life easier. Here are a few tips while your camera is on board:
Attach it to a floaty! Dropping a camera in water is always a possibility. Be proactive and not reactive, and get your camera a small floaty device. This way it is much harder to lose it in the water.
Keep the camera in an accessible place. You'll never know the perfect moment for a photo, so ensure that your camera is accessible and within arms reach.
Use a wrist strap and attach it to you! Simple and affordable, this is another way to protect your camera from separating from you and becoming lost.
Consider a polarizing filter. A polarizing filter helps minimize glare and reflections when on the water. This can help enhance the quality of your photos, making them brighter and more vibrant.
Capture every moment!
Bravo! You're all set with the must-haves: food, water, sunscreen, and a camera to seize the moments during your boat rental. Now, it's time to turn your dream into a reality and create memories that will never float away. So, hop aboard, rent your ideal boat, and let the adventure unfold.