Share the post "Deciding which boat to rent on Click&Boat"
Between motorboats, RIBs, catamarans, and other sailboats… are you

struggling to decide which boat to rent

for your next vacation?


No worries, Click&Boat is here to give you the lowdown on the different types of boats to rent, so you can make the right choice to fit in with the activities you want to do!
MOTORBOATS
A Motorboat is a boat powered by an engine, here are the main types of motorboats that you can find on Click & Boat:

The Day Cruiser: these boats are sometimes equipped with a cabin, kitchenette, and bathroom that's suitable for spending one or two days at sea. They are ideal for water-skiing and fishing, or even just to enjoy a high-speed ride at sea. This type of boat has both the manoeuvrability and the sporty side of the RIB, as well as the comfort and stability of the yacht.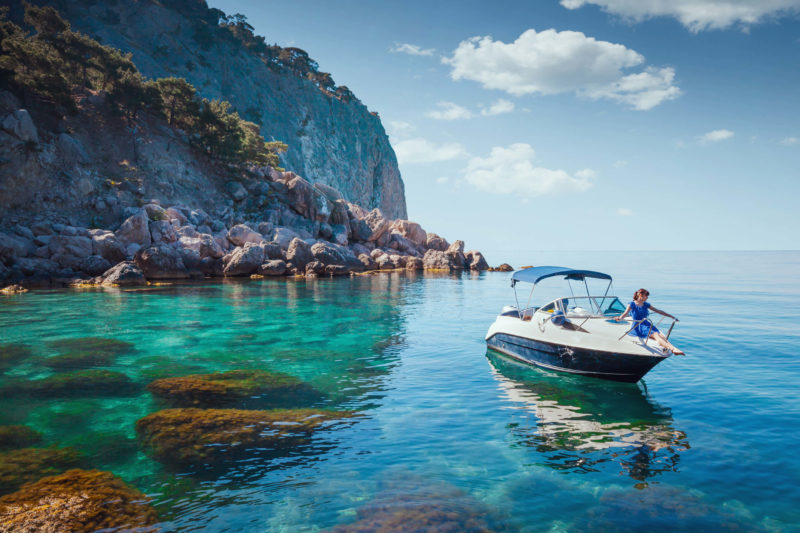 FROM €125 TO €330 PER DAY – ACCOMMODATES 4 TO 8 GUESTS – WITH OR WITHOUT CABIN
The RIB:this inflatable boat with an outboard or inboard engine is very popular for water sports such as wakeboarding or even water-skiing. This sporty boat also works well for a day trip sailing along the coast.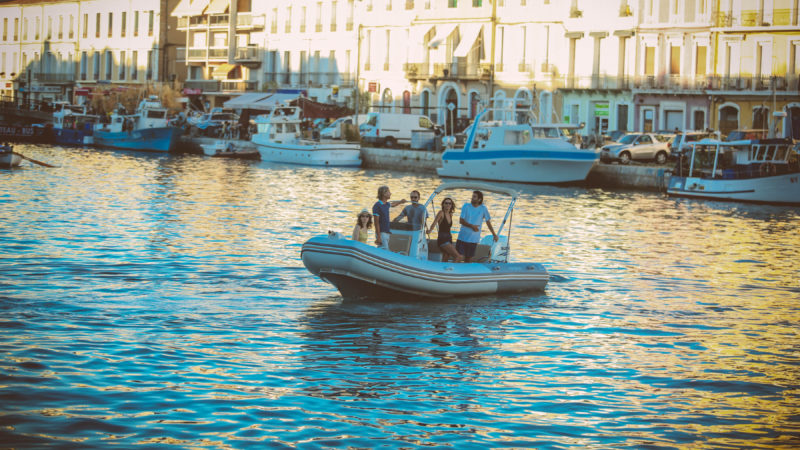 FROM €40 TO €330 PER DAY – ACCOMMODATES 6 TO 20 GUESTS – WITHOUT CABIN
The Yacht: this luxurious boat has all the necessary amenities to spend a longer stay in the greatest of comforts. These big boats will suit you if you're looking to set sail for a long ocean cruise. To browse our selection of yachts, have a look at our website.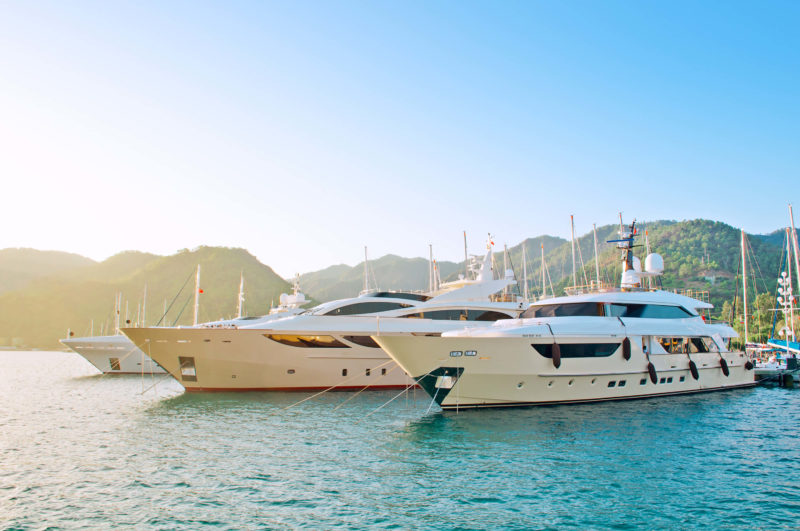 FROM €4,100 TO €124,000 PER WEEK – ACCOMMODATES 6 TO 12 GUESTS – BETWEEN 3 & 4 CABINS
SAILING BOATS
A sailboat is a boat that's propelled partly or entirely by sails. On Click&Boat you can choose between monohull or catamaran boats to rent.
The Monohull sailboat: This type of boat is the perfect combination of performance and speed, and offers incomparable navigation sensations. The sails allow you to navigate the water with the wind, and if you're feeling adventurous you can also make longer trips since there is no need to stop to refuel. There are different models of this type of boat for rent, from a cruising sailboat to something a little more sporty, offering a range of sensations adapted to the tastes of each!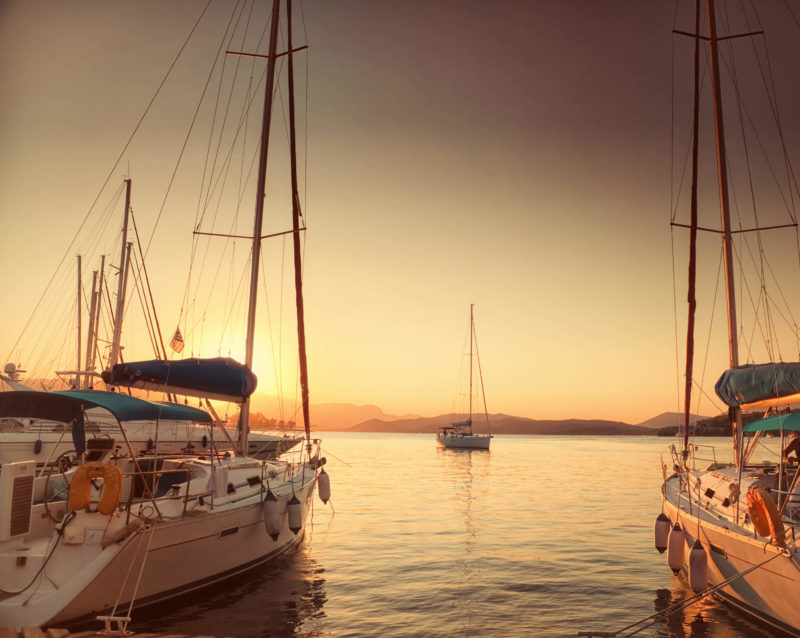 FROM €500 TO €4,100 PER WEEK – ACCOMMODATES 4 TO 8 GUESTS – BETWEEN 2 & 5 CABINS
The Catamaran: This sailboat is perfectly adapted for outings with the family or with a group of friends. Its two hulls offer great stability, and its large central square makes it a pleasant and comfortable place to relax. The trampoline at the front of the boat is also perfect for catching some sun! The cabins allow you to accommodate more people on board than a traditional monohull.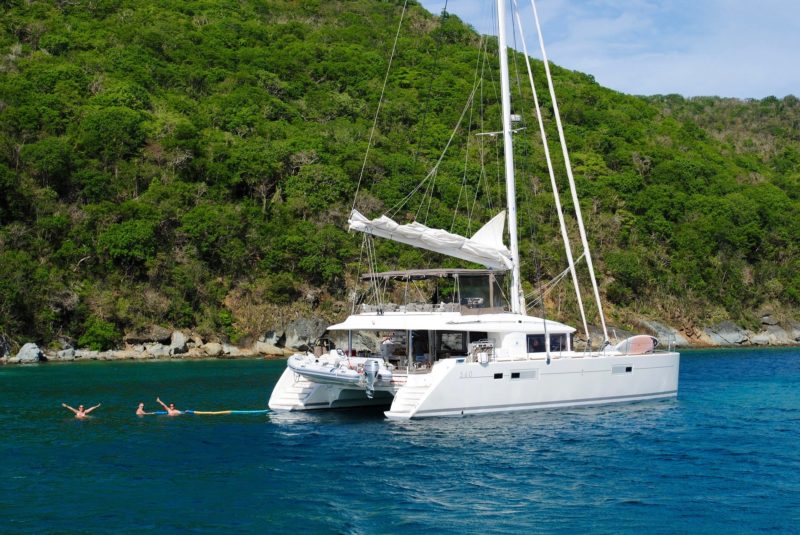 FROM €1,650 TO €12,300 PER WEEK – ACCOMMODATES 6 TO 10 GUESTS – BETWEEN 4 & 5 CABINS
HOUSEBOATS
The Houseboat: is suitable only for calm waters, and is therefore perfect for lazy drifting along rivers.
A houseboat can be navigated, with or without a licence, in complete tranquillity on rivers and canals. Having a large surface, the houseboat constitutes a functional and comfortable place for living. it is for this reason that they are sometimes transformed into restaurants, hotels, even offices!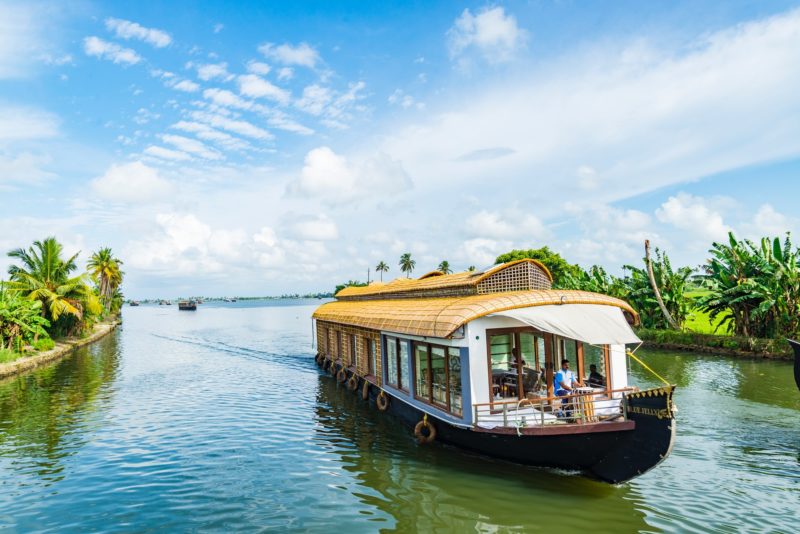 FROM 420€ TO 2,500€ PER WEEK – ACCOMMODATES 2 TO +25 GUESTS – 1+ CABINS
Now that you've brushed up on your knowledge about boats to rent, you should now know enough to pick out the perfect boat for your next trip!