Share the post "Making waves with peer to peer boat rental"
What is peer to peer boat rental?
The phenomenon is not entirely new, since Airbnb launched, the concept of the sharing economy has started to form into something big. People have started renting their spare rooms, their car and now it's their boats.  It was then a platform really dedicated to the rental of boats between individuals was required. That is why Click&Boat was born. A platform 100% dedicated to peer to peer boat rental, secure and easy to use.
What are the advantages of peer to peer boat rental?
For owners, renting out your boat has many advantages. Renting out your dear boat can help cushion the annual costs of its maintenance, insurance, inventory, and even earn a little money to afford a new engine or a new sail. Beyond the financial aspect, some owners are delighted to share their boat for the simple pleasure to bring people on board, show them the ropes and to discover the secrets of their region.
On the other side, tenants can rent beautiful boats at very attractive prices, dates are flexible and accommodating. Also, all of the boats, the old and the new, are maintained with love and care by their owners. You're getting quality boats, that are well equipped and ready for adventure!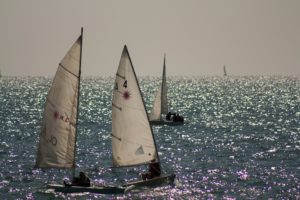 What are the limits of peer to peer boat rental?
The only limit that the owners may run in to is that they rent their boat out too much and are no longer able to enjoy it! But there are ways to ensure this doesn't happen.
With the Boat-Manager service, owners no longer need to chase renters around. The Boat-Manager is a trusted person chosen by Click&Boat that manages the check-in, check-out and contract on behalf of the owner. Thus, making the entire process easier and manageable for boat owners.
Rentals are insured either by the owner themselves or by Allianz who offers a custom insurance service to Click & Boat owners. In the event of damage, then the insurance policy will come into play, and the deposit of the renter can be taken.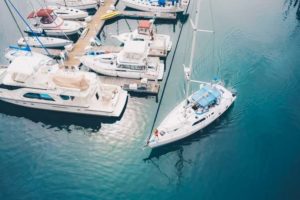 How to rent your boat to someone
To rent a boat to an individual in a simple and reliable way, it is better to go through a platform dedicated to renting boats such as Click&Boat. The team specializes in this type of rental and guides owners and tenants, before, during and after the rental process.
An insurance service is offered to both parties, and the payment terms are clear and reliable, everything is managed online and verified by the Click & Boat accounting service.
Registering your boat on Click&Boat
Before renting your boat out to individuals, you must make sure your boat complies with safety standards and explore the insurance options available. Once you're ready, you can create your account on Click&Boat. Take clear pictures and write a description of your boat, your region, tourist hotspots…then it you're ready to begin!
To register your boat, or browse boat rentals head on over to Click&Boat