Slow Life – meaning "slowing down" life. For many people, this is only possible while on holiday, and even then, some people still have a hard time "slowing down." In today's circumstances, the whole world is standing still. It is the perfect moment to dedicate yourself to practicing a Slow Life.
In the midst of isolation and social distancing, you may find that you have an unusual amount of time for yourself. While most people prefer to remain in the company of their closest family and friends during this time, this forced disconnection with everyday life is an ideal environment to focus on the 'purpose' of life. According to the Slow Life philosophy, this is a time to take a break and reset the course of life you want to take.
Even after this difficult period blows over, keep mind that there is no greater way to find your inner peace than by the sound of the sea. At the moment we have to be content with just dreaming of sailing around the world. But these dreams can also start to be planned. It may be the perfect time to start looking on Click&Boat for boat rentals so that you can plan your dream vacation and try the Slow Life at sea.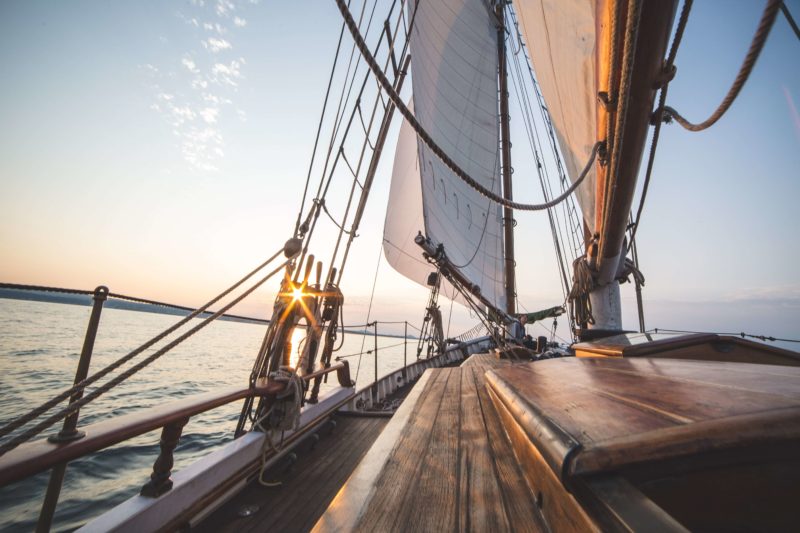 What is the

Slow Life ?
Balance, self-confidence, and inner peace, these are not only the principles of the Slow Life philosophy but also qualities that many vacationers find quite natural when spending time aboard a boat. While in our current realities, we cannot actually be on a boat, applying some of the Slow Life principles are still worth the try. Many people nowadays have the impression that they are constantly on the move and that there is always something that needs to be done. And on top of that, there is a constant demand for perfection. Days, weeks, months, end up blurring together, and in the end, we are not focusing on enjoying beautiful moments with our family and friends. The Slow Life is all about genuinely slowing down. Everything is slowed down to experience the essential moments more consciously and intensively. This not only enables you to find a better inner peace but also allows you to perceive your surroundings more attentively.
Imagine this: Everything is ready for your departure on your dream boat you rented located on the beautiful Croatian coast. The ropes are released, and you hoist the sails. You are on your way out of the harbor. You can feel it. The stress and anxiety have been left on the docks. You are now welcoming the fresh sensation of freedom. When the sails are fully up and you feel the wind in your hair and the sun on your nose, you know that all worries have been forgotten. Whether it is a two-week sailing trip along the 1,000 islands of Greece, a week on a yacht off the Cote d'Azur, or even just a day trip exploring the Florida Keys and Key West– a day on the water can bring more peace and relaxation than a weekend at the spa! Can you already imagine it? Grab your favorite drink and a few tasty snacks and Skype with family and friends. Together, is the best way to dream of your well-deserved holiday!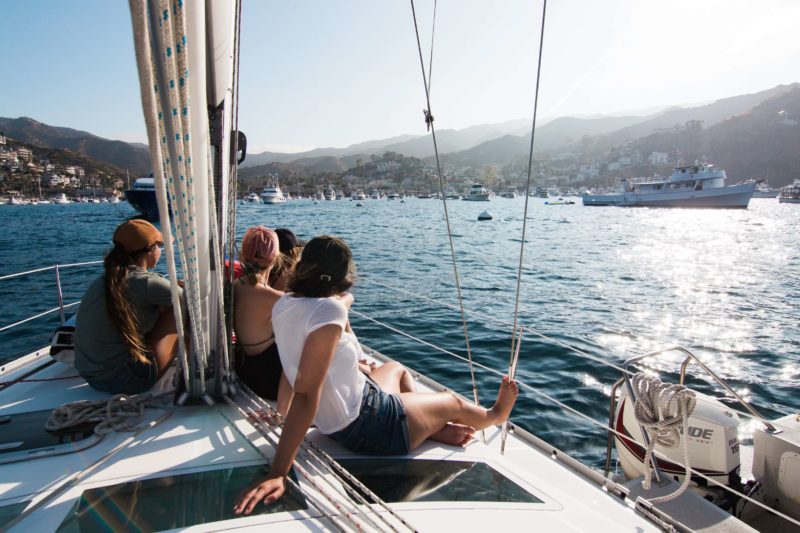 Slow Life

on the water: An escape from everyday life
You wake up realizing you are on a boat; it is day six of your Mediterranean getaway. It is time to sip your coffee and admire the view of the vast sea and islands that surround you. No phone calls, no emails, no social media- just you and nature. While at the moment we can only dream of this view and feeling from our window, it should not stop us from imagining the perfect boating holiday. You still can choose between picturesque beaches, hidden bays, crystal-clear waters you want to discover on your next trip. As soon as it is safe to travel again, you can immediately turn your dream into reality.
You don't have a boat license? No problem! Click&Boat offers many boat rentals with a skipper. So, let an expert take the helm of your dream boat. Skippers can help you discover incredible anchorages, local culture, and show you what it means to live a Slow Life. Relaxation and adventure await you on your next boating holiday- it is time to get planning!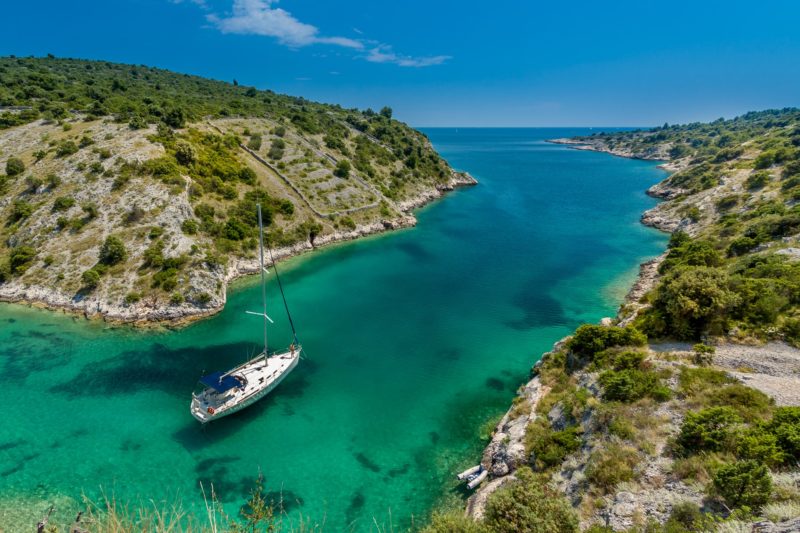 During this particular time, our team is still here for you (just from home!) to keep you up-to-date and to answer all your questions.