Share the post "Your Perfect Fishing Trip: The Ultimate Guide"
There's nothing quite like embarking from the coast at sunrise, heading towards the vivacious waters, and then feeling one with nature as you catch a fish. Fishing inspires a zest for life unlike other hobbies. Even if you aren't an experienced fisherman, with a few tips and a lot of patience, you can have a successful fishing trip. Here's a guide to planning your next fishing holiday.
Before beginning, we want to preface that there are strict laws and regulations with fishing, depending on the region. We have specified what licenses are required for each location, so we urge you to comply with all regional laws for a safe and fun fishing holiday.
What to bring on your fishing trip?
On Click&Boat, you can use our search filters to find your perfect fishing boat by selecting the number of passengers, the destination, and the dates to help narrow your options. When it comes to equipment, you want to make sure you come prepared. This may include:
Rods
Reels
Filet knife
Bait hooks
Gloves
Of course, the equipment you need will depend on the type of fishing. For beginners, a simple rod will be enough, while spear fishing and sport fishing require more specific gear. Keep in mind that certain fishing equipment is needed for each trip and depending on the boat owner, fishing equipment may or may not be provided. Therefore, it is important to contact the boat owner in any case to know what to expect.
The Florida Keys
First up on our list are the Florida Keys. This collection of coral islands has some of the most unique wildlife in the world. Extending across 800 keys, these beautiful tropical islands stretch from the south of Miami all the way to the southwest Gulf of Mexico. When it comes to types of fish, the keys are known for having a mix of everything! Near the shore you'll find Redfish, Trout, and Bonefish, the reefs carry large quantities of Groupers, Mackerel, and Cobia, and the deep waters house large Mahi Mahi, Tuna, and Billfish. In between fishing, you can also explore the coral reefs with some snorkelling where you can admire (but not catch) a Queen Conch, rays, and sea turtles.
Note that a saltwater fishing license is required to fish independently in the Florida Keys. They can be purchased from USD 17 at bait and tackle shops.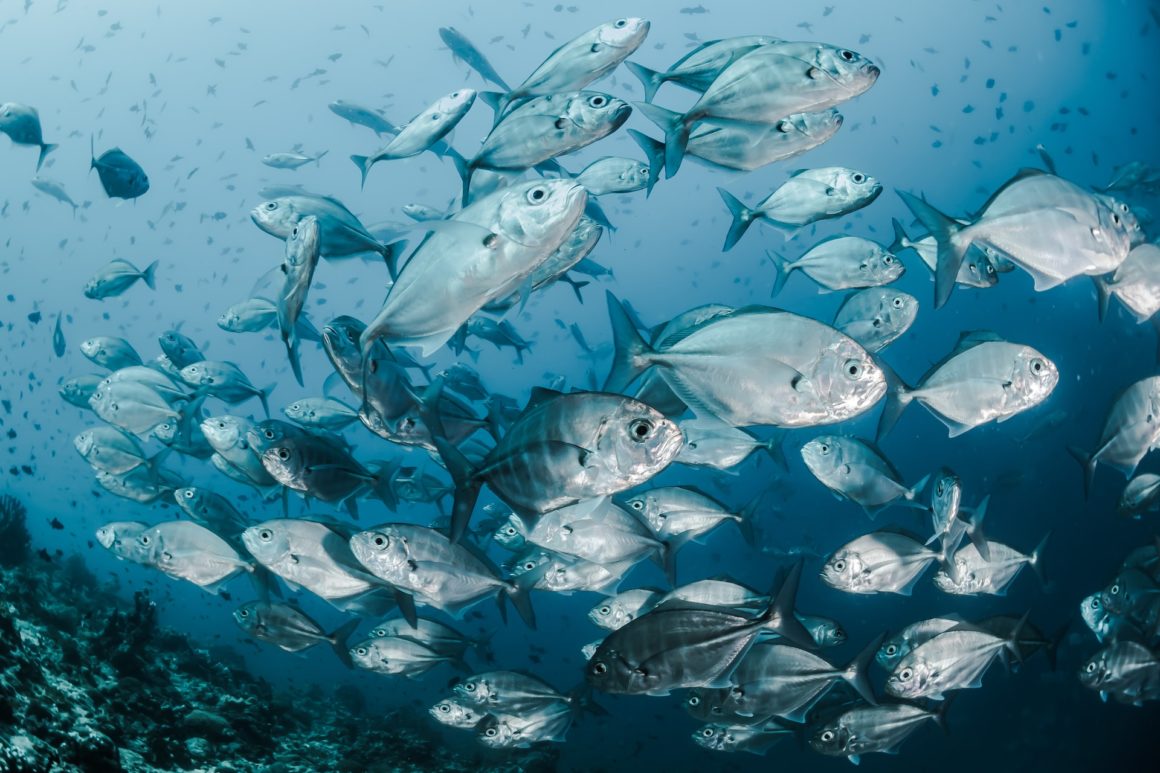 The Bahamas
If you want to see a large number of fish, then cruise through the pristine waters and flats of the Bahamas. It's hard to go wrong on your trip around this Caribbean destination, whether you head to Grand Bahamas, Abaco, or Andros, you are certain to find beautiful fish. In just a week-long fishing holiday, you'll find the likes of Mahi Mahi, Wahoo, Kingfish, Bahamian Lobsters, Snappers, and Groupers. The best time to go fishing in The Bahamas would be from March to June. In contrast, you should be cautious of visiting in the late summer or early autumn because of the hurricane season. 
A fishing permit is required in the Bahamas. We recommend that you apply online before your fishing trip as it may take a week to process. Note that there are Bahamian catch limits that you must abide by. You can catch and eat fish as long as it doesn't exceed:
18 Pelagic Fish
10 Lobsters
6 Conch
27 kg, or up to 20 Demersal Fish
You can read more on the Bahamian regulations here.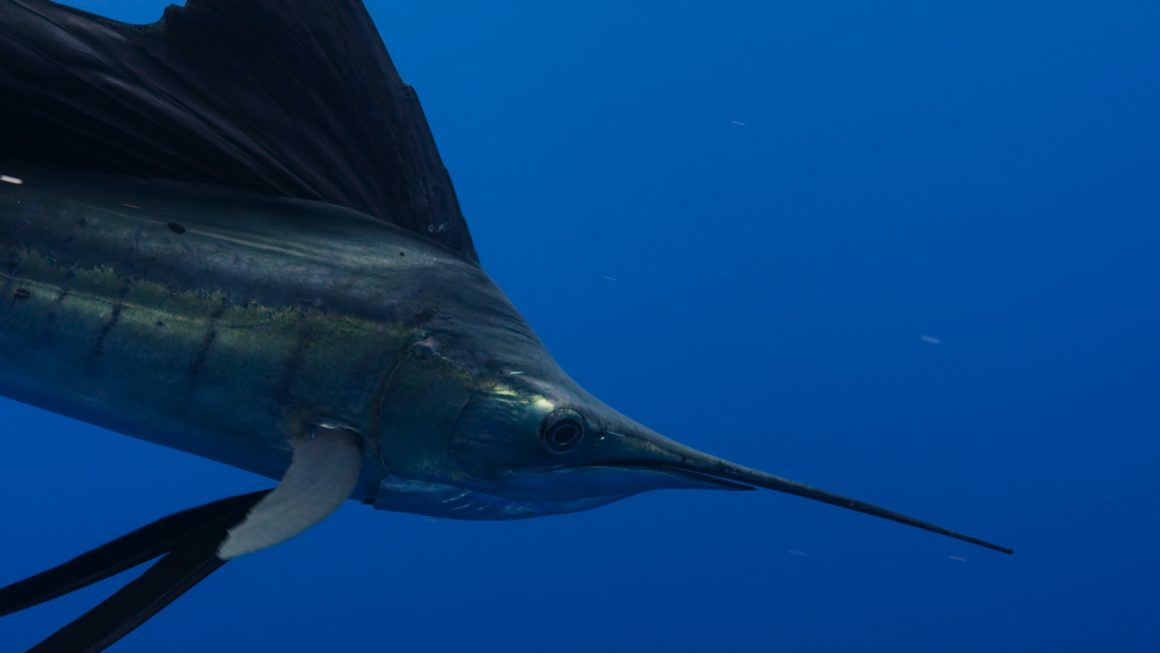 The Canary Islands
The next destination for your dream fishing trip lies within the Canary Islands. These seven Spanish volcanic islands in the Atlantic Ocean are home to some of the best fishing opportunities in the world. The islands include La Gomera, Tenerife, and Lanzarote. The subtropical climate offers a warm and sunny climate all year round. Depending on the time of year and migrational patterns, you can catch a wide variety of fish in the Canary Islands. If you visit from March to April and October to November, you will be greeted by schools of tuna. If you're up for a challenge, fish for marlin and swordfish from May to October!
You do require a fishing license in the Canary Islands. You will need to pay around €70 for a boat fishing license. Luckily, these are granted easily, with a general turnaround time of 5 days. For Spanish residents, you can apply for this online, but non-residents must go to an office in person to obtain their license.
Ponta Delgada, Portugal
Located in the Azores archipelago within the North Atlantic Ocean, Ponta Delgada is a Portuguese island known for its amazing fishing opportunities. Due to the volcanic composition of the islands, the fertile and nutrient-rich soil provides the foundation for incredibly biodiverse wildlife. If you are an experienced fisherman, then you already know that the Azores hold the crown of big game fishing. The fishing season lasts from June to November, when you can catch trophy-winning Marlin, Tuna, and Sharks.
Anyone over the age of 14 is required to have a fishing license. For sports fishing, you will require a Licença de Pesca Desportiva for saltwater fishing and a Licença de Pesca Desportiva em Aguas Interiores for freshwater fishing. Find out more here.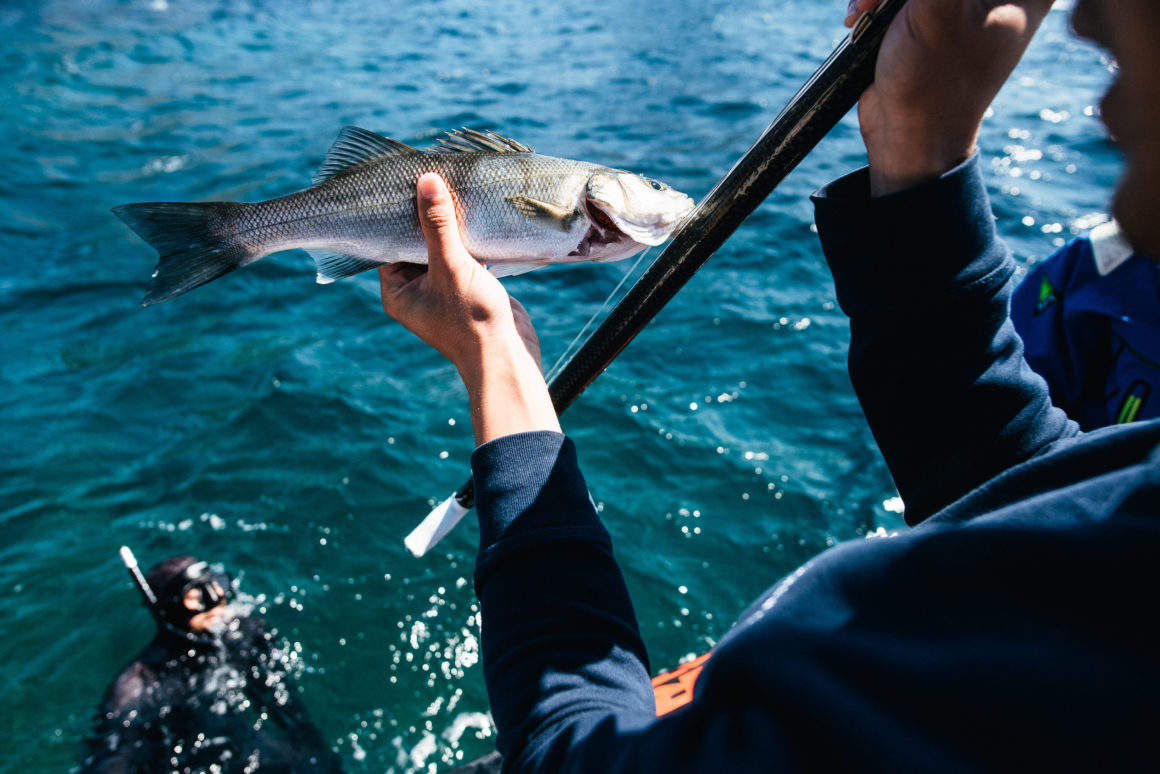 The Technique
When it comes to the technique, one of the most popular methods is called trolling or drag fishing. This is a simple method in which the fisherman attaches their fishing reel to the boat and continues sailing. The principle here is that the bait attached to the reel is moving prey. Then, the fish will get pulled with the momentum of the boat until it tires out. This process could last hours, so be patient!
The trick of the trade is to set the line 10 times longer than your boat speed. This way, the fish doesn't swim too close or too far. For example, if you go 2 knots, you will need 20 metres of line. The best cruising speed is between 4 and 6 knots, so take your time and experiment to see what works best. Most fish take the bait around sunrise and sunset when the light drops and temperatures begin to cool, so take advantage of this for optimal fishing hours!