Share the post "Which Nautical Tattoo is Best For You"
Nautical tattoos meanings and ideas
Sailor-inspired tattoos are one of the most well-known tattoo styles that can be seen all around the world. Nautical tattoos' meanings originate from traditional sailors. However, today many choose to get a nautical-inspired tattoo to remember their travels and connect themselves with the sea. Next time you rent a boat, a nautical tattoo is the ideal way to remember your vacation!
In the 1700s, British Captain James Cook sailed to the Pacific islands and brought tattoos to Western culture via this aesthetic. On his trip, Polynesian tattoos, or "tatau" in Samoan, inspired Cook and he documented the various designs that he saw.
The British Navy tattoo trend quickly spread to the American Navy. Sailors would practice tattooing each other while bored at sea on long trips. Certain tattoos became a way of commemorating voyages, battles, and wars or representing sailors' identities, accomplishments, and travels. Many tattoo designs served as talismans to protect sailors from superstitions.
Traditionally, sailor tattoos were black, as sailors used soot and gunpowder as ink. The traditional tattoos had bold outlines and minimal shading. The style has evolved to include vivid colors and some even combine styles to create unique tattoos, such as minimalistic, thin-lined nautical tattoos.
In the modern day, sailor tattoos have become a mainstream trend. Many people have small or singular nautical tattoos and others devote entire sleeves to this aesthetic. Here are some of the most popular nautical-inspired tattoos and their meanings.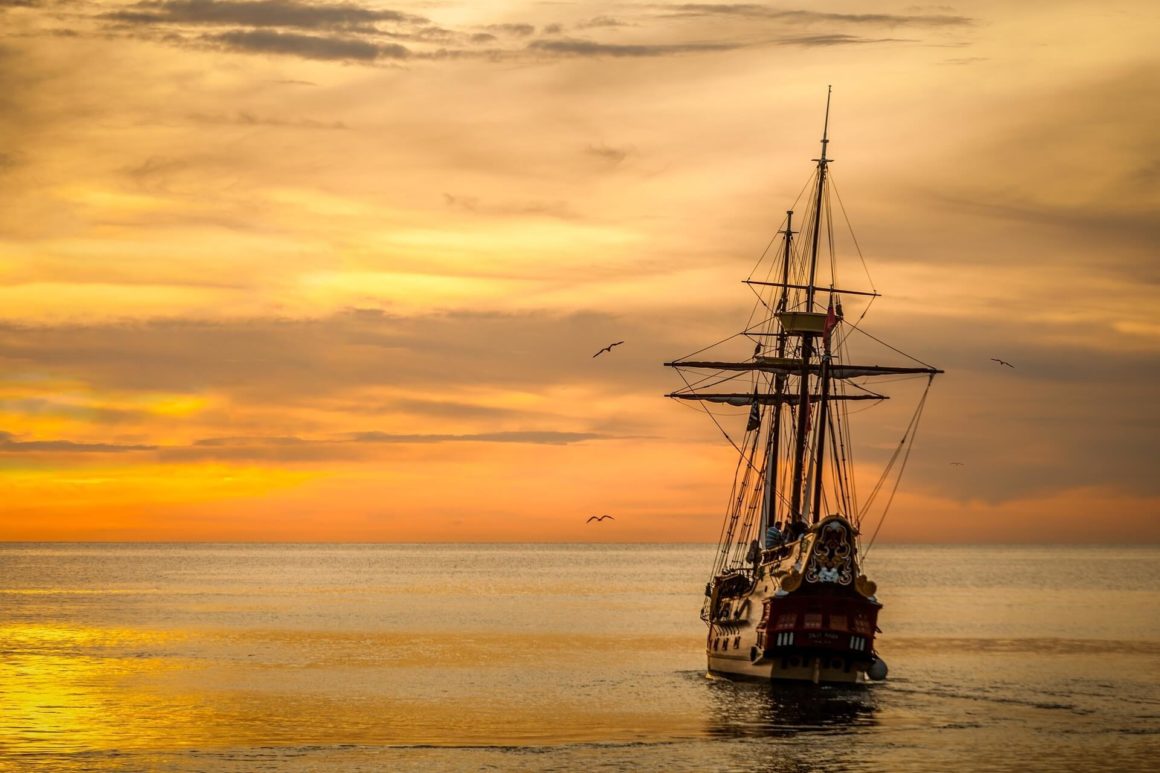 Small nautical tattoos meanings
Swallow tattoos
Tattoos of swallows are symbolic of a sailor's travels. Traditionally, these tattoos represent that a sailor had traveled over 5,000 nautical miles.
Swallows are known to always return home, so this tattoo also symbolizes that a sailor will return home and is loyal to their homeland. A modern twist sometimes includes a loved one's name to show your loyalty to that person.
Nautical star
The nautical star tattoo is a star with five points to represent the North Star, each halfway shaded to look like a compass rose. This tattoo symbolizes that a sailor will always be able to find their way home. Some also get variations of the North Star or of a compass for the same meaning of protection and guidance.
Hula girl
Hula girl tattoos have a very simple meaning: that the sailor has been to or served in Hawaii. This tattoo design comes in a variety of forms, including the addition of colors, palm trees, or ukuleles.
Polar bear
A polar bear tattoo is another tattoo to represent a sailor's travels. This one is very rare since it shows that the sailor has crossed the Arctic Circle and become a Blue Nosed Sailor. The polar bear will be golden for those who have surfaced above the fifth parallel north in a submarine.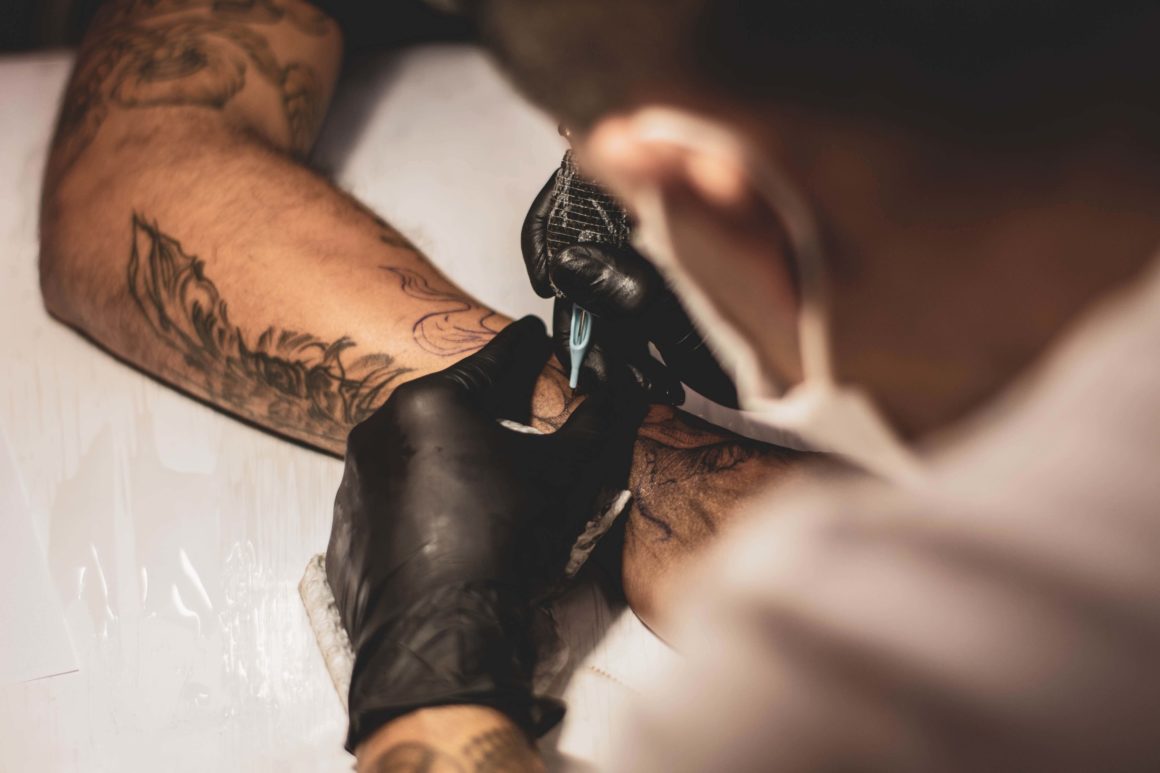 Dragon tattoos
There are a few different dragon tattoos, each with a different meaning. A Chinese dragon typically means that the sailor has traveled to a Chinese port or served in China. A Golden dragon symbolizes crossing the International Date Line, which is the location in the Pacific Ocean where one calendar day ends and another begins.
Shellback turtle
The Shellback turtle tattoo is another that shows a sailor's experience. This tattoo means that the sailor has crossed the equator and is therefore a part of "King Neptune's Court." King Neptune's Court is an old ceremony the British Navy would perform after a sailor crossed the equator for the first time. The tattoo got its name because sailors who cross the equator are nicknamed "Shellbacks."
On the other hand, sometimes sailors will earn a golden Shellback turtle. This tattoo is a rare one which means that they have crossed the International Date Line and the equator at the same time.
Fully rigged ship
A fully rigged ship has three or more masts with all of them rigged. The traditional meaning behind this tattoo is that a sailor had successfully sailed around the tricky Cape Horn in South America.
Pigs and roosters
Pig and rooster tattoos traditionally come as a pair on the feet– a pig on top of the left foot and a rooster on the right.
This tattoo has a superstitious and historic origin. It was meant to prevent drowning and started during World War II. Pigs and roosters would be carried in crates on ships and the crates would float during a shipwreck, so these tattoos were thought to bring good luck in case of a disaster.
Crossed cannon
Crossed cannon tattoos are for veterans with naval experience as a cannoneer. Most navy members place this tattoo on their hand between their thumb and pointer finger.
Sometimes a veteran will have crossed guns, which means that they served as a sniper for the navy.
Braided rope
A braided rope or rope in a knot tattoo is meant to show the division of a sailor. It is typically on the left wrist that signifies that the sailor worked as a deckhand.
Hold fast
The words "HOLD FAST" were often tattooed on the knuckles of sailors. This tattoo has another superstitious meaning to bring good luck. This tattoo was meant to help sailors who served as deckhands hold tight or "fast" to the ship's ropes and rigging, especially during rough storms.
Little red devil
The red devil tattoos were another tattoo designated for a specific division of sailors. The "Snipes" crew who worked in the pits with the heavy machinery and coal to power the steam engine usually got this tattoo. Due to the steam engine, the pits were usually extremely hot, so these tattoos represent the hellish environments that the sailors had to endure.
Nautical tattoo sleeves
The list of ideas for nautical tattoos is endless, such as anchors, sharks, lighthouses, and more. Some may choose to go for a nautical tattoo sleeve and incorporate several traditional sailor tattoo designs into one. The most devoted may even devote their whole body to sailor-style tattoos.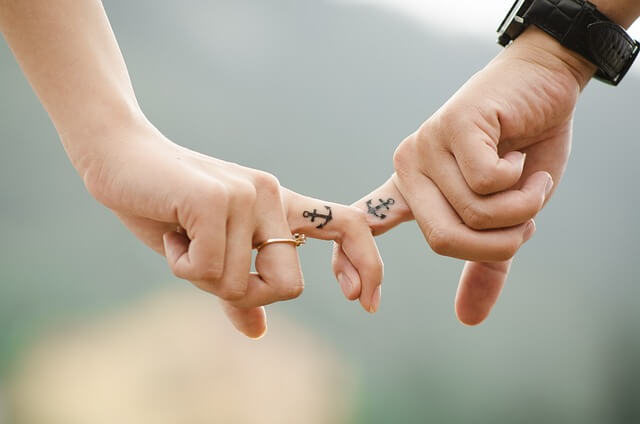 Small nautical tattoos for others
While nautical tattoos originated from men, that does not mean that everyone else should be excluded. Any sailor-inspired tattoo design would be well-suited for women, or others looking for inspiration. But for those that want a daintier nautical style tattoo, taking a minimalist twist on the traditional sailor tattoo is ideal. For instance, turning a nautical star tattoo into a minimalist North Star tattoo is a great option.
Additionally, other small sailor-inspired tattoos are anchors to symbolize stability, matching compasses for friendship tattoos, or a small, single-lined wave. These look great on ankles, wrists, fingers, feet, and ribs.
Dedicating an arm or leg to a nautical-style tattoo sleeve also looks equally aesthetic on everyone. A sleeve filled with small nautical tattoos is a trendy way to combine your favorite sailor tattoos. Or designing a coherent sleeve dedicated to large sailor tattoos is great for those who like nautical tattoos' meanings.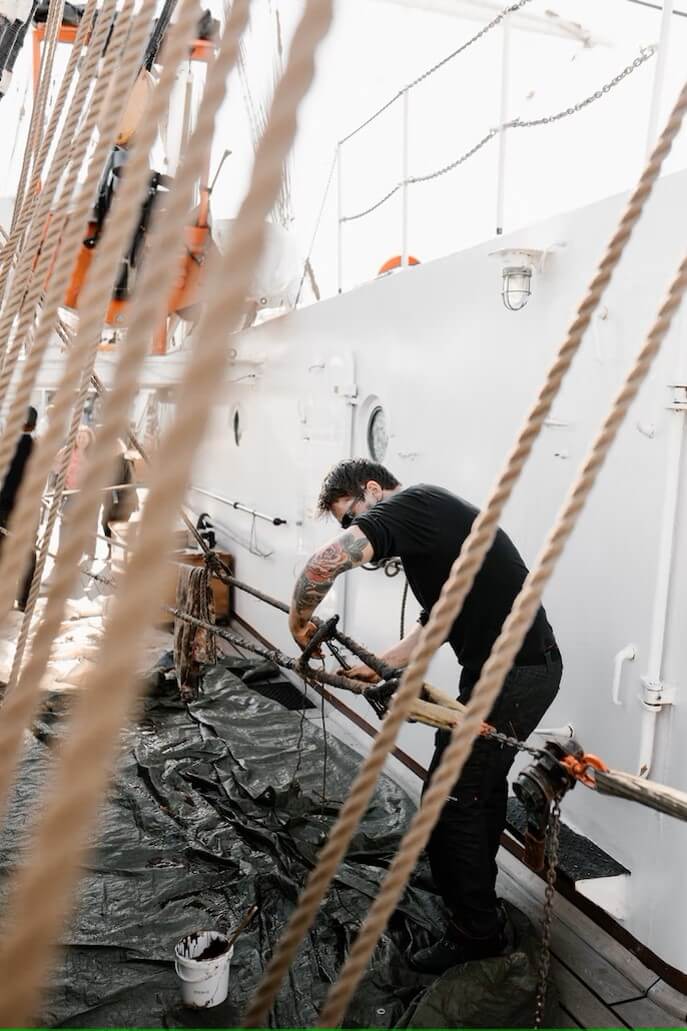 Can I get a nautical tattoo if I'm not a sailor?
While the origins and traditional meanings of nautical tattoos tie back to the navy and sailor's travels, anyone can get a nautical-inspired tattoo. Most of the symbols have meanings that extend beyond sailing. There are several modern twists and adaptations you can take on the traditional sailor style.
A nautical tattoo may be for if you have a loved one who was a sailor or if one of the designs stands out to you. Getting tattoos inspired by traditional sailor tattoos is also a great keepsake for your next sailing vacation.