Owning a boat is a great life achievement. It can provide your family or friends with countless memories of spending time on the water! While owning a boat comes with a lot of perks, it is important to take proper care of it regularly. 
Boat maintenance from day one will ensure a long and happy life for your boat whether it's a rental or yours. In this article, we will explain the supplies you'll need and give you a step-by-step guide to taking care of your boat, inside and out.
How often do I clean my boat?
How often do I clean my boat?
Boat cleaning should happen after every time you use the boat, inside and outside. If you want your boat to be pristine, you must clean the interior, exterior, tanks, and engine.
You do not need to clean the engine or tank every time you leave the harbor. You can clean them once a month or every 100 hours of engine use, whichever happens first.
We also recommend giving your boat a deep clean before the temperatures get too cool and it's the off-season. This will ensure your boat is ready and prepared for the summertime! By cleaning the inside and outside of the boat, you ensure minimal damage during the winter months.
What supplies will I need?
Buying the proper tools and supplies can make a big difference in boat care. Purchasing supplies that are mindful of your boat and the water is the perfect balance. Here is a list of the supplies you will need for boat cleaning:
Bucket
Hose with good length
Plastic nozzle to adjust stream
Vinegar
Sheepskin washcloth/mitt
Expandable brush poles with various heads
Chamois towel
Degreaser
Engine Cleaner
Vacuum
Shop vac
Trash bags
Microfiber towel
A quality/safe boat soap
Spray wax
Each vessel is very different, so when you are cleaning a boat, ask which products work best for the boat's maintenance!
Interior and Exterior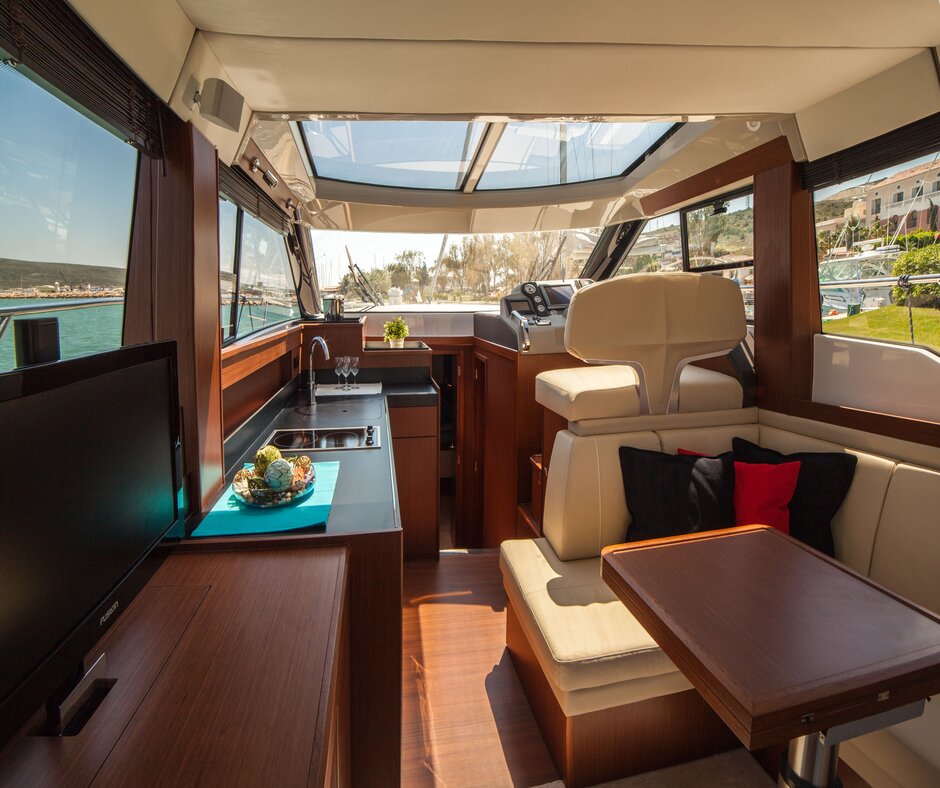 Not every boat is the same, so the supplies you will need may vary. The most significant factor is knowing the material your boat is made of. Inside the boat, you may find:
Carpet
Fiberglass
Vinyl
Cushions
And like the interior, there are different materials you might come across for the exterior of the boat, such as:
Hull bottom
Canvas and Clear Canvas
Engine
Teak
Understanding the materials will help you make informed decisions about what cleaning materials to buy to effectively clean your boat.
Boat Maintenance Tip: Boats that sit unused collect more dirt and dust than a used boat!
How to clean the interior
The interior is anywhere a passenger on the boat could be. This includes the seats, carpets, beds, steering wheel, storage, glass/windows, trash cans, deck, gally, etc. Here is a boat maintenance checklist to consider when cleaning the interior in any order:
Wipe down all surfaces
Vacuum carpet
Wipe down windows and glass
Wash the carpet w/ soap and water
Empty trash cans
Maintain and clean toilets
Clean any gear on the boat
Keep a clean storage area
Dry wet surfaces
For quality boat cleaning, follow this checklist! The more frequently you clean the interior, the better condition your boat will be in for its lifetime.
How to clean the exterior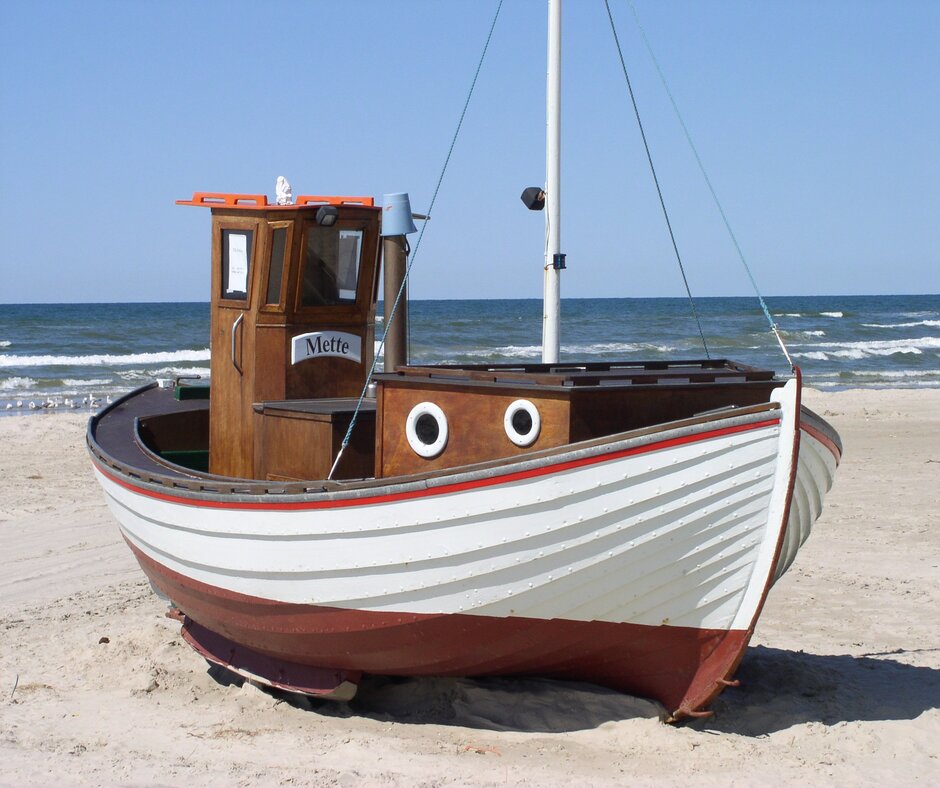 Keeping the outside of the boat clean is just as important as the inside. The outside of the boat comes into contact with elements that can damage the boat if not properly cleaned. Washing the exterior of the boats will help prevent damage and prolong your boat's life. Cleaning the outside of the boat is not challenging, so here are the basic steps:
1. Rinse the boat: Remove the boat from the water entirely and give it a full rinse. This gets off any excess debris, grime, or dirt.
2. Lather with boat-specific cleaner: Make a solution of soap and water and lather the boat with a sheepskin mitt. Remove any stubborn dirt or debris. This prevents long-term damage to the hull.
3. Buff the exterior: Not necessary, but if you love a shiny brand-new-looking boat, a rotary buffer could be ideal.
4. Wax the exterior: Waxing the exterior of the boat will help shine it up and prevent scratches, dents, dirt, and grime. Try to find a wax that is environmentally friendly.
How to clean the engine
There are two styles of boat engines: inboard and outboard engines. Most boats hide inboard engines in their hull, while outboard engines are visible from the outside of the boat. Outboard engines are a lot more accessible while inboard engines deal with less of the outside elements. Both need regular maintenance, at least twice a year, but more frequently does not hurt!
Cleaning the outboard engine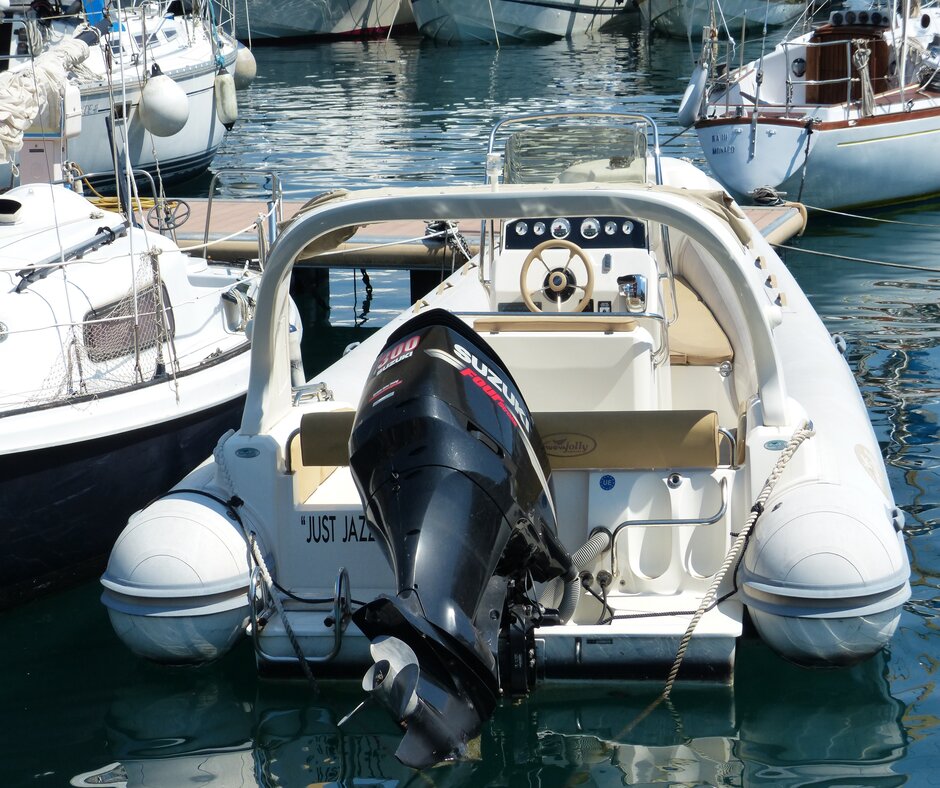 Cleaning an outboard engine is really easy! To clean the outboard's engine, start with rinsing, then lathering with soapy water, buffing out scratches, and applying a sealant wax.
To clean it deeper, remove the engine cover, and hose down the exposed motor of debris. Use an engine cleaner and a brush to thoroughly clean the motor. Once happy with how clean the motor is, rinse off the solution with water.
Once the engine is dry, use an engine protectant. Rub it in with a rag until the motor is well coated. Now there is no doubt your engine will look almost brand new!
How to clean an inboard engine
The first step is to make sure to turn off your engine and batteries. Then inspect the engine room to see if any specific spot needs more attention when cleaning. We will need a few supplies for this job: a degreaser, a brush, a microfiber rag, a shop vac, and a protective solution, like 303 Protect.
Rinse the engine room with water and then use a degreaser water solution with the brush to scrub the surfaces. After scrubbing everything, use the microfiber towel to wipe up the dirt and grease. Rinse again to ensure everything is spotless. A vacuum or shop vac comes in handy when trying to remove the excess water from cleaning.
Once the area is dry, apply the 303 Protect to a rag and rub it on all plastic, rubber, and wiring.
Get into the habit of a clean boat!
If you want your boat to stay in tip-top shape and ready for adventures, maintaining your boat's cleanliness is important. It might sound like a lot of work but don't worry, it'll get easier with an established routine. So, don't forget to give your boat some love and guarantee yourself smooth sailing and great boating experiences every time!