Share the post "Best Beaches in Puerto Rico to explore aboard"
When you're planning on vacationing to Puerto Rico, locating the best beaches should be a top priority. This is easier said than done, considering you're surrounded by some of the most beautiful waters on the globe.
There's certainly no shortage of beautiful beaches in this Caribbean paradise, but there are a few notable locations that tend to stand out from others. In this article, we'll highlight some of the best beaches in Puerto Rico.
Dorado Beach, Puerto Rico
Dorado Beach is a private residential resort area on the northern coast of Puerto Rico. This beach is known for its luxurious atmosphere, beautiful amenities, and enchanting natural scenery. The area has a long and rich history, with the residential portion of its story dating back over a century.
In 1905, Alfred T. Livingston purchased 1,700 acres to grow coconuts and grapefruits. His venture and subsequent export business was a success, and after his death, his daughter went on to build a large estate named "Su Casa."
Clara Livingston was a pilot, and she constructed a private landing strip on the estate built on the property. Even to this day, residents and guests are allowed to stay in the 8,000 square-foot home which is located on the beachside. It also includes a concierge service.
In 1955, Laurence Rockefeller, son of John D. Rockefeller, arrived at Dorado Beach and made friends with Clara Livingston, as the two shared a passion for aviation. Rockefeller ended up purchasing the property and created the first eco-resort in Puerto Rico.
When he opened the doors in 1958, he invited 150 of his most beloved friends. Over the years, guests included the likes Joe Namath, Mickey Mantle, Elizabeth Taylor, John F. Kennedy, Gerald Ford, and George Bush Sr.
Besides being a beautiful residential community, the beach is also home to a professional golf tournament each year.
Isla Verde Beach
Isla Verde Beach is located in the city of Isla Verde, Puerto Rico, and is one of the main tourist locations on the island. The Luis Munoz Marin International Airport is located just outside Isla Verde and the capital of San Juan.
Many celebrities have called Isla Verde home over the years, and in the 1970s, it was home to one of the most famous discos in the world. The Flying Saucer could hold 800 people on any given night, and on some nights, up to 10,000 people were left in line outside of the club, waiting to get in.
Isla Verde has extremely wealthy areas and is known for a large amount of tourist fare. Delicious restaurants and unique retail locations lure travelers to the area every year.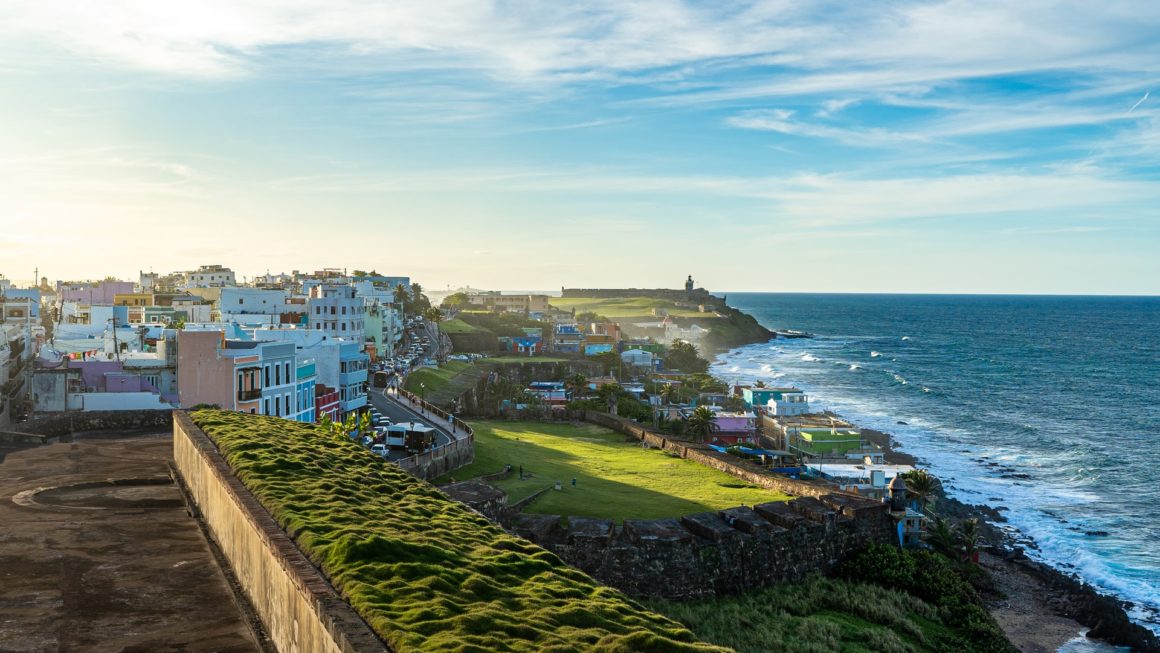 Condado Beach
Condado Beach is considered by many to be one of the most beautiful beaches in all of Puerto Rico. The vibe of this popular beach is compared to that of Miami, with a vibrant nightlife and attractive, diverse population.
The residents and individuals who frequent the area are incredibly diverse. You'll find everything from families to movie stars in the area, as it's home to La Concha Resort, one of the most exclusive vacation spots in Puerto Rico.
There is plenty of opportunity for activity at this beach, with multiple locations renting windsurfing and other extreme watersports equipment. You're also a stone's throw away from much of the tourist activity in San Juan, the capital of the island.
If you have younger children and are vacationing in the area, you might want to keep them out of the water. The current is known to be extremely rough, and the beach is considered one of the most dangerous in Puerto Rico. Playita del Condado is a much more suitable location for families.
Flamenco Beach
The main island of Culebra is home to Flamenco Beach, considered one of the best beaches in the Caribbean. There are no rocks on the beach, and the water is extremely warm, making it attractive to many tourists.
Overall, the beach is an incredibly clean and beautiful place to visit. There are also several other popular activities you can take part in if you're in the area.
Hiking is popular in the area because of the beautiful landscape and many trails. If you're hungry, Zaco's Tacos is one of the most popular locations for a quick bite.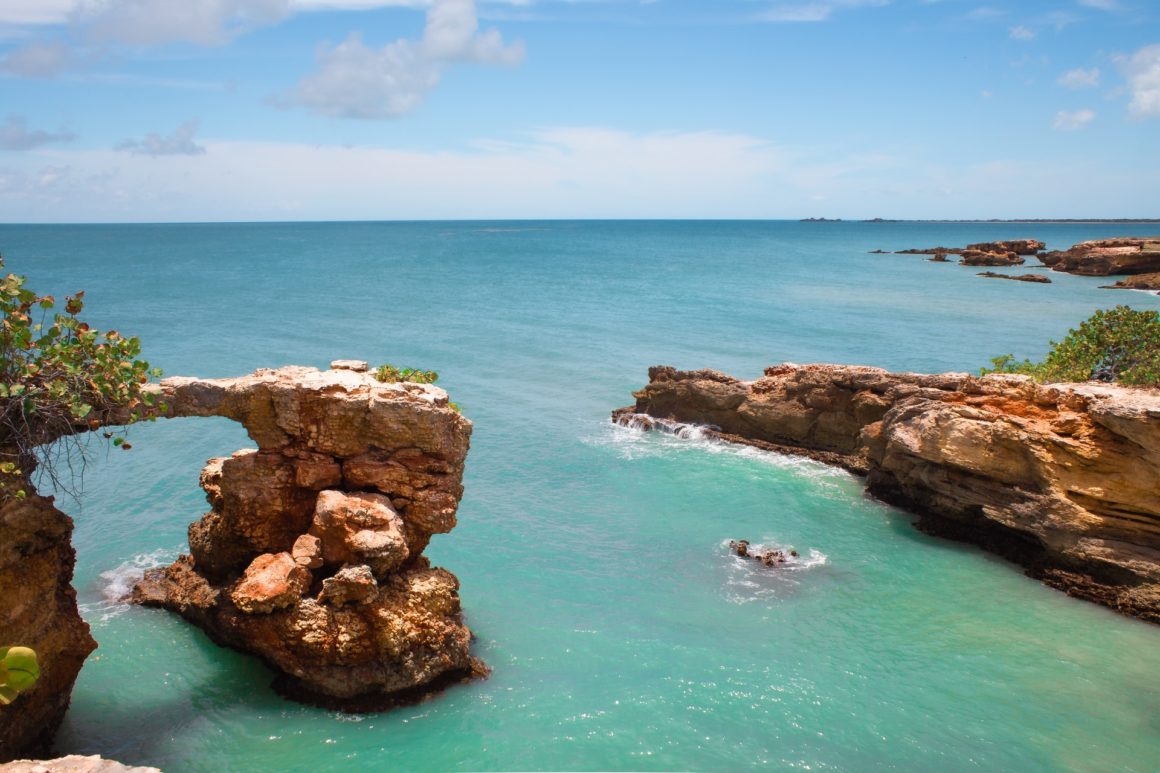 Playa Borinquen
This is a secluded beach located in Aguadilla. If you're adventurous, you'll love this spot, as many people consider the beach difficult to access because of its remote location.
One cool element of this beach is the fact that you can search the waters for the wreckage of planes because of the existence of an old Air Force base nearby. When the tide is low, you can walk ten minutes to Punta Borinquen, where there are a ton of caves to explore.
Playa las Picuas
This beach is located about fifteen minutes from El Yunque and is another secluded selection. It's located right at the end of a thick patch of jungle and is only accessible through the thick vegetation.
This small bay has bright golden sand but transitions to the white shoreline and turquoise water. The waves aren't too bad, so there isn't much danger associated with swimming here.
Carabali Rainforest Adventure Park is also located in the area if you want more popular tourist attractions. There are also options for riding horses and renting ATVs or mountain bikes if you're into those activities.
If you find yourself vacationing in Puerto Rico, there are a huge number of beaches to check out. Depending on the type of atmosphere you like, there's something for everyone.
There are highly crowded, popular beaches if you like a thriving social scene. However, if you're more into privacy, there is a huge selection of more secluded beaches. Some of them aren't even accessible by vehicle.
The geography and landscape of the beaches are incredibly diverse. From rocky beaches with high surf to turquoise-colored waters with white sand, you'll find nearly every type of beach scene you could imagine. This is what makes Puerto Rico such a special place and what gave it the nickname of the Enchanted Island.