Plan a San Diego Boat Tour, Sunset Cruise, Yacht Charter, and Sportfishing Adventure!
San Diego is the gem of Southern California. This sunny city boasts excellent food, educational museums, whale watching, and year-round sailing. San Diego Bay is protected by land, with a harbor that spills into the Pacific Ocean. A mild climate and steady winds make San Diego a desirable destination for boating. Visitors and locals can discover San Diego and its neighboring coastal towns via catamaran, sailboat, superyacht, motorboat, and more; with Click&Boat, you can rent a boat in San Diego to enjoy the city beyond land!
Customize your San Diego sailing adventure to fit your needs! Click&Boat makes it easy to find a vessel according to your budget and expectations. For instance, you can opt into chartering a private boat with a captain to cruise around San Diego. Or rent a bareboat catamaran to sail at your own pace.
San Deigo is an ideal location for boat tours, sunset cruises, and sport fishing. Here are the top 5 San Diego sailing destinations to add to your bucket list.
1. Learn How To Sail At Mission Bay
Mission Bay is a harbor just north of downtown San Diego. Fun fact: it's the world's largest man-made saltwater bay that's protected from the wild Pacific Ocean. You can boat there from San Diego Bay by exiting the harbor, rounding Point Loma, and cruising north until you reach the next harbor. Or simply start your boat rental in Mission Bay!
Within Mission Bay, you'll find waterways, inlets, isles, beaches, waterfront dining, Sea World, and watersports. It's a true aquatic playground! Learn how to sail at Mission Bay as the protected harbor is the perfect setting to make mistakes and get better with practice. Take a break by docking at one of the isles and refueling with lunch at a waterfront restaurant. Mission Bay offers an excellent opportunity for a San Deigo sailing adventure!
2. Discover Sportfishing In La Jolla
La Jolla is the seaside town just north of San Diego. It's known for its rugged cliffs, tide pools, and marine life. Oh, and tacos (but we'll save that for another time!). Experience sportfishing in San Diego on a charter from Point Loma to La Jolla. It's the perfect ocean adventure for beginners and advanced fishermen.
Depending on the season, you can catch bluefin tuna, calico bass, yellowtail, or mahi-mahi. Keep in mind that there are certain areas around San Diego that require a fishing license. That's why it's best to go with a captain or a boat tour so that you can safely fish and enjoy your day.
Psst: Book a whale watching tour from San Diego or La Jolla from December to April!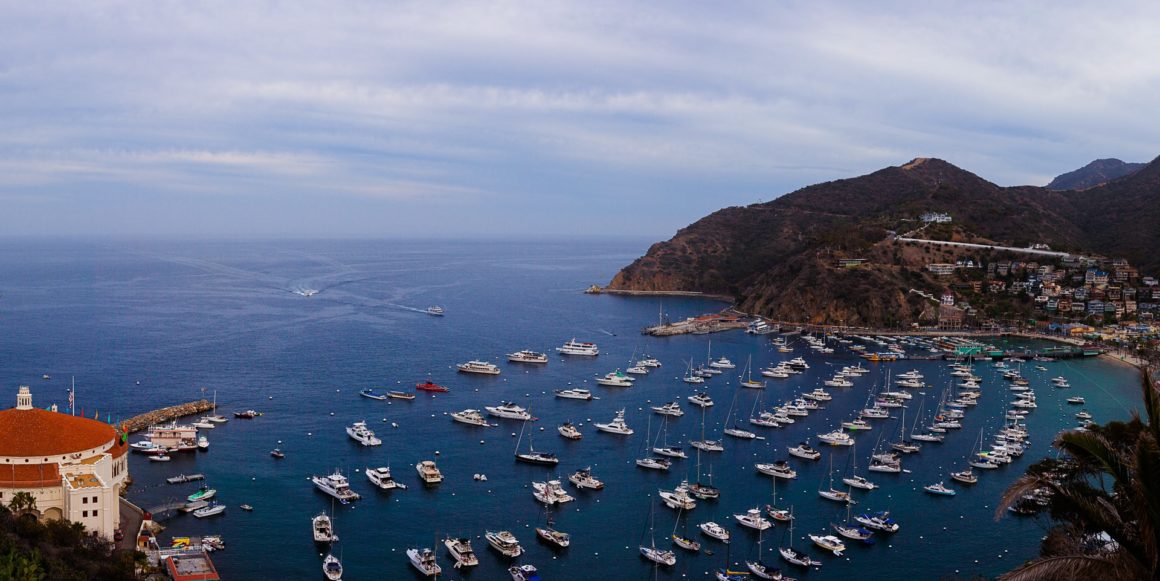 3. Sail To Catalina Island
Rent a private catamaran from San Deigo Bay and discover Catalina Island! It's one of the best San Deigo sailing destinations. The cruise to Catalina Island is a multi-day excursion as it may take up to 12 hours one way, depending on the wind and current. So plan a weekend trip!
Once you get to Catalina, enjoy the resorts, watersports, waterfront dining, and boutique shops. Other things to do on Catalina Island include golf, parasailing, hiking, jet-skiing, or kayaking. It's a beautiful destination to enjoy the outdoors with family or friends!
4. Embark On A Sunset Cruise Around Point Loma
Point Loma is your entry and exit into San Deigo Bay. Point Loma is on a rugged peninsula that's bordered by the Pacific Ocean to the west and San Diego Bay to the east. On land, you'll find a naval base, the Cabrillo National Monument, and Fort Rosecrans National Cemetary.
When you rent a boat in San Diego, you may want to explore Point Loma and snap a picture of the lighthouse during sunset! You can even stop for lunch or dinner at Point Loma Marina, which offers a promenade with shops, bars, and restaurants.
5. Enjoy A Boat Tour of San Deigo Bay
Don't overlook San Diego Bay as a top sailing destination in Southern California. The protected harbor creates a safe and calm area for learning how to sail or for casual boat rides. From your boat rental, you'll get an incredible view of San Diego's skyline! Cruise under the Coronado Bridge and past the San Diego Bay Wildlife Refuge for a scenic route.
You can't miss the massive USS Midway during your yacht charter! It's a retired aircraft carrier from World War II that's open as a museum! As a visitor, opt for a boat tour or a private charter with a captain so that you can learn more about the area and the sights. There's a lot to discover within San Diego and its surrounding waters!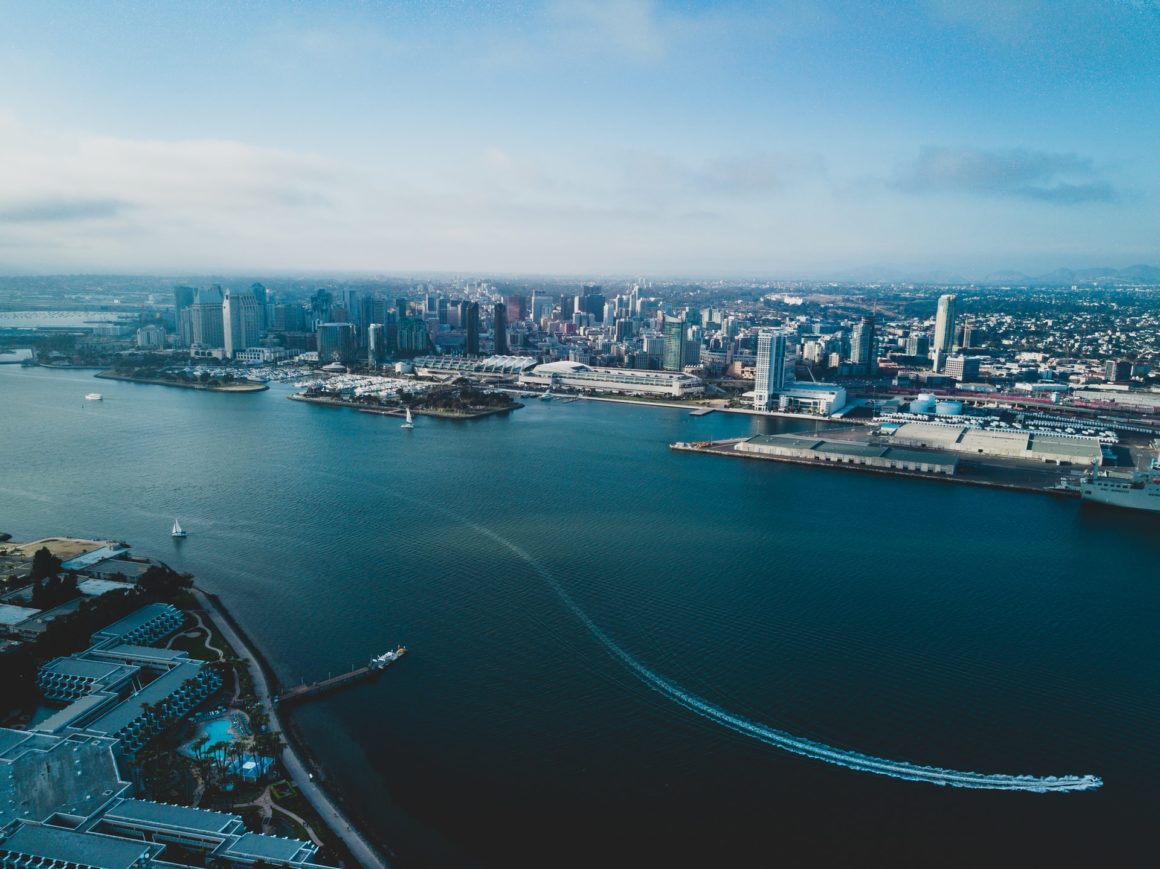 Rent a Boat with a Captain in San Diego
Click&Boat offers a range of boat rentals with a captain in San Diego. Boaters who are unfamiliar with the area can rent a boat with a captain without having to worry about navigation, anchorage, and docking. Keep in mind that a captain and/or crew may come at an additional cost depending on the number of crew members, size of the vessel, and other requests. Your San Diego sailing adventure awaits!