Share the post "Meet us at the Paris Boat Show, France's biggest boating event!"
As far as sailing jamborees go, Nautic Paris Boat Show is probably the biggest and most well-attended one in Europe. The numbers are mind-blowing: last year 825 exhibitors showcased their products and services in an area of 300,000 m2, attended by 206,184 visitors. More than 800 exhibitors are expected at this year's event, launched on Saturday 8 December at Paris Expo, Porte des Versailles. The 58th version of this renowned boating event will be a full week of sailing galore with some of the biggest names in the marine industry present. Not to be missed if you are in Paris from 8th to 16th December!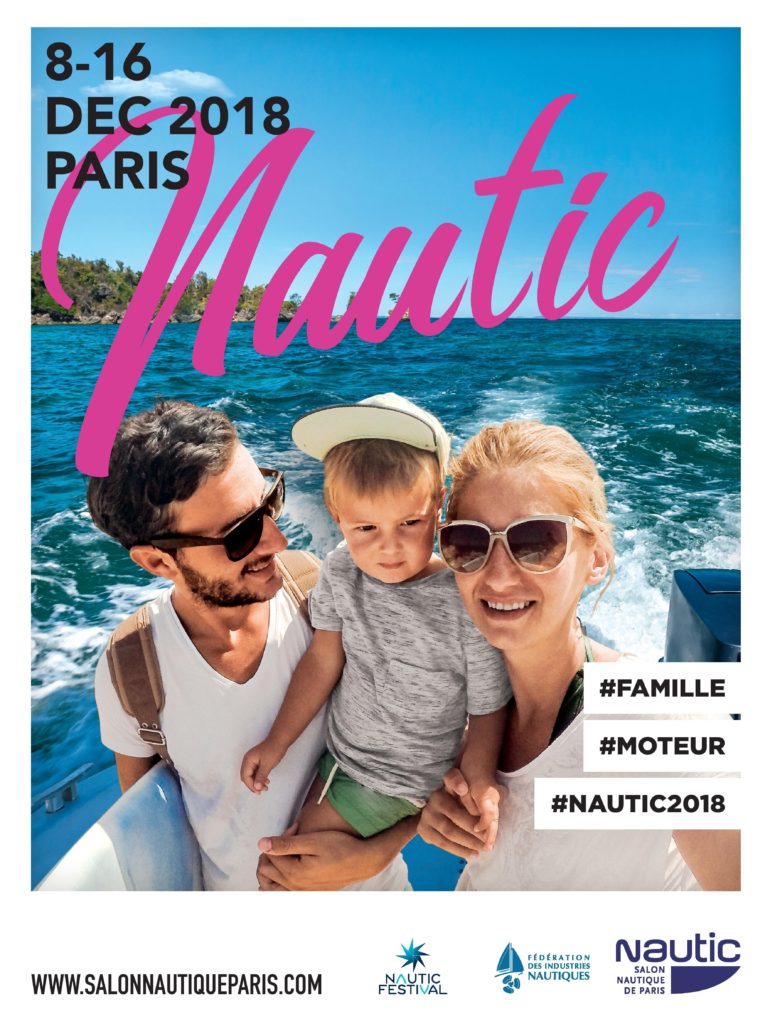 It goes without saying that Click&Boat wouldn't ever miss such a big party! Our team will bring its A game at our booth (Hall 1 Booth D21) in the Tourism section of the Paris Expo hall, welcoming attendees keen to learn more about Click&Boat, p2p sailing and the latest developments in the boating industry. Non-professional attendees who just want to book a boat trip are welcome too. Big surprises await all visitors!
Click&Boat's participation as an exhibitor in this year's Nautic Paris Boat Show marks a great opportunity to celebrate the company's 5th anniversary. Within two years since its first presence at the event, Click&Boat's team has grown from 10 to 30 advisers supporting potential boat owners and renters. A good reason for this year's festive season to start early for us!
Meet Francois Gabart, a distinguished sailor of world fame
Click&Boat's favourite sailor out there, François Gabart, will honour us with his presence at the Paris Boat Show on Saturday 8 December from 14.00 to 15.00. Francois, who last year stunned the sailing community with his world record for solo sailing around the world, will be answering questions and signing issues of our magazine. What's a better opportunity to meet this prominent athlete? Our famous ambassador and investor recently took part in the famous Route du Rum race, finishing second, just 7 minutes behind the winner.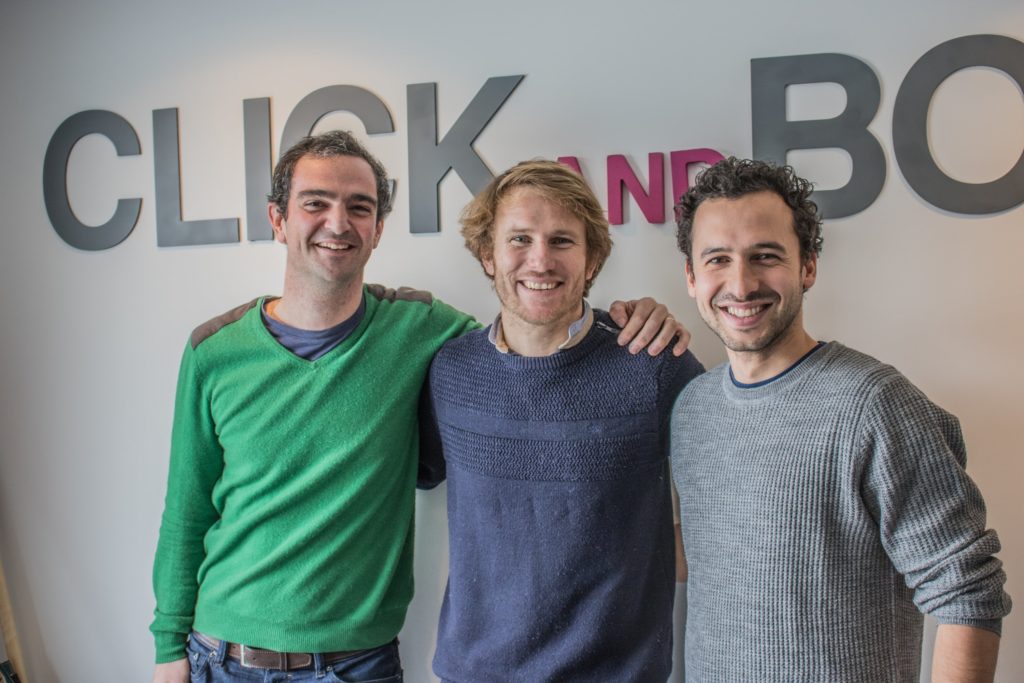 Our Magazine is Finally Here
What's a better launchpad for the very first issue of Click&Boat's magazine (here for French readers) than France's greatest sailing-themed gathering? Forty six pages full of passion for all things sea – a real treat for sailing buffs who are always on the lookout for new destinations to explore.
Produced in-house by Click&Boat's team, and with significant input from our partners, the magazine takes you on a sailing tour all over the world. From the emerald waters of the Carribean (Cuba, British Virgin Islands, Martinique) to the raw beauty of Brittany, and with quick stops on trendy Corsica and the stunning Greek islands, there is something new for all boating lovers to discover. Destinations off the beaten such as the Seychelles archipelago are widely covered, as well as classic sailing destinations in Europe such as Sicily and Croatia.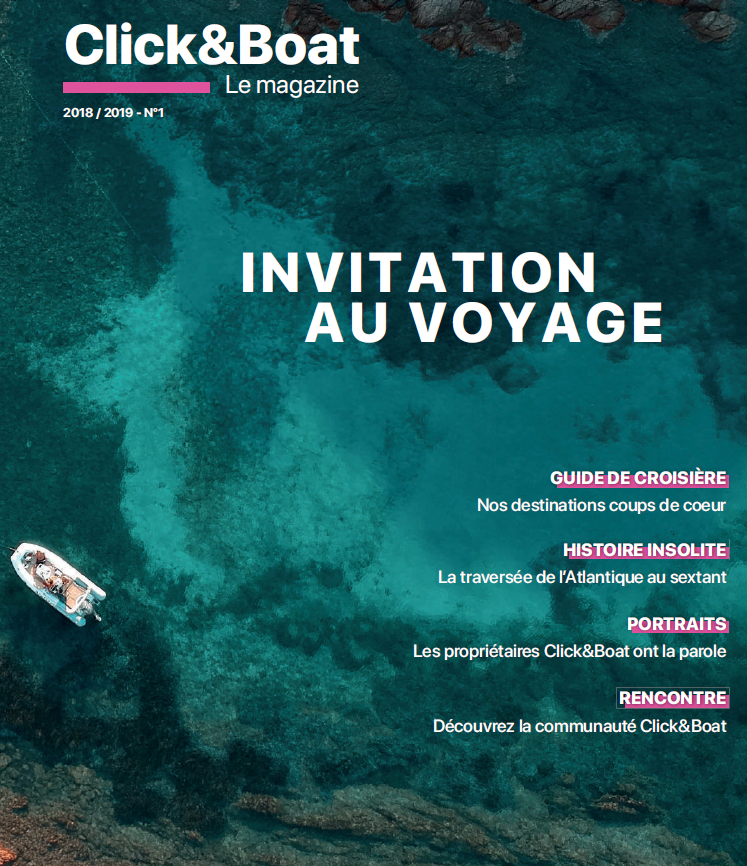 Practical information on the Paris Boat Show
The Nautic Paris Boat Show will be open every day from 10 am to 7 pm with the exception of Friday, December 14th, when the night will end at 10 pm. On the last day, Sunday, December 16th, the show will close at 6 pm.
Dates: 8th Dec – 16th Dec 2018
Address: 1 Place de la Porte de Versailles, 75015 Paris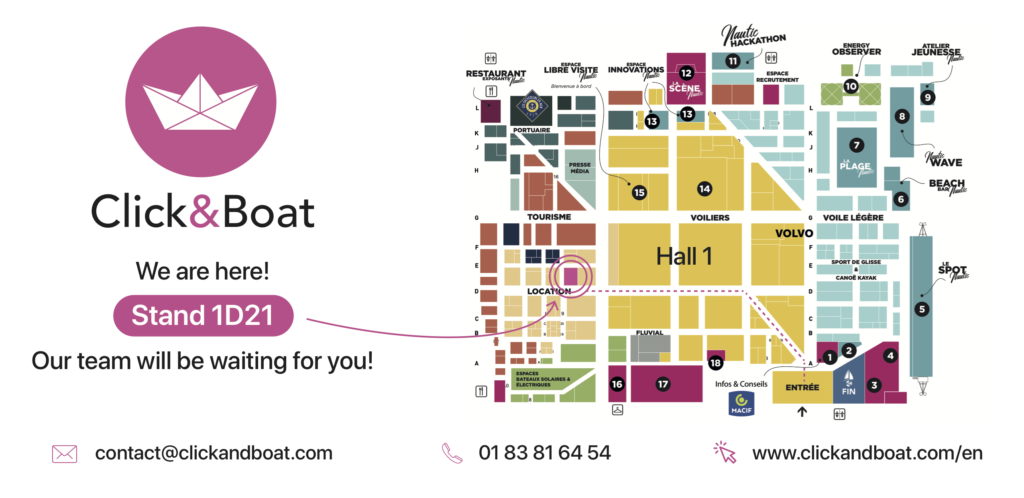 Opening hours:  10 am – 7 pm, 8th – 16th December.
10 am – 10 pm 14th December
10 am – 6 pm  16th December
Tickets:
There's still time to buy your tickets.
-Full fair : 17 euros.
-Online Ticket: 14.00 EUR (available until 7.12.18)
– Free entry below 16 years old
How to find it:
– By metro
Line 12 : Station Porte de Versailles (Porte de la Chapelle – Mairie d'Issy).
Line 8 : Station Balard (Créteil – Balard).
Download the show's app (available in French) to have all the info you need (incl list and location of exhibitor booths)