Share the post "Boat Owner Stories: Meet Diego and Inés, two lovers of the sea"
Click&Boat's Super Owners are special people. Some of them have interesting stories to tell that show their passion for the sea and its wonders. One of them is Diego, who has sailed around the world and worked as a journalist covering the boating industry, before becoming a professional boat owner. If you want to follow his steps, register your own boat on Click & Boat. There is nothing more appealing for a sailing enthusiast looking to book a sailing holiday than the message 'Rent my boat' on a listing, meaning that the owner has a personal attachment to the boat and can share their passion for sailing with customers.
Hiring Diego's motorboat is your best option to explore one of the most beautiful parts of the Mediterranean: sailing in Costa Brava is an unforgettable experience. Renters can visit stunning beaches such as S'Abanell, Lloret de Mar and Tossa de Mar, and anchor at small, cozy hidden coves with crystalline waters such as S'Agulla or Sa Forcanera.
Costa Brava, an idyllic boating destination
Diego, an Argentinean – Spanish boating aficionado, turned his hobby into a career by becoming a journalist. As an accredited foreign correspondent contributing to an Argentinean nautical magazine for fourteen years, he traveled the world to cover the latest trends in the industry.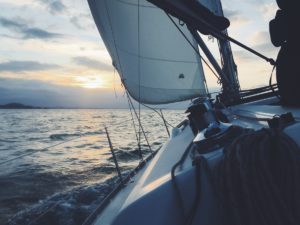 His first journey was crossing the Parana Delta through the river Río de la Plata, followed by trips to Punta del Este in Uruguay and then to the rest of the world. Diego also covered major sailing events such as America's Cup. He even launched his own specialist magazine, Bitácora, where he was director and owner. Currently, he is an external contributor to the Catalan newspaper La Vanguardia, ​​contributing content for nautical supplements. Over the last few years, he observed that yacht charters are becoming increasingly popular, and decided to enter the market.
That is why he decided to rent out his boats in the Spanish Costa Brava, and particularly in Blanes (Gerona), a place halfway between France and Barcelona where one can enjoy the "unique landscapes and the enchanting beauty of the Mediterranean Sea to navigate ". He purchased 3 new motorboats there, to launch his company together with his partner Inés. She is a main contributor to the company's success – apart from speaking Spanish and Italian fluently, she can also communicate in French, German, English and Portuguese, serving customers from all over Europe.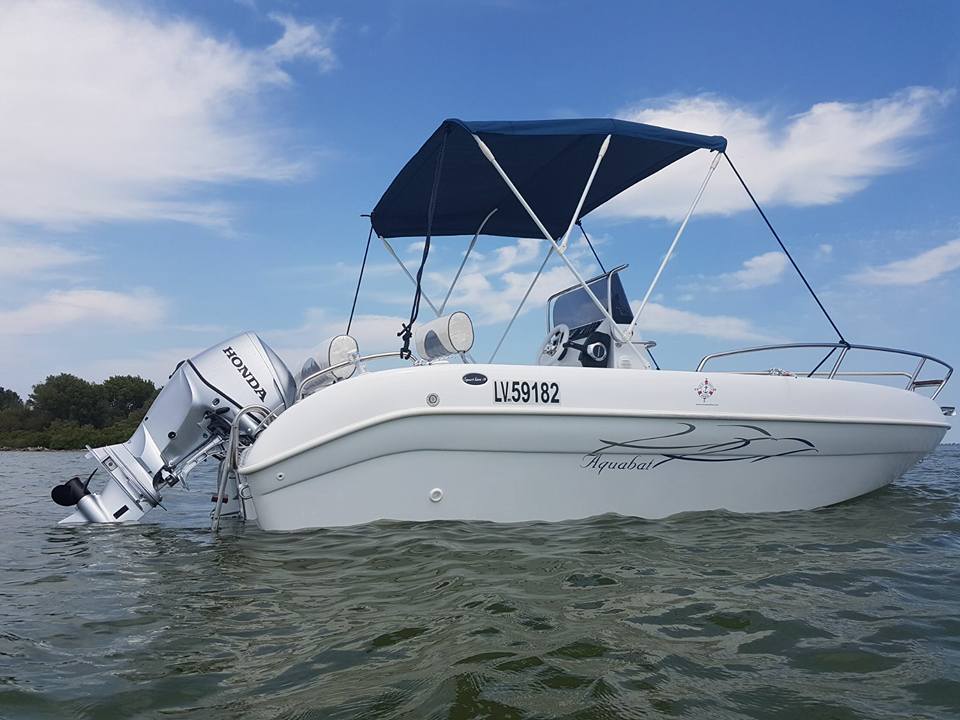 A success story
While surfing the Internet last April, Diego discovered Click & Boat. He speaks enthusiastically about his partnership with the platform: "Our great partner that gave us the momentum we needed to be more well-known." Shortly after registering his boat on the platform, he received his first booking requests. Within just a month, he also managed to obtain the Super Owner badge, granted exclusively to proactive owners who offer quality services to customers. "We are very happy with the platform. It helps us promote our boats. The quality of the booking requests, as well as the guarantees of platform offer peace of mind when dealing with customers," Diego says. He adds: " Click & Boat is not just a good platform, it's excellent! Its team is professional and the features are simple to use. "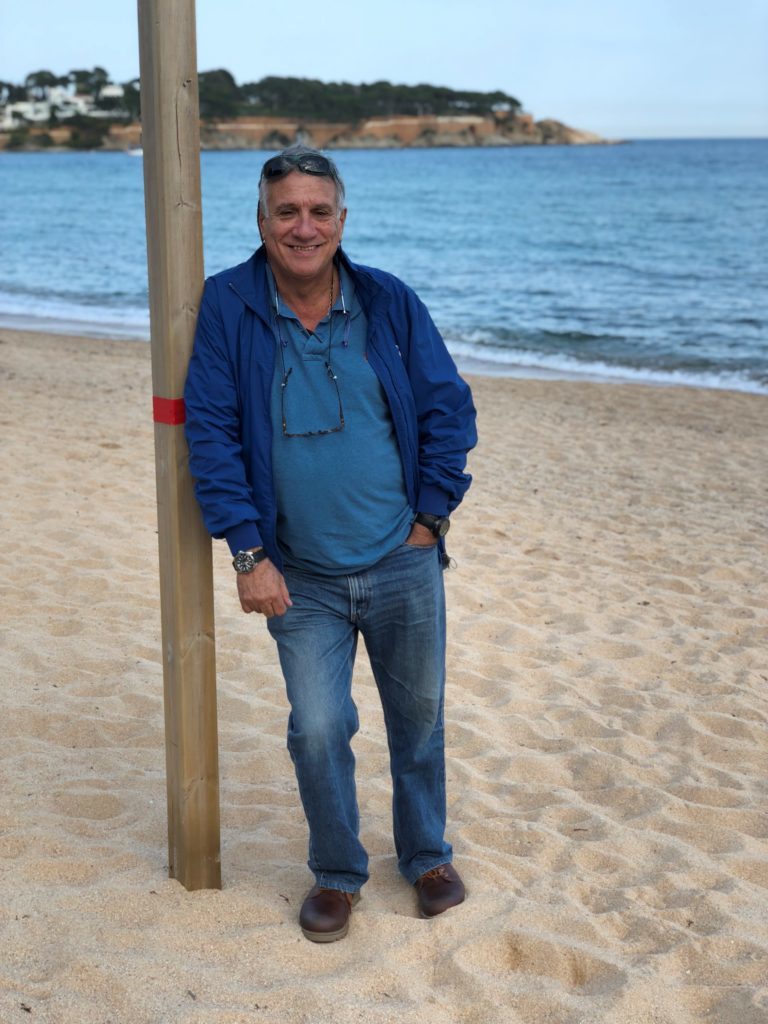 Currently, Diego and Ines take a break to prepare for the 2020 season. To do this, they have decided to acquire a larger boat, about 40 feet long: "We started the business with a small fleet of 3 ships. However, this is just the beginning. We want to keep growing by acquiring new vessels to meet growing demand from customers who want to enjoy the beauty of the Costa Brava from Blanes. When this boat is available, we will register it on the platform to keep growing, with a little help from Click & Boat ".
Rent out your boat and share your experience!
Diego's motorboat is an AQUABAT Sport Line19, made in Italy (2019), and has a capacity of passengers. With a modern Suzuki 100CV engine (2019, Lean Burn) that reduces fuel consumption to a minimum, it is excellent for a boating excursion in Costa Brava. It is also equipped with sundecks on the bow and stern, sun awning, aft bathing ladder, table and refrigerator.
If you find Diego's story inspiring, rent out your boat via Click & Boat and enjoy all the benefits the platform offers to boat owners!