Share the post "Meet Pulpa, a handmade boat rented out on Click&Boat"
Every boat has a story to tell, and the same goes for boat owners. This week we present one of the most prominent boat owners of Click&Boat, Romina, who took over the family business from her father. Read her story if you want to rent out your boat too!
A yacht named Pulpa
Romina's boat is called Pulpa, a name with a long history. Although her father is called Franco, everyone in town knows him as Pulp. It's a nickname passed on from one generation to the other, as his father and grandfather were also called the same!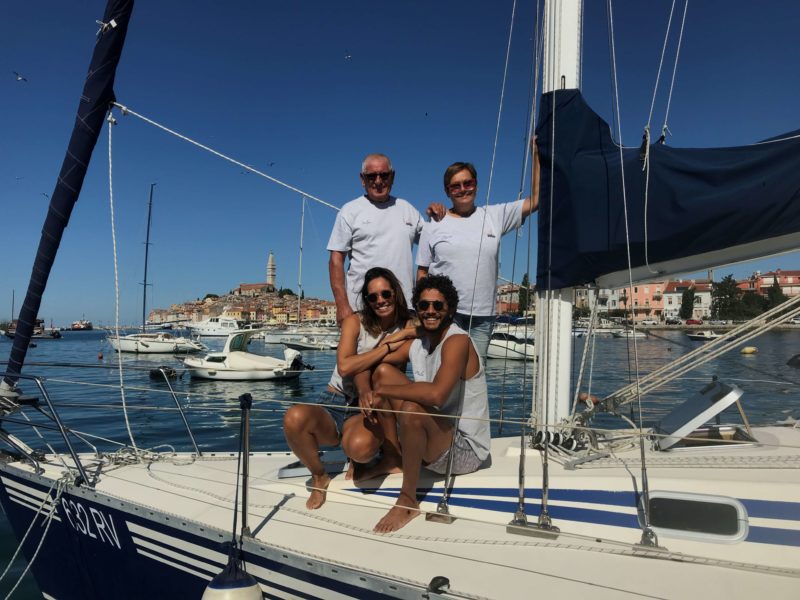 15 years and 4,500 hours of work
Franco Pulpa dreamed for a long time of having his own sailing yacht. A yacht on which he would be be able to explore, swim and enjoy able to swim with loved ones. He made his dream come true by building his own boat, a laborious task that was interrupted for two years by the conflict in the Balkans. Despite the obstacles, Franco persistently pursued his goal. He kept notes all the time. In total, he wrote three thick diaries in which he described the course of work and collected photos documenting the construction of the yacht. In 2004, after 15 years and 4,500 hours of operation, Pulpa was ready!
The pulp has a 10-meter hull and takes a maximum of 6 people on board. Under the deck there are two cabins, including a small galley and a toilet. Franco still takes care of the yacht, being in charge of renovations and repairs. And, as Romina says, he is proud that his daughter and son-in-law have taken over and share his passion with tourists visiting Rovinj.

From one generation to the other
Romina was born in the picturesque city of Rovinj, on the west coast of the Croatian peninsula Istria. Sailing has always been a part of her life. As a child, she accompanied her father on cruises, but she did not think that in the future that would become her professional occupation. Romina lived and worked in Italy for many years. Then she went on a long journey in South America, during which she met John, her husband. Together they discovered new places and sailed on a catamaran in the Caribbean.
After returning to Croatia, Romina decided to help her parents. She promoted holiday apartments, rented out by her mother, Zora. She also obtained a skipper's licence to be able to sail with family and friends aboard Pulpa. As she recalls, it was an important decision that brought her closer to her father, an avid sailor who willingly shared his extensive experience with her. John quickly got the bug and, after getting his own licence, became the captain of the yacht. The couple loved meeting people and showing them the beauty of the Croatian coast, so they decided to rent out the boat to tourists visiting Rovinj and began organising cruises on the coast.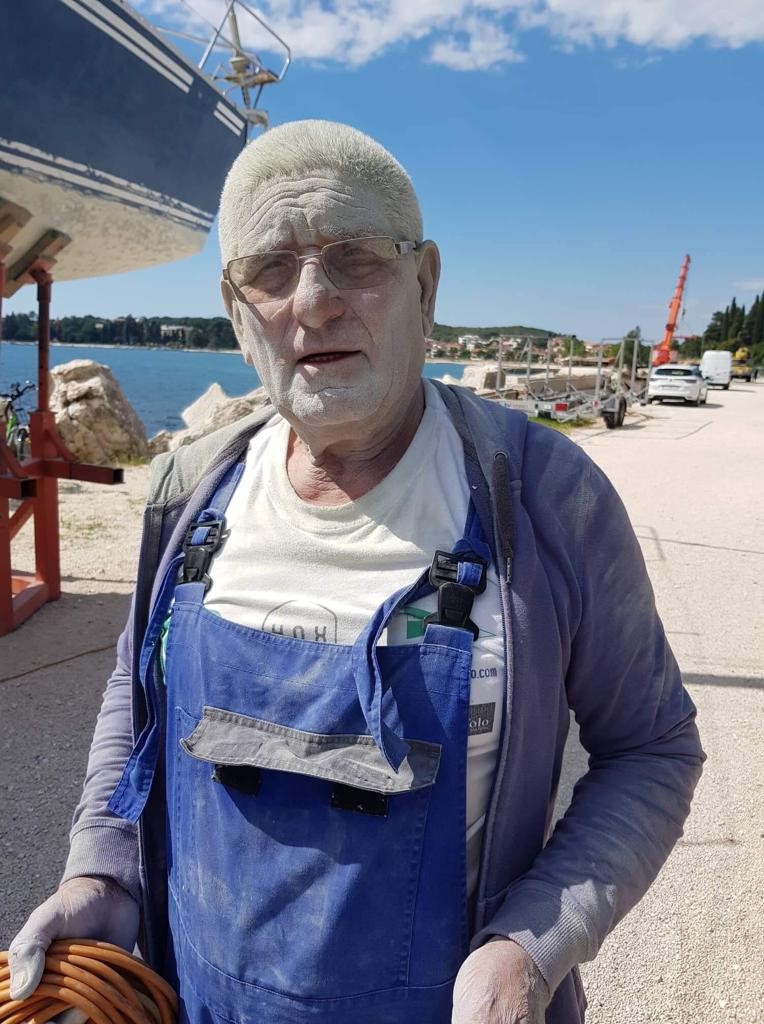 As Romina says, their cruises are authentic experiences, as they want to offer guests something more than just an ordinary tour. That is why Romina's mother, Zora, buys fresh food from local vendors in the morning and prepares snacks for the entire crew. Romina and John serve these delicacies with home-made wine, another family tradition passed on from one generation to the other. Franco Pulpa often greets guests at the marina. Seeing the boat his built leave the port is always a unique experience.
During the cruise, Romina and John eagerly talk about the history of the yacht and family, showing renters Franco's diaries. There is also time for sunbathing on board, swimming in the sea and admiring the picturesque coast around Rovinj. A cruise aboard this yacht is an unforgettable adventure, so don't hesitate to reach out to Romina to book your next trip in Croatia!
Rent out your own boat
Are you inspired by Pulp's story? Do you want to share your passion for the sea with other boating enthusiasts? You can now rent out your boat via Click & Boat, the world's leading boat rental platform.