Share the post "Yacht Charter in 2021: What to expect from Click&Boat"
Every Monday morning at the Click&Boat office, on our houseboat on the river Seine in Paris, we all get together and have breakfast together. Those in our other offices, like in Marseille and Barcelona, do the same and we connect our offices via a zoom. Its a great opportunity to catch up about the weekend, it makes Monday mornings sting a little less and, in fact, it really fuels the working environment we have here at Click&Boat – that environment is that we are not just coworkers at the same company. We are friends, close-friends and almost family that are all working on a huge project together. The breakfasts are a little different now with everybody wearing masks and keeping space between ourselves as we sip our coffees and nibble our croissants but it is still nice to see those smiles beneath the masks.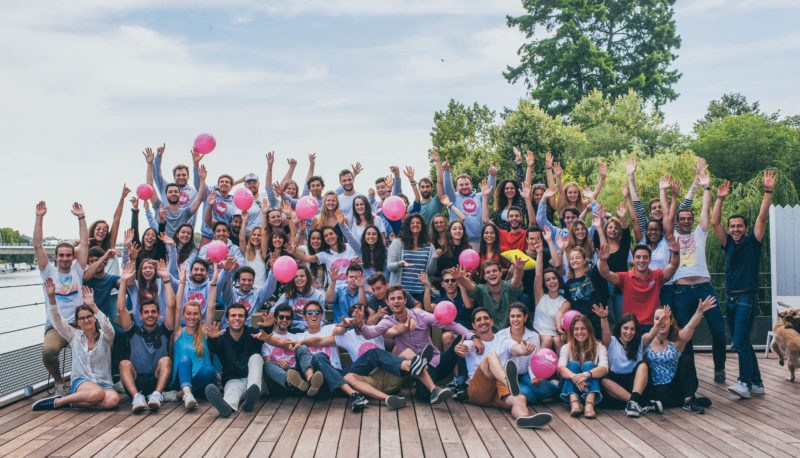 This morning we had our first Monday morning breakfast together of 2021. So what can you expect from us this year? What is the vision for 2021 at Click&Boat and how will yacht charter adapt to the ever-evolving world we are living in? Well, as our founder Jeremy said during breakfast this morning, we won't make any forecasts on how even the next month will turn out and so we certainly can't imagine how things will be one year from now. What we can do is to plan how we react to what this year throws at us. We prepare for all eventualities and ensure that the service we offer is the very best possible, no matter the circumstances.
We learned a lot from 2020 and the yacht charter industry changed a lot. The main trend we saw was that people started to rent boats domestically. Because borders were closed for much of the year, people remained within their home countries to holiday – it really was the year of staycations! For example, the number of bookings made in France, by French people, grew in 2020 by 81% compared to 2019. Although we hope that in 2021 we finally get to sail a bit more of the world, it is really important that we are prepared for this trend to continue this year. Well, what do we have to do to prepare for this? The main thing is to ensure that we have boats in the right places. We have over 45,000 boats worldwide, but it is really important that we make sure we have the supply in the right destinations to meet the demand. For example, most of our British customers would previously charter boats in the Mediterranean. In 2020 however, we saw a huge increase in British people searching for boats within the United Kingdom. This was something we hadn't seen before and so did not have the same choice of boats in the UK as we do in our more popular destinations. We reacted and prospected more boats for the UK so that this year there is more choice for yacht charter in the UK.
Another trend that we saw creep up in 2020 and expect to continue in 2021 is the abundance of daily charters. There are a lot of things that people are unsure of at the moment and for some that means that renting a boat for a week or more may be too much of a risk. As such, we have seen daily charters shoot up in 2021 and we are ready for this trend to continue in 2021!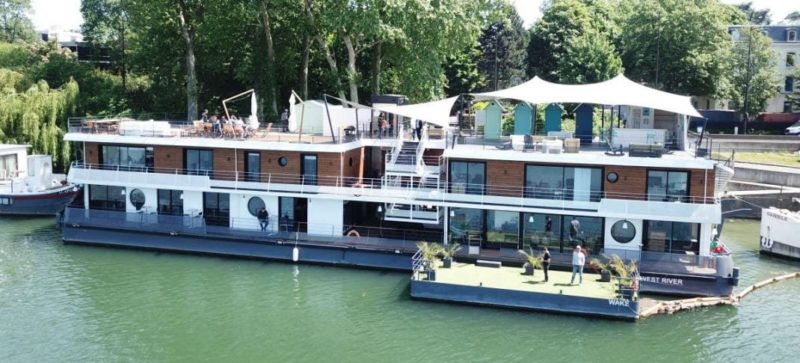 Besides staycations, we also saw some destinations that had a huge increase in tourism. Dubai in particular has had a great end to the year in terms of tourism. Travel demand in Dubai this year (post-initial covid outbreak) was at 61% of the maximum demand over the past 2 years. When you compare this to Spain's peak of 37% in August, the United Kingdom's peak of 28% in September or Brazil's peak of 31% in November, you see how well Dubai is doing compared to other countries.  We ourselves saw an uplift in yacht charter in Dubai in 2020 and hopefully we will see this continute into 2021 as the rest of the world recovers too. 
We hope that 2021 brings smiles back to our faces and that the Click&Boat team and all of the users of our platform are happy and healthy enough to explore the seas. Hopefully we will be back on the roof of our houseboat having fancy-dress parties in the sun before we know it! We also hope that our team continues to grow this year – we currently have some amazing job offers for positions in our Paris, Marseille and Barcelona so if you fancy working at Click&Boat then please do apply through Welcome To The Jungle! In the meantime, we leave you with a message from our found Edouard Gorioux:
"The entire Click&Boat team wishes you a happy new year for 2021 – give the best of yourself and we hope we will all get the opportunity to enjoy the pleasure of sailing the world."