Share the post "Meet Wingly, the flight-sharing platform offering a slice of the high life"
If you are reading this blog regularly, you are probably convinced already that sailing is one of the best outdoor activities for a fun day out with your friends or family. But even the most ardent lover of the sea may occasionally relish an adventure up high. Click&Boat's counterpart on the clouds is Wingly, a sharing economy platform that brings together private pilots and passengers, making private aviation accessible to everyone.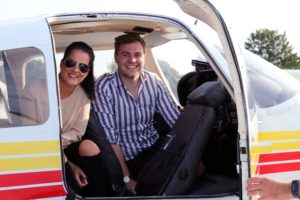 With Wingly, private aviation is no more a privilege of wealthy celebrities or flying aficionados. As a leading flight-sharing platform in Europe, Wingly helps pilots and passengers share costs and thus enjoy the perks of a private flight. Users can chat with pilots via the platform and then select a date and time that suits them, as well as the number of passengers. After that, the sky is the limit – pun intended.
Here is a list of some of the best outdoor activities you can enjoy on the sky.
Local sightseeing flights
Have you ever wondered how your neighbourhood looks like from the sky? Well, you can find out by booking a local sightseeing flight. If this is your first brush with flying on a small plane or a helicopter, the experience of discovering an area you know well, say Bournemouth or Portsmouth, from the sky may turn you into an aviation enthusiast.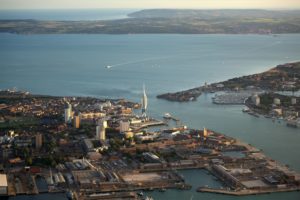 Excursions in the countryside
Hiring a small airplane or a helicopter for an excursion in the countryside is a great idea to have the time of your life with your friends. It's also a nice gift to yourself or your significant other to celebrate special occasions, such as birthdays, proposals and anniversaries.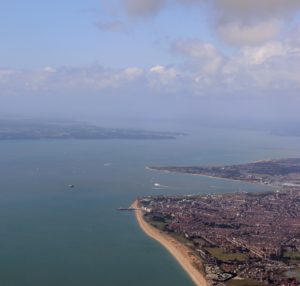 Can you imagine the feeling of popping the question 7,000 feet above the ground? Certainly an uplifting experience. We recommend exploring the Isle of Wight – incidentally, a popular yachting hub where Cowes Week is held every summer.
Book a helicopter flight, one of the best outdoor activities in London
The view of the London skyline from up high is a once-in-a-lifetime experience. With a helicopter flight above London you can admire some of the most iconic landmarks of the British capital along the River Thames. You will feel like taking a long ride on the London Eye without paying a ticket!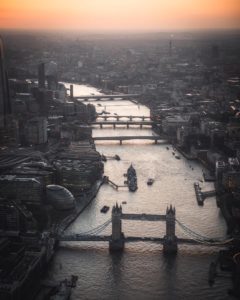 Enjoy the majestic view of the House of Parliament and the famous Big Ben – everything that makes London such a great city.  Last but not least, don't miss the opportunity to feast your eyes on the latest arrival in London's skyline: the edgy and idiosyncratic Shard, a 95-storey skyscraper, designed by the famous Italian architect Renzo Piano.