Share the post "Click&Boat 2019 Team Building Trip: Porquerolles 'n' Roll"
Spring is traditionally team building time for Click&Boat. Last year we sailed in Brittany in the northwest of France, so this year we decided to head all the way south to visit Marseille and one of the hidden gems of the French Riviera: the serene island of Porquerolles.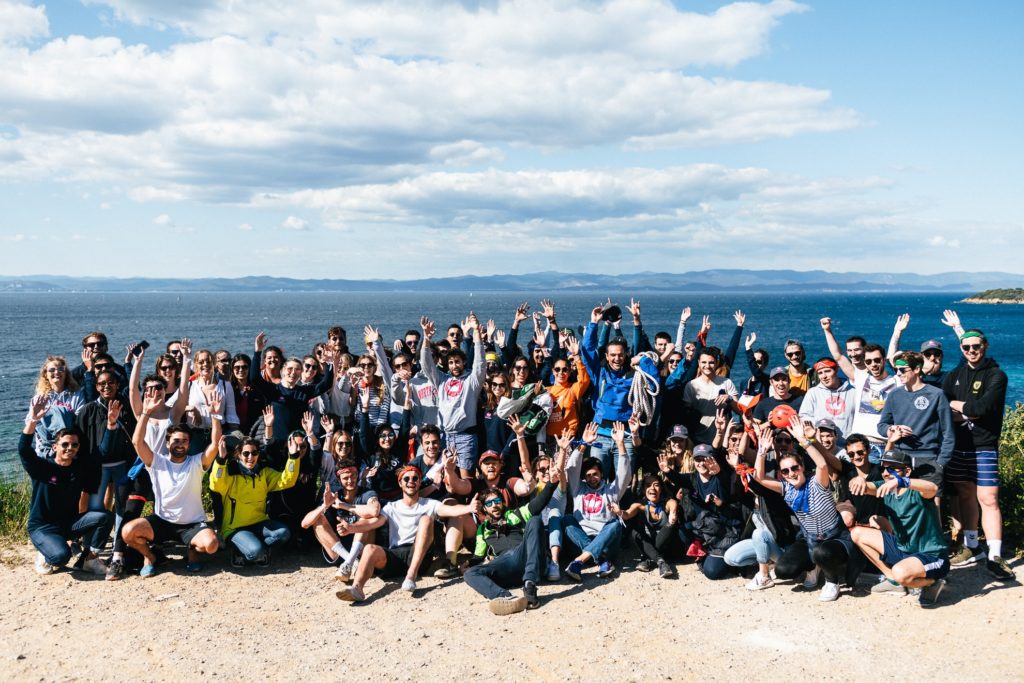 Friday
In 2018 Click & Boat's team boarded on some graceful sailboats to explore Brittany, a place our co-founder Edouard knows well since he hails from Beg-Meil. So this year we opted for a boat trip closer to the home city of our other co-founder, Jeremy, born in Marseille. It was also a lovely opportunity for our Paris team to visit the company's new office in Marseille and chat with old friends and new members of the Marseille team.
The event started with the necessary PowerPoint presentations and speeches, highlighting Click & Boat's strongest asset: team spirit. Fanny and Aymeric distinguished themselves in a quiz on the company's history. And then it was time to head to Hyères, one of Click & Boat's strongholds in the region. Nine catamarans took us from Hyères to Porquerolles for a team building trip in the Mediterranean sun.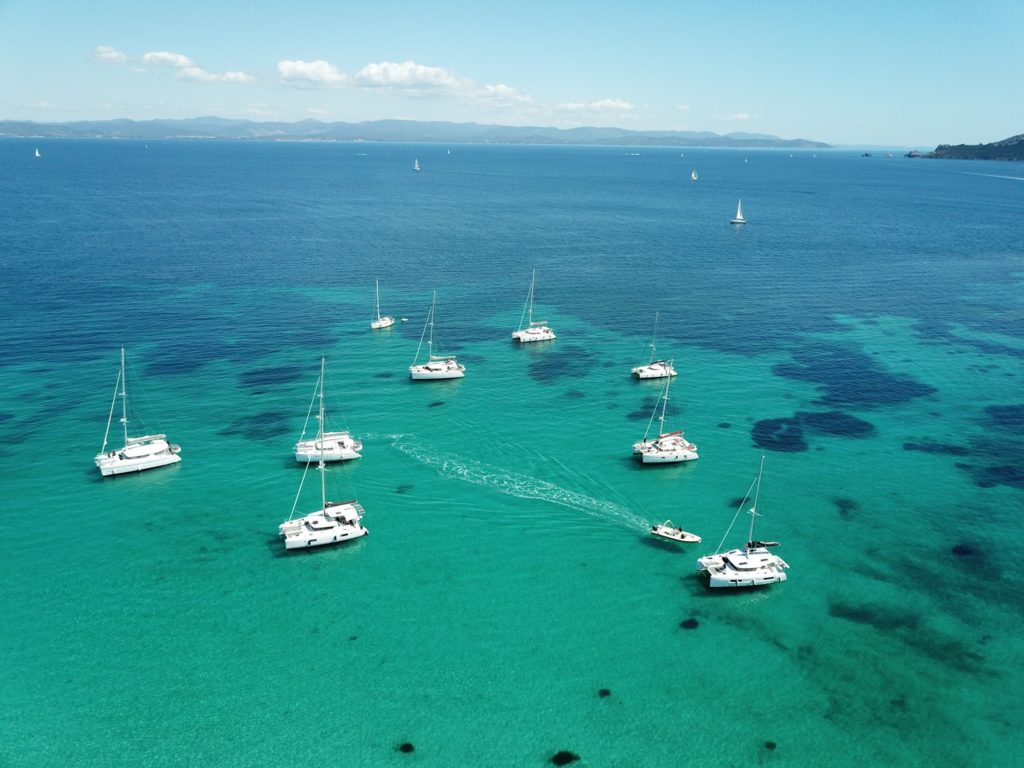 Saturday
A first visit to the idyllic Plage de la Tour d'Argent set the tone for the weekend to come. And what's the best way to strengthen bonds between people from 18 countries in just a few minutes? Our Communications team had the answer: beach games. The Red team had the muscles (Edoardo has no equal at tug of war), as well as speed of execution through its team leader, the indomitable Adelaide. And what about the creativity of the Yellow team, the forceful hustle of the Greens (the first team to jump in the water although the temperature was close to 15 degrees) and the refuse-to-lose mentality of the Blue team? They were all great in their own way. But it was time for partying, so in the evening we danced to the rhythms of Caribbean music in a local bar.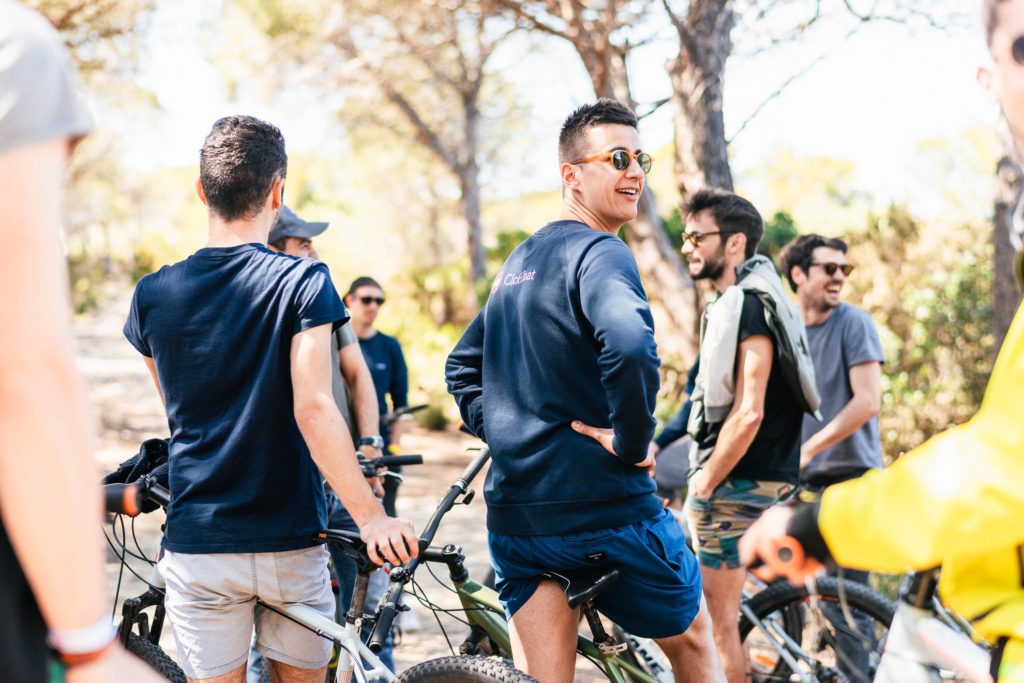 Sunday
A storm never stops Click & Boat, but health and safety always remains our priority. So we put aside our windcut jackets and boat shoes to discover Porquerolles by bike. Needless to say that our team also excels in climbing apart from sailing! Medes Fort, Semaphore, Mont des Salins, Gorges du Loup: just a few of Porquerolles' lovely spots. Our catamarans were dancing at the harbour to a beat set by particularly strong winds, while our team was taking selfies all over the island. The evening included an aperitif and a round of 'petanque' – non-connoisseurs of this French game had the time of their life!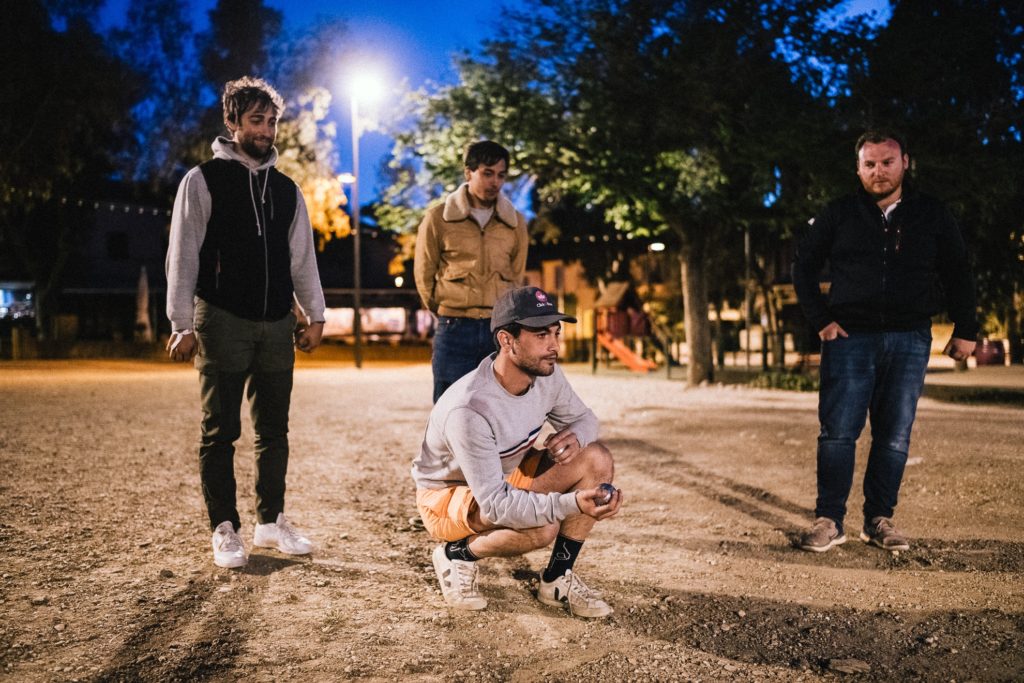 Monday
At last, the God of winds favoured a sailing trip. It was the signal we expected to leave early, so that we could relish Porquerolles' serene beauty for the last time. On Plage d'Argent we enjoyed a sailing experience like no other, including fishing, paddling and jumping on an inflatable slice of pizza. Unfortunately, it was about time to say goodbye to Porquerolles and head back to Hyeres where our sailing trip ended with a bit of cleaning and tidying up. From there we took the bus to make a speedy return to Marseille where our Paris team took the train back home.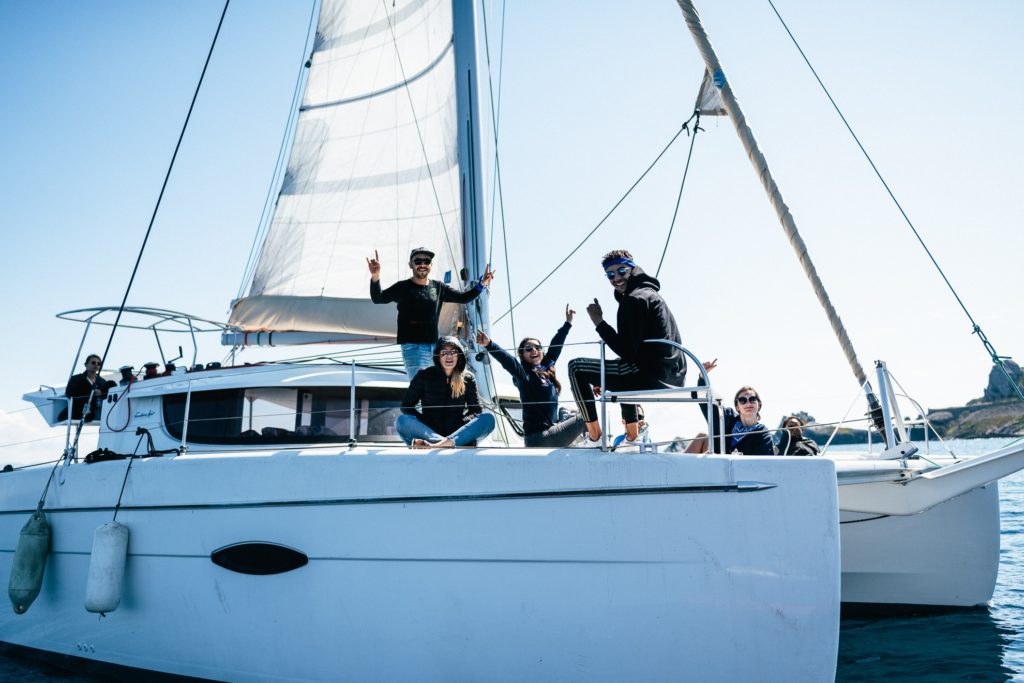 Out team enjoyed this unforgettable experience on nine amazing catamarans, including our favorite vessel, the Lagoon 450F, offered by our friend Philippe. All in all, we recharged our batteries and we are now ready for the forthcoming high season. Can't wait for next year's team building trip!